Symptoms: PC stuck at 'Windows is loading files' and keeps repeating itself
Getting a black screen that shows you "Windows is loading files" message but the loading wheel has frozen and never moved on? Just like this:
"When I run a startup repair on my Windows 10 Dell laptop, the system stuck with loading circle in a reboot loop. It keeps going in Windows is loading files then when it is finished it goes on the laptop starting page and goes back on Windows is loading files screen again and again."
Usually, Windows couldn't load correctly can happen for various reasons. And following the issue, users may also encounter other problems like black screen of death, computer freezing randomly, startup repair loop, disk boot failure, etc. If you are one of those victims and want to find a way to get rid of this issue, here are some trick and tips to help.
 Important

Before starting, please note that you should have a corresponding Windows installation media, let it be a bootable USB drive, CD or DVD disc and make sure the bootable disk is defined in the BIOS setup as first in the boot sequence. If you don't have the CD/DVD or USB boot drive, visit Microsoft page about how to create Windows 10 installation media for help.
General methods to fix Windows is loading files stuck or loop issue
Method 1. Restore Windows Windows installation media
Fix#1. Restore Windows with a recovery drive
Fix#2. Restore system image from a recent system backup image
Method 2. Repair System
Fix#1. Reset BIOS
Fix#2. Boot into Safe Mode
Restart the PC, repeatedly press F8 while the laptop is booting up, later it will show you Windows Boot Options menu, here go to Troubleshoot--> Advanced Boot Options --> Startup Settings. Finally, follow the wizard instructions to get into Safe Mode.
Fix#3. Boot into Last Known Good Configuration
Fix#4. Run Startup Repair
Fix#5. Run bootrec
Boot Windows from the bootable device, go to Repair your computer --> Command Prompt. In the command prompt window, type those following commands and press enter.
bootrec /fixmbr
bootrec /fixboot
bootrec /rebuildbcd
Fix#6. Run chkdsk
In the command prompt window, type chkdsk /r c: and press Enter. Click Y when it asked you if you want to run CHKDSK when the system restarts next time. Finally, restart your PC to check if it can boot normally.
Method 3. Check your HDD and RAM
Method 4. Disable automatic restart on system failure
For more details about all these general methods to fix Windows stuck at loading files loop, please refer to: https://neosmart.net/wiki/stuck-windows-is-loading-files/
If you are one of the victims of Windows is loading files stuck or loop problem and have tried all those general methods offered online but of no use, now here is a guaranteed solution to help you get rid of this issue in Windows 10/8/7! Just read to get the details.
Guaranteed solution - Reinstalling Windows, No data loss disaster!
Reinstalling Windows is the most effective way to fix Windows is loading files stuck or loop issue. It will 100% work if the problem is not triggered by hardware issues.
 Important

Try to recover data as much as possible on the PC hard drive. Here EaseUS bootable data recovery software can help access data without OS! With it, you can rescue data and save it to a safe place like an external disk or USB device, even when your PC won't boot into Windows.
To export data before fixing Windows is loading files stuck loop by reinstall Windows:
Step 1. Create a bootable disk
Prepare an empty USB. If you have important data on it, copy the data to another device. When you create a bootable disk, the data on the USB will be erased. EaseUS Data Recovery Wizard WinPE Edition will help you create a bootable disk.
Connect the USB drive to PC, launch EaseUS Data Recovery Wizard WinPE Edition.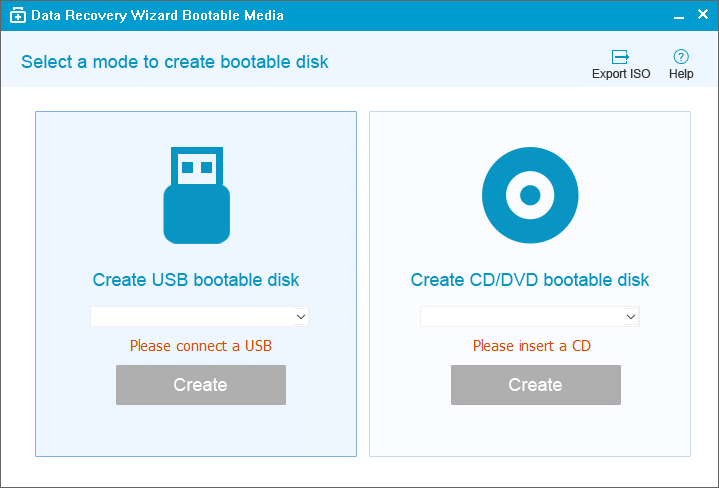 EaseUS Data Recovery Wizard WinPE Edition will recognize your CD/DVD device or USB drive automatically. You can also export the ISO file.
Select the USB drive and click "Proceed" to create a bootable disk.
Step 2. Boot from the bootable USB
Connect the bootable disk to PC that won't boot and change your computer boot sequence in BIOS. For most users, it works well when they restart their computer and press F2 at the same time to enter BIOS.
Set to boot the PC from "Removable Devices" (bootable USB disk) or "CD-ROM Drive" (bootable CD/DVD) beyond Hard Drive. Press "F10" to save and exit.
Step 3. Recover files/data from a PC/laptop hard drive that won't boot
When you boot from the USB, you are able to run EaseUS Data Recovery Wizard from the WinPE bootable disk.
Select the disk you want to scan to find all your lost files.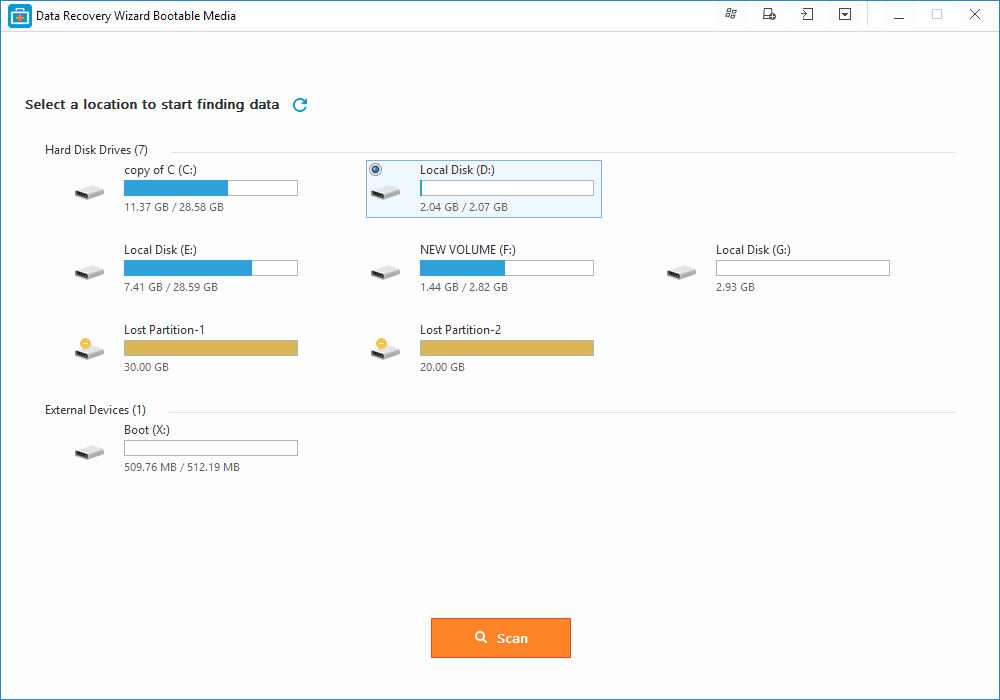 Click Scan to start the scanning process.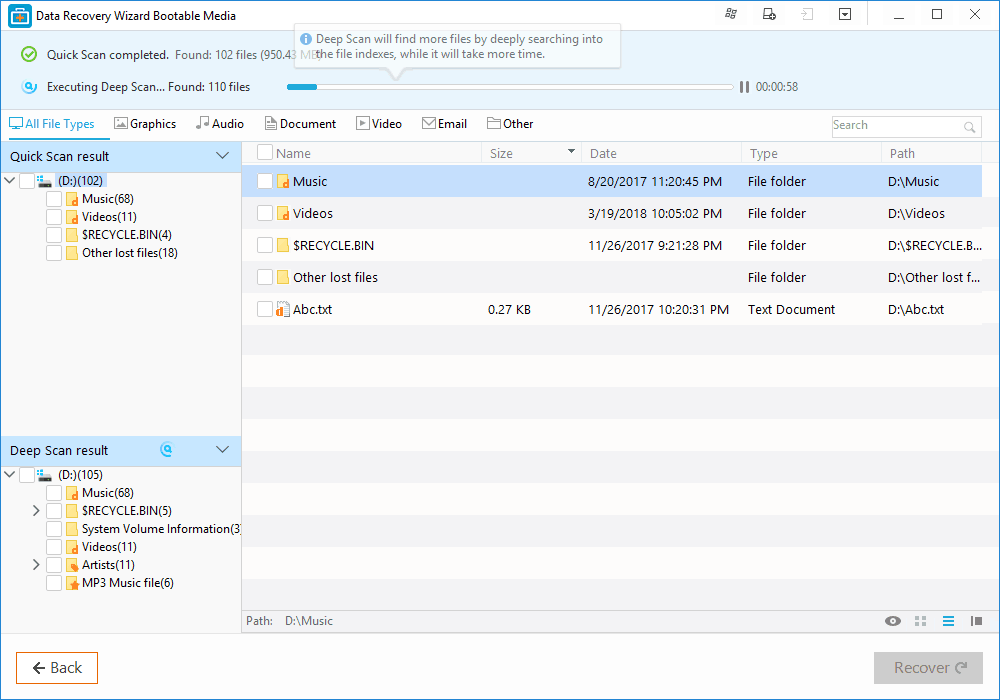 Recover data from the computer or laptop.
After the scan completed. You can preview all recoverable files, select the targeted files and click "Recover" button to restore your files. You'd better save all of the recovered data to another place to avoid data overwriting.