How to recover deleted files when recycle bin missing or not opening?
"I've lost my recycle bin icon in Windows 7, it was on my desktop, now I can't find it even with a search."
"Windows 10 recycle bin keeps crashing. I can't open recycle bin and get back deleted files."
Windows recycle bin application is designed to preserve files which users deleted in daily use. You can choose to empty recycle bin to erase all deleted contents permanently or use the 'restore' function to restore a previously deleted item. Sometimes, you'll run into trouble to access the recycle bin in Windows 10, 8 or 7, simply because the icon is missing or recycle bin is not opening.
Download and install EaseUS free data recovery software in this event. It works 100% on recycle bin recovery. So, it's the ideal choice to recover deleted files from recycle bin, especially when it's missing and not opening.
Step 1_ Select a location where files were deleted and click Scan.
Step 2_ Run quick scan and deep scan to find all deleted files.
Step 3_ Select the desired files the software has found and click Recover.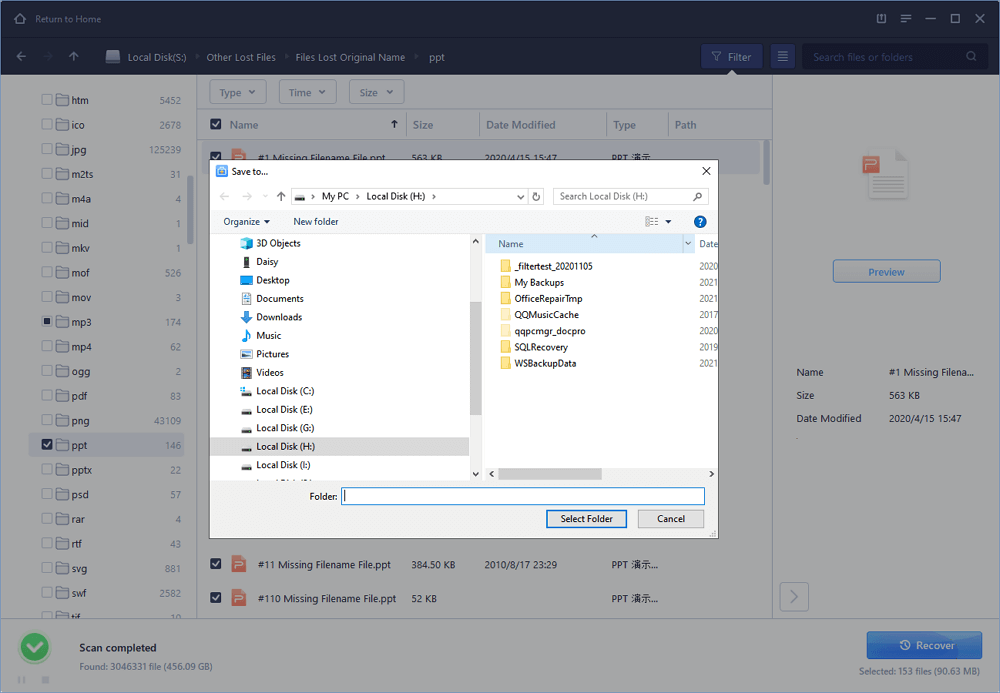 How to fix 'can't find recycle bin'?
Usually, when we bought a new PC, there is a recycle bin shortcut (a recycle bin icon) on the desktop. Due to some unknown error, one day you may surprisingly find that the icon disappeared! Take it easy though. If the other desktop's icons are not seen along with the recycle bin, right-click on blank space and locate your mouse pointer to View, tick the option Show desktop icons.
If it doesn't restore disappeared recycle bin icon, try this solution:
Step 1_Select Start -> Settings -> Personalization -> Themes -> Desktop icon settings.
Step 2_Make sure the check box for Recycle Bin is checked, then select OK. You should see the icon displayed on your desktop.
How to fix 'can't open recycle bin'?
Being different from missing the recycle bin icon, quite a large number of Windows users are facing an even more serious problem. Whenever they tried double clicking on the recycle bin in order to open it, the application keeps crashing, causing an endless loop.
If this is your case, you need to find a way to fix corrupted recycle bin so as to visit data within.
To fix recycle bin corruption issue, use the commands here:
Step 1_ Run Command Prompt as an administrator.
Step 2_ Type the command rd /s /q C:\$Recycle.bin and press enter.
Step 3_ Type exit to close the Command Prompt window.