Deleted Files Are Too Large for Windows Recycle Bin
"I mistakenly deleted a whole folder on a data drive this morning, in which I lost dozens of very important large files, including Photoshop PSB files all over 4gb and the largest being 8gb. The deleted folder bypassed the recycling bin since the folder size was too large for it. If I can't find deleted items in recycle bin, what's the other way I should try to recover files too large for recycle bin?"
For most Windows users, the only way to recover deleted files using shift delete key or simply pressing DEL key is to restore them from Recycle Bin. It's true when you delete an item in Windows Explorer or My Computer, it appears in the recycling bin and will remain there until you empty the Recycle Bin or restore the file from it.
However, large files with gigabytes are not promised to be saved in Recycle Bin when they get deleted or erased, as there is a maximum size allocated in Recycle Bin properties (for example, the image below refers to the recycle bin properties on my Windows 10 computer). The files over the maximum size will bypass the recycling bin and be permanently removed from the computer drive.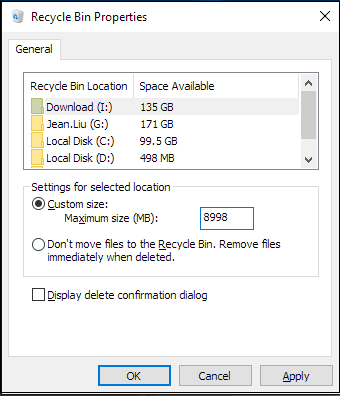 Try to Restore Files Not in Recycle Bin with EaseUS Data Recovery Software
For deleted file recovery, including the recovery of extremely large size files excluded by Recycle Bin, EaseUS data recovery software now comes to help. To recover big files intact with a higher chance, make sure that you don't add new data on the drive where the lost large files were stored.
Guide: large file recovery with EaseUS Data Recovery Wizard
Step 1. Launch EaseUS data recovery software, select the disk from which you want to recover data and click "Scan" to search for all the lost and existing files.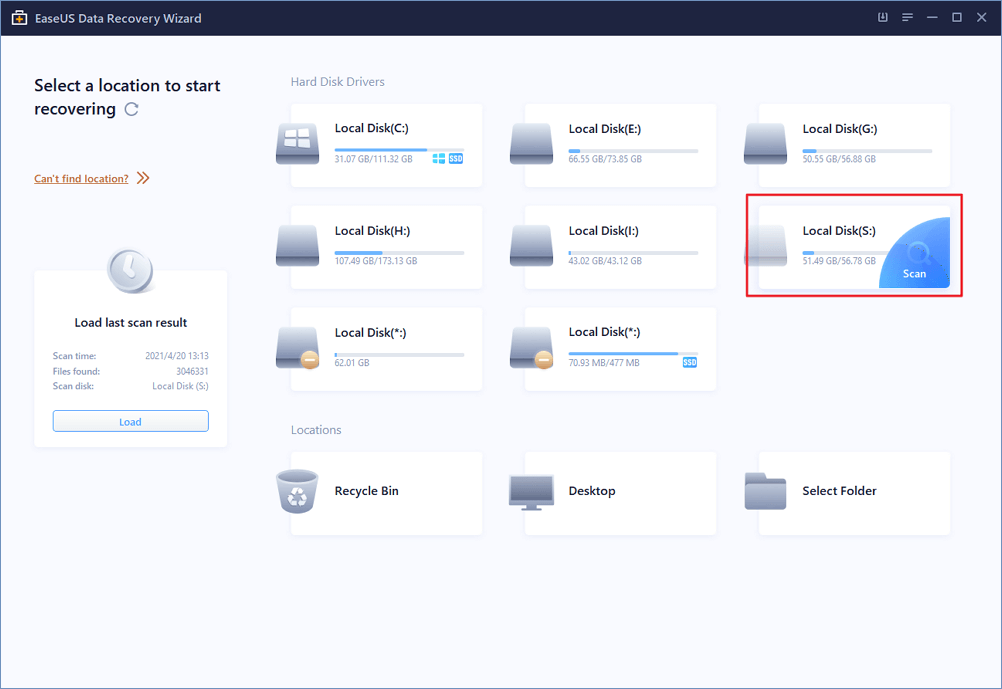 Step 2. A quick scan will start first. After it completed, a deep scan will automatically launch in order to find more files.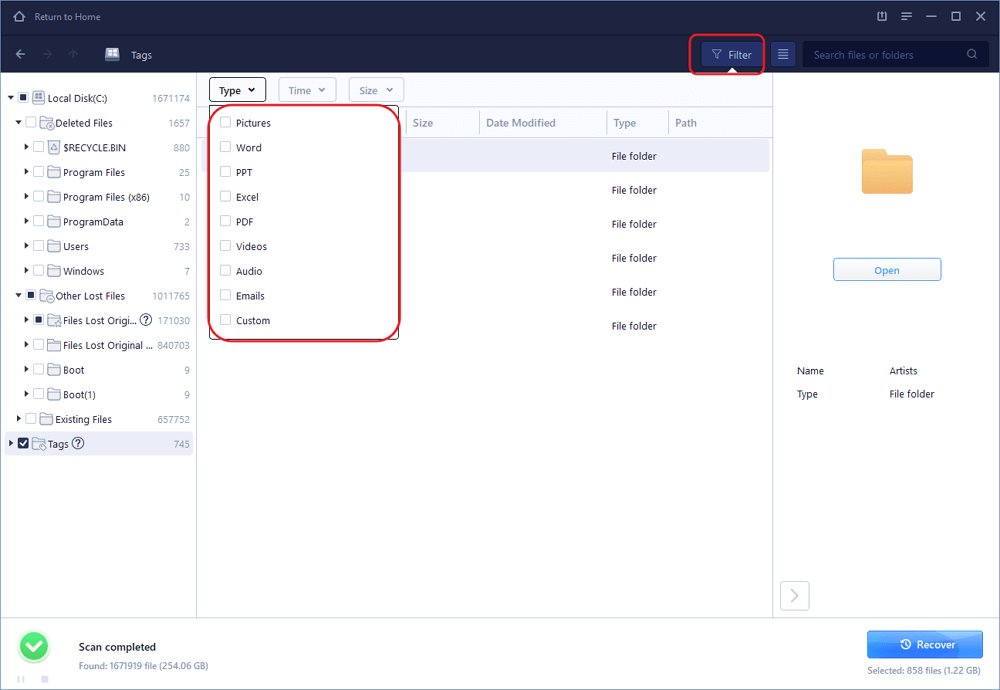 Step 3. After the scan, choose the lost data found by this recovery tool and click "Recover" button to retrieve them back. Here, you'd better save all the recovered files on a different drive or device in case of data recovery failure.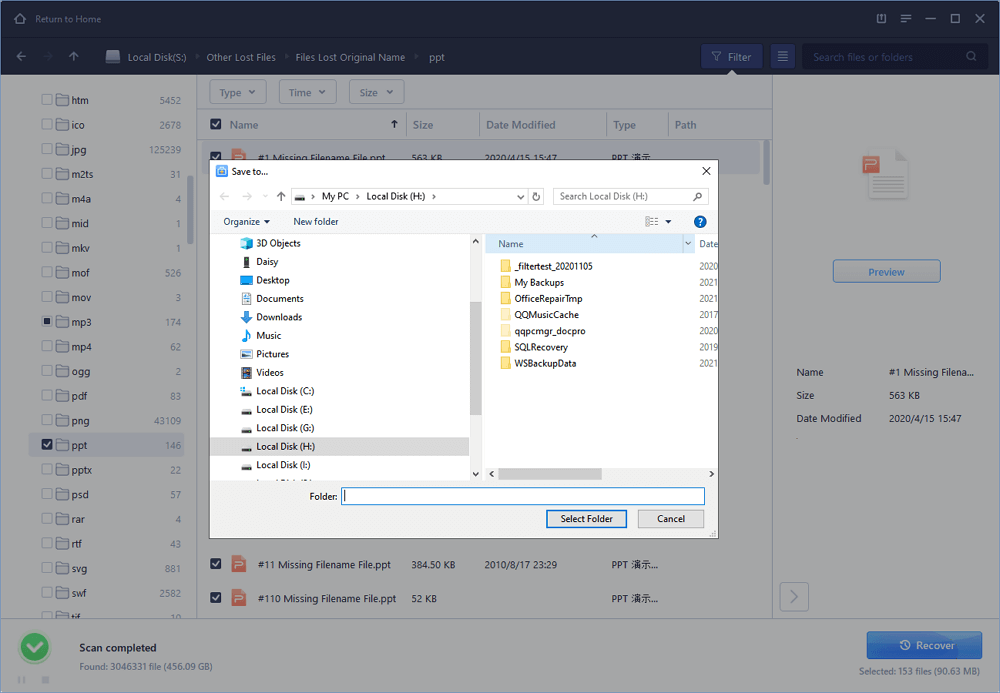 When you happened to delete large files over 4GB and applied the software to retrieve them back, you can only save the files more than 4GB to an NTFS drive partition.