PAGE CONTENT:
Run CMD to Fix Corrupted Windows 10 Recycle Bin
Try Another Way to Empty Recycle Bin
Restore Deleted Files from Recycle Bin 
Permanently Delete Files From Recycle Bin
There Is No Option to Empty Recycle Bin Windows 10
"I have a Windows 10 Ultimate 64-bit computer. One day I decided to change the icon of my recycle bin to something else. After I did that I tried to delete the files in my recycle bin by right-clicking on it and then clicking "Empty Recycle Bin"
But, for some reason, the "Empty Recycle Bin" text is grayed out and I can't click on it. I have to go into the recycle bin and delete everything from there. How do I fix this problem?"
Most users may encounter this kind of trouble when they accidentally make some changes to their computer. Before you take actions, you must try these steps first.
Step 1. Restart your computer and try again.
Step 2. Reinstall recycle bin in Windows 10/8/7
Right-click on Desktop > Select Personalize.
Click on Themes > Click Desktop Icon settings under Related Settings.
Check Recycle Bin > Click Apply.
If these two steps above fails to help, then you can try these fixes below:
Fix 1. Run CMD to Fix Corrupted Windows 10 Recycle Bin
Go to Start > Click All Programs > Accessories.
Right-click Command Prompt > Select "run cmd as administrator".
Type: rd /s /q C:\$Recycle.bin and hit Enter.
Reboot the computer and then you can reuse the Recycle Bin again.
If this doesn't work, open cmd window again and type: sfc / scannow > Enter. System File Checker will check and fix the problem for you.
Fix 2. Try Another Way to Empty Recycle Bin
Right-click the recycle bin icon and choosing empty option is not the only way to empty your recycle bin. You can also empty the recycle bin by going to settings. Let's see how to do it.
Step 1: Access Settings.
Step 2: Choose System to continue. Choose Storage.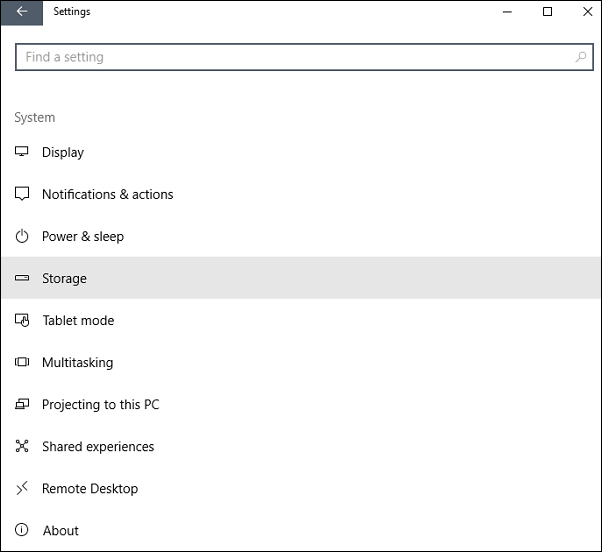 Step 3: Open Storage, and select This PC (or a hard drive) under Storage.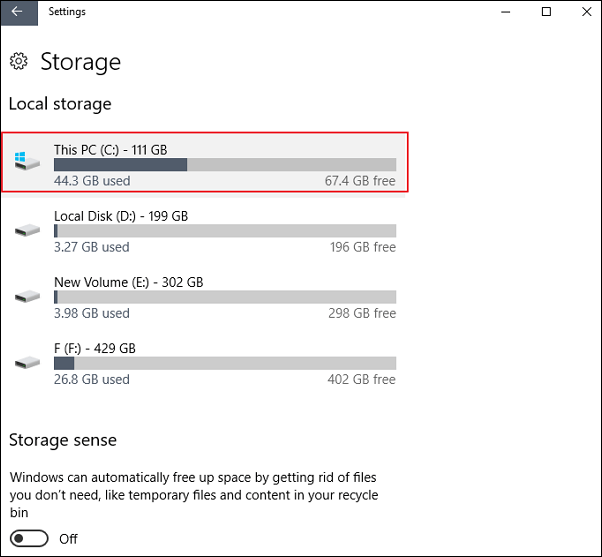 Step 4: Click Temporary files and recycle bin. Choose Empty the recycle bin and tap Remove files.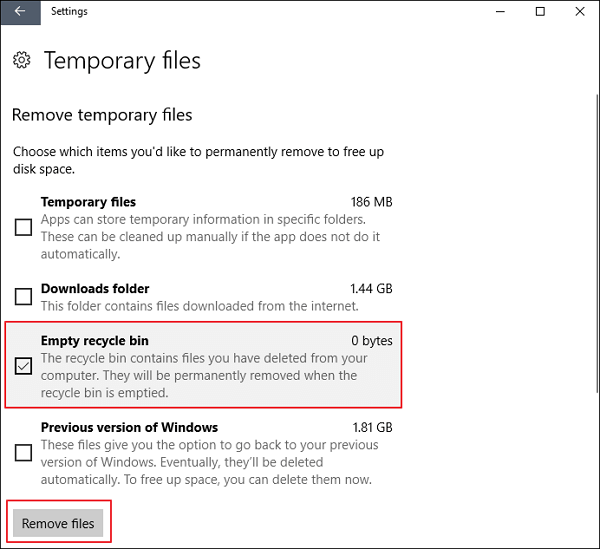 Delete Important Things When Emptying the Recycle Bin
Let EaseUS Data Recovery Wizard free help you and fix this problem. It's fully compatible with Windows 10/8.1/8/7 and former Windows versions. You can download it for free and follow these three steps to restore recycle bin data from Windows 10 now.
1. Launch EaseUS Data Recovery Wizard. Select a location(where the recycle bin is) and click "Scan".
2. The software will start a scanning process in order to find lost files.
3. Choose the file(s) you want to recover by file types from the scanning results. Click "Recover" button to recover the selected files. You'd better choose a different location instead of the original hard drive to avoid data overwriting.
Permanently Delete Files From Recycle Bin
EaseUS Partition Master free provides Wipe data feature to erase all disk data permanently in Windows 10/8/7. It can ensure that the data you want to erase from the system is permanently deleted even the data contained in the Recycle Bin.
1. Download EaseUS Partition Master free and install it. After that, launch EaseUS Partition Master. Select the hard disk which has the data you want to wipe.
2. Select "Disk" -> "Wipe data" on the main menu or right-click the hard disk and choose "Wipe data".
3. Set the number of times to wipe the hard disk. You can set to 10 at most.
4. Click "OK". If the hard disk contains system partition, your system will fail to boot after wiping the disk.
If you want to know more details, you can refer to this page - Permanently Delete Files from Recycle Bin in Windows 7/8/10.