Why Do You Need Windows easy transfer to Migrate Windows 7 to 10
Are you trying to use Windows easy transfer to move your precious data in Windows 7 to your new Windows 10 computer? Why do you need to do so? Windows 10 is now taking the market for bringing Windows users new operating experience and new virtual life. But before you take actions to upgrade your old Windows 7, do remember to backup your data.
"My roommate asked me how to use Windows easy transfer to transfer data from Windows 7 to 10 for that she wanted to transfer her Windows 7 data into her Windows 10 computer so as to thoroughly upgrade it into Windows 10. Why did she want to do so? She stalled some confidential files together with her system data. And she didn't want to back up the data. She heard that Windows easy transfer could do the job. I'm not really quite familiar with this tool in Windows. Can anyone give me some suggestions about how to migrate Windows 7 data to Windows 10?"
Solution 1: Try Windows easy transfer tool - EaseUS Todo PCTrans
If you prefer a simple and secure method is available for you now. It is provided by EaseUS software, named EaseUS Todo PCTrans. This software allows users to transfer data among computers without any barriers.
Feel free to download EaseUS Todo PCTrans and let this software help. It's 100% secure and clean. If you want to transfer a big number of Apps, programs, and files to Windows 10, please activate it first to gain unlimited transferring capacity.
Step 1: Launch EaseUS Todo PCTrans on both PCs and connect two PCs.
On the Windows 7 computer, select "PC to PC" and you can see the information about your present device.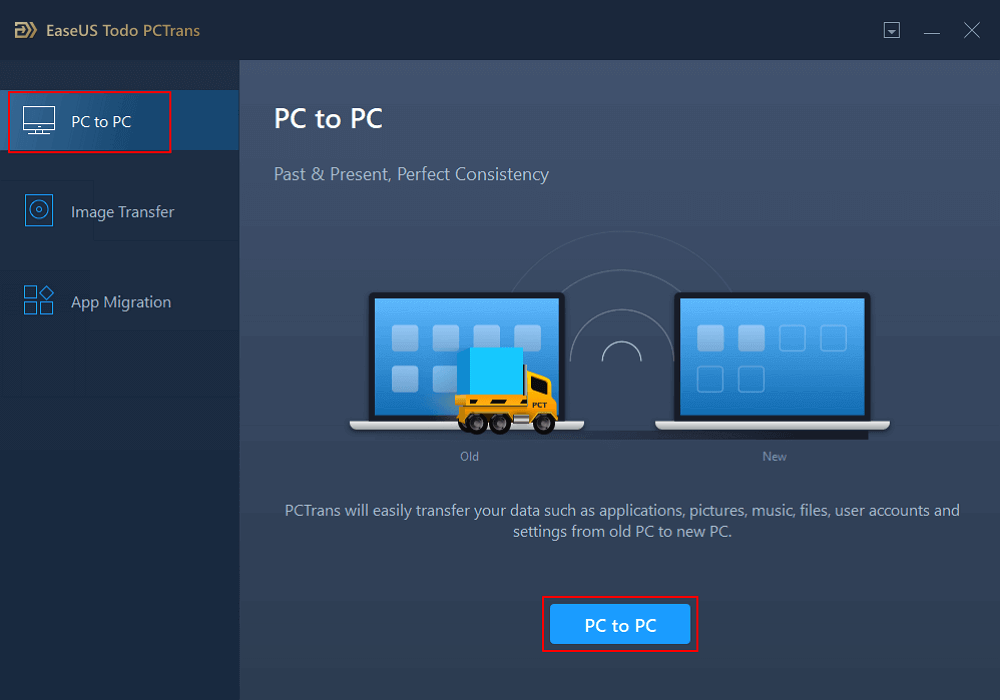 Click "Continue" and connect the computers via the network. Make sure that the computers are on the same LAN.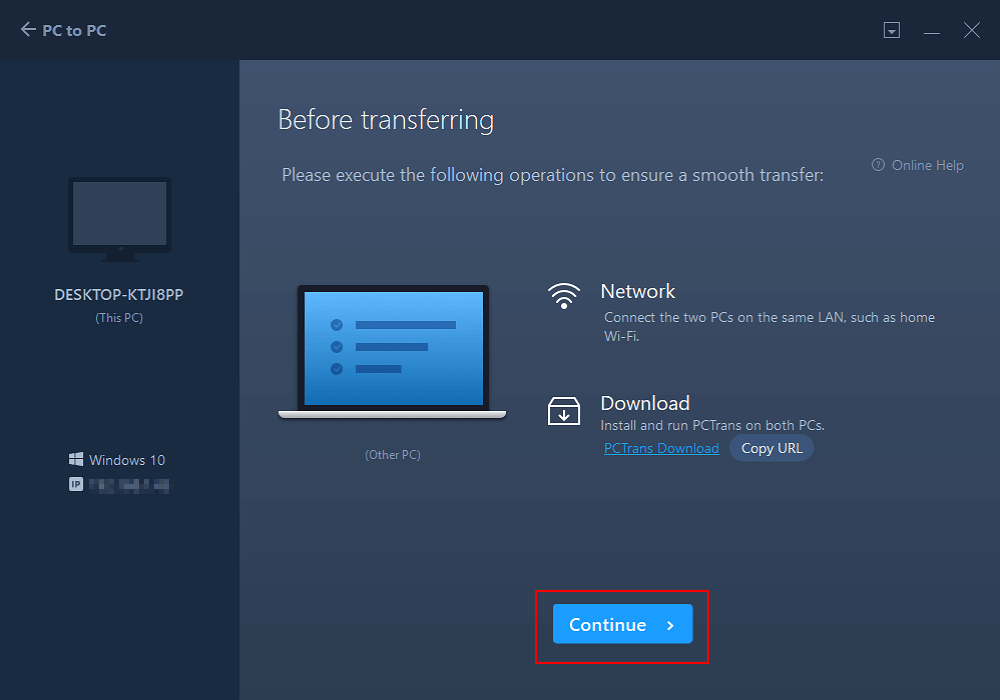 Enter your password if necessary and then confirm the transfer direction.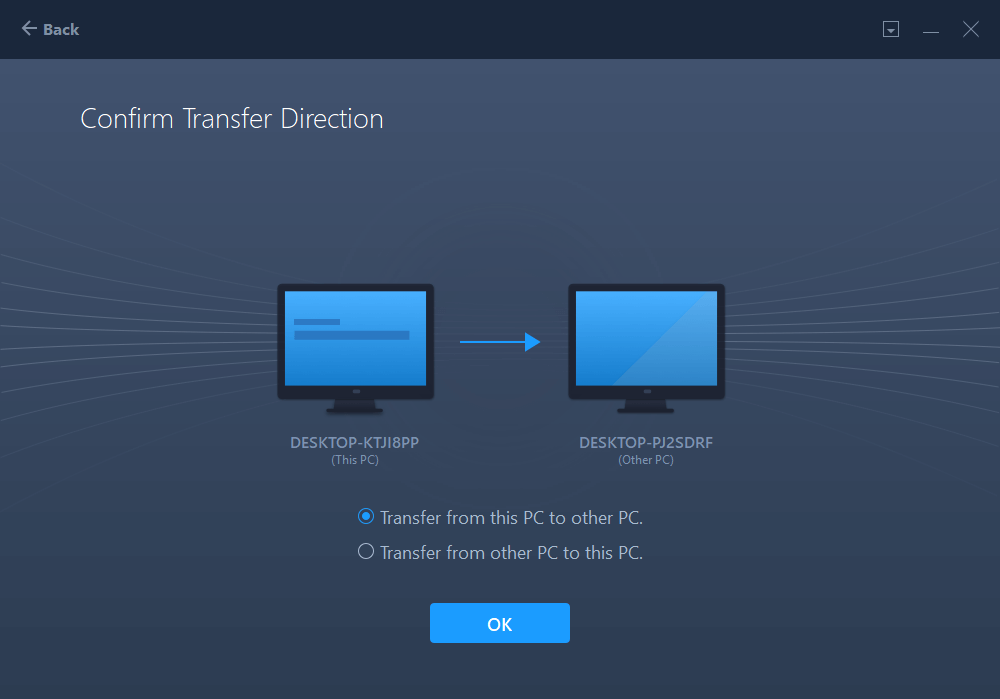 Step 2: Select the items you want to transfer.
Step 3: Save all of the changes and click "Transfer".
Now, you've finished the whole process with Windows easy transfer tool to transfer Windows 7 to Windows 7 by applying EaseUS Todo PCTrans. This tool also supports to do other data transfer/migration jobs on different computers with different Windows OS such as to migrate from XP to Windows 10.
Solution 2: Use the Built-in Windows Easy Transfer Tool
If you've decided to the Windows built-in tool to transfer Windows 7 data to Windows 10, here you can find detailed steps. Download Windows Easy Transfer first and run it on both of your computers.
Step 1: Plug the Windows transfer cable into a free USB port on each of the PCs. Open Windows Easy Transfer.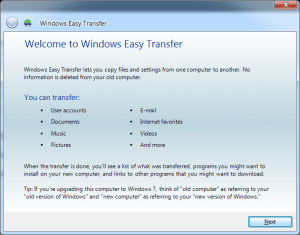 Step 2: On the new computer, you need to select whether this is the new or old computer.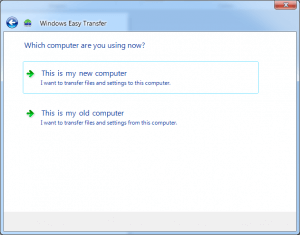 Step 3: The transfer will ask you whether you need to install Windows Easy Transfer on your old computer. Choose "I already installed it on my old computer" or "My old computer is running Windows 7."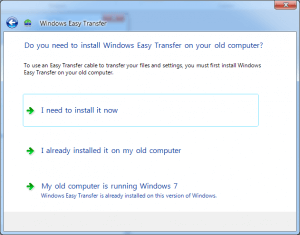 Step 4: Windows Easy Transfer will connect two computers and then you can choose what you want to transfer from Windows 7 to Windows 10.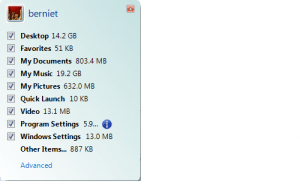 Choose "Advanced" to select specific files to transfer rather than the whole folder.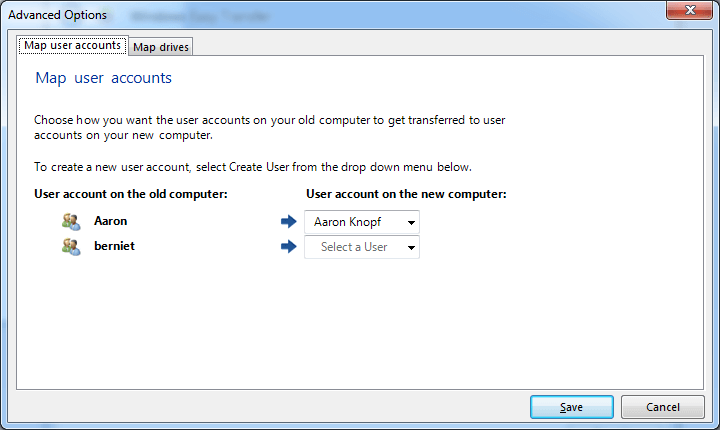 Back in the main window, the "Advanced Options…" lets you decide whether to pull the whole user account associated with the files and settings from the old PC to the new PC or to merge it into an account already on the new PC.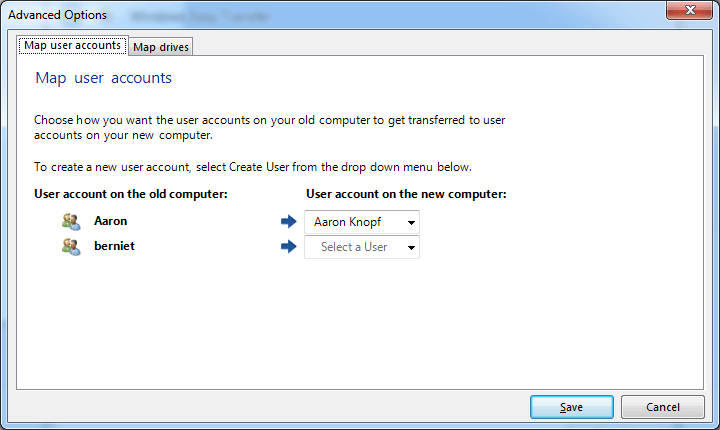 Step 5: After choosing wanted files, select "Transfer". Then wait patiently. You'll finally successfully use Windows Easy Transfer 7 to 10.