How to Use Windows Easy Transfer to Migrate XP to Windows 10
Tracy King updated on Dec 18, 2020 to PC Transfer | How-to Articles
Why need to find Windows easy transfer to migrate XP to Windows 10
"Is it possible to use Windows easy transfer to migrate XP to Windows 10? Or how to use Windows easy transfer to migrate XP to Windows 10? My friend told me last Friday that she planned to upgrade her XP into Windows 10 and asked me how to make that possible? And before installing new Windows 10 into her old XP computer, she wanted to migrate or transfer XP data into her other Windows 10 computer."
Have no clue about how to settle this case? If you are worried about how to migrate XP data into Windows 10 with Windows easy transfer tool, you are at the right place now. Here we'll introduce two methods to help you use Windows easy transfer to transfer Windows XP to Windows 10 effortlessly.
Solution 1: Use Built-in Windows Easy Transfer to Migrate XP to Windows 10
In order to help you solve data transfer problems between computers that run in different operating systems, Microsoft offers Windows users with Windows easy transfer which is able to transfer data from Windows 8 to 10 or migrate data from Windows 7 to 10. Of course, it also supports to move data from XP to Windows 10. Let's see how to apply this tool to transfer XP data to Windows 10: download Windows Easy Transfer first.
Step 1: Plug the Windows transfer cable into a free USB port on each of the PCs. Open Windows Easy Transfer. (On the new computer, you need to select whether this is the new or old computer.)
Step 2: The transfer will ask whether you need to install Windows Easy Transfer on your old computer. Choose "I already installed it on my old computer".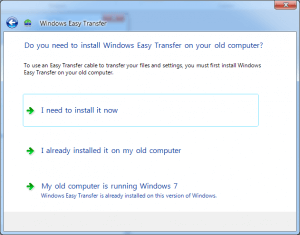 Step 3: Windows Easy Transfer will connect two computers and then you can choose what you want to transfer from XP to Windows 10.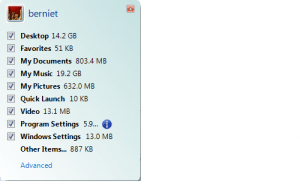 Back in the main window, the "Advanced Options…" lets you decide whether to pull the whole user account associated with the files and settings from the old PC to the new PC or to merge it into an account already on the new PC.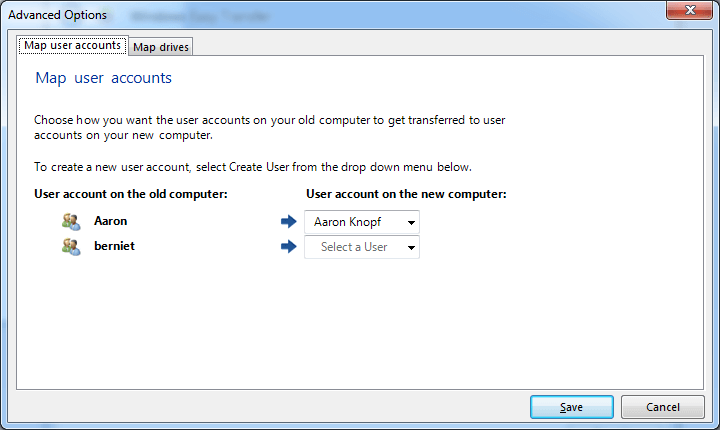 Step 4: After choosing wanted files, select "Transfer". Then wait patiently. You'll finally successfully use Windows easy transfer XP to Windows 10.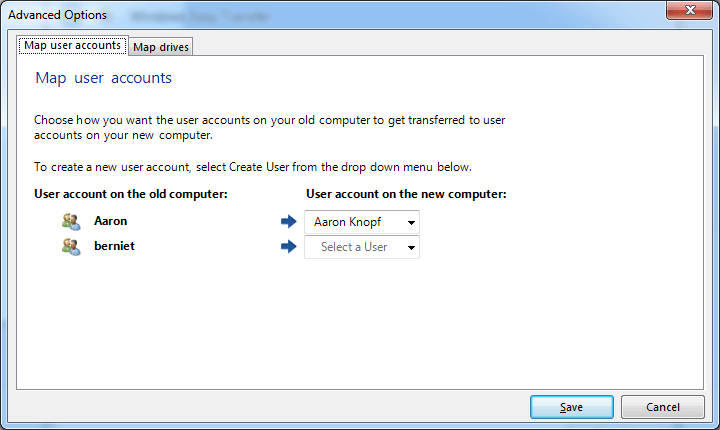 Solution 2: A Simpler Windows easy transfer to Move XP to Windows 10 - EaseUS Todo PC Trans
After reading the above method, are you planning to give up the idea to migrate data from XP to Windows 10? Can you bear the loss of letting important data being overwritten by new Windows 10 system data and files? Here we'd like to introduce you an easier and simpler PC transfer software to migrate data from XP to Windows 10. It is EaseUS Todo PC Trans which supports users to directly move or migrate Windows XP to Windows 10, either on the same computer or between two different computers. 
Download and install 100% secure EaseUS Todo PC Trans on both of your computer and let it help you migrate your data from one OS to another.
Step 1. Select the transfer mode.
Download and install EaseUS Todo PCTrans on both computers.
Launch EaseUS Todo PCTrans on the PCs and choose "PC to PC". (The "PC to PC" feature transfer files based on the network connection. If your PCs are not on the same LAN, choose "Backup and Restore" instead.)
Ensure your PCs meet the requirements of network-based transfer and click "Continue".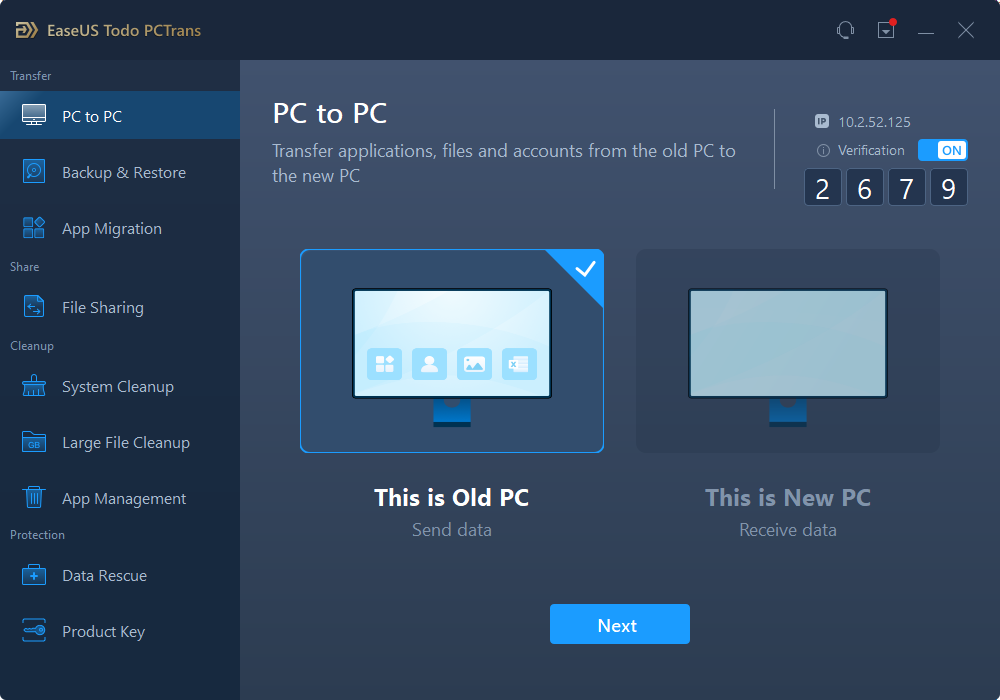 Step 2. Connect the two computers.
Connect to the target PC, then input the account password or verification code of the target PC.
Check the verification code on the right top of the "PC to PC" main screen on the target PC.
Specify the transfer direction and click "Connect".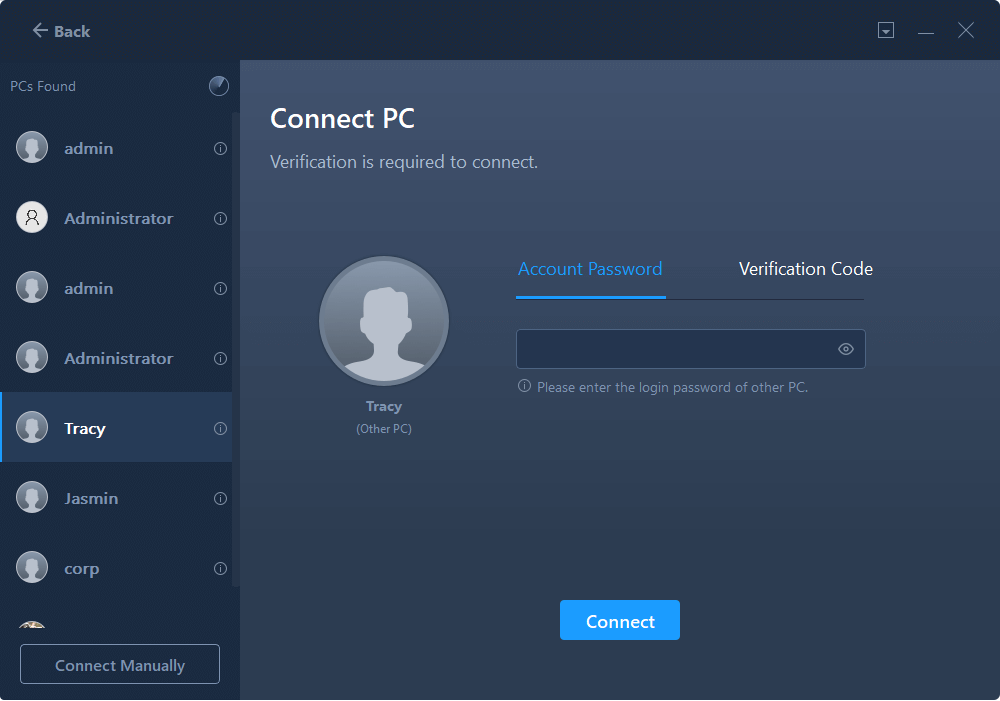 Step 3. Choose the files you want to transfer.
Hover on the "Files" option and click "Edit".
Check the files you want to transfer.
If you want to change the default storage path, click the "Edit" icon.
Afterward, click "Finish".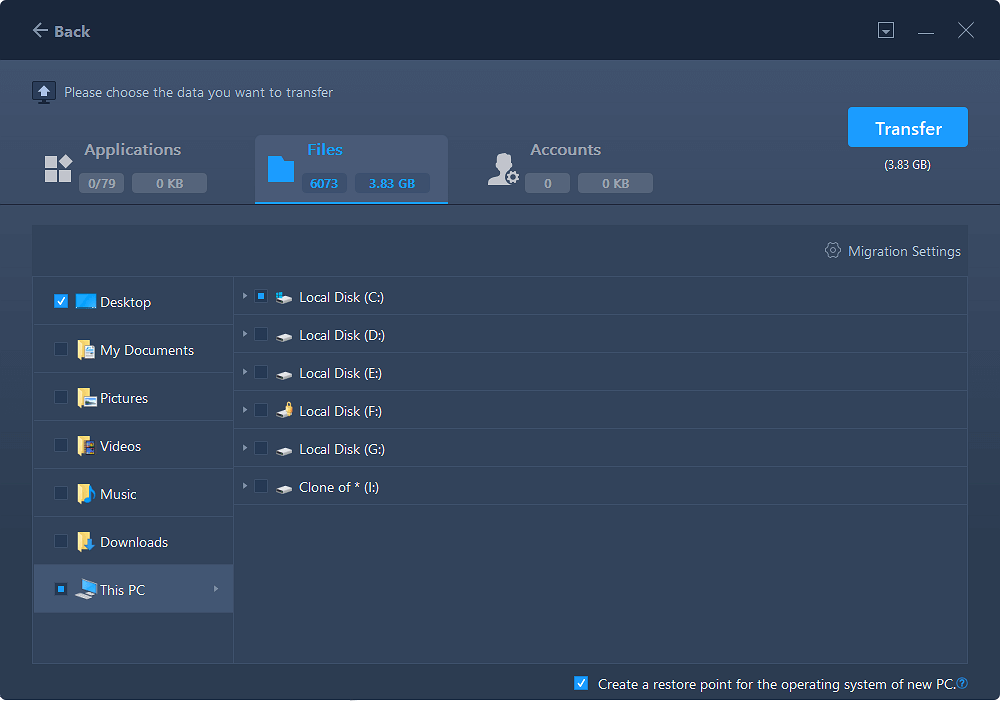 Step 4. Transfer files between two different operating systems.
After selecting the files, click "Transfer" to start the transfer process.
When it has done, click "OK" and you can go to check the files on the target PC.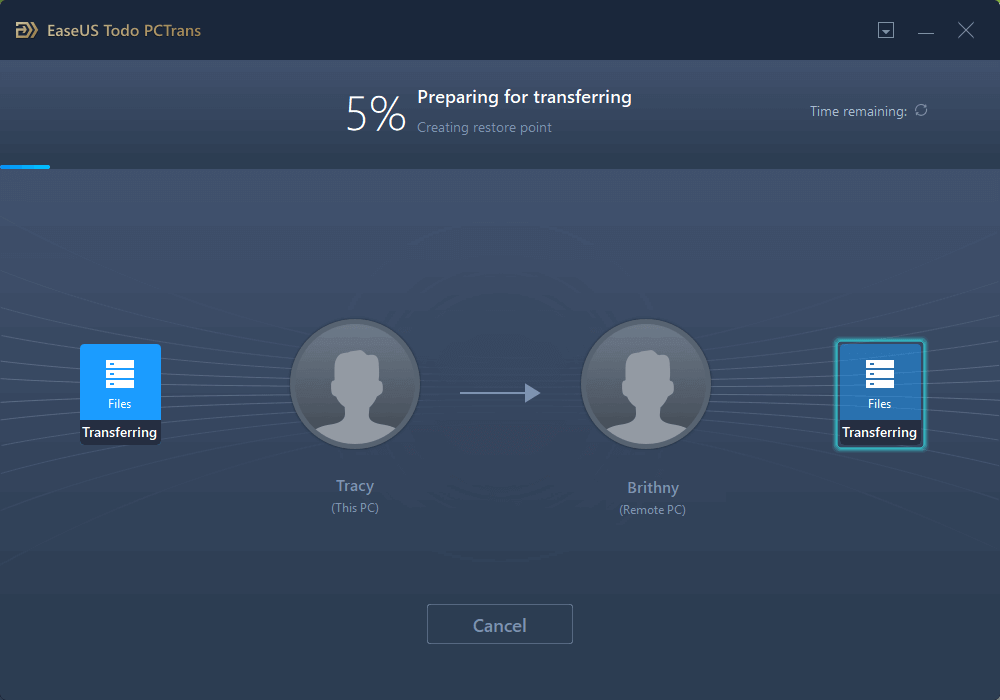 About EaseUS Todo PCTrans
EaseUS Todo PCTrans can transfer settings, applications and data between PCs and HDDs. Your all-round PC transfer and migrate software to upgrade devices without re-installation.