How to Transfer Files from PC to Xbox One on A New PC?
Tracy King updated on Dec 18, 2020 to PC Transfer | How-to Articles
Can I transfer game files from PC to Xbox One on another computer?
"Hi there, does anyone know how to transfer and share important game files from one PC to Xbox One on another computer? I recently downloaded many Xbox games online on my computer which is mostly used for watching videos or do some daily work when I'm at home. And I got another computer for playing games with Xbox One.
So I think that if I can transfer those files from my current computer to Xbox One on the other PC, things will be perfect. And if you happen to know how to move the game files from your PC to another computer, please help me."
If anyone of you is having a similar issue for transferring Game files from one PC to Xbox One on another computer, relax, and you can apply the best PC transfer software for help now. 
Download the Best PC Transfer Software for Help
Professional PC transfer software - EaseUS Todo PCTrans supports you to effortlessly transfer files from old PC to new PC in Windows 10/8/7, and you can also apply this software to transfer files between two PCs without using USB or internet. 
Now that, you may direct download, install this software on both of your PCs and apply it with the below tips for transferring your game files from PC to Xbox One on another computer with ease now:
Tutorial: Transfer Game Files from PC to Xbox One on A New PC
 Tip

If you have many game files that need to be transferred, please do remember to activate this software so to transfer unlimited files and data to your new PC.
Remove the Xbox One hard drive from your game console and connect it to your new PC which runs with Xbox One as an external storage device. Then
Step 1. Run EaseUS Todo PCTrans on both PCs
On the source PC, select "PC to PC" on the main screen of EaseUS Todo PCTrans and move on.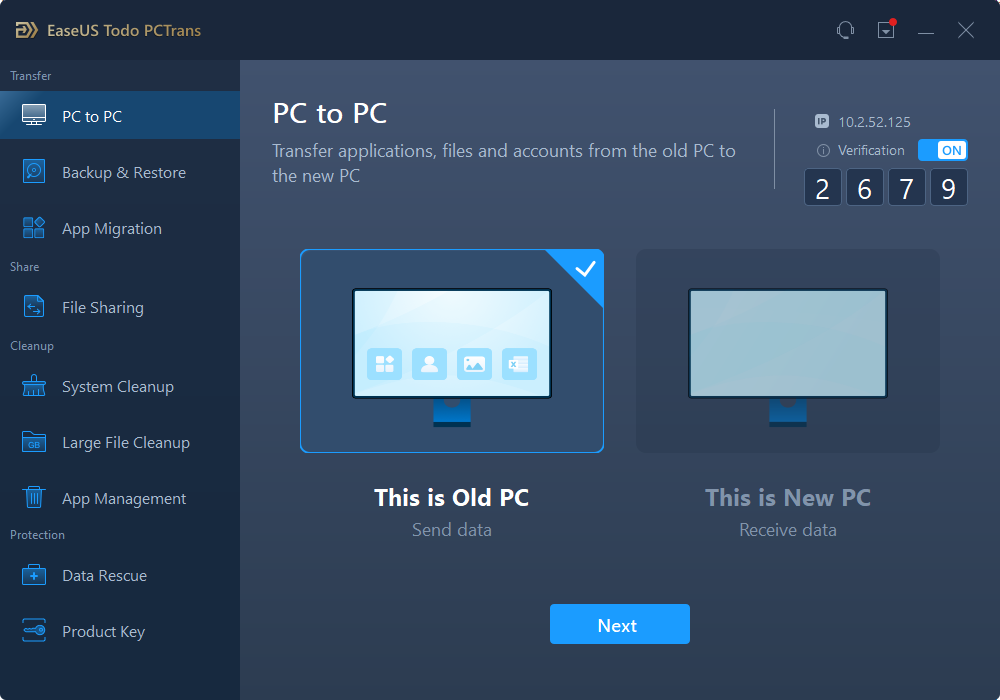 Step 2. Connect two computers
1. Select your target PC to connect via its IP address or device name and click "Connect".
2. Enter the login password of your target PC and click "OK" to confirm.
If you didn't see the target PC in the listed devices, you can also click "Add PC" to manually connect the target PC by inputting its IP address or device name.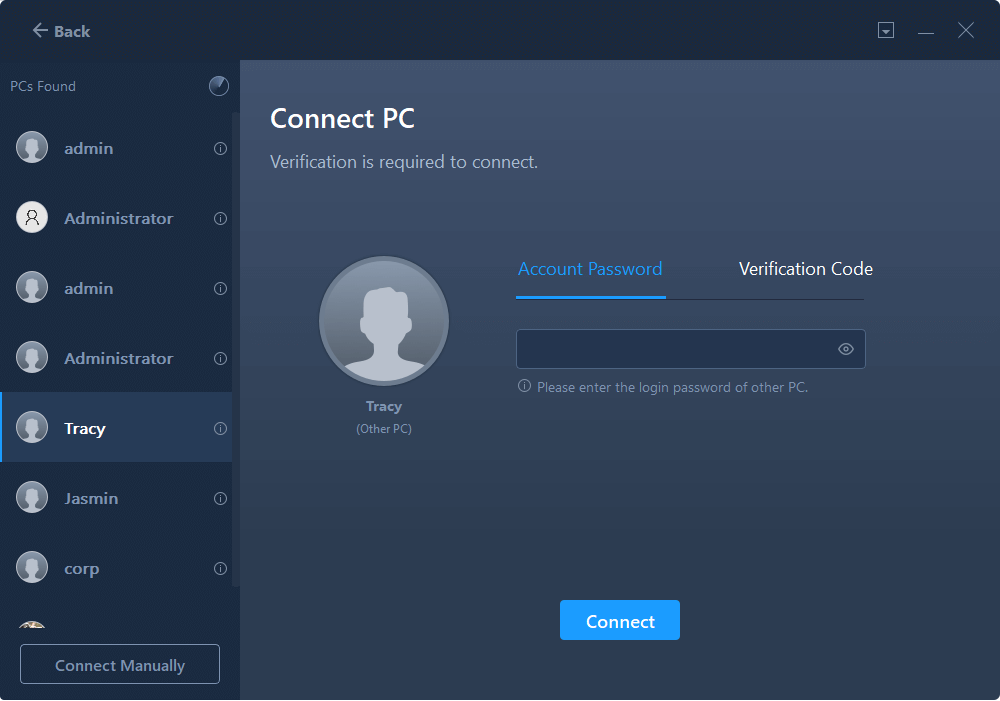 3. Set the transfer direction - "Transfer from this PC to other PC" and click "OK" to continue.
Step 3. Select apps, programs, and software and transfer to the target computer
1. Click "Edit" on the application section, then you can open up the application list.
Then you can select and choose what you want to transfer from the current computer to the target PC.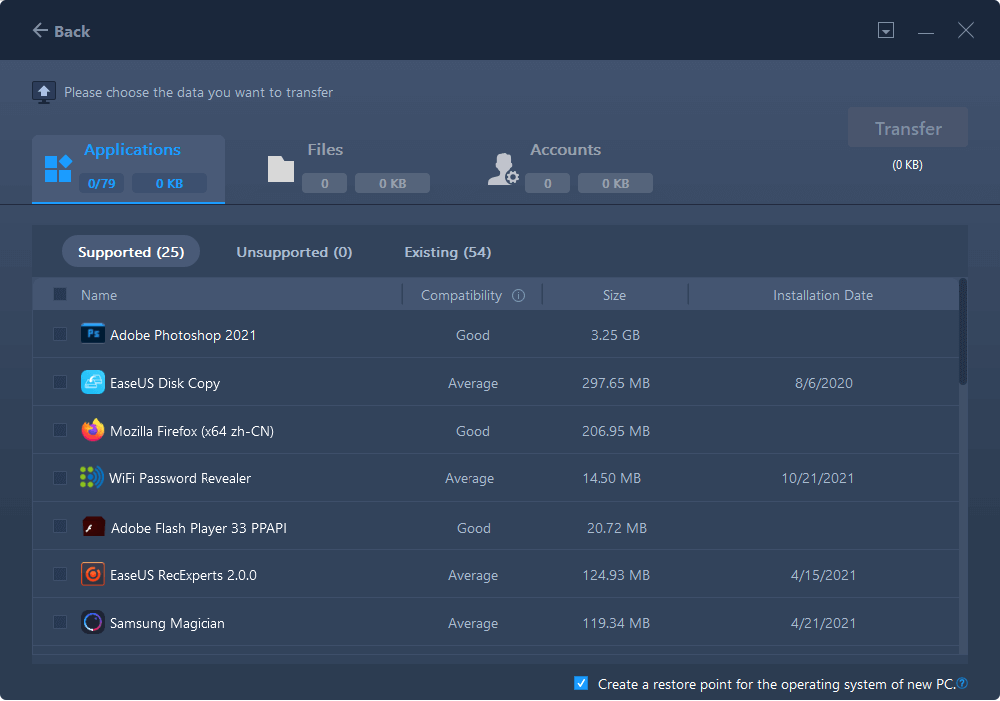 2. After selecting desired applications and programs, click "Finish" to confirm.
At last, click "Transfer" to start the transferring process.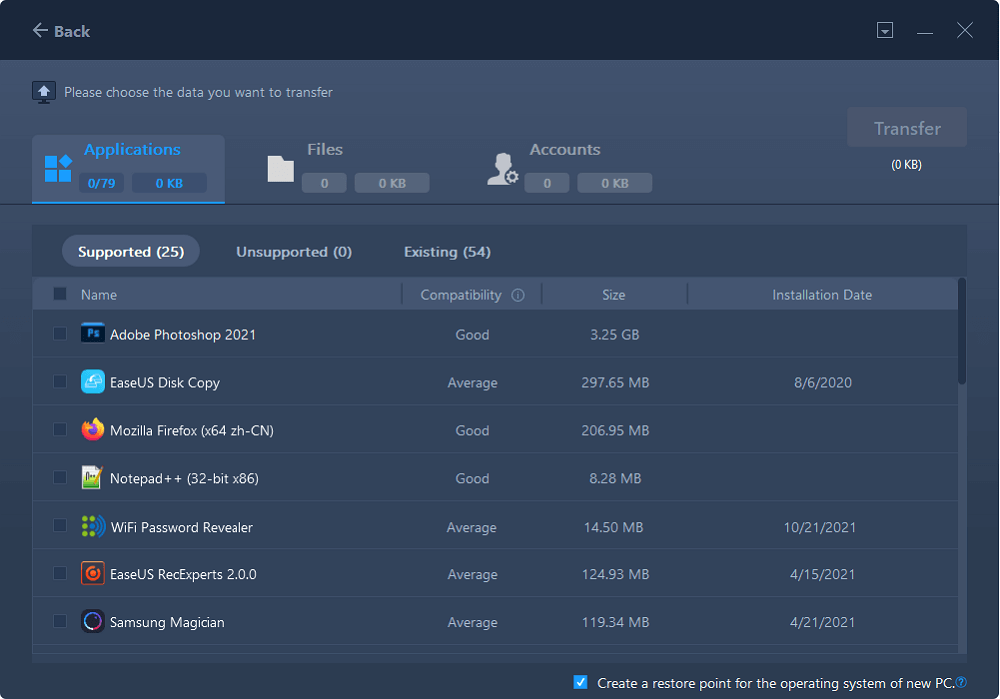 After this process, you can then remove the Xbox One hard drive and insert back to your game console. And then you can try and play new games with Xbox One again.
About EaseUS Todo PCTrans
EaseUS Todo PCTrans can transfer settings, applications and data between PCs and HDDs. Your all-round PC transfer and migrate software to upgrade devices without re-installation.