| Workable Solutions | Step-by-step Troubleshooting |
| --- | --- |
| Traditional Way - Download and Upload | Step 1: First, you need to download Baidu SkyDrive files to your local device. Step 2: Upload these files from your local...Full steps |
| Automatic Way - Run a Transfer Software | Step 1: Create an account on cloud transfer software. Step 2: Add a Baidu Cloud account. You can add a cloud drive to...Full steps |
| Extra Tip: Transfer Files between PCs without Cloud Service | Step 1. Open EaseUS Todo PCTrans on both of your computers. Choose "PC to PC" to go to the next step. Step 2. Make...Full steps |
Introduction
If you're looking to upload files from Baidu to Google Drive, you've come to the right place!
We'll start by explaining what Baidu Cloud is and what Google Drive is so that you have a better understanding of what these services have to offer. Then we'll get into how you can make the transfer happen.
Baidu Cloud is a cloud storage service provided by Baidu, Inc. It offers a cloud storage service, client software, file management, resources sharing, and third-party integration. Baidu Cloud is available to users in China.
Google Drive is a file storage and synchronization service that allows you to save your files in the cloud and allows you to edit them from any device. It also allows you to share files with other users, so you can collaborate on projects together and keep track of changes in real-time.
How to Transfer Files from Baidu to Google Drive?
Many users have both Baidu and Google Drive accounts to gain more free storage space, especially for some Chinese users, who may store their files in Baidu, and work files in Google Drive, so that they can edit documents, spreadsheets, presentations, surveys, and more directly via Google Docs.
So now comes the question: How to transfer/copy/sync Baidu Wangpan (Baidu Cloud) to Google Drive and vice versa when the situation calls for it?
Following are some methods:
Traditional Way - Download and Upload
Step 1: First, you need to download Baidu SkyDrive files to your local device.
Step 2: Upload these files from your local device to Google Drive.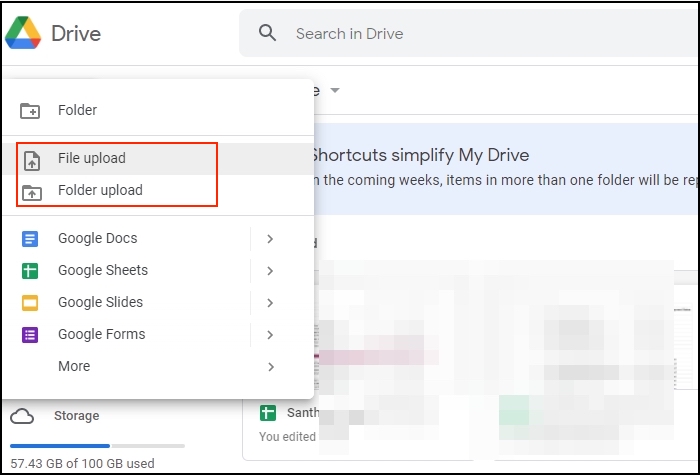 How long does it take?
It takes around a minute, depending on how large your file is and how fast your internet connection is.
It's not very fast because you have to download and upload each time you want to get something from Baidu Cloud or put something on Google Drive. Also, if you change anything in either place during this process (such as renaming a folder), having both copies saved will make things difficult when copying files back and forth between accounts.
Automatic Way - Transfer Files from Baidu to Google Drive
If you have files on Baidu, you can use cloud transfer software like MultCloud. Each software has its own set of steps to transfer files from Baidu to Google Drive, but here are some generic steps:
Step 1: Create an account on cloud transfer software.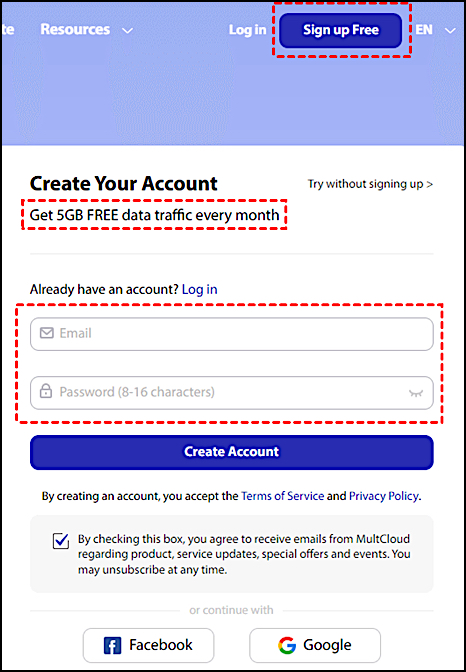 Step 2: Add a Baidu Cloud account. You can add a cloud drive to your PC by clicking "Add Cloud" and selecting the correct cloud drive from the list in its central console.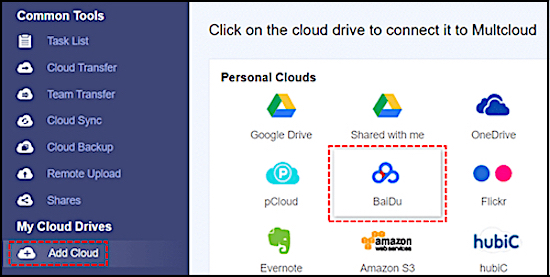 Step 3: Now, you need to edit the display name for your Baidu Cloud account and then follow the easy guide to finish adding it.
Step 4: Now that you've added your Baidu account, repeat the previous two steps to add Google to Cloud Transfer Software. This will connect your Google Drive account and Baidu account.
You can add all your Cloud service accounts to connect and manage multiple cloud storage accounts if needed.
Step 5: Click on the tab – "Cloud Transfer".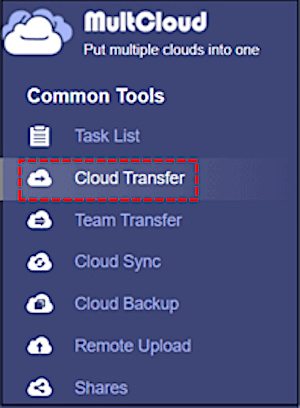 Step 6: Select Baidu and Google Drive as your source and destination drive. Click "Transfer Now".
Final Words
Finding a foolproof method to move files from Baidu to Google Drive can be challenging. That's why we've compiled the ways above on how to transfer files from Baidu to Google Drive. We hope that you find the one that works best for you!
However, if you're looking for the best way to transfer your data from one PC to another, EaseUS Todo PCTrans is the tool for you. You'll be able to transfer your files and programs from one PC to another with ease. Its graphical user interface is easy to use, and you can start immediately. Before you do, however, make sure to back up any critical files - in case something goes wrong. Good luck!
Extra Tip: How to Transfer Files between PCs without Cloud Service
When we talk about moving files from one computer to another, most websites recommend options that bond with file transfer with the internet using cloud storage, Bluetooth, WiFi, or copy-paste data to a flash drive.
However, have you ever wondered how to transfer files from PC to PC without Cloud?
With EaseUS Todo PCTrans, you can quickly move your files and folders between PCs without Cloud. It is designed to meet exact needs with options ranging from file selection to account settings. You can also move installed programs to another drive to free up C drive storage. 
Step 1. Open EaseUS Todo PCTrans on both of your computers. Choose "PC to PC" to go to the next step.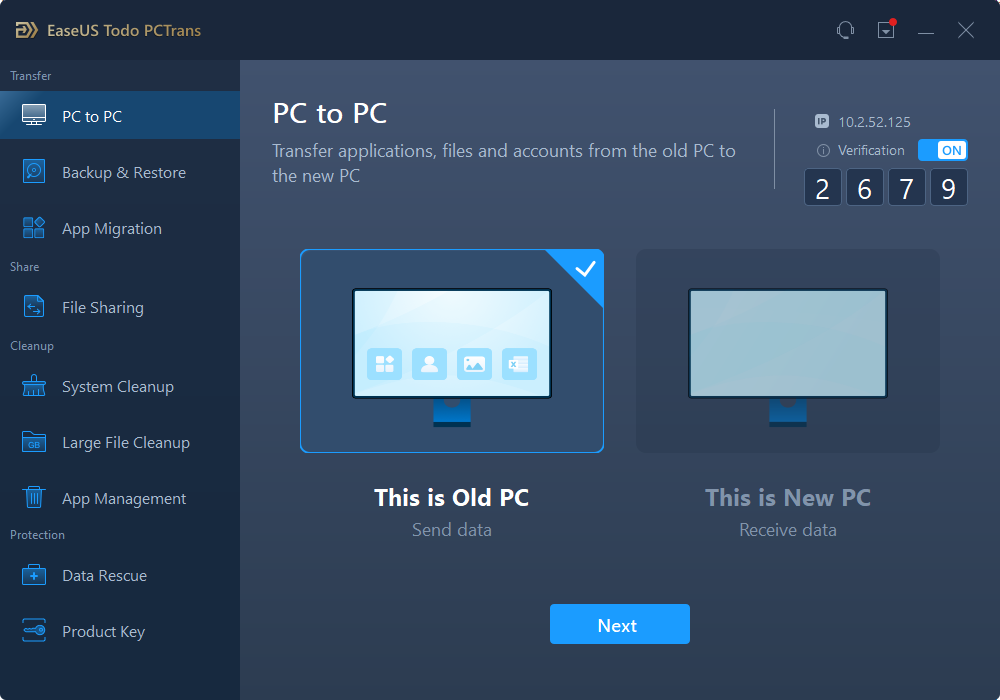 Step 2. Make sure you have chosen the right transfer direction.
"New" - Move data from old computer to current new computer.
"Old" - Move data from current old n computer to remote new computer.
Step 3. Connect two PCs via the network by entering the password or verification code of the target PC. Besides, make sure you have chosen the right transfer direction and click "Connect" to continue.
The verification code is on the right top of the "PC to PC" main screen on the target computer.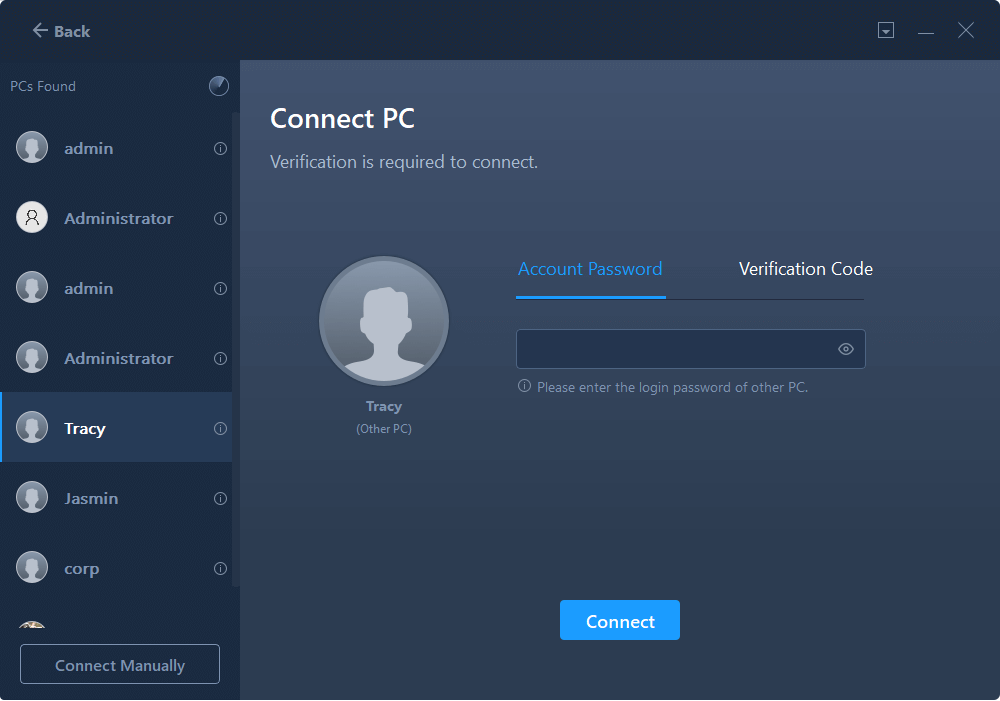 Step 4. Then, choose "Files" to select files to transfer. Select the specific files as you want. What's more, you can click the Edit icon to customize the storage path for transferred data.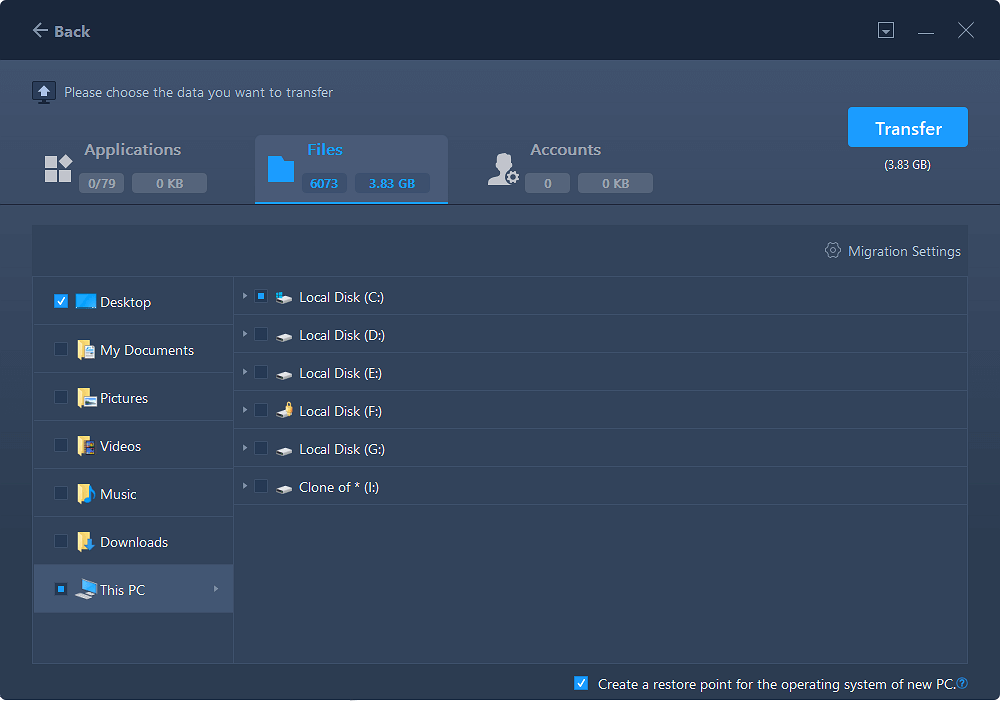 Step 5. Now, click "Transfer" to begin to transfer files from PC to PC. The size of the file determines the transfer time. Wait patiently.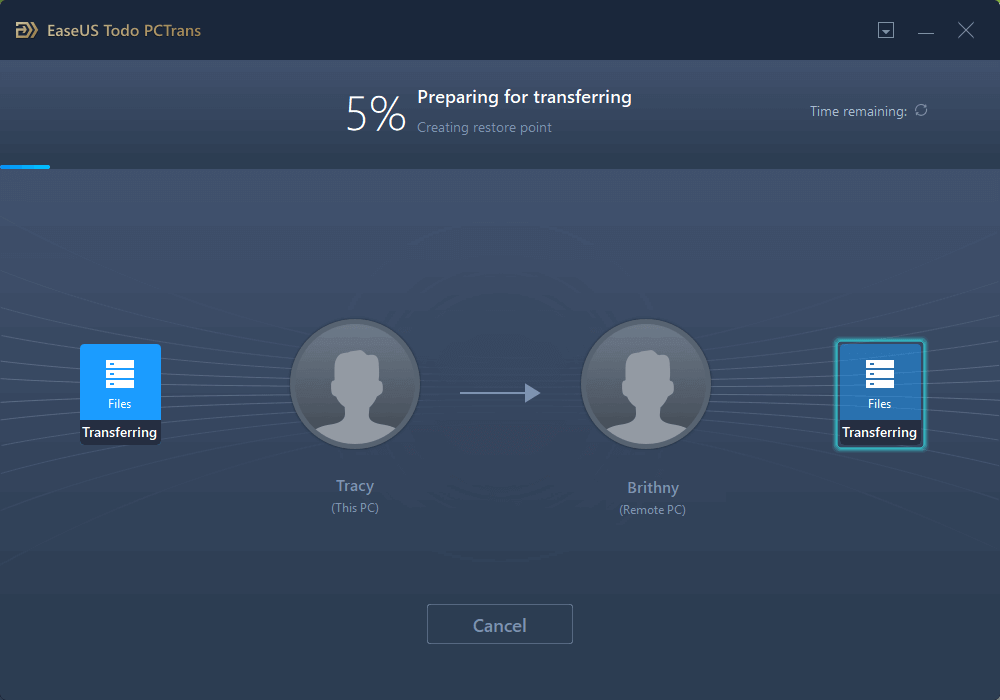 EaseUS Todo PCTrans Software is entirely automatic and intuitive to use. So, if you want to migrate your files, this is the perfect tool!
Once installed on two computers, EaseUS Todo PCTrans will connect them quickly so that you can start transferring your data immediately. When installing this program on two computers, they will be linked automatically within seconds of turning on - no waiting around!
You can choose exactly what kinds of files you want to be transferred by specifying which folders should be included in the transfer process.
About the Author

Roxanne is one of the main contributors to EaseUS and has created multiple posts on digital devices like PCs, Mobile phones, tablets, Mac, etc. She loves to share ideas with people of the same interest.
Reviews and Awards
EaseUS Todo PCTrans Free is a useful and and reliable software solution created to serve in computer migration operations, be it from one machine to another or from an earlier version of your OS to a newer one.

 Read More

EaseUS Todo PCTrans is by the folks at EaseUS who make incredible tools that let you manage your backups and recover your dead hard disks. While it is not an official tool, EaseUS has a reputation for being very good with their software and code.

Read More

It offers the ability to move your entire user account from your old computer, meaning everything is quickly migrated. You still get to keep your Windows installation (and the relevant drivers for your new PC), but you also get all your apps, settings, preferences, images, documents and other important data.

 Read More