Part 1. About CCleaner
CCleaner is one of the best system cleaners. It protects the system's privacy and enables quick and effective computer operation. It takes much time to transfer apps and their settings to a new machine or system. Additionally, not all apps have the ability to transfer settings. The professional plus bundle of CCleaner can run on up to three computers. Below is a list of CCleaner's primary functions:
The driver update allows to improve PC visuals and internet connectivity and fix bugs and errors. 
PC health check analyzes the system, tunes, and updates to make it work faster. 
Provide a complete system protection 
Improve the system's speed 
Ensure safe browsing and removes cookies 
CCleaner is mostly used when your system is running slow and you want to improve its speed by cleaning the unnecessary cache memory. Also, CCleaner can work on multiple computers, so you can easily use the same feature to make another system efficient. Below are some similar situations where you need to move CCleaner to new PC:
"My computer died. Therefore I now have to relocate all my licenses and install all my programs on a new system. CCleaner Professional Plus is already installed on my PC. But how can I transfer CCleaner to a new computer using the same license key?"
"One of my systems, out of the two that I have, is operating slowly. If I move the same copy of CCleaner to the new system, it will be able to assess the PC's health and apply all necessary updates to correct the error. I currently have CCleaner on one of my systems, and how can I move and run CCleaner on another system so that my system can operate effectively." 
CCleaner is transferred to a new computer when your old system issues or you are working on more than one computer so you can perform necessary checks on both systems.
This article will explain how to move CCleaner to a new computer. We will also look at a tool that can help you to move CCleaner to a new PC. Let's look into the details. 
Part 1. How Do I Transfer CCleaner to Another Computer? 
Below are three methods to move CCleaner to a new computer. These methods can easily let you move your CCleaner software to a new system. 
Method 1. Automatically Move CCleaner to New Computer (Recommended) 
The easiest way to move CCleaner to another computer is to use a third-party software. Here EaseUS Todo PCTrans is well recommended for that EaseUS Todo PCTrans is the most reliable method to move any software along its settings. This tool can help you transfer all CCleaner files from your old to your new PC conveniently.
It supports to transfer applications, programs, photos and so on without any data loss. It can easily transfer large files and take up a significant amount of disk space. It supports Microsoft Office as well. Below are some features of EaseUS Todo PCTrans: 
Automatic and intuitive to use 
Migrate large files and system settings
Recover data from a dead computer 
Supports Windows 10/11/8/7 
You can follow these steps to transfer your CCleaner to your new computer:
Step 1. Run EaseUS Todo PCTrans on both PCs
On the source PC, select "PC to PC" on the main screen of EaseUS Todo PCTrans and move on.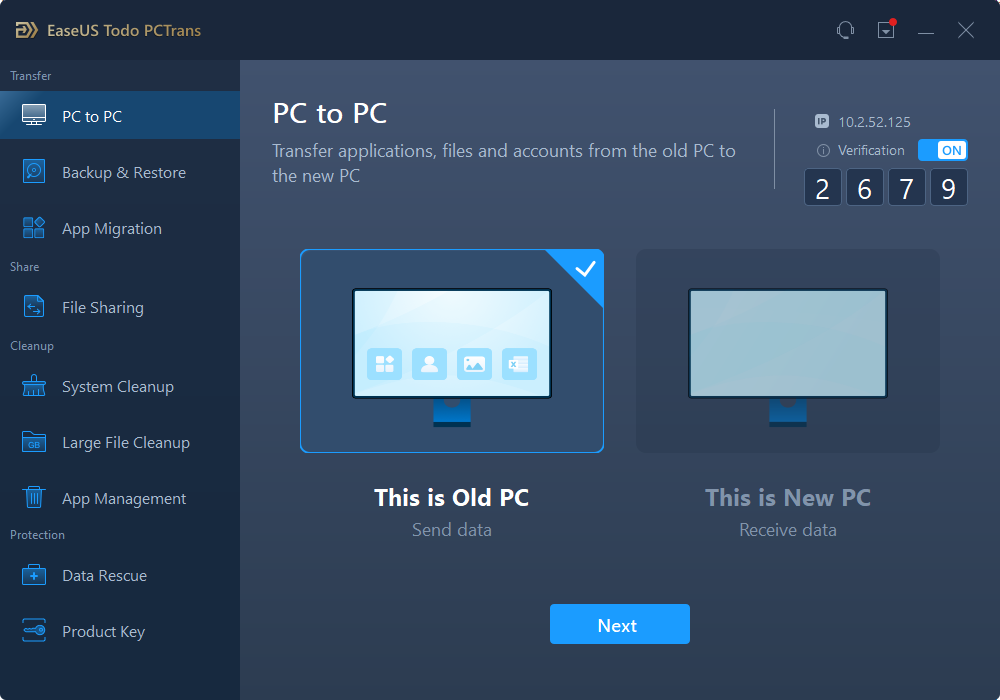 Step 2. Choose transfer direction - Old or New Computer
"New" - Transfer all data from remote old computer to current new computer.
"Old" - Transfer all data from current old device to a new computer.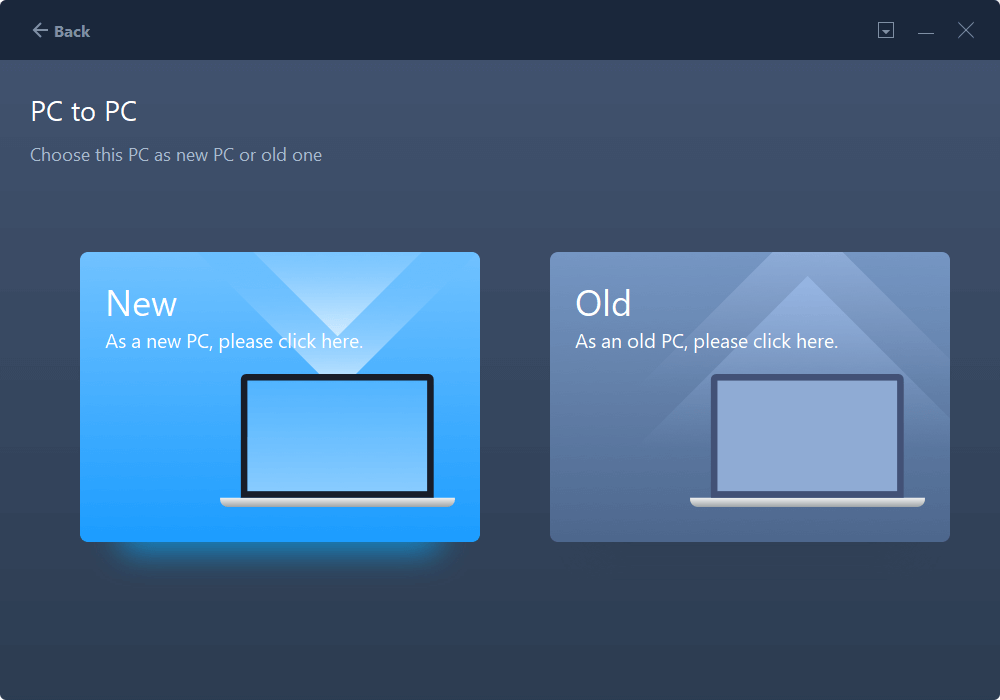 Step 3. Connect two computers
1. Select your target PC to connect via its IP address or device name and click "Connect".
2. Enter the login password of your target PC and click "OK" to confirm.
If you didn't see the target PC in the listed devices, you can also click "Add PC" to manually connect the target PC by inputting its IP address or device name.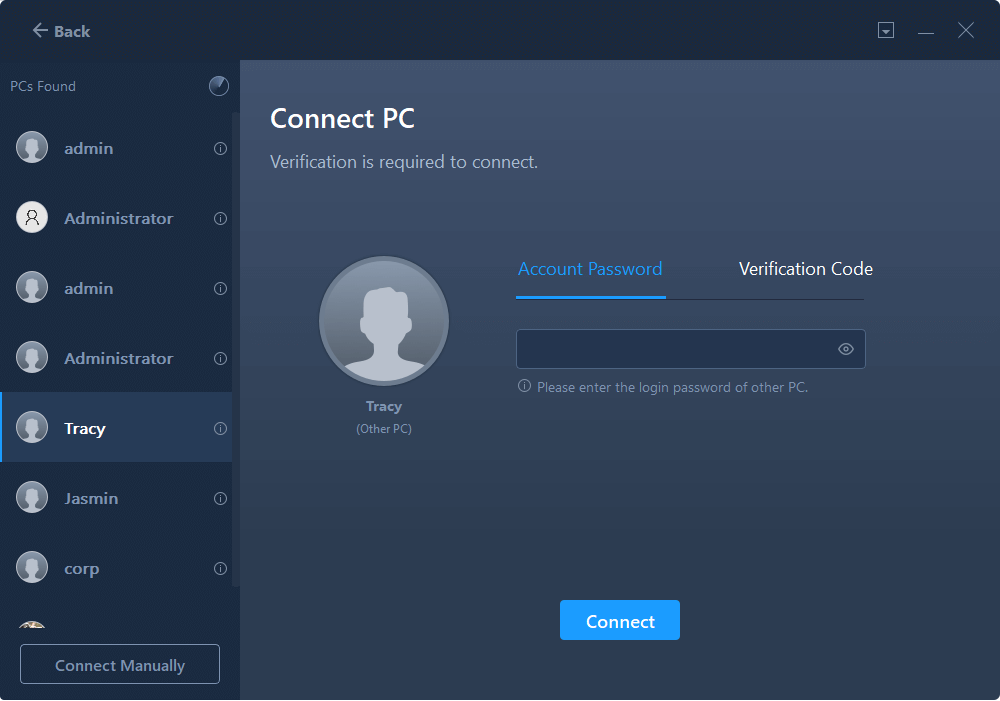 Step 4. Select apps, programs, and software and transfer to the target computer
1. You can select and choose what you want to transfer from the current computer to the target PC.
2. After selecting desired applications and programs, click "Transfer" to start the transferring process.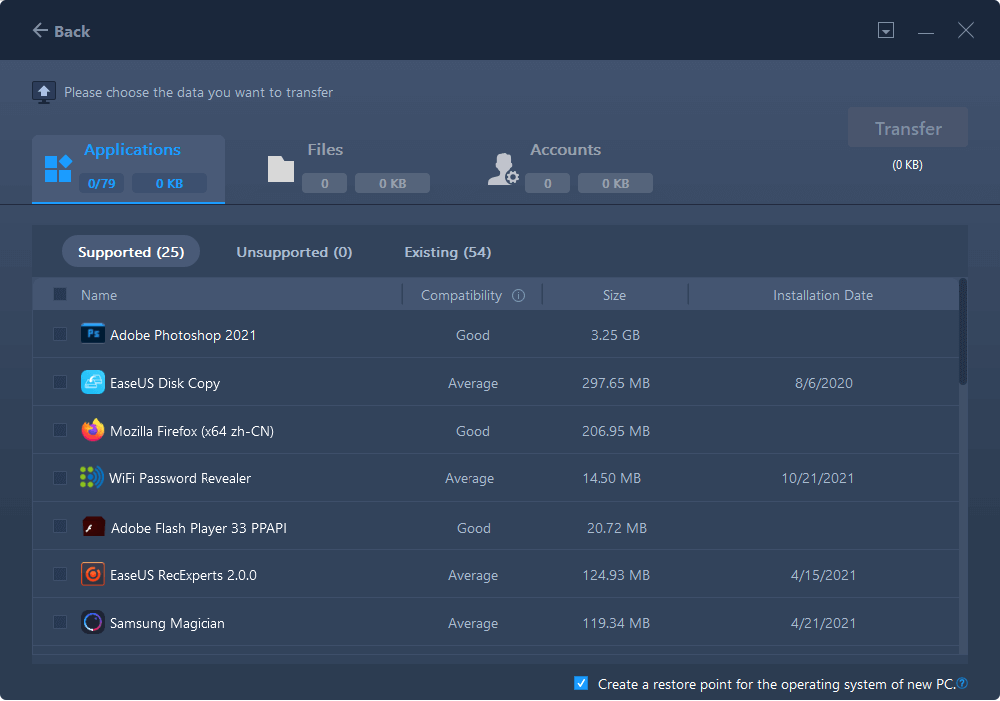 Method 2. Deactivate and Activate the CCleaner 
You can easily deactivate and activate CCleaner on another computer by using the same license on both. Each license can activate only on one computer at one time. So, to use the same license on another computer, you will first need to deactivate it from the previous computer and activate it on another computer.  
Below are the steps to activate the license on another computer:
Step 1. Uninstall the CCleaner in your previous system
Step 2. Install CCleaner in another system. 
Step 3. Activate it by entering the same key. 
Method 3. Upgrade the CCleaner and Deploy CCleaner on Multiple Computers 
The CCleaner Professional Plus Bundle paid version can work up to 3 computers if you purchase, renew or even upgrade it. In case you decide to uninstall it from one computer and install it on another. Follow the steps below: 
Step 1. Download CCleaner's latest version on the official site.
Step 2. In the Configuration, Go to RemoteExec, and it will go further dropdown. Select the Remote jobs and then New Remote Job. Now, select 'File execution.'
Step 3. In the Settings section, browse the File to set up the previously downloaded CCleaner. 
Step 4. The help file of CCleaner can be found by following the command listed below 
/S. Perform a silent install of CCleaner with the default option 
/D= Permits to choose a different installation folder than the default 
/L= Choose the language file identification by the locate ID 
You must specify the /S as an argument. 
Step 5. Now, set the Context to Administrative and check the Auto option. The RemoteExec will optimize the remote execution. 
Step 6. Here, go to the Target Computer section. Now select the computer on which the CCleaner will be deployed. 
Step 7. To start deployment, click on Launch. A progress window will pop up in the new tab. You will follow the remote execution.
Conclusion 
To summarize the topic, CCleaner protects your computer against potential errors and problems. It does a thorough system check, analyzes, and identifies all unnecessary files that are taking up system space and impairing performance. We have explained three ways for you to transfer CCleaner to a new computer.
However, to transfer the identical system settings and license key to another computer, we advise you to try EaseUS Todo PCTrans. It is a trustworthy tool that guarantees no data loss and makes it simple to move all your software to another system. So get EaseUS Todo PCTrans today.
About the Author
Updated by Tracy King 
Tracy joined in EaseUS in 2013 and has been working with EaseUS content team for over 7 years. Being enthusiastic in computing and technology, she writes tech how-to articles and share technical solutions about Windows & Mac data recovery, file/system backup and recovery, partition management and iOS/Android data recovery.
Reviews and Awards
EaseUS Todo PCTrans Free is a useful and and reliable software solution created to serve in computer migration operations, be it from one machine to another or from an earlier version of your OS to a newer one.

 Read More

EaseUS Todo PCTrans is by the folks at EaseUS who make incredible tools that let you manage your backups and recover your dead hard disks. While it is not an official tool, EaseUS has a reputation for being very good with their software and code.

Read More

It offers the ability to move your entire user account from your old computer, meaning everything is quickly migrated. You still get to keep your Windows installation (and the relevant drivers for your new PC), but you also get all your apps, settings, preferences, images, documents and other important data.

 Read More