Overview
Every system that is connected to a router or switch gets an IP address assigned to it from the administrator (Static IP addresses) or by default (with DHCP protocol). This IP address is used to identify a system on the network. So with this IP address, you can request information or send information to another device.
To share files between two computers via an IP address, usually, there are two ways.
By a mapped drive - As you know, this type of IP connection creates a mapped drive to the shared computer where you can edit, delete and add files on the Network.
By a network cord/cable - Also, you can connect the two computers using a proper cable.
Either way enables you to transfer information from one computer to another. However, it's too time-consuming, most importantly, too complicated for average users to go through with the configuration and settings.
So alternatively, let's find an easier yet more intelligent, and comprehensive way for file transfer between two operating systems, computers, a computer, and a laptop, or just laptops of more than two sets. Here, we recommend fast file transfer software.
Preparation
Two computers
Network connection
Process
Step 1: Open EaseUS Todo PCTrans on both of your computers.
Step 2: Connect two PCs via network
1. Connected the two PCs on the same LAN and click the "Continue" button to move on.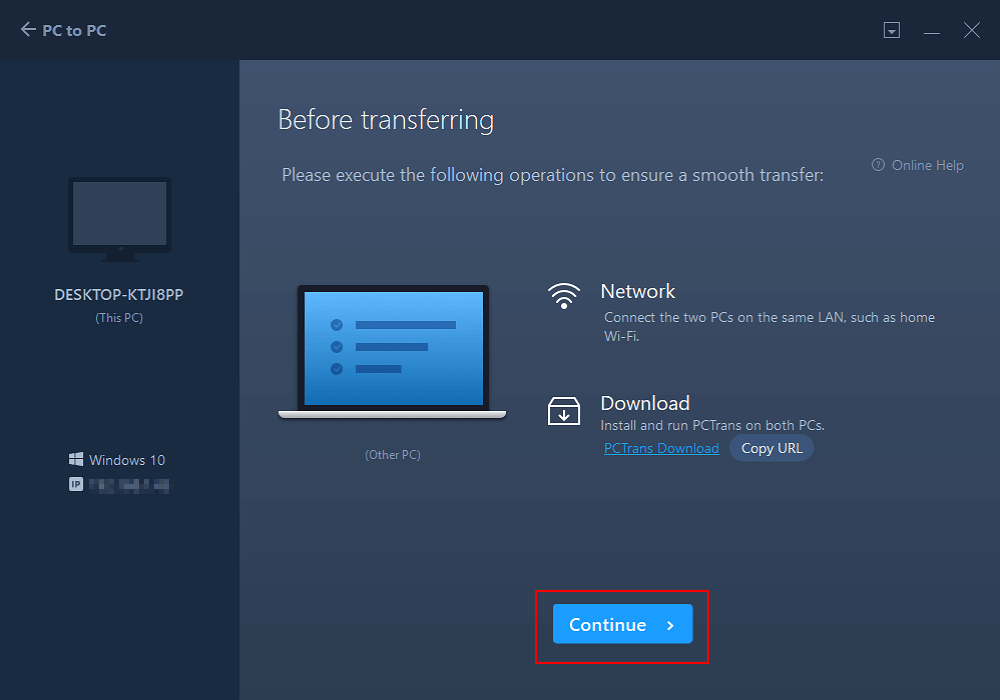 2. Find another PC by IP and click "Connect" to go on. You can also click the "Add a PC" button to find PC by entering its IP address manually.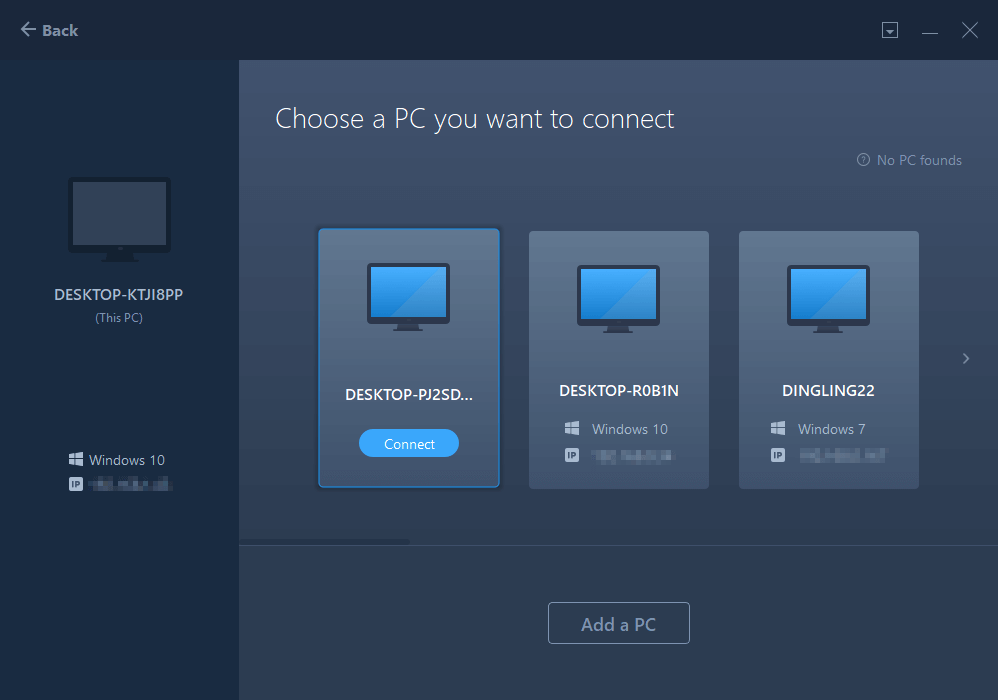 Enter the username and password. If there is no password, click "OK" directly.
3. Choose the transferring direction - "Transfer from this PC to other PC" or in the vice versa.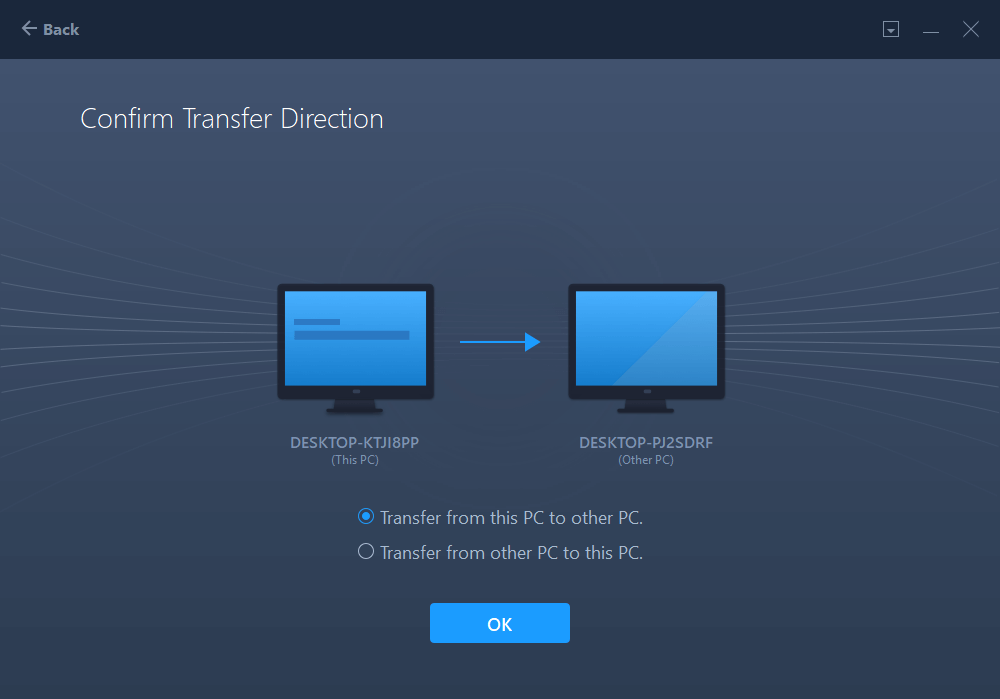 Step 3 Select files to transfer from PC to PC
1. Click "Edit" to select files at the Files column > "Finish" > "Transfer" to confirm transferring the specific files you have selected.
You can also click the "Edit" icon to renagivate a new location to save files.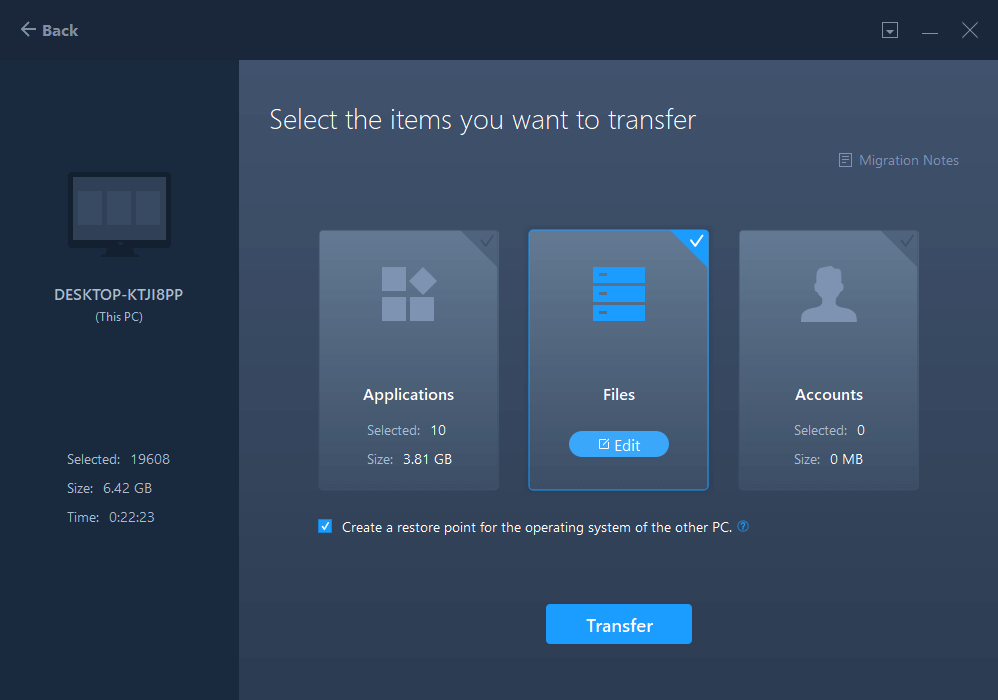 2. Wait for the process finishes. PCTrans will transfer files at a fast speed. It won't take too long.