Have you just bought a brand new Windows 11 computer? Then, you must be dealing with a very pressing matter — "How do I transfer everything from my old computer to my new computer, Windows 11?" 
Well, you aren't the only one with this question. Today, every person who has moved to Windows 11 is wondering how to transfer data from an old computer to the new one. 
Since you have a large amount of personal files, system settings, and applications stored on your old computer, cloud or external storage is going to cost you a lot. So, that's out of the question. Then, what's the solution?
Don't worry because there's an easy solution — simply get data transfer software. Yes, automatic data transfer software can quickly and securely migrate everything from your old computer to a new one. Today, you can even find various awesome data transfer software for Windows to smoothly move your data. 
And, for your ease, a powerful and free data transfer software is disclosed ahead in detail. So, let's dig in. 
Free and Powerful Data Transfer Software — EaseUS Todo PCTrans
Many users think that the Windows default transfer tool — Windows Easy Transfer is the best tool to move data to new Windows 11. Indeed, Windows Easy Transfer is a great tool to transfer files in Windows 7 and Windows 8. 
But for Windows 10, this tool is obsolete. Therefore, to transfer everything from your old Windows 10 computer to the new Windows 11, you need a tool that can work with all Windows versions and has the capacity to transfer all data types. 
And, that tool is EaseUS Todo PCTrans Free. It is a 100% reliable and professional Windows data transfer software. This software lets you seamlessly migrate data from old Windows versions to the new Windows 11. 
EaseUS Todo PCTrans can offer you many amazing data transfer features, such as:
Supports all Windows OS, including Windows 10, 8.1, 8, 7, XP, Vista, and even older versions. 
You can transfer data to a new Windows 11 PC using a network or backup. 
100% secure software that can transfer your files and user account settings without leaking or losing your private information in the way. 
Offers three modes to transfer data — PC to PC, Transfer Locally and Image Files. 
The software can restore files and applications from an unbootable dead computer while migrating data from your old hard drive to the new computer. 
No intensive technical knowledge is required to use EaseUS Todo PCTrans. 
If you have a great experience with EaseUS Todo PCTrans free, you can expand its features even more by updating to Professional and Technician versions for only $49.95 and $399, respectively.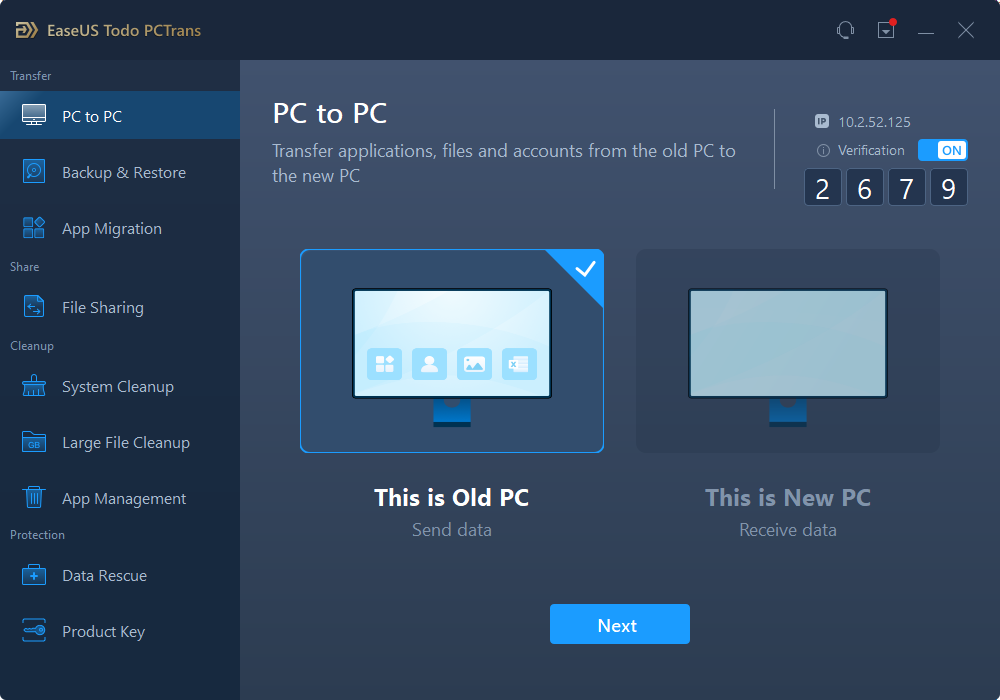 Excited? So, let's move ahead and see how you can transfer everything from an old computer to the new Windows 11 using EaseUS Todo PCTrans. 
How to Transfer Applications from My Old Computer to My New Computer Windows 11 
You must have numerous applications downloaded on your Windows 10 with tons of data. So, reinstalling each application on your Windows 11 will consume your network data and time unnecessarily. Plus, your data present in the apps will also get lost in the way. 
Luckily, EaseUS Todo PCTrans offers a simple App Migration option to transfer all your applications from your old computer to the new Windows 11. Just select the apps you want to transfer, and within a few minutes, the process will be done. 
Todo PCTrans almost supports all the leading applications such as Apple applications, Google Chrome, Zoom, QuickBooks, and especially the entire Microsoft Office suite. 
Step 1. Launch EaseUS Todo PCTrans on your source and target computers, connect both PCs via the internet.
1. At the "PC to PC" section, click "PC to PC" to continue.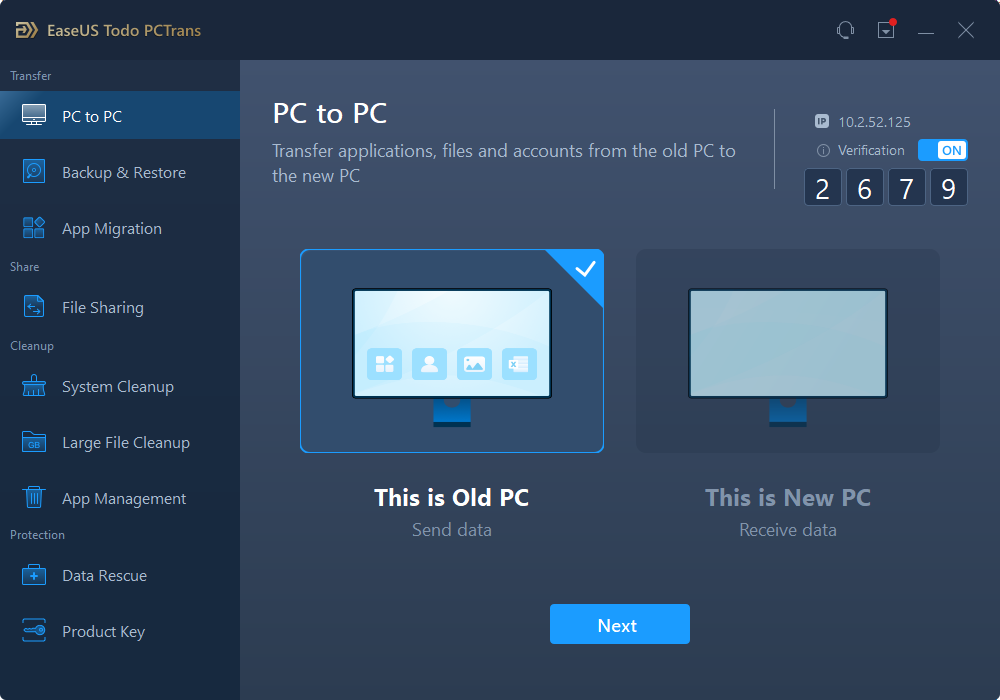 2. Select your target computer via its device name, then enter its account password or verification code and select the transfer direction. Then click "Connect" to continue.
You can check the verification code on the right top of "PC to PC" mainscreen on the target computer.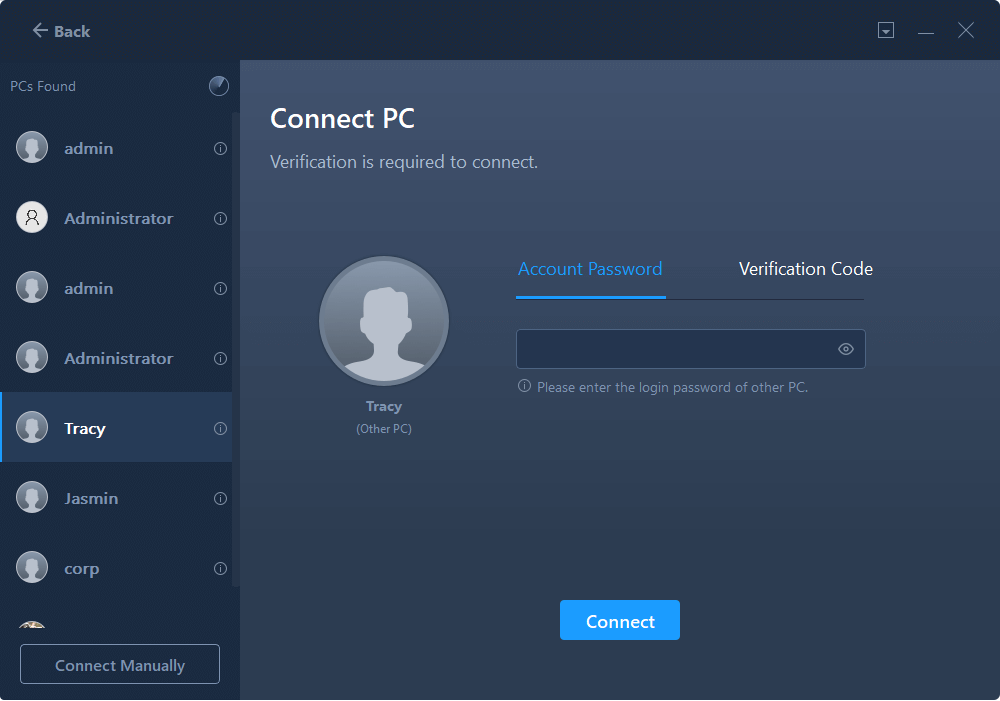 Step 2. Select the categories Applications, Files, and Accounts to transfer via the internet.
If you want to transfer data selectively, click "Edit" under each category, and choose the specific items.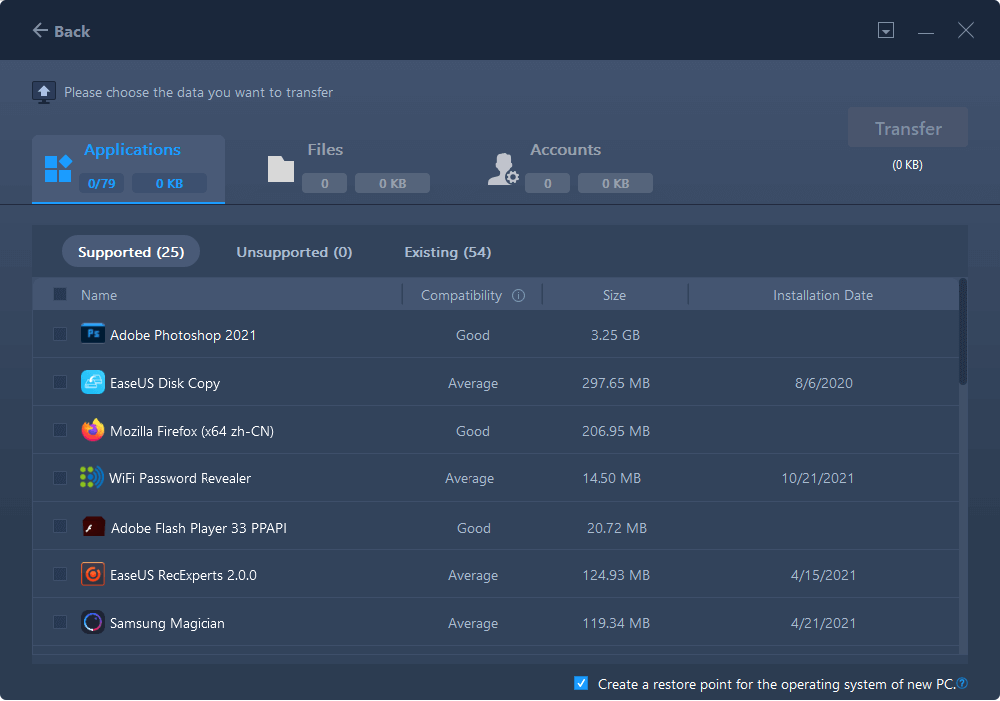 Step 3. Click "Transfer" to start transferring your apps/files/accounts from one computer to another computer via the Internet.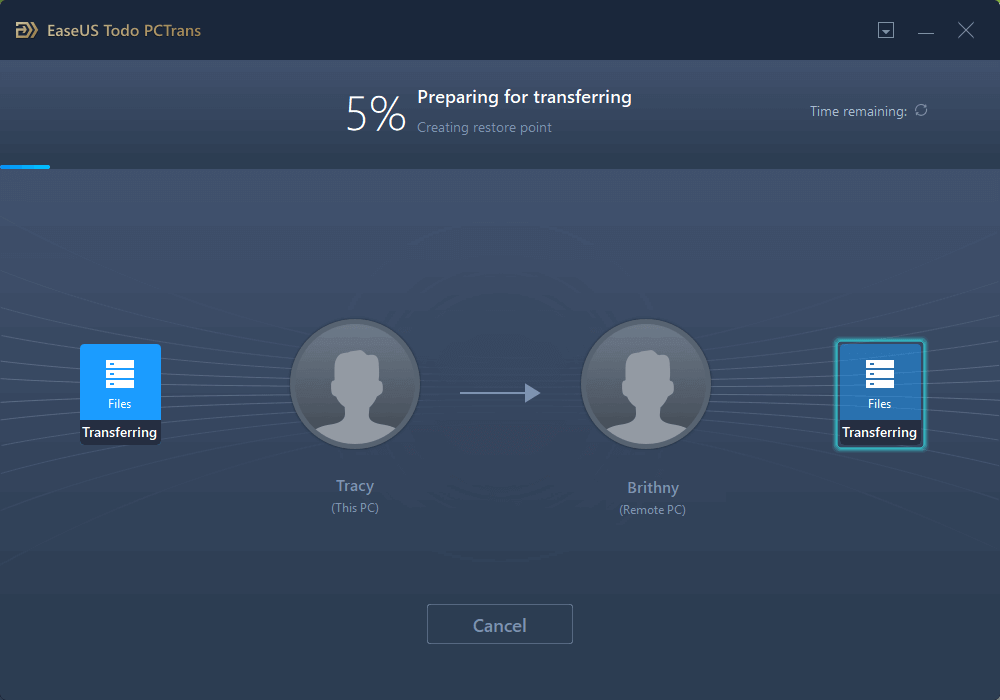 How to Transfer Data from my Old Computer to My New Computer Windows 11 
One of the best things about Todo PCTrans is its safe and reliable tool. This EaseUS legacy software promises to not leak or lose your private data while transferring files from one computer to another. Therefore, moving your personal data files and user account settings is 100% secure with the tool.  
You can safely transfer your personal data from one old computer to a new one using a secure network connection.
Read also:
Additionally, you can create a backup of your entire data if your Windows 11 crashes or gets stolen. This way, you can anytime restore your data from Todo PCTrans backup. 
Easy Way to Transfer Everything to New Windows 11 
So, readers, having data transfer software can make the shift to Windows 11 smooth. No need to worry about data being lost or getting expensive cloud space anymore. Simply get the robust data transfer tool and enjoy your Windows 11 device. 
Here Todo PCTrans is the right Windows data transfer software because it's safe, reliable, and free. Plus, the software has a simple user interface, which is great for beginners. 
Now, the ball is in your courts, Microsoft users. Just get the right tool and become a proud user of Windows 11.
About the Author

Roxanne is one of the main contributors to EaseUS and has created multiple posts on digital devices like PCs, Mobile phones, tablets, Mac, etc. She loves to share ideas with people of the same interest.
Reviews and Awards
EaseUS Todo PCTrans Free is a useful and and reliable software solution created to serve in computer migration operations, be it from one machine to another or from an earlier version of your OS to a newer one.

 Read More

EaseUS Todo PCTrans is by the folks at EaseUS who make incredible tools that let you manage your backups and recover your dead hard disks. While it is not an official tool, EaseUS has a reputation for being very good with their software and code.

Read More

It offers the ability to move your entire user account from your old computer, meaning everything is quickly migrated. You still get to keep your Windows installation (and the relevant drivers for your new PC), but you also get all your apps, settings, preferences, images, documents and other important data.

 Read More