"Hey crackers, do you have EaseUS Todo PCTrans 10.0 with crack version? My friend told me that EaseUS Windows easy transfer tool is the best, and the latest 10.0 version was recently released. Please, where can I get EaseUS Todo PCTrans 10.0 full crack serial keygen that is virus-free?"
Are you one of those who request a serial key, free license code of EaseUS Todo PCTrans 10.0? So sad to hear that more and more people are attempting to use warez, they lay too much trust on the so-called "free, secure, green, virus-free" label putting on software with crack. It'll never be a safe choice. You're highly suggested to listen to what people using EaseUS Todo PCTrans 8.6 full version crack, the earlier version, had suffered.
EaseUS Todo PCTrans Crack or Official EaseUS Todo PCTrans Free License Code
As you've read the dangers of using EaseUS Todo PCTrans crack with serial key, we don't think it's a good idea to take the risks any more. EaesUS Todo PCTrans is an easy-to-use data migration tool and enables users to transfer OS, programs, files, settings from one computer to anther. Aside from the purpose of data migration, you got to know in what exact scenarios you can use the software. Following are the key features of EaseUS Todo PCTrans 10.0 version.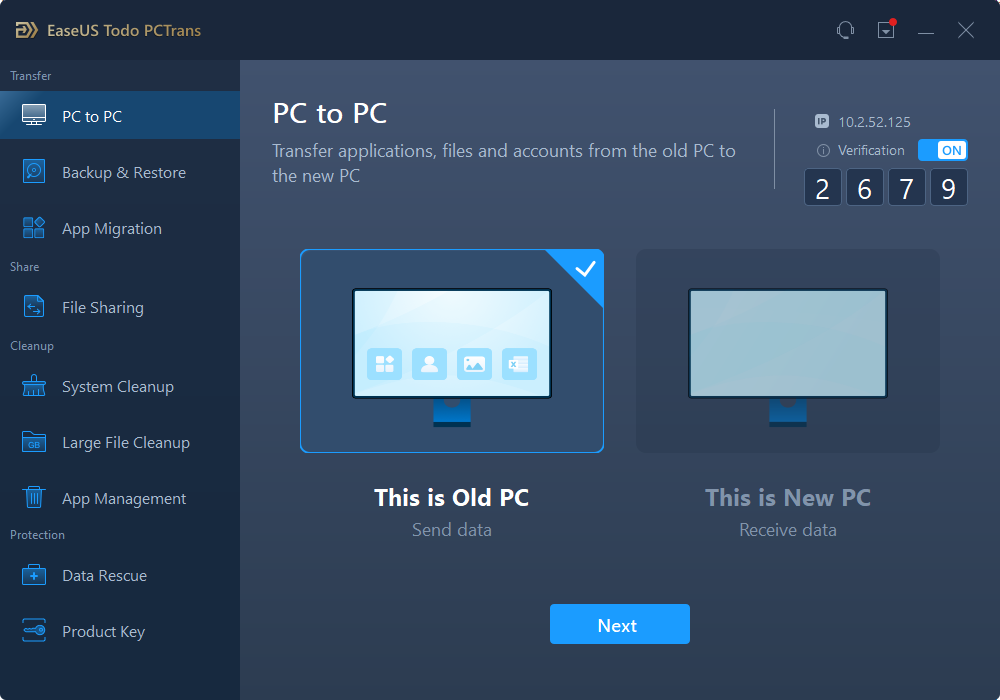 Fully support Windows Vista/XP/7/8/8.1/10 & Windows Server 2003/2008/2012;
Transfer selected data, applications between computers running both EaseUS Todo PCTrans with network connection or within one computer by creating/restoring an image file;
Be able to transfer data from the previous OS to new OS after Windows in-place upgrade. For example, transfer Windows 7 to Windows 10;
Cover more popular programs like Steam games and support transfer between hard drive partitions. For example, transfer programs from C drive to D drive;
Backup and restore Windows operating system state point, files, programs, hard drives, partitions, etc.
Unlimited usage within one company.
Moving data from one computer to another or from one hard drive to another is both a time and energy consuming job, but with its help, the process becomes much easier, faster, most of all, more convenient and efficient. We don't assume how EaseUS Todo PCTrans 10.0 crack will take your job, but the official copy will so guarantee every user with a satisfied Windows easy transfer. So, people come to this page seeking EaseUS Todo PCTrans with crack free license code are now suggested to try the free version of the copyrighted piece.
EaseUS Todo PCTrans 10.0 Free
The free version allows for transferring unlimited data and 2 applications to the new PC or OS. If you're one of the users who need to transfer more data files than applications, EaseUS Todo PCTrans 10.0 Free can be the best choice.