Solution: How to Securely Wipe Free Space on SSD
Reasons Why You Want to Wipe SSD
Do you know that all your deleted files may still exist on the free space on your SSD? Yes, the deleted files do exist, and someone else can easily restore all the files you have previously deleted. In such a case, you must always be in safe hands, and you would better wipe the free space so that your entire deleted data cannot be recovered.
Additionally, if we talk about the possible reasons behind "Why wipe free space SSD," then we are here with an answer!
Prepare the SSD for another user
Resell the SSD
Clean up SSD for other use or purpose
Remove Malware or Virus on the device
Is it Safe or Good to Wipe Free Space?
Whenever it comes to wiping free space on SDD, the first question that strikes users' minds is- "Is it safe to wipe free space SSD"? Well, if you ask us, then it's absolutely safe to wipe the free space on SSD until and unless you don't want to recover any of the deleted data stored within!
By performing wipe-free space SSD, you can prevent third parties or other users from accessing your private information or data. But one vital thing to note here is that you don't need to wipe the free disk space continuously; otherwise, it will only increase the wear and tear of the SSD and will reduce its lifespan.
As you have now read that wiping free space on SSD is not at all harmful, so let's have a closer look at how wiping free space on SSD works.
How to Securely Wipe Free Space on SSD?
If you are looking out for an effective solution on "How to wipe free space SSD?" then this section has got you covered!
Wiping free space on SSD seems to be a tricky task for most users, but in reality, it's not as tough as it sounds! Yes, wiping the free space on SSD is a quick and hassle-free process if done by using the right tools in hand!
Now, if we talk about the process to wipe free space SSD, then there are two possible solutions that entirely depend upon whether the TRIM function is enabled or disabled. In order to know how to check the status of the TRIM function, the below-mentioned steps will help you out!
Bonus Tip: How to Check If TRIM Function is enabled or disabled?
Though Windows 7 and above are set to enable the TRIM function on SSDs automatically but if you want to double-check, then you can easily do it by following the steps below:
Step 1: Go to "Start" menu on your PC and search for "Command Prompt."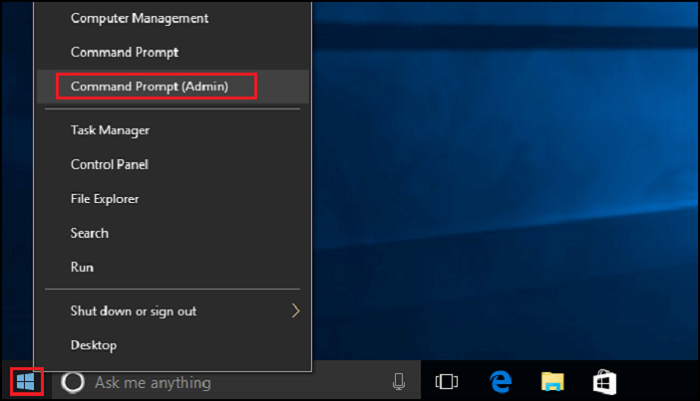 Step 2: Right-click on the "Command Prompt" shortcut and chose the "Run as Administrator" option.
Step 3: Now, run the fsutil behavior query disabledeletenotify command in the "Command Prompt" window.

Here, you will see two results! If you see disabledeletenotify = 0, then it means that the TRIM function is enabled, and if you see disabledeletenotify = 1, then it means that the TRIM function is disabled.
As you have learned "how to check the status of TRIM function," it's now time for you to know-how solutions under each of these situations work!
Solution 1: If TRIM Function is Enabled
If the TRIM function is automatically enabled, then the SSD will wipe free space automatically. Actually, when TRIM is enabled, Windows sends an instruction to the SSD every time you delete a file. Therefore, the SSD can then erase all the contents related to that file automatically. This thing helps in maintaining the speedy performance of your SSD.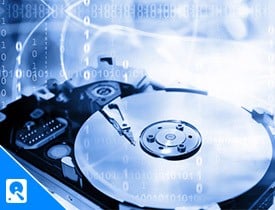 Solution 2: If TRIM Function is Disabled
In contrast, if the TRIM function is disabled, then you have to wipe free space SSD manually! For doing this, you can use an excellent third-party partition manager tool, i.e., EaseUS Partition Master, that work wonders when it comes to excellently managing the disks on your PC. With this tool, you can perform various functions like merge partition, delete partition, migrate OS, adjust partition, optimize SSD with 4k alignment and many more things.
So, let us get an insight into how to wipe SSD-free space with EaseUS Partition Master Tool!
How to Wipe SSD When TRIM Is Disabled
EaseUS Partition Master is a powerful partition magic tool that fulfills a handful of your disk-related needs. With such amazing software installed on your PC, you can wipe free space SSD in just a couple of minutes. With this tool in hand, you can surely erase the data on SSD permanently and make the data unrecoverable. With that given, EaseUS Partition Master is always a great choice when you wish to sanitize your SSD and recover its performance.
To know more about how EaseUS Partition Master works, have a look below! Here's a step-by-step guide on how to wipe free space SSD with EaseUs Partition Master Tool!
We've set two options for you to wipe data. Choose the one you need.
Option 1.  Wipe Partition
Right-click the partition you want to erase data from, and choose "Wipe Data".
In the new window, set the time for which you want to wipe your partition, then click "OK".
Click the "Execute Operation" button in the top-right corner, check the changes, then click "Apply".
Option 2. Wipe Disk
Select the HDD/SSD. And right-click to choose "Wipe Data".
Set the number of times to wipe data. (You can set to 10 at most.) Then Click "OK".
Check the message. Then click "OK".
Click "Execute the operation" and then click "Apply".
This is all that you need to do to wipe free space SSD with EaseUS Partition Master Tool. The time that it will take to wipe out SSD depends upon the capacity of your SSD, but due to the additional overwriting process, it will take a bit longer than simply deleting the files.
Have You Wiped Out Your SSD Yet?
It was this simple and quick to wipe free space SSD! Wiping the free space on SSD can safely remove all the data on your SSD that could previously be recoverable even after deleting the data. Given that, it is always recommended to wipe free space on your SSD whenever you resell it to any other use or make use of your SSD for any other purpose.
Apart from all this, EaseUS Partition Master Tool will definitely prove to be a helping hand when it comes to wiping the free space in a hassle-free manner. With this tool, you will not only be able to wipe free space SSD in few clicks, but it'll also allow you to backup the whole disk before the cleanup!
Updated by Tracy King 
Tracy joined in EaseUS in 2013 and has been working with EaseUS content team for over 7 years. Being enthusiastic in computing and technology, she writes tech how-to articles and share technical solutions about Windows & Mac data recovery, file/system backup and recovery, partition management and iOS/Android data recovery.

Author Jean has been writing tech articles since she was graduated from university. She has been part of the EaseUS team for over 5 years. Her special focuses are data recovery, disk partitioning, data space optimization, data backup and Mac OS. By the way, she's an aviation fan!
I love that the changes you make with EaseUS Partition Master Free aren't immediately applied to the disks. It makes it way easier to play out what will happen after you've made all the changes. I also think the overall look and feel of EaseUS Partition Master Free makes whatever you're doing with your computer's partitions easy.

 Read More

Partition Master Free can Resize, Move, Merge, Migrate, and Copy disks or partitions; convert to local, change label, defragment, check and explore partition; and much more. A premium upgrade adds free tech support and the ability to resize dynamic volumes.

 Read More

It won't hot image your drives or align them, but since it's coupled with a partition manager, it allows you do perform many tasks at once, instead of just cloning drives. You can move partitions around, resize them, defragment, and more, along with the other tools you'd expect from a cloning tool.

 Read More
About EaseUS Partition Master
All-round disk & partition management software for personal and commercial use. Let it manage your storage drive: resize, format, delete, clone, convert, etc.
Video Tutorial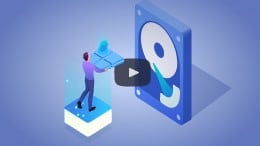 How to Partititon a Hard Drive on Windows 10/8/7
Was This Page Helpful
How Can We Help You
Find answers to common questions below.