
About the Author
Hot Topics in 2022
Two Easy Ways to Wipe Data from Hard Drive in Windows 11/10
When Do You Want to Wipe A Hard Drive?
There are many situations when people need to completely erase things from their computers and hard drives. When you think of wiping a hard drive, you probably think of criminals trying to hide data from the police, but that is not the only reason. Many other cases like when you want to sell your computer or laptop, receive a new computer from work, or just plain have no need for your old files.
It is also common for companies to send out spyware, worms, and trojans without your knowledge. These types of attacks often go unnoticed until it is too late. In such cases, our only option is to wipe the hard drive which gives us a fresh start.
| Workable Solutions | Step-by-step Troubleshooting |
| --- | --- |
| Wipe vs. Erase vs. Shred vs. Format vs. Delete | Wipe/ Erase: Everything will be erased and data cannot be recovered...Full steps |
| Fix 1. Wipe Hard Drive Data Using Professional Data Wipe Program | Option 1: Wipe Partition: Right-click the partition you want to erase data from, and choose "Wipe Data"...Full steps |
| Fix 2. Wipe Hard Drive Data By Resetting Windows PC  | STEP 1.  Open the Start menu and click the "Settings" on your Windows PC...Full steps |
Make Your Decision: Wipe vs. Erase vs. Shred vs. Format vs. Delete
Before start, do you really want to wipe a hard drive data clean, permanently, without recovery? Wiping is a commonly used word that refers to four different methods of removing data from storage devices. To wipe, shred, delete or erase a file is not the same thing at all. This is often confusing for newbies and even some experts, so I will clear this up in this post.
Wipe/ Erase: Everything will be erased and data cannot be recovered
Wipe allows you to remove all traces of data from a hard drive. This completely erases sensitive information that needs to be kept private. Whether you are looking to delete cookies, clear internet history, or resetting a computer back to factory settings, wiping a hard drive will allow you to do so safely and efficiently. In other words, there's no going back once you wipe/erase. When you erase a hard drive all information on that drive is permanently deleted.
Wipe data from a hard drive removes all traces of files so that no one can recover them. This is different from simply deleting the file. In today's digital world, deleted files are easily retrieved and sometimes, they might not even appear to be deleted. Wiping hard drive data is the only method for making sure that your confidential information or any other type of important file is completely destroyed from your hard drive.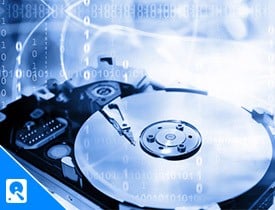 Shred: Handy for erasing individual files
If you have sensitive information in files or on a hard drive, it needs to be shredded. Regardless of what you call it, shredding hard drives involves creating a unique pattern of 1's and 0's that makes the data unreadable to anyone trying to recover it with current technology. Do not attempt to destroy your data with hammer blows or bleach solutions. Using this process, we can ensure that sensitive information is deleted forever and protected against unauthorized access.
Delete/format: Hard to find but easy to restore
While a hard drive can only store data, delete/formatting a drive removes the physical space for that data. The information still exists on the hard drive, but it's hidden from the computer and cannot be accessed. However, some data recovery programs can retrieve deleted files if they have not been overwritten by new data.
A hard drive format deletes all data and reinitializes the drive, making it ready for use. Compare with deleting, which only removes selected files from a hard drive. The process of formatting can be done from within most operating systems or Command Prompt in windows. 
When you delete a file, you don't erase it. Instead, the computer automatically marks the space where the file was once located as available for use. The operating system will continue to transparently manage this space until it is full or the file has been permanently removed from the system. The deleted file isn't actually gone—it's just not visible to you in Windows Explorer. A data recovery software can recover deleted files if necessary.
Get Ready with Two Data Wipe Methods:
There are mainly two ways to wipe data from your computer or laptop:
Using a third-party data wipe software - EaseUS Partition Master
Or, by resetting Windows PC and using the built-in Disk Cleanup tool to wipe all the data from the system.
The first solution allows you to securely wipe all the data on your computer, so no one can restore data again. This is the best way to completely erase sensitive information from a computer's hard drive. 
Wiping a hard drive is not an easy task. However, it can be done with the proper guidance and tools. For instance, you can use a data wipe program like EaseUS Partition Master to wipe a computer's hard drive. Or, you can employ the hidden power of the Windows operating system in wiping a drive.
Note: Be aware that erasing your hard drive will destroy all data stored on it, so make sure you've made a backup before you start. 
How to Wipe Hard Drive Data Using Professional Data Wipe Program
EaseUS Partition Master is a multiple-use partition tool with a powerful data erase function. This program can help you get rid of all your disk data permanently by setting the number of times to wipe the hard disk. If you set the number of times to wipe the partition to 10 then it will be impossible for any software to recover the data from that drive. This powerful feature also makes this tool one of the best choices for wiping out sensitive data from disks such as government databases, personal files, and so on. With its easy-to-use graphical user interface, it is possible to carry out various wipe operations, including volume wiping, folder wiping, file destruction, and more.
We've set two options for you to wipe data. Choose the one you need.
Option 1.  Wipe Partition
Right-click the partition you want to erase data from, and choose "Wipe".
In the new window, set the time for which you want to wipe your partition, then click "OK".
Click the "Execute 1 Task(s)" button in the lower right corner, check the changes, then click "Apply".
Option 2. Wipe Disk
Select the HDD/SSD. And right-click to choose "Wipe Disk".
Set the number of times to wipe data. (You can set to 10 at most.) Then Click "OK".
Click "Execute 1 Task(s)" and then click "Apply".
You can use this software to reset your computer to its original factory settings by disk wiping. Besides, you can also create a new partition table on your hard drive or wipe out the partition entirely if there is no need for it. This program is made to assist users in managing their hard drives and disks.
The program supports wiping the hard disk, split large disks into smaller ones, and repartition the hard drive to expand existing partitions. The EaseUS Partition Master "Migrate OS to SSD/HDD" feature can help you transfer all data on the system and boot partitions (including OS and applications) to new SSD or HDD without reinstalling Windows OS and apps. This makes OS migration significantly easier after hard drive wiping.
How to Wipe Hard Drive Data By Resetting Windows PC 
Wiping a hard drive may seem like an unnecessary step, but it is something you should consider before giving away, selling, or recycling an old PC. Having your personal and private information stored on a vulnerable computer can be embarrassing as many risks are associated with leaving the data unsecured. A secure wipe of the hard drive ensures there's nothing to retrieve once the computer is disposed of. 
To Completely wipe computer by resetting Windows PC:
STEP 1.  Open the Start menu and click the "Settings" on your Windows PC.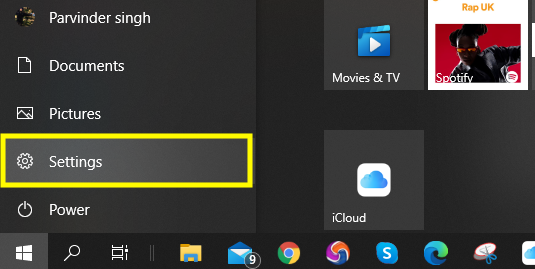 STEP 2.   Now from the Settings menu, Select "Update and recovery".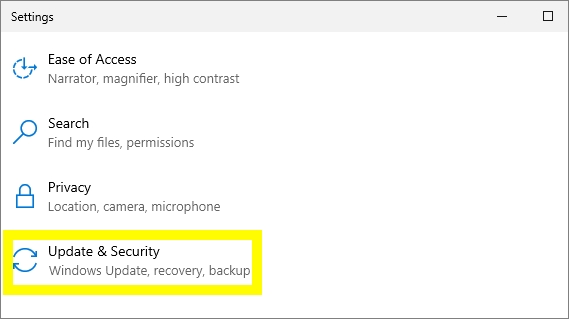 STEP 3.  In the left hand Windows pane, click on "Recovery."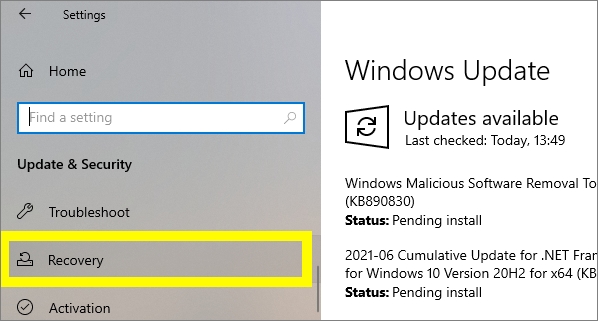 STEP 4.  Under the "Reset this PC " option, Click on the "Get Started" button.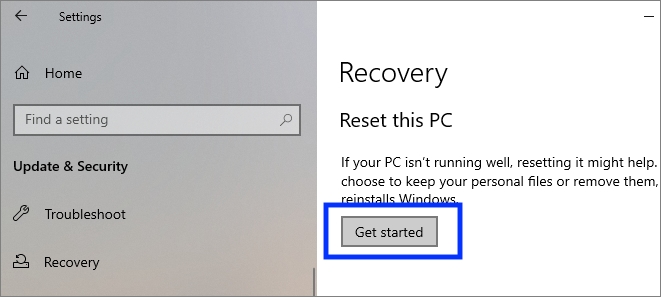 STEP 5.  A new window will appear, Click on "Remove everything."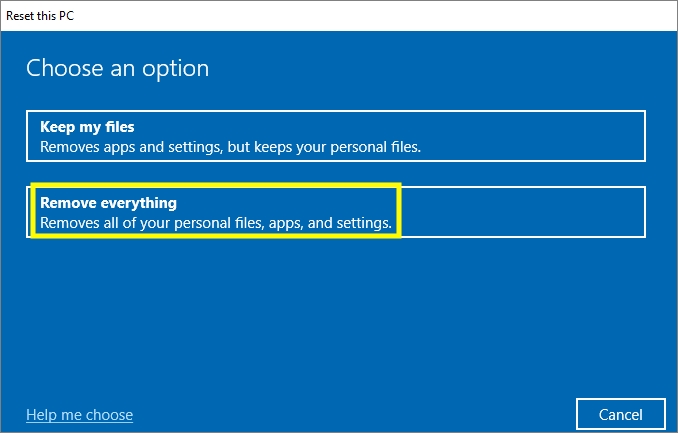 STEP 6.  In the next step, Choose Local reinstall for faster installation.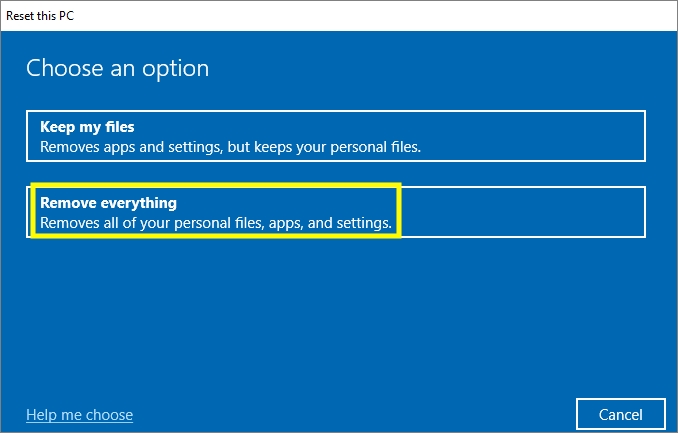 STEP 7.  Click Next to start the resetting Windows.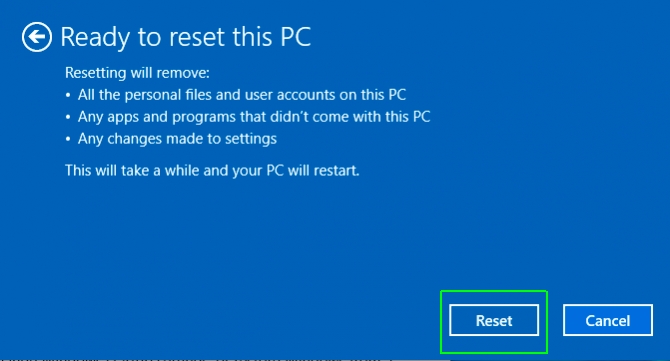 Conclusion
The best program, in my opinion, is the one that gives you the most control over how and when you want your data erased. When it comes to secure deletion of data from a computer or laptop, there's no such thing as a standard process. The method depends on several factors: What kind of device you're wiping? Do you have a backup of your data? and other factors. Wiping data with a piece of software can ensure that you have control over which data gets erased (and which doesn't) without doing any manual deletion.  
EaseUS partition tool is an exceptional tool if you want to wipe data from a computer/laptop's hard drive. Data wiping from a computer/laptop is an imperative process for many reasons like security, removal of important information, and unused files. EaseUS partition software helps you to carry out the process in an effortless manner. You can use the software to create as many partitions as possible on your computer or laptop hard drive after erasing the hard drive. The software makes it very easy for users to create, delete or resize drives easily. When talking about EaseUS Partition Master, you must note that: there are not many other tools that can erase hard drive data as reliably as this one.
About the Author
Updated by Tracy King 
Tracy joined in EaseUS in 2013 and has been working with EaseUS content team for over 7 years. Being enthusiastic in computing and technology, she writes tech how-to articles and share technical solutions about Windows & Mac data recovery, file/system backup and recovery, partition management and iOS/Android data recovery.

Author Jean has been writing tech articles since she was graduated from university. She has been part of the EaseUS team for over 5 years. Her special focuses are data recovery, disk partitioning, data space optimization, data backup and Mac OS. By the way, she's an aviation fan!
Product Reviews
I love that the changes you make with EaseUS Partition Master Free aren't immediately applied to the disks. It makes it way easier to play out what will happen after you've made all the changes. I also think the overall look and feel of EaseUS Partition Master Free makes whatever you're doing with your computer's partitions easy.

 Read More

Partition Master Free can Resize, Move, Merge, Migrate, and Copy disks or partitions; convert to local, change label, defragment, check and explore partition; and much more. A premium upgrade adds free tech support and the ability to resize dynamic volumes.

 Read More

It won't hot image your drives or align them, but since it's coupled with a partition manager, it allows you do perform many tasks at once, instead of just cloning drives. You can move partitions around, resize them, defragment, and more, along with the other tools you'd expect from a cloning tool.

 Read More