How can I completely wipe an SSD drive to remove the virus?
What is the best way to totally wipe an SSD in Windows 10? About two weeks ago, I uninstalled Windows 7 and do a clean install of Windows 10 on my SSD drive. But now the device seems to be infected by an unknown virus or malware because I used it before I had all the virus and security settings installed. What's worse, I failed to get rid of it after many attempts. So I want to do a clean erase of my SSD drive and reinstalled Windows 10. It is the easiest and most efficient way that I can image to remove the virus. Can you tell me how to do the task securely without destroying my SSD drive?
What is the best software to wipe or erase SSD drive in Windows 10?
People might want to wipe or erase an SSD drive for various reasons. At first, erasing an SSD (solid-state drive) can sanitizes the drive. So you can make sure that the virus or malware will no longer hide somewhere. And second, wiping an SSD helps to recover lost performance on systems with inefficient garbage collection.
But unlike a traditional hard drive disk, there is not so many software that support to wipe SSD drive. It makes the job a little bit difficult for average users. Here to save your time and efforts, we recommend you to try EaseUS partition software, a secure erase utilities that do work with SSD drives. The program was developed by EaseUS software for hard disk partition management in Windows. With it, you can securely and completely wipe your SSD in Windows 10 to erase all the content including personal data, virus or malware.
Simple steps to wipe or erase SSD drive in Windows 10
Step 1. Launch EaseUS partition software. Select the hard disk or SSD which you want to wipe, right click and choose "Wipe data".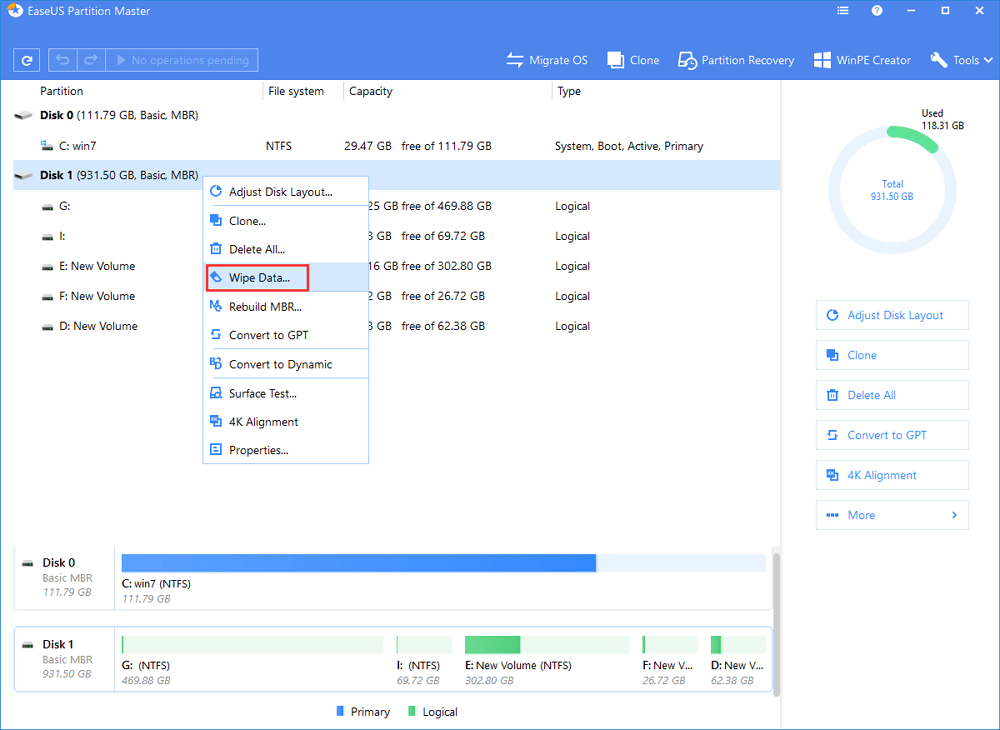 Step 2. Set the number of times to wipe the hard disk or SSD (10 times at most) and click "OK". If the hard disk or SSD contains system partition, your system will fail to boot after wiping the disk.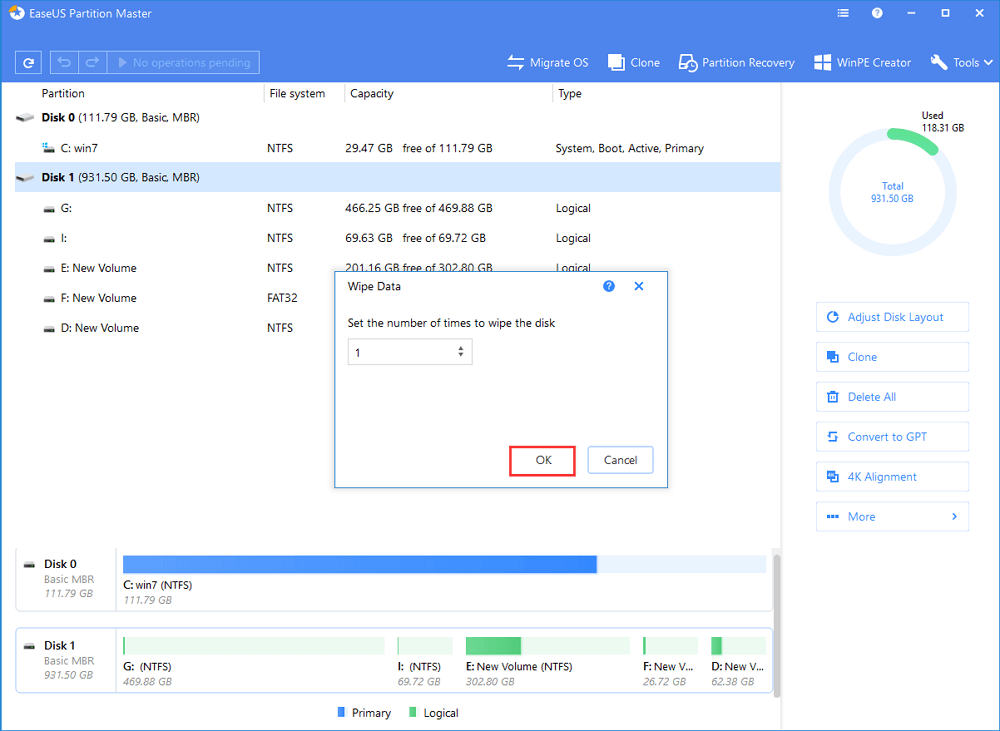 Step 3. A dialog box will pop up as "A computer restart after disk erase is recommended". Click "OK". You will see the wiped hard disk or SSD becomes unallocated space on the disk map.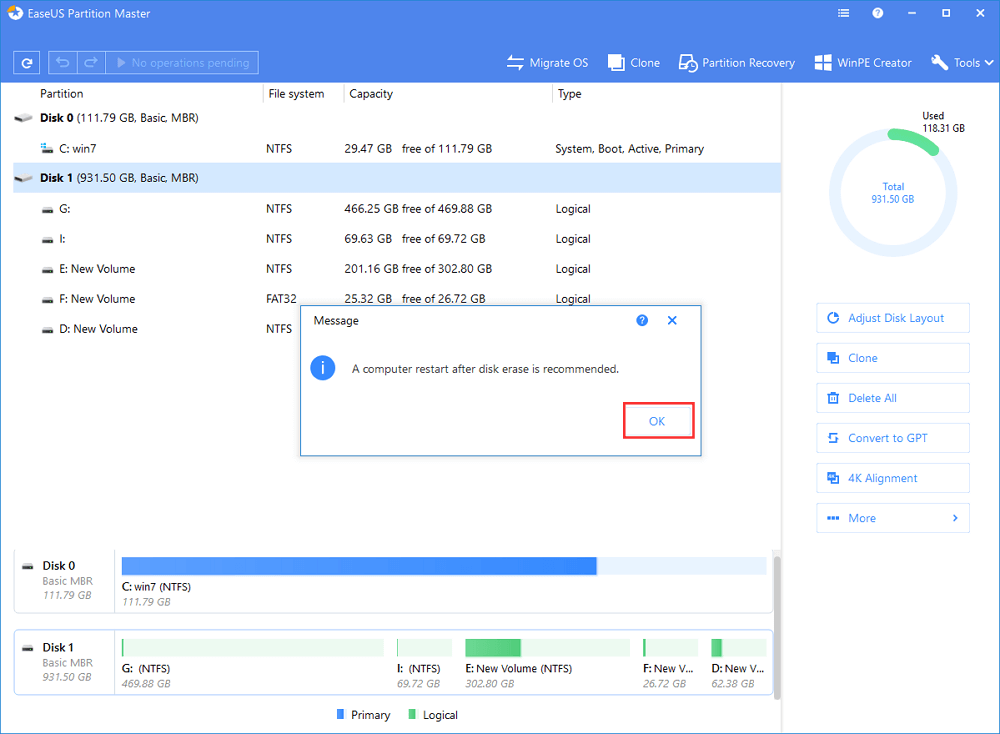 Step 4. Click "Apply" to apply all the changes.
Note: The wipe disk operations cannot be undone after applying the changes. Please be careful that once the operation is carried out by EaseUS partition software, the data will not be recovered by any data recovery software!