USB hard drive Partition Solution
As the price of USB hard drive is falling continuously and demand for more hard disk storage is growing, people now tend to buy a USB hard drive for convenience, while how to manage the USB hard drive becomes a big problem.
To optimize the performance of your USB hard drive, a third party application is needed. EaseUS Partition Master Free Edition, a freeware to manage partition, works as a powerful and magic partition software. With this partition freeware, you could enjoy a wonderful experience of managing your partition like a magic, such as Resizing, Copying, Merging, Creating, Deleting partitions and so on. Especially you can enjoy extending NTFS system partition without reboot and Dynamic Disk Copy.
Why do We Choose EaseUS Partition Master for USB hard drive Partition
This partition freeware works perfectly with all Windows OS. Moreover, with a user-friendly interface, you can partition your USB hard drive with very simple operations. So no matter you are a computer expert or not you can perform USB hard drive partition easily. The most shining point of this freeware is that your data is completely protected during the process of partitioning your USB hard drive.
Besides partition, the hard drive to better manage the space, EaseUS Partition Master - the unique free partition manager has Partition Recovery Wizard to recover deleted or lost partitions. Copying disk and Copying partition in this toolkit is useful if you want to copy or replace disks.
Partition USB Hard Disk with this Partition Freeware
To avoid accidental affairs, users can use Copy partition of this USB hard drive partition software to backup the data. This free partition management software even supports to you partition hard drive in Windows 10.
Below are the basic operations for USB hard drive partition by this freeware:
Step 1: Locate the drive/partition
Step 2: Resize the partition
You can either shrink the selected partition or extend it.
To shrink the partition, simply use your mouse to drag one of its ends into unallocated space. Expand the "Advanced Settings" list, where you can see the exact disk space for each partition. Once done, click "OK".
Fig. 1 Unallocated space before the drive.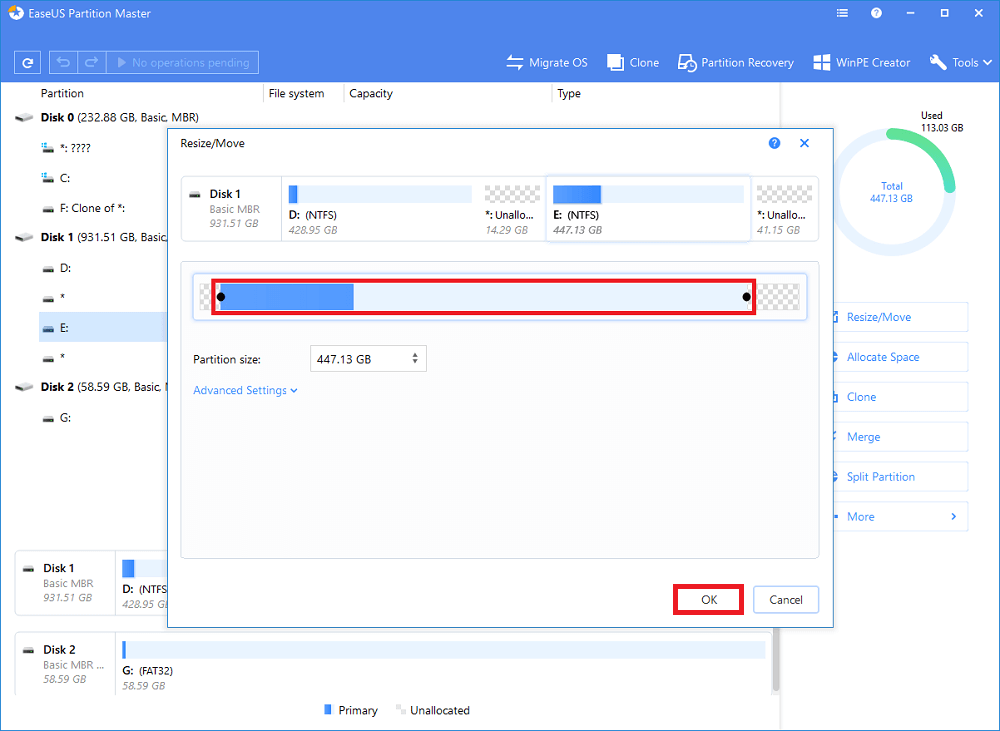 Fig. 2 Unallocated space after the drive.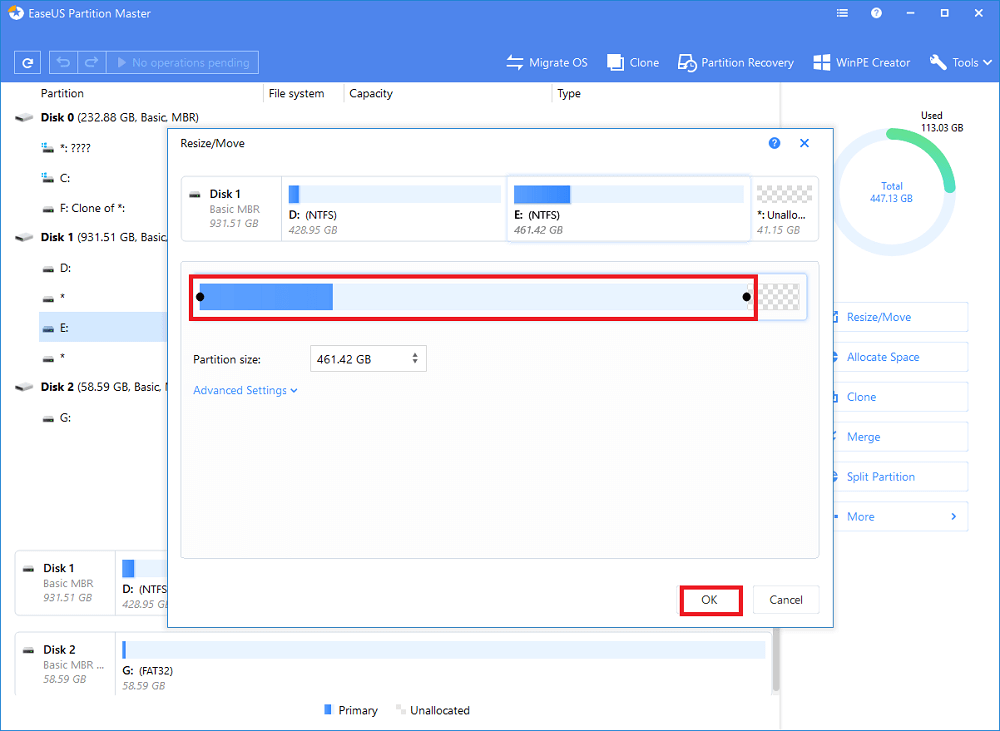 To extend the partition, make sure that there is unallocated space aside (if there isn't, follow the above steps to create some). In the same way, drag your mouse towards the unallocated space. Click "OK".
Fig. 3 Add unallocated space into the partition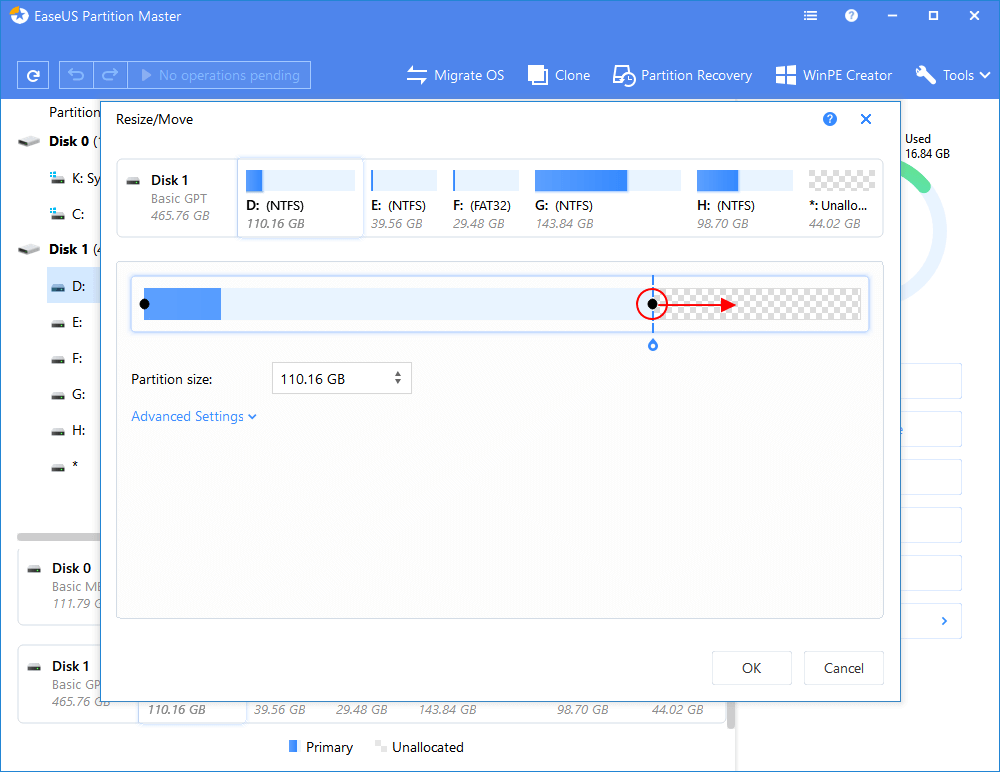 Step 3: Apply changes