How to Corrupt A Flash Drive on Purpose
Updated by
Daisy
on Aug 11, 2021
There are a plethora of tutorials on the Internet telling people how to fix a corrupted flash drive without losing data. But are you the one who is looking for solutions to destroy a flash drive? Sometimes, people have the need to dispose a flash drive they no longer use, and they don't want anyone to reuse the drive, or fetch the data in it. They want to know how to corrupt a flash drive on purpose.
***Do not attempt to ruin the flash drive that should have preserved your homework or any assigned task as a disguise.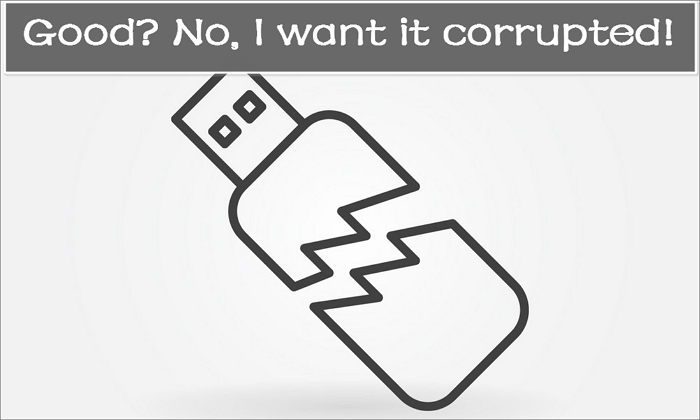 What Does It Mean: Corrupt?
The corrupt or corruption can happen to both the device and the data! Here, to corrupt a flash drive means to disable a flash drive by using labor force or third-party hard drive destruction software. No matter which method you took in the end, the goal is to make it "disappear". In other words, till now no Windows computers, Mac or other digital products like a PS game console or TV can recognize a flash drive any more. There are two types of corruption which you can and cannot see.
#1. Signs of your flash drive have visually damaged:
The flash drive components have been torn apart
The flash drive has been burnt out
The flash drive has been submerged in water for many hours or days
The surface and the exposed chip on the flash drive have large bad scratches
Electrical surges when the flash drive is attached to other hardware
#2. Other signs for you to determine a flash drive corruption beyond eyes:
Windows cannot detect, recognize or read/write data to the flash drive
Connect the flash drive to a device but not showing up, or double-click won't open it
Data files on the flash drive appear distorted or display errors when you open it
Use professional data recovery software to scan the flash drive but nothing can be found
What Can Corrupt A Flash Drive?
A hammer, a hand drill, water, microwave, or a freezer? Wait. Do you want the flash drive physically damaged or temporarily paralyzed? Do not use the wrong force if you still want to keep the flash drive in a good state. Otherwise, just smash it with a hammer, or submerge it in water for a permanent erosion. It's that simple and you won't let me to teach you how to use the force, right?
But note. Some people would suggest you put it in a microwave and heat it up. Don't do that, or else what you finally destroyed is not only the flash drive but also the microwave! It's not safe to burn a digital/metal thing in a electronic appliance.
According to what I've learned on many forums like Reddit and Quora, many people who search answers to how to corrupt a flash drive are not meant to physically damage it, but pretend it to be corrupted. Is it the same request sent by you?
For most users without many computer skills, when they cannot open a flash drive or cannot locate a flash drive once connected, they'll accept it as a corrupted drive. Though smart people can look for many troubleshooting guides and make efforts to fix it and make it reusable again.
How to Corrupt A Flash Drive Using CMD
Windows DiskPart command lines are helpful in resolving most of your computer's hard drives, partitions, volumes and virtual hard disks issue. It troubleshoots hardware and software problems, at the same time, helps you wipe a hardware device like it has never existed. By this way, your flash drive will display it as an inaccessible drive, and usually send errors in the following like it has severely corrupt issues.
If your ultimate goal is to pretend the flash drive to be corrupted and unusable at the moment, apply the following commands.
Step 1. Connect your flash drive to a computer. Press Windows + X keys and run Windows Command Prompt as admin.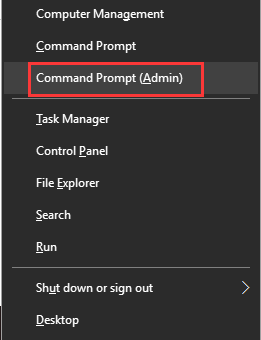 Step 2. Enter the command lines given in the box each by each. Press Enter after each command.
diskpart
list disk
select disk 1
clean
At the step of "select disk 1", replace the number 1 with the correct disk number of yours. You can determine which disk number is the flash drive according to the size (capacity).
How to Wipe Out A Flash Drive and Corrupt It
The CMD method can make your flash drive unable to open, so is the data. However, once some smart people fixed the flash drive, they'll know how to recover data from it, at least experts can do that. Is there any way to completely erase data and never let the flash drive appear again? You can only rely on some third-party HDD or SSD data wipe software at this time.
EaseUS Partition Master, a powerful partition magic, enables you to do a powerful cleaning with more than 10 times erase on the flash drive. By a strong and effective wipe cleaning, your flash drive will suddenly disappear from the computer and so will the data. There is no data recovery utility or an expert can recover data from a wiped flash drive until now.
Step 1. Connect the external devices to the PC. Then, right-click the external device, and choose Wipe Data.
Step 2. Set the number of times to wipe data. (You can set to 10 at most.) Then Click OK.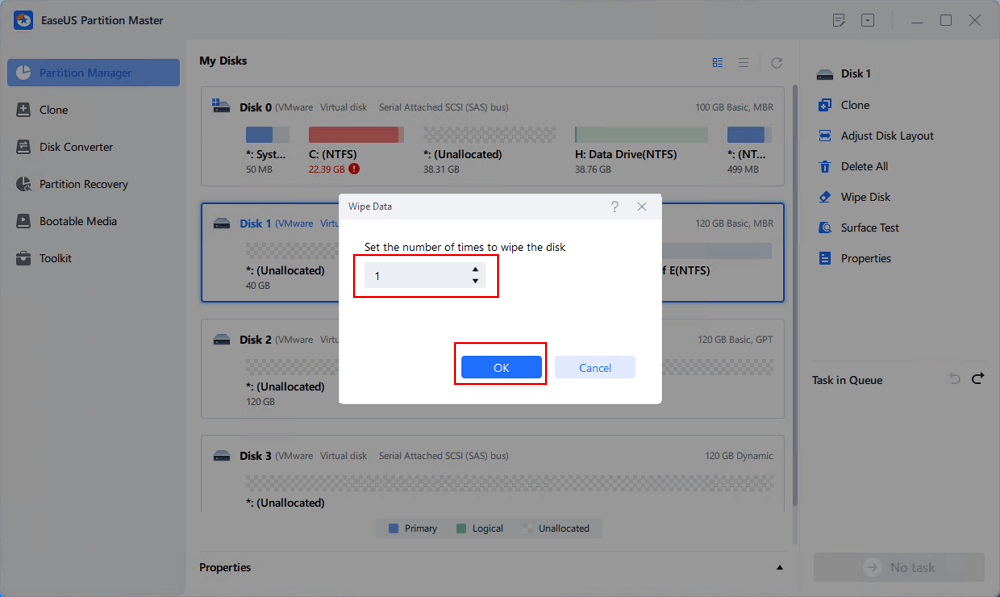 Step 3. Check the Restart message and click OK.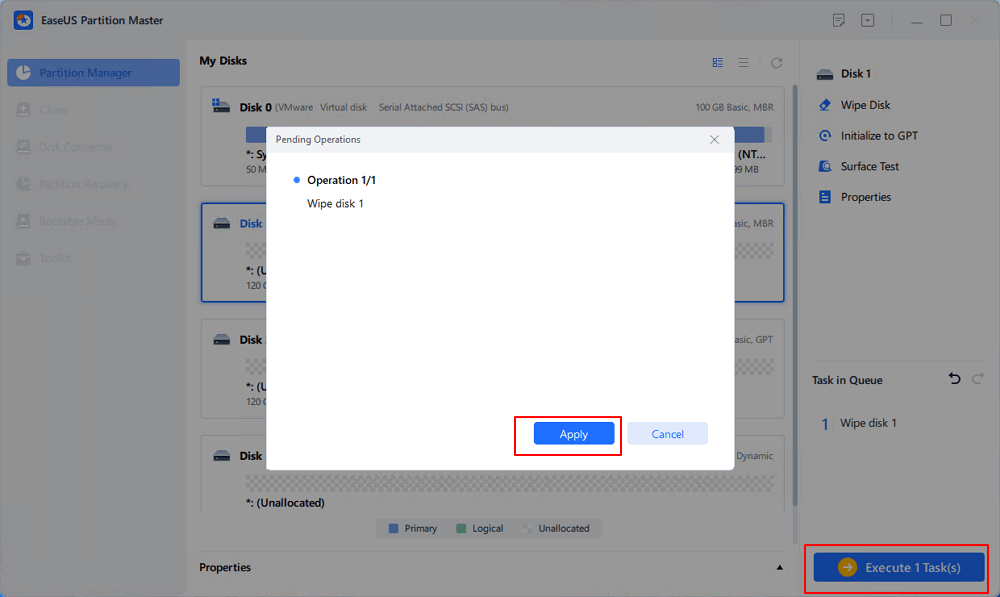 Step 4. Click Execute the operation and then click Apply.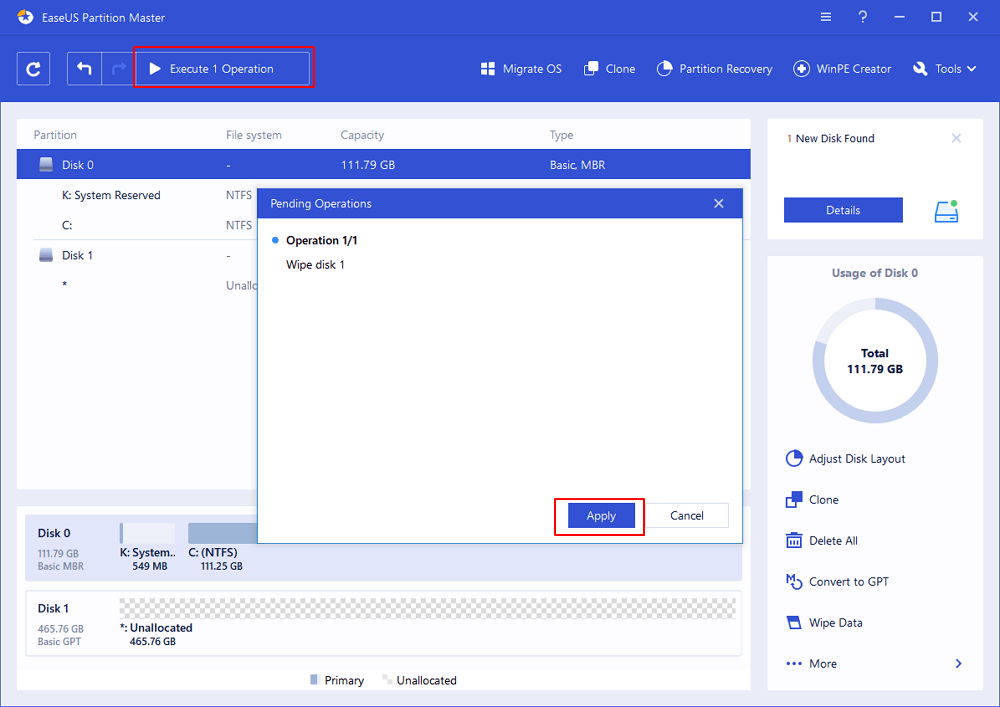 After wiping the flash drive with EaseUS Partition Master, you'll no longer see it showing up again in Windows Explorer once connected because it has turned into unallocated space. And, there is no way to restore data in it. 
Daisy is the Senior editor of the writing team for EaseUS. She has been working in EaseUS for over ten years, starting from a technical writer to a team leader of the content group. As a professional author for over 10 years, she writes a lot to help people overcome their tech troubles.

Author Jean has been writing tech articles since she was graduated from university. She has been part of the EaseUS team for over 5 years. Her special focuses are data recovery, disk partitioning, data space optimization, data backup and Mac OS. By the way, she's an aviation fan!
I love that the changes you make with EaseUS Partition Master Free aren't immediately applied to the disks. It makes it way easier to play out what will happen after you've made all the changes. I also think the overall look and feel of EaseUS Partition Master Free makes whatever you're doing with your computer's partitions easy.

 Read More

Partition Master Free can Resize, Move, Merge, Migrate, and Copy disks or partitions; convert to local, change label, defragment, check and explore partition; and much more. A premium upgrade adds free tech support and the ability to resize dynamic volumes.

 Read More

It won't hot image your drives or align them, but since it's coupled with a partition manager, it allows you do perform many tasks at once, instead of just cloning drives. You can move partitions around, resize them, defragment, and more, along with the other tools you'd expect from a cloning tool.

 Read More
About EaseUS Partition Master
All-round disk & partition management software for personal and commercial use. Let it manage your storage drive: resize, format, delete, clone, convert, etc.
Video Tutorial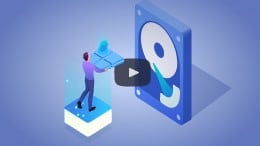 How to Partititon a Hard Drive on Windows 10/8/7
Was This Page Helpful
How Can We Help You
Find answers to common questions below.