[Simple & Easy] Wipe Your HDD/SSD Data Completely
Quick Navigation:
When you about to replace an HDD or an SSD, you can't simply delete the data on it or format the drive. Data deleted using these two methods is actually recoverable. It is because when you delete or format a hard drive, the data is not deleted immediately, instead, your computer just marks the space as rewritable. So if you apply data recovery software at this time, you can still recover all the deleted and formatted data.
The data is recoverable, which is definitely something you don't want to see when you decide to replace the old HDD or SSD. To protect your privacy, you need to wipe the data on your drive. In the next part, we will tell you how to wipe your SSD or HDD.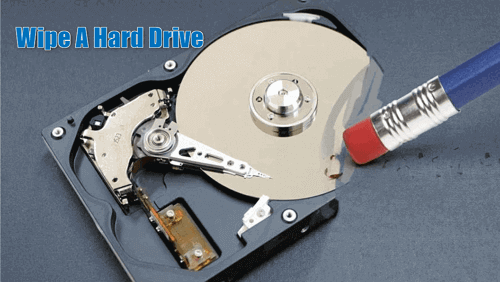 The Best HDD/SSD Data Wipe Software
The easiest method to secure erase your SSD/HDD is to apply third-party software. With this kind of software, you don't need to be an expert, only simple clicks can help you wipe data on the drive. 
One such tool is EaseUS Partition Master Free Version. It is designed for users to manage computer partitions easily and quickly. EaseUS Partition Master has entered the field of partition management for about 15 years and enjoyed a good reputation among users. Here are key features of EaseUS Partition Master:
You can download EaseUS Partition Master for free from the button and follow the guide below to see how to wipe data on your SSD/HDD with it.
We've set two options for you to wipe data. Choose the one you need.
Option 1.  Wipe Partition
Right-click the partition you want to erase data from, and choose "Wipe Data".
In the new window, set the time for which you want to wipe your partition, then click "OK".
Click the "Execute Operation" button in the top-right corner, check the changes, then click "Apply".
Option 2. Wipe Disk
Select the HDD/SSD. And right-click to choose "Wipe Data".
Set the number of times to wipe data. (You can set to 10 at most.) Then Click "OK".
Check the message. Then click "OK".
Click "Execute the operation" and then click "Apply".
How to Wipe Your Drive on Windows 10
Another method you can try is to wipe the data with Windows built-in features. If your computer isn't running well, Windows enables you to reset it by yourself. Here is the detailed guide.
Step 1. Go to Settings > Update & Security > Recovery.
Step 2. Under "Reset the PC", choose "Get started".
Step 3. Choose "Remove everything", it will remove all your personal files, apps, and settings. You can also choose "Keep my files" to keep your personal files.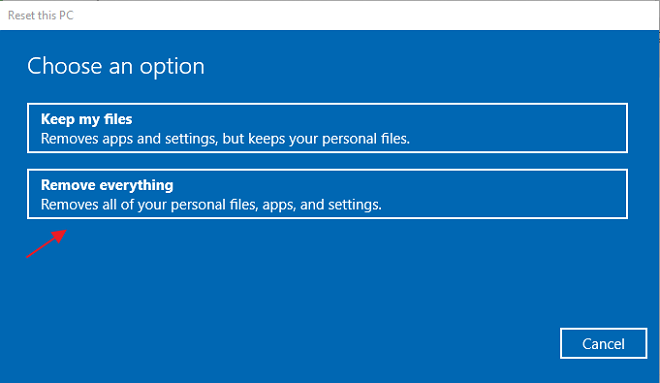 If you want to reset your computer for sale, it's better to choose the "Remove everything" option, wipe the drive completely, making it much harder to recover lost files.
What is An SSD and What is An HDD?
HDD and SSD are the two main storage options in the market now. It's important to know the best use for each and the main differences between them.
HDD stands for Hard Disk Drive. It is the storage device configured inside a computer. HDD has spinning disks inside where data is stored magnetically. When the disks are spinning, a read/write head on an arm accesses the data.
HDDs have been around longer than SSDs. In general, they are lower in cost and are practical for storing years of data and files. They are available in two common form factors: 2.5 inch (laptops) and 3.5 inch (desktop computers).
SSD stands for Solid State Drive. In recent years, it got more and more popular for its smaller size and better performance. As the name implies, SSD has no moving parts, all data is stored in integrated circuits. And since the user does not have to wait for the disk to spin up, the access time is reduced.
Conclusion
To sum up, to securely wipe data on your SSD/HDD, the best method is to apply EaseUS Partition Master. It's easy, convenient, and can erase data more thoroughly, more importantly, it's FREE. Other than wiping the old hard drive data, it also works for managing your new hard drive. For example, you can use EaseUS Partition Master to resize your C drive, delete a partition, as well as check the file system. With this tool, you can manage your computer like a guru.
Updated by Tracy King 
Tracy joined in EaseUS in 2013 and has been working with EaseUS content team for over 7 years. Being enthusiastic in computing and technology, she writes tech how-to articles and share technical solutions about Windows & Mac data recovery, file/system backup and recovery, partition management and iOS/Android data recovery.
Gemma is member of EaseUS team and has been committed to creating valuable content in fields about file recovery, partition management, and data backup etc for many years. She loves to help users solve various types of computer related issues.
I love that the changes you make with EaseUS Partition Master Free aren't immediately applied to the disks. It makes it way easier to play out what will happen after you've made all the changes. I also think the overall look and feel of EaseUS Partition Master Free makes whatever you're doing with your computer's partitions easy.

 Read More

Partition Master Free can Resize, Move, Merge, Migrate, and Copy disks or partitions; convert to local, change label, defragment, check and explore partition; and much more. A premium upgrade adds free tech support and the ability to resize dynamic volumes.

 Read More

It won't hot image your drives or align them, but since it's coupled with a partition manager, it allows you do perform many tasks at once, instead of just cloning drives. You can move partitions around, resize them, defragment, and more, along with the other tools you'd expect from a cloning tool.

 Read More
About EaseUS Partition Master
All-round disk & partition management software for personal and commercial use. Let it manage your storage drive: resize, format, delete, clone, convert, etc.
Video Tutorial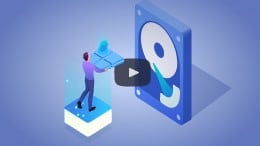 How to Partititon a Hard Drive on Windows 10/8/7
Was This Page Helpful
How Can We Help You
Find answers to common questions below.