The Importance of C: Drive
The primary function of C: drive is usually to provide a means of permanent storage for the operating system and other files required to "boot" the machine. Hard drives can reliably store this data even while powered off or physically removed from the computer. The C: drive is also the default drive, and it is where specific files are expected to be found by the operating system while booting the system. Also, the C: drive stores data in an orderly manner. The C: drive is also called system partition.
Why Do We Need to Resize C: Drive
No matter which kind of operating system you have installed, the scheduled size of C: drive could not always meet your needs, as Windows continues to download a large number of updates. If C: drive is running out of place and struggles for precious unallocated space, you are unable to install new programs again. And the whole performance of your computer will decline. For example, the computer goes slow. Then you must change the size of the C: drive. Although some operating systems, such as Windows Server 2008, provide you with partition resize utility, it has some limitations. You also have some other choices such as cleaning up the hard disk drive or upgrading to a larger hard disk. But the best choice for you should be turning to a third party partition manager software to extend your system partition - the C: drive. EaseUS Partition Master is just the right partition software to resize your partition.
How to Resize C: Drive with Partition Software - Easeus Partition Master
EaseUS Partition Master, as magic partition software, is a comprehensive hard disk partition management software to let you enjoy with all the powerful functions: Resize and Move partitions, Copy Partition, Copy Disk, Create, Delete and Format partitions, merge partitions and split partitions and much more on MBR disk and GPT disk.
Download EaseUS free partition manager and follow the step-by-step instruction to extend system partition (C: drive).
Step 1: Launch EaseUS Partition Master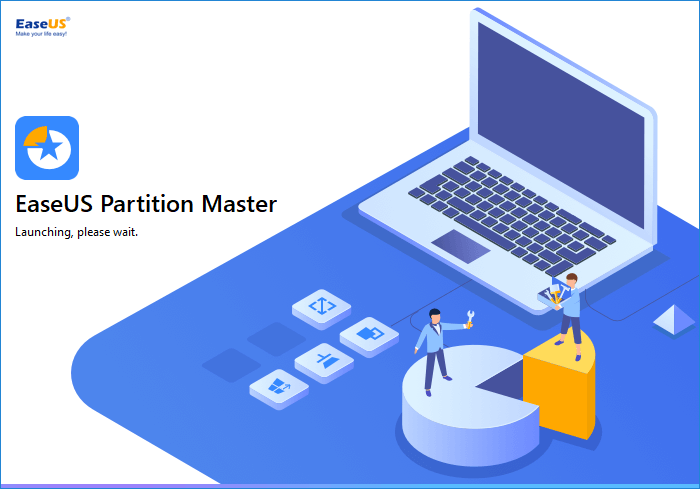 Step 2: Increase C drive space
1. Shrink partition to free up unallocated space:
Right-click on a partition next to the C: drive and select "Resize/Move".
Drag either end of the partition to shrink and leave unallocated space behind the system C: drive and click "OK".
2. Right-click on C: drive and select "Resize/Move".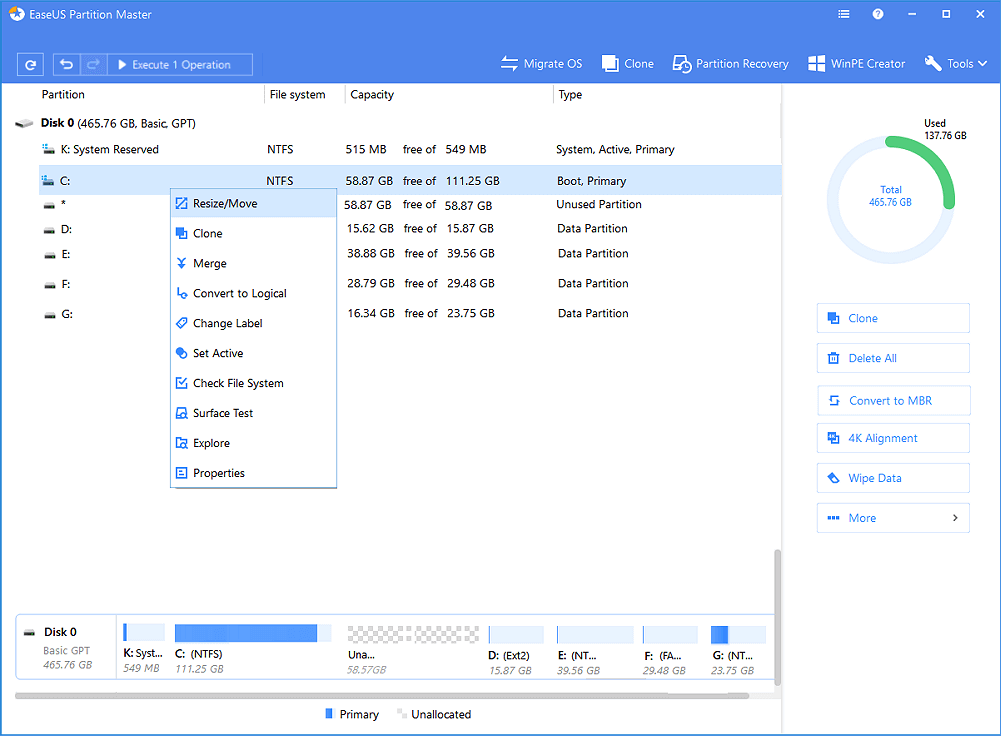 3. Drag the system partition end into unallocated space so to add space to C: drive.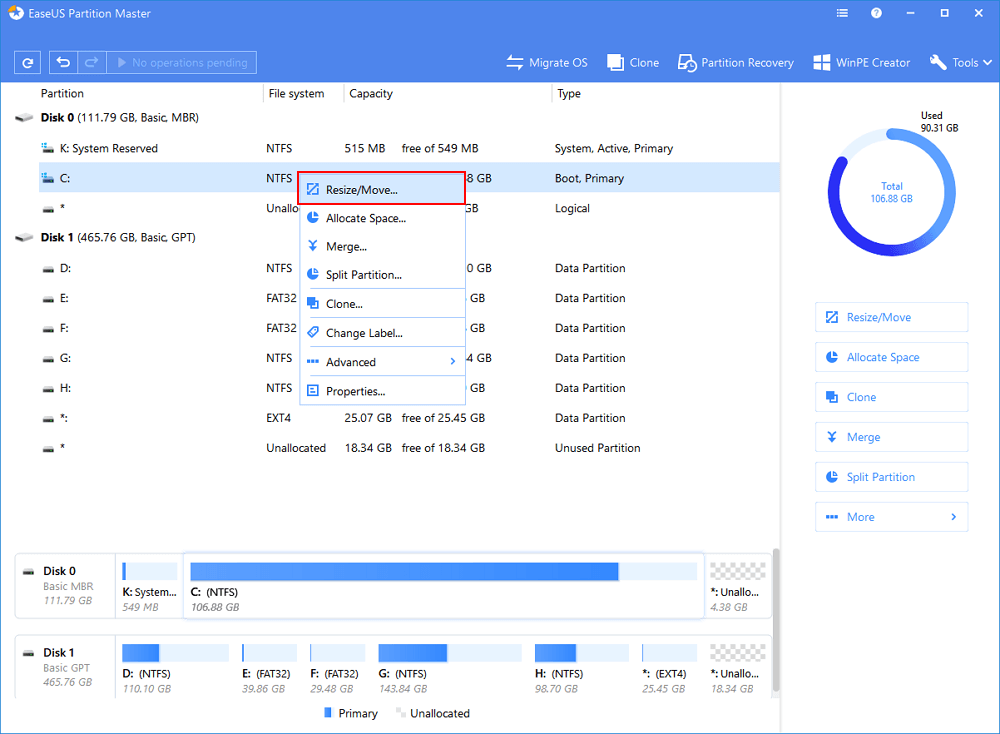 Step 3: Keep all changes to extend C: drive
Besides resize partition, EaseUS Partition Master provides Partition Recovery Wizard and Disk and Partition Copy Wizard features. It is a complete solution to solve your disk and partition problem.