
About the Author
Hot Topics in 2022
Windows 11 Upgrade | Convert MBR to GPT Without Deleting Partitions
Workable Solutions
Step-by-step Troubleshooting

Convert MBR to GPT on Windows PCs

Method 1. EaseUS Partition Master...Full steps

Method 2. Disk Management...Full steps

Check Your Computer Boot Mode
Step 1. Press the Windows + R keys at the same time. Type MSInfo32 in the Run box and hit Enter...Full steps

Change the Boot Mode to UEFI

Step 1. Shut down and restart your computer; Step 2. Keep pressing the F2 key until the BIOS Setup Utility screen appears...Full steps

Enable Secure Boot on Windows

Step 1. Search Advanced startup in Windows search bar. Then select Change advanced Startup Options...Full steps
On 24th June 2022, the CPO of Microsoft, Panos Panay had announced that a new version of the Windows operating system - Windows 11 will be released. Also, the beta version of Windows 11 leaked online, showing users a different user interface and a better performance.
Many users are attempted to upgrade their computers from Windows 10 to Windows 11. Unlike the Windows 10 regular update, Windows 11 has certain requirements for computer hardware. Below is a table of hardware requirements for Windows 11. You can check if your computer is able to upgrade to Windows 11.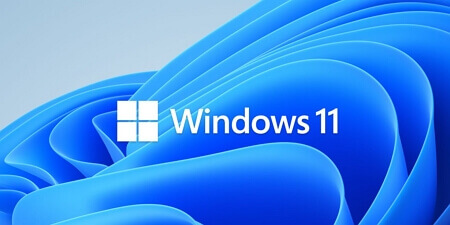 Windows 11 MBR or GPT? | Hardware Requirements for Windows 11
Component
Minimum Requirements
Processor
A compatible 64-bit processor (x86-64 or ARM64) with at least 1 GHz clock rate and at least 2 cores
    Memory (RAM)
At least 4 GB
Storage Space
At least 64 GB
System Firmware
UEFI
Security
Secure Boot, enabled by default
Trusted Platform Module (TPM) version 2.0
Graphics Card
Compatible with DirectX 12 or later with WDDM 2.0 driver
Display
High definition (720p) display that is greater than 9" diagonally, 8 bits per color channel
Internet connection and Microsoft accounts
Internet connection and Microsoft account required to complete first-time setup on Windows 11 Home.
You can see that Windows 11 requires the system firmware to be UEFI. What is UEFI? We will give you the answer in the next part.
What Is UEFI & How to Check Partition Style?
UEFI is the acronym for Unified Extensible Firmware Interface. It was first introduced with Windows Vista Service Pack 1 and Windows 7 in 2007. And becomes the default system firmware of computers in recent years. The reason why UEFI stands out and replaces the BIOS (Basic Input-Output System) is it supports over 2.2TB hard drives and has improved the speed of computer startup and shutdown.
Computers with UEFI have GUID Partition Table (GPT). Compared with the MBR partition style, GPT is more flexible and has better compatibility with modern hardware. The biggest advantage of GPT is that it doesn't have limits on the disk size and number of partitions users can create. On MBR disk, users can only create a maximum of 4 partitions. While on the GPT disk, users can create a maximum of 128 partitions.
Since upgrading to Windows 11 requires a GPT partition style, if you don't know whether your disk is GPT or MBR, you can follow the steps below to check the partition style.
Step 1. Right-click the Windows icon and choose Disk Management.
Step 2. In the Disk Management window, right-click the disk you want to check, and click Properties.
Step 3. It will open the Device Properties window. Click the Volumes tab, here you could see your disk's partition style.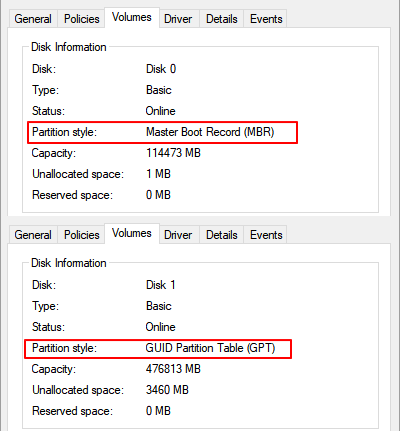 Only when you see the partition style is GUID Partition Table, you can upgrade to Windows 11. But you don't need to worry if the partition style is Master Boot Record, you can convert your disk from MBR to GPT.
2 Ways to Convert MBR to GPT on Windows PCs
Besides upgrading to Windows 11, if your disk is larger than 2 TB, you also need to convert from MBR to GPT to utilize your disk as much as possible. On Windows PCs, you have many choices. Both Windows built-in tools and third-party partition management software can handle this issue. 
Here we will choose two methods to introduce how to convert MBR to GPT. One is the easiest and safest method - using EaseUS Partition Master, and the other is to use Windows built-in tool - Disk Management.
Method 1. Convert MBR to GPT using EaseUS Partition Master
Designed for users to better manage their disk partitions, EaseUS Partition Master perfectly meets the demand of changing MBR to GPT. More importantly, with this tool, users don't need to delete partitions. This means there is no data loss if you convert MBR to GPT with EaseUS Partition Master.
Now you can download this tool, and follow the guide below to see how can you convert to GPT before upgrading to Windows 11.
- EaseUS Partition Master -
Your Smart Windows 11 Update Disk Manager
MBR to GPT Converter, Make Disk Ready for Windows 11.
Migrate Windows 11 to New SSD in 1-Click.
Handy to Extend or Combine Partitions in Windows 11.
Clone and Upgrade Disks without Data Loss.
Video Tutorial of Converting MBR to GPT:
Stey-by-Step Guide to Convert MBR to GPT
Step 1. Download and launch EaseUS Partition Master on your Windows computer.
Step 2. Right-click the MBR disk that you want to convert and choose "Convert to GPT".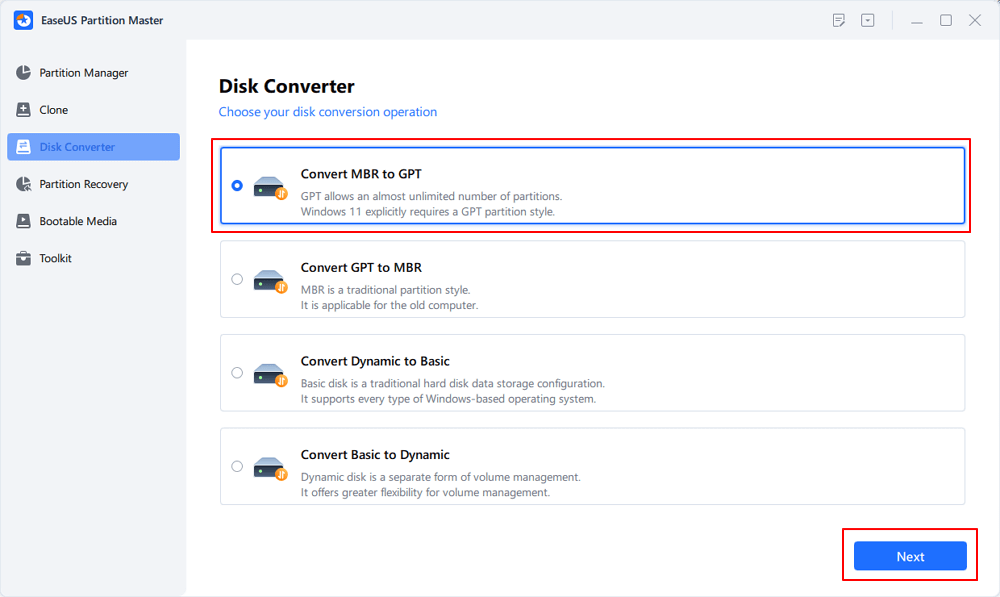 Step 3. After that, find and click the "Execute 1 Operation" button on the toolbar and choose "Apply" to start the conversion.
Method 2. Convert MBR to GPT using Disk Management
In Disk Management, users are able to extend, shrink, delete, and format volumes and disks. You can also convert your partition from MBR to GPT with this utility. But you should notice that you need to delete all partitions on your disk with this method. It means you will lose all your disk data. Remember to make a full backup of your partitions before acting. 
If you have backed up your partitions, you can follow the steps below to convert MBR to GPT.
Step 1. Right-click the Windows icon and choose Disk Management.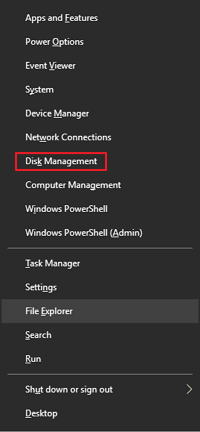 Step 2. In the Disk Management window, right-click the volumes in your target disk, choose Delete Volume. Repeat this operation to delete all volumes.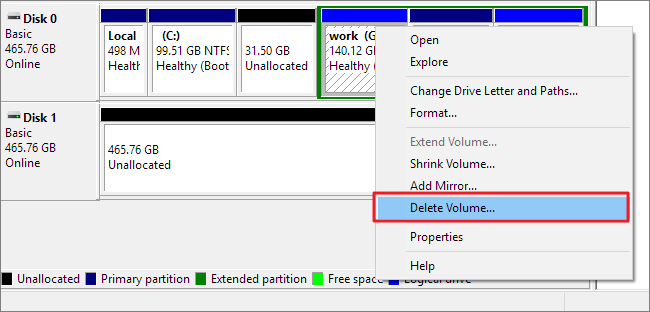 Step 3. When the whole disk is displayed as unallocated space, right-click the disk and choose Convert to GPT Disk.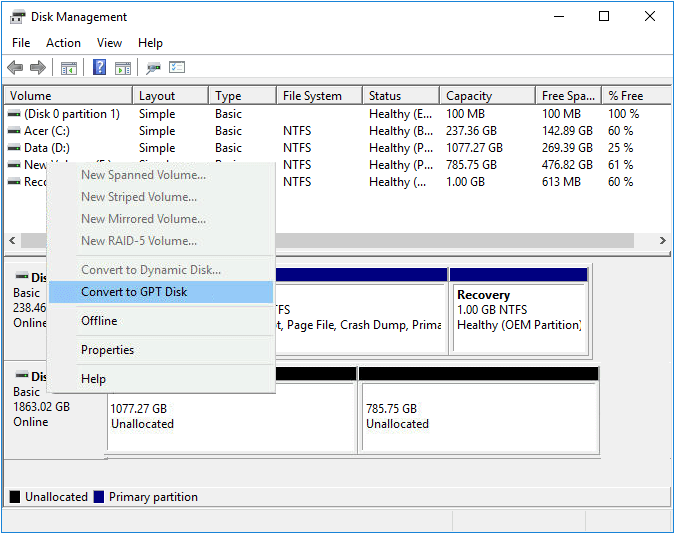 Converting the partition style from MBR to GPT is not the last step. After converting, you also need to change the boot mode to UEFI. First, we'd like to show you how to check whether the computer uses UEFI or BIOS.
How to Check Your Computer Boot Mode?
Step 1. Press the Windows + R keys at the same time. Type MSInfo32 in the Run box and hit Enter.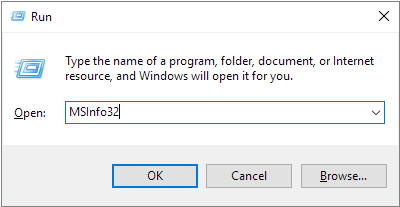 Step 2. This operation will open the System Information window. Find the BIOS Mode, check whether it displays as UEFI or Legacy.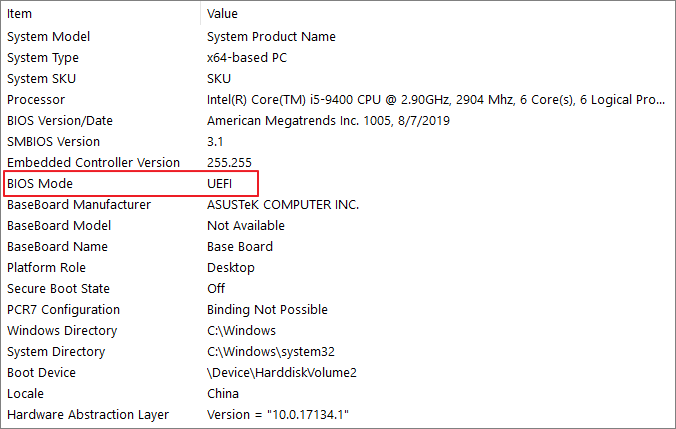 If the boot mode of your computer is UEFI, it will show as UEFI. If the boot mode of your computer is BIOS, it will show as Legacy.
How to Change the Boot Mode to UEFI?
You can follow the steps here to change the boot mode to UEFI. This process will do no harm to your data.
Step 1. Shut down and restart your computer. 
Step 2. Keep pressing the F2 key until the BIOS Setup Utility screen appears.
Step 3. Select Boot, under the Boot tab, use the up and down arrows to choose UEFI mode, and press Enter.
Step 4. To save the changes and exit the screen, press F10.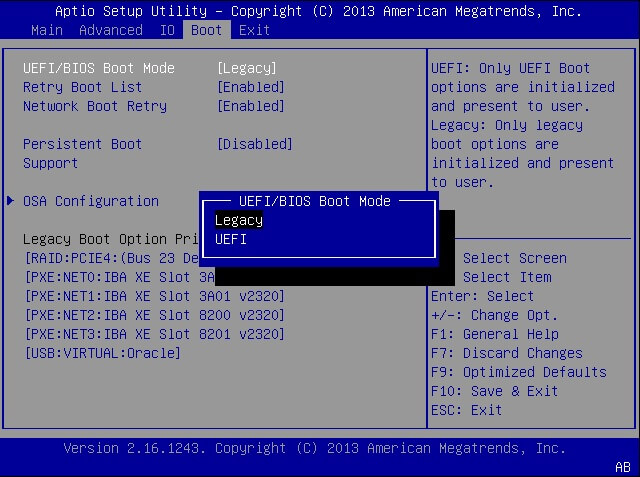 How to Enable Secure Boot on Windows?
After you have changed the boot mode to UEFI, you need to do one more thing, which is to enable Secure Boot. It's also a minimum requirement for users who want to upgrade to Windows 11. 
Step 1. Search Advanced startup in Windows search bar. Then select Change advanced Startup Options.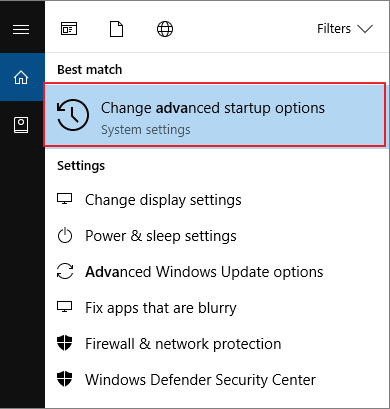 Step 2. In the opening screen, find Recovery > Advanced startup. Click the Restart now button.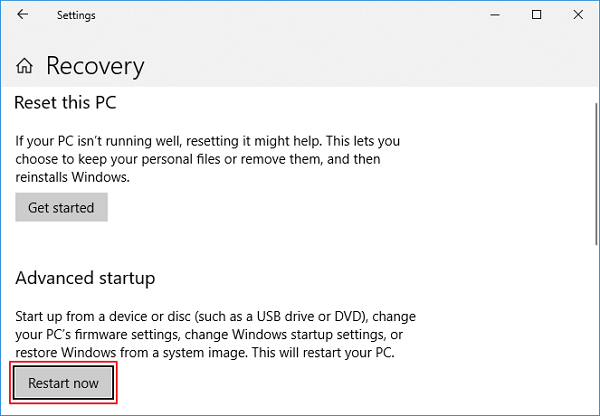 Step 3. Your computer will restart with the following screen, click Troubleshoot.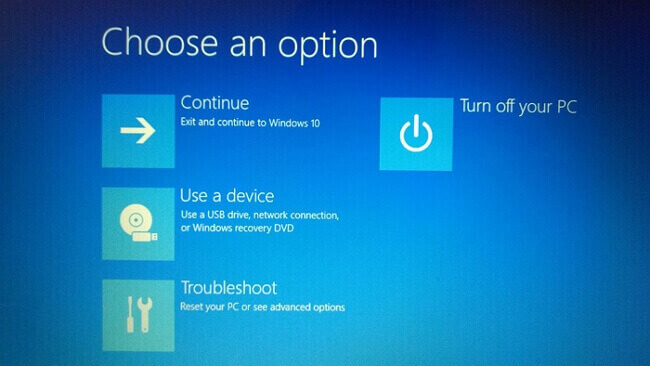 Step 4. Under the Troubleshoot, choose Advanced options.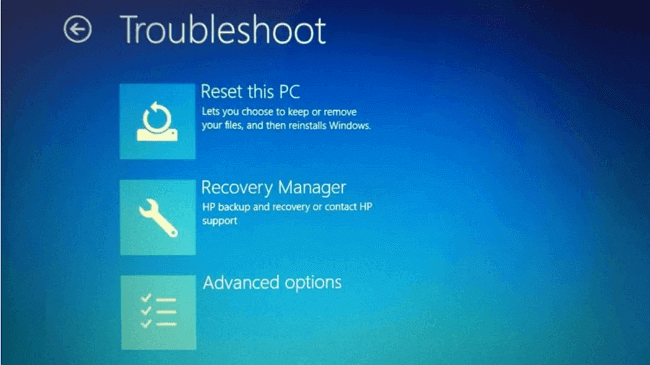 Step 5. Choose UEFI Firmware Settings.
Step 6. After clicking UEFI Firmware Settings, it will restart the system again or ask you to restart the system. Click Restart, and it will start in BIOS and you will see a different BIOS setup.
Step 7. Under the BIOS settings, click on the Security tab.
Step 8. Use the Up and Down arrow to choose the secure boot option, and change the secure boot to Enabled.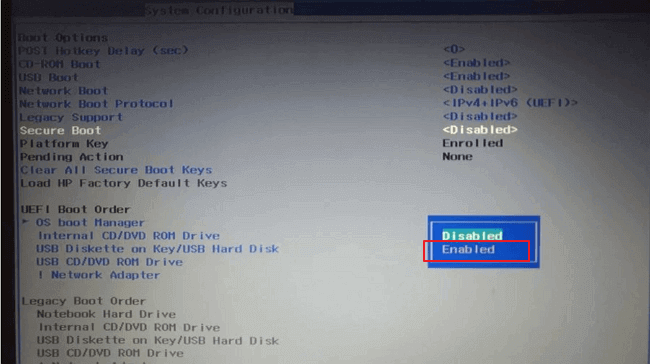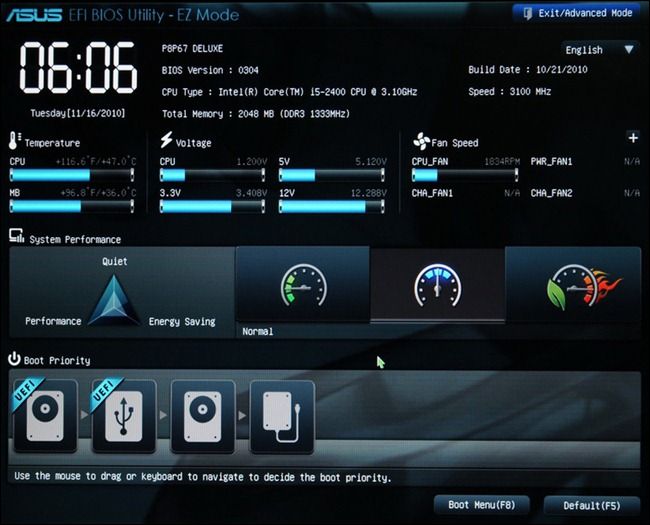 Convert The Partition Style to GPT Before Upgrading to Windows 11!
The new Windows 11 only supports the GPT partition style and the boot mode of UEFI. In this article, we introduce two ways for you to convert your disk to GPT. We highly recommend you choose EaseUS Partition Master because it will cause no data loss during the conversion. After you have converted the disk to GPT, there is one more step, which is to change the boot mode to UEFI. You can find all the detailed guides of the above operations in this article. Follow the guide step by step, and you can convert from MBR to GPT successfully.
About the Author

Roxanne is one of the main contributors to EaseUS and has created multiple posts on digital devices like PCs, Mobile phones, tablets, Mac, etc. She loves to share ideas with people of the same interest.
Gemma is member of EaseUS team and has been committed to creating valuable content in fields about file recovery, partition management, and data backup etc for many years. She loves to help users solve various types of computer related issues.
Product Reviews
I love that the changes you make with EaseUS Partition Master Free aren't immediately applied to the disks. It makes it way easier to play out what will happen after you've made all the changes. I also think the overall look and feel of EaseUS Partition Master Free makes whatever you're doing with your computer's partitions easy.

 Read More

Partition Master Free can Resize, Move, Merge, Migrate, and Copy disks or partitions; convert to local, change label, defragment, check and explore partition; and much more. A premium upgrade adds free tech support and the ability to resize dynamic volumes.

 Read More

It won't hot image your drives or align them, but since it's coupled with a partition manager, it allows you do perform many tasks at once, instead of just cloning drives. You can move partitions around, resize them, defragment, and more, along with the other tools you'd expect from a cloning tool.

 Read More