
About the Author
Hot Topics in 2022
Complete Guide to Migrate Windows 11 to a New Hard Drive or SSD
Complete Guide to Migrate Windows 11 to a New Hard Drive or SSD – EaseUS
If your operating system is slow or not working at all, then you must consider transferring windows 11 to a new hard drive. Though it is not an easy task, it will undoubtedly aid in improving your system speed. You don't need to worry as we are going to discuss and explain to you one of the best migrating tools that can assist you with the process.
For some files and folders, such as the documents, music, photos, or videos folder, you can simply drag and drop them to a new hard drive via Windows Explorer. However, we won't advise dragging and dropping OS-related files as they won't be bootable.
If you looking for a complete guide to move Windows 11 to a new hard drive or SSD, stick to this article. This guide includes the criteria of migrating Windows 11 to a New Hard Drive or SSD, along with making Windows 11 bootable on a new hard drive. So, keep reading!
| Workable Solutions | Step-by-step Troubleshooting |
| --- | --- |
| 1. Prerequisites | Step 1: Install a new hard drive on your Windows 11 computer correctly...Full steps |
| 2. Complete Guide to Migrate Windows 11 | Run EaseUS Partition Master, select Migrate OS from the top menu....Full steps |
| 3. Make Windows 11 Bootable on New Hard Drive | Restart your computer, peep pressing F1 or F2 or del or delete keys...Full steps |
Why Need to Migrate Windows 11 to a New Hard Drive?
When your system begins to fail it is preferable to migrate your window to a new hard drive.  System failure can be caused by various factors, including system overload, viruses, service time limits, or an unknown error. The reason behind choosing the option of migration instead of reinstalling the operating system is because migration saves your time, effort of reinstalling and avoids storage loss.
 The possible reasons why people need to migrate Windows 11 to a new disk include
1. Windows 11 runs slow on the old hard drive. you need to change or install a new hard drive in your system.  
2. Insufficient storage space to install and download more programs and apps. A new hard drive is required to make sufficient space. 
3. The hard drive is too old to load Windows 11 quickly. Old and unhealthy hard drives interfere in your work by hanging and making your computer run slowly. To avoid these issues with old hard drives, it's important to upgrade to a new one.
Prerequisites: What Needs to Be Prepared for Migration Windows 11 to a New Hard Drive
Before jumping onto the "How To" part, you must keep in mind some important conditions to be prepared for the Migration of Windows 11 to a new hard drive. Let's get into the detail. 
Step 1: Install a new hard drive on your Windows 11 computer correctly 
To install a new hard drive (or SSD) in your PC, make sure to unplug all unnecessary devices especially if they contain important data. If there is only space for one hard drive in your computer connect your new hard drive with a USB cable. There are chances of memory loss in the process of upgrading a new device.
The step-by-step guide to install hard drive in your PC is mentioned below: 
Go to "This PC" on your system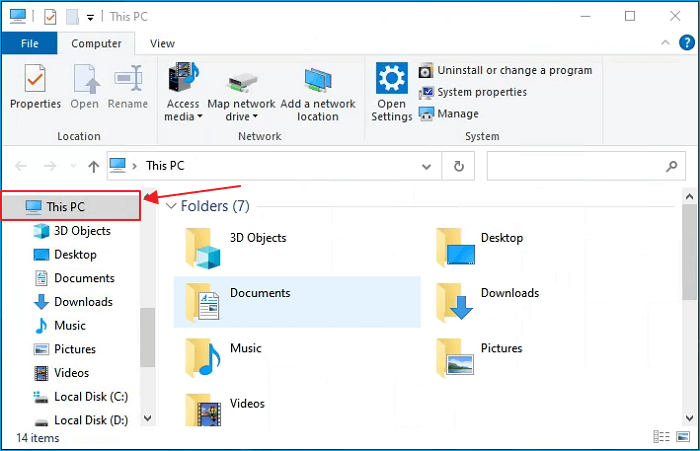 Click on "Computer" then select "Manage"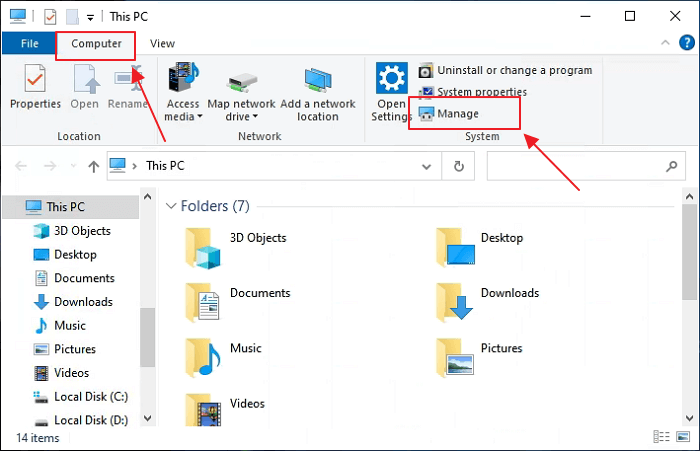 Go to "Disk Management" on the unallocated disk press right-click and select "New simple volume"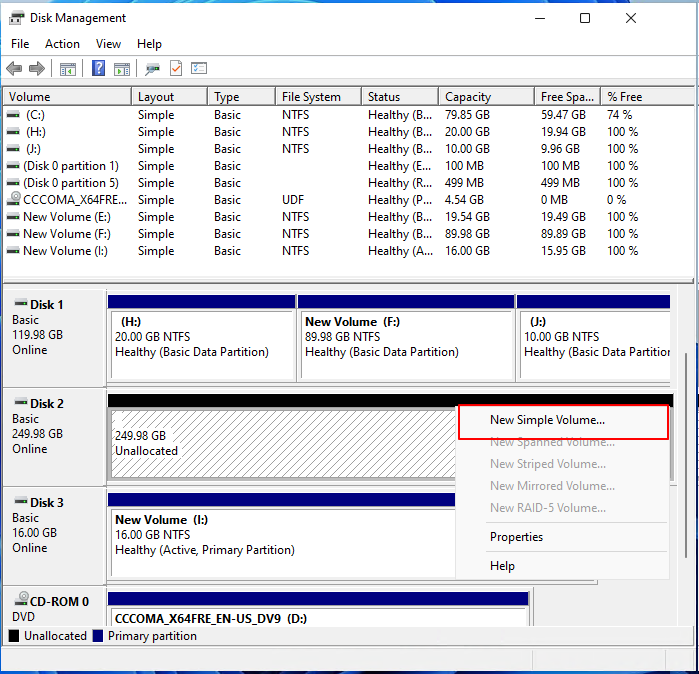 A wizard will appear and click on "Next"
Assign a location to your drive. Select a drive in which suits you as per the disk size. 
Click "Next" and in Volume Label assign a name to your hard drive
Click on next and press "Finish". Hard Drive is successfully installed in your system.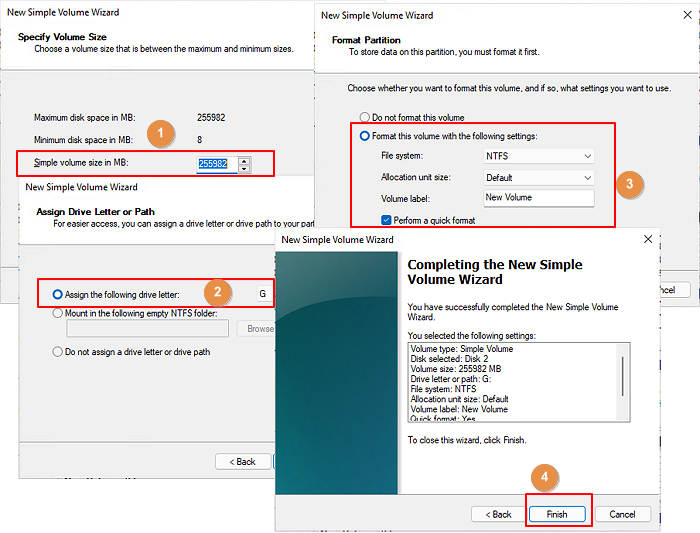 You can see the newly installed hard drive in the ''Devices and Drives'' section. 
Step 2. Initialize new hard drive
Windows 11 requires GPT for OS installation. Here are the detailed steps to initialize the new hard drive to GPT on Windows 11:
To start the process, you need to have a SATA cable and a new hardware device.
Then connect that hardware device to your PC by using a SATA cable.
Now, go to the computer management and then select Disk Management
After right-clicking, select the option of ''Initialize Disk''.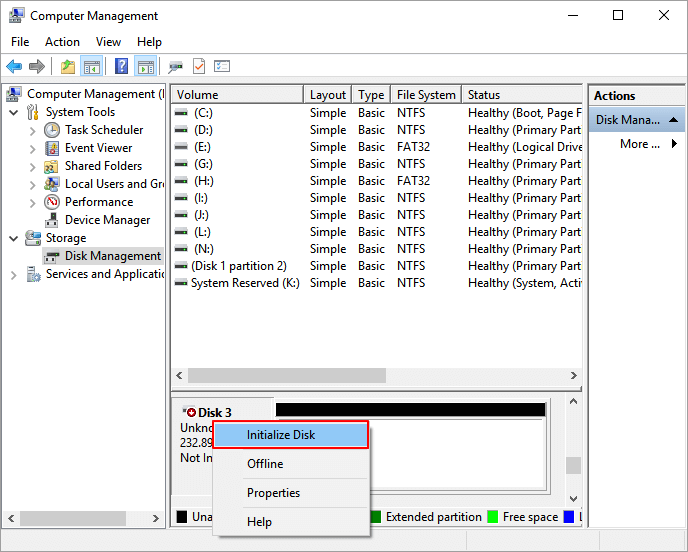 Select the correct disk then click "OK" to set it to default partition style. 
Once you have completed these steps assign the space by right-clicking on the new simple volume. Repeat the steps we have already mentioned in STEP 1. 
Step 3. Download Windows 11 OS Migration Software
Windows 10 doesn't offer a good migration process. To make it less complicated, go for the option of EaseUS Partition Master. EaseUS Partition Master Professional is a more efficient tool for migrating your OS to a new hard drive and organizing your hard disk without losing data.
It has positive ratings and is recommended by professionals. We recommend that you download and install EaseUS Partition Master for help. This software assists you in creating a partition of your disk space efficiently. Download this Window OS Migration Software as it is a convenient solution for your disk space.
Complete Guide to Migrate Windows 11 to New Hard Drive
This guide will help you understand how you can transfer Windows 11, C drive files, apps, and programs to a new hard drive without reinstalling. You can either connect a new hard drive and install it onto your system or use a tool that eliminates the need to reinstall. EaseUS Partition Master is the tool you're looking for for this purpose.
Steps to migrate OS to HDD/SSD:
Run EaseUS Partition Master, and select "Clone" from the left menu.
Check "Migrate OS" and click "Next".
Select the SSD or HDD as the destination disk and click "Next".
Check Warning: the data and partitions on the target disk will be deleted. Make sure that you've backed up important data in advance. If not, do it now.
Then click "Yes".
Preview the layout of your target disk. Then click "Start" to start migrating your OS to a new disk.
Note: The operation of migrating OS to SSD or HDD will delete and remove existing partitions and data on your target disk when there is not enough unallocated space on the target disk. If you saved important data there, back up them to an external hard drive in advance.
EaseUS Partition Master has made partitioning easy. It is designed for home, office, and service providers. If you are new to using the software don't worry! Its self-explanatory guide helps you through the process. EaseUS Partition Manager is available online and you can download the trial version in your system with ease. 
Some of the notable features that made EaseUS an exceptional tool are listed below: 
This tool provides supports migrating and transferring all the Windows Operating System and Windows server OS. You don't need to reinstall apps while using EaseUS Partition Master. 
The most useful feature of EaseUS Partition Master is its ability to migrate operating systems from any type of hard drive to any other sort of hard drive, SSDs, M.2 or NVMe SSDs, and hybrid drives, which are all supported. With the help of this software Windows 11 can be transferred or migrated to a new hard drive.
EaseUS Partition Master has an easy-to-use interface that is designed so a beginner can also use it. This software allows any level of Windows users to execute operations.
Make Windows 11 Bootable on New Hard Drive
The steps to make Windows 11 bootable on the new hard drive are as follows:
Restart your computer.
Keep pressing F1 or F2 or del or delete while rebooting to access the BIOS of your computer's motherboard.
Go to the boot order section, switch the new hard drive or SSD as the boot drive.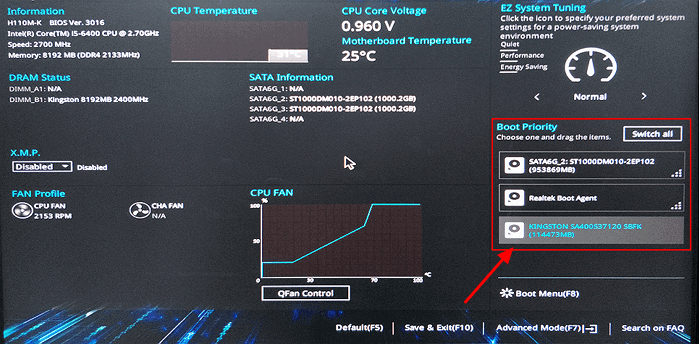 And save the changes by pressing F10 and restart computer.
Migrating Windows 11 to a New Hard Drive Is Possible and Necessary, You Can Make It Alone
This page covers everything you need to know about the migration of Windows; this process requires attention and speed. Speed depends upon the other components of your personal computer, including the Central Processing Unit and Random Access Memory (RAM). The point behind opting for migration instead of reinstalling complete separate Windows is the loss of your precious data. It requires more effort ad work instead of migrating.
Sometimes, when your computer or OS drive gets old, migrating the OS like Windows 11 to a new hard drive is necessary. You can do this on your own with the help of reliable software. EaseUS Partition Master is a paid yet excellent tool that eliminates all hurdles.
It is simple software that assists you in migrating or transferring your data. It makes partitions and stores data. It does not necessitate the use of a separate hard drive. It will check for mistakes and allow you to correct them. Why don't you download it and test it out for yourself?
About the Author
Updated by Tracy King 
Tracy joined in EaseUS in 2013 and has been working with EaseUS content team for over 7 years. Being enthusiastic in computing and technology, she writes tech how-to articles and share technical solutions about Windows & Mac data recovery, file/system backup and recovery, partition management and iOS/Android data recovery.
Product Reviews
I love that the changes you make with EaseUS Partition Master Free aren't immediately applied to the disks. It makes it way easier to play out what will happen after you've made all the changes. I also think the overall look and feel of EaseUS Partition Master Free makes whatever you're doing with your computer's partitions easy.

 Read More

Partition Master Free can Resize, Move, Merge, Migrate, and Copy disks or partitions; convert to local, change label, defragment, check and explore partition; and much more. A premium upgrade adds free tech support and the ability to resize dynamic volumes.

 Read More

It won't hot image your drives or align them, but since it's coupled with a partition manager, it allows you do perform many tasks at once, instead of just cloning drives. You can move partitions around, resize them, defragment, and more, along with the other tools you'd expect from a cloning tool.

 Read More