"There are three disks on my computer. The disk 0 is almost full because I often use it to save and back up terabytes of data. However, my disk 1 has lots of free space. I wonder, can I merge disk 0 and disk 1 to get more space for my disk 0? Can I move unallocated space on disk 1 to disk 0?"
The Way to Merge Two Disks' Space
Most users may have the same kind of problem when one of their disks gets full while the others have lots of unallocated space. The best choice is to merge the two disks. To merge disk 0 and disk 1 (just two disks), the best choice is to use a free partition tool to help you.
EaseUS Partition Master can help. It can merge two different disks, for example, disk 0 and disk 1, disk 2 and disk 3. You just need two steps and you can merge the two disks. First, convert the two disks into dynamic disks. Second, merge the two disks.
 Tip

1. External devices cannot convert to dynamic disks which means you can not merge two external disks. Only unallocated space can be merged. Try your best to make use of your unallocated space.
2. This method cannot be used to expand the C partition because C partition does not support cross-disk expansion.
3. The free version only supports basic disk to dynamic disk. To convert dynamic disk to basic disk, you need to use the paid version - EaseUS Partition Master.
Now, let's start to merge disks in Windows 10
Step 1: Convert Basic into Dynamic
Launch EaseUS Partition Master and select one of the disks (disk 0, disk 1 or disk 2). Right-click your mouse and choose "Convert to Dynamic".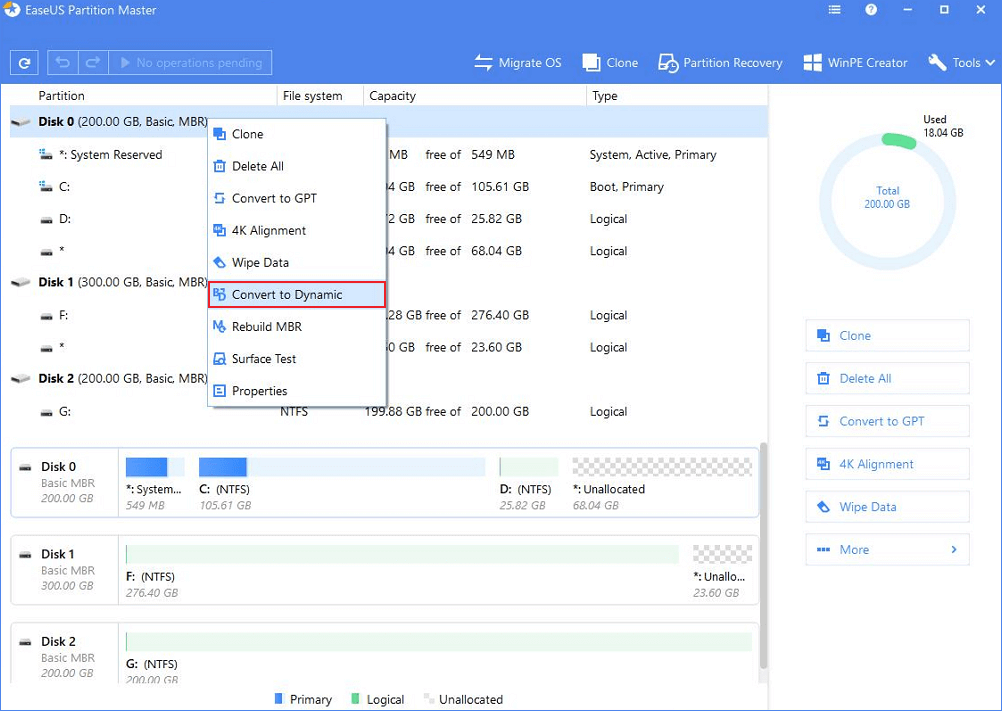 On the home menu, click "Execute Operation" to confirm the disk conversion from the Basic to Dynamic.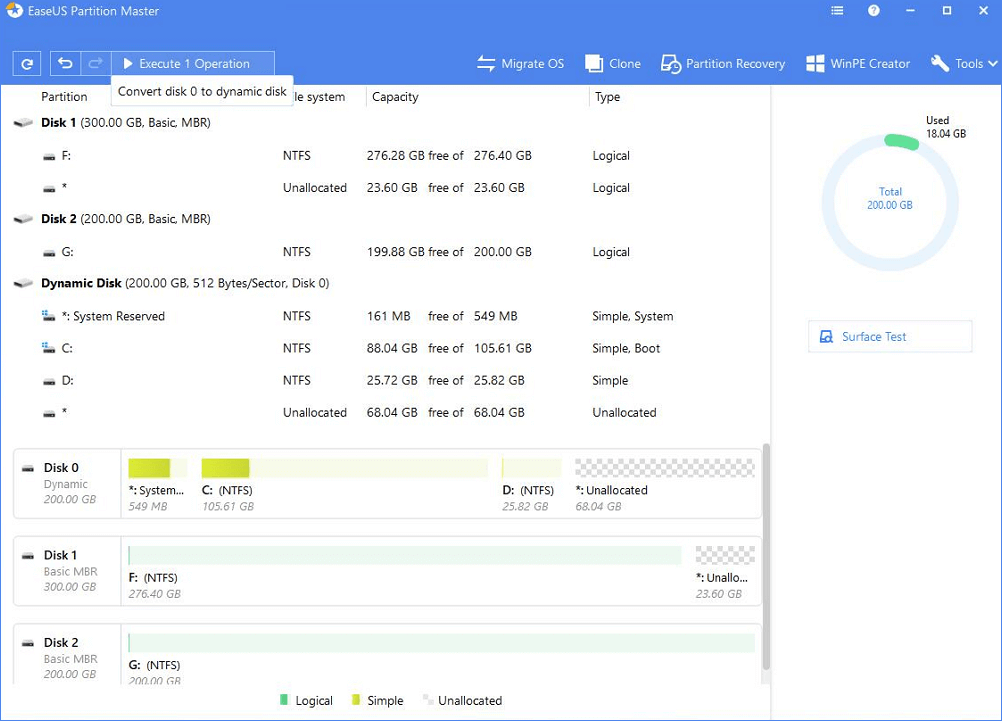 Select the other disk (with lots of free space) and convert it to dynamic disk using the same way.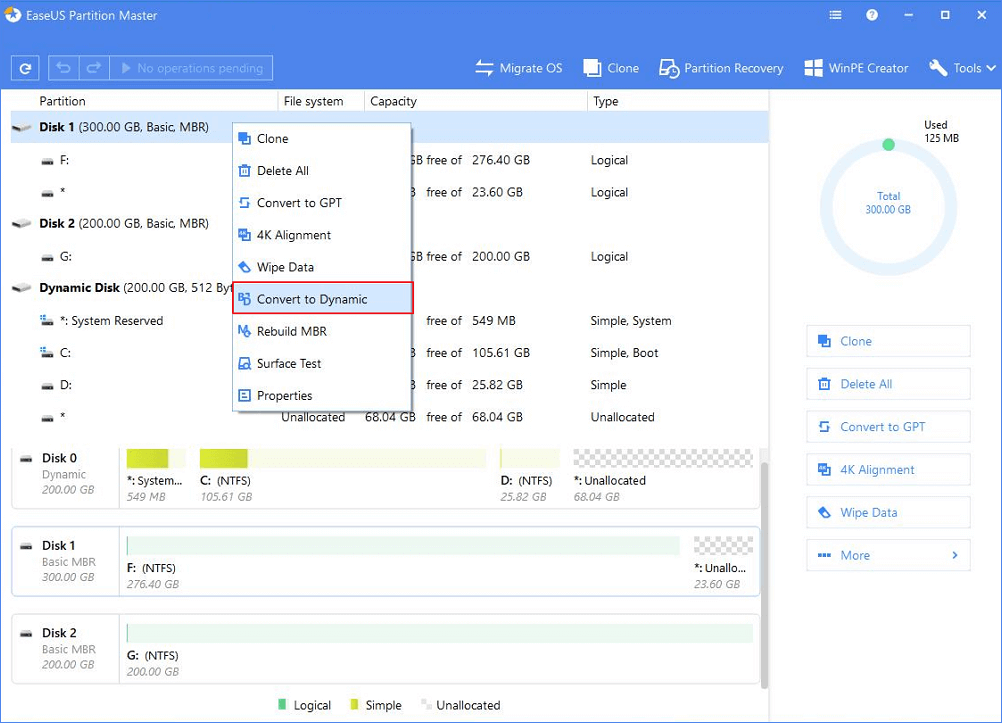 both of the disks have been converted into dynamic disks, you can merge or transfer free space from one disk to another now.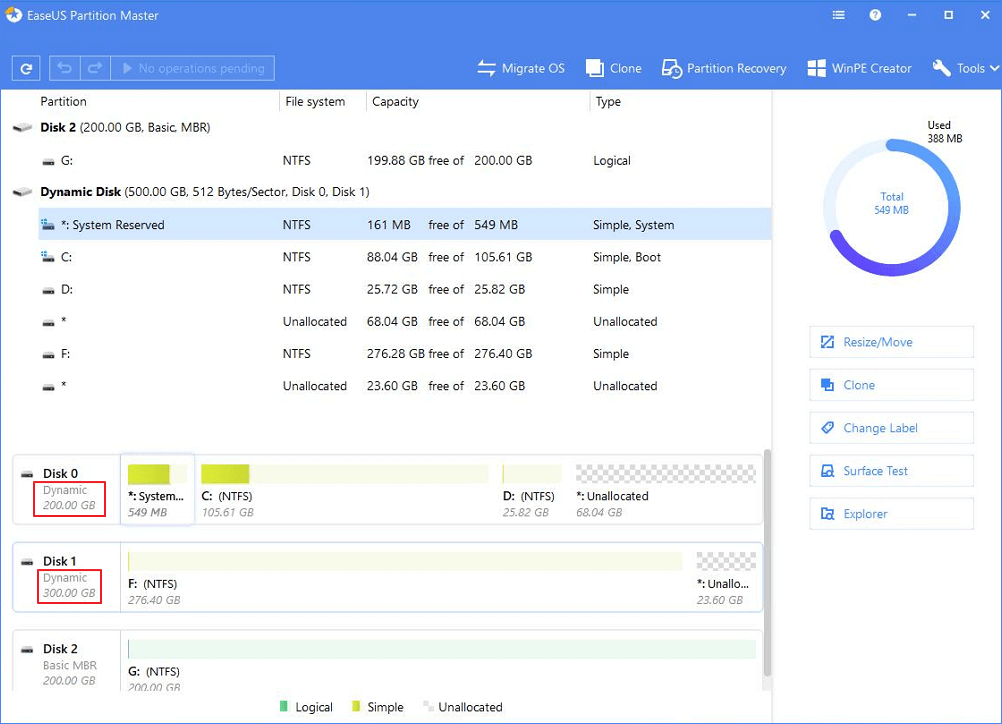 Step 2: Merge Two Disks
Select the full disk - disk 2, right-click on it and choose "Resize/Move".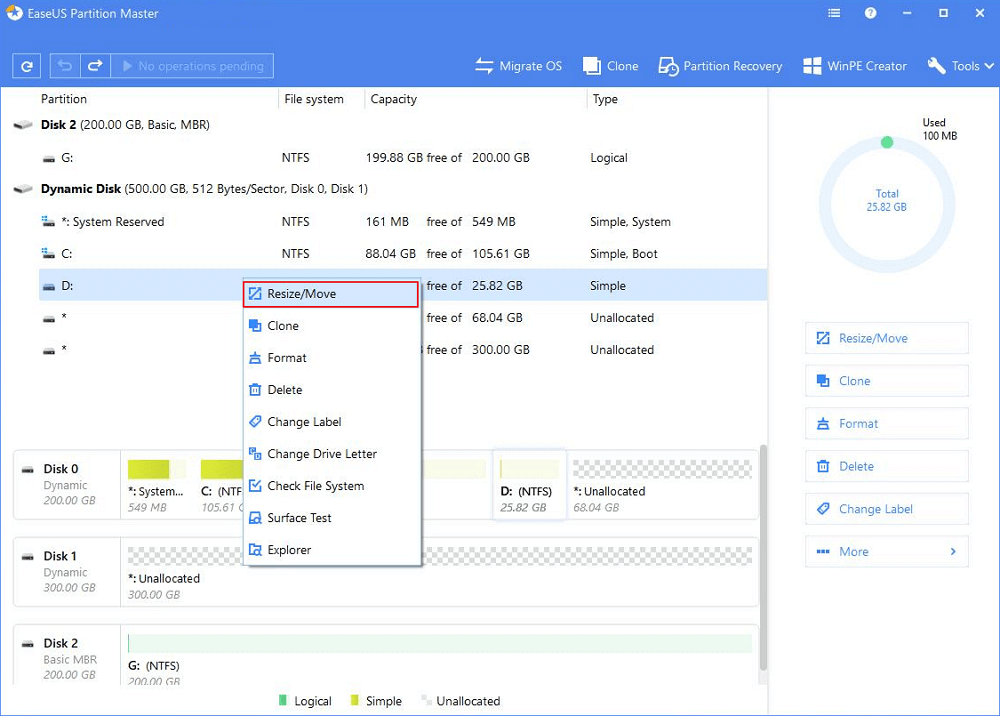 Use your mouse to adjust the disk size. Sometimes, the unallocated space is on the left of the partition you want to extend. If you want to move unallocated space, just drag the left partition handle leftwards to the size you want.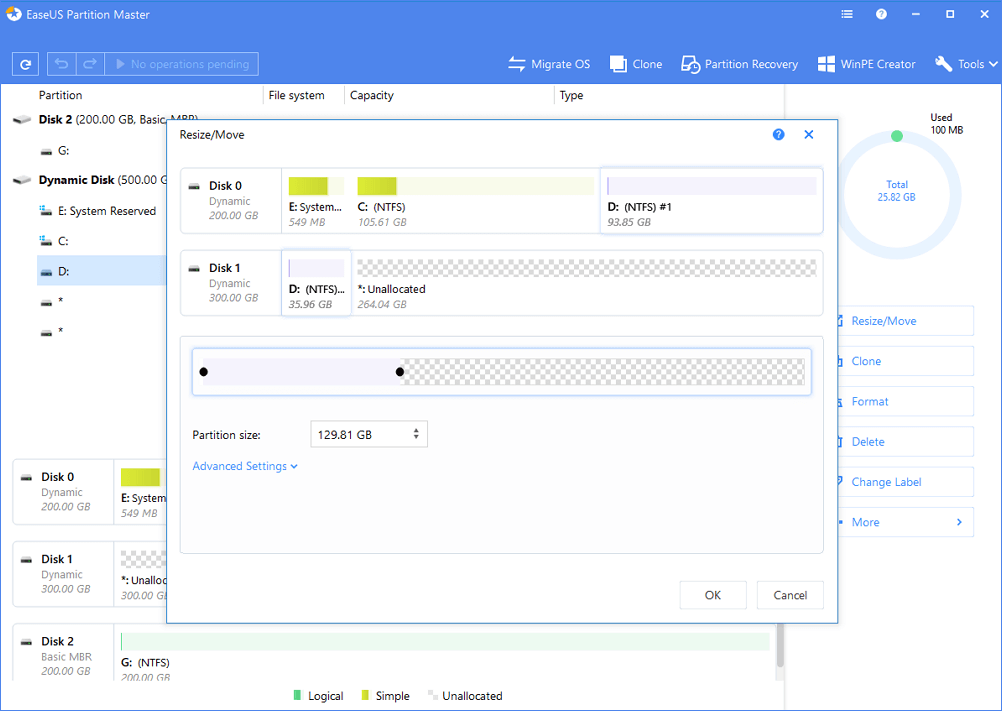 Click "Execute Operation" and you are able to merge space from one disk to the other.