In this post, we will explore why your hard drive makes clicking noises while still functioning, the potential causes of the clicking sounds, the associated risks, and the solutions to resolve the issue. The primary goal is clarifying and addressing concerns regarding your hard drive's clicking problem.
Why Hard Drive Making Clicking Noise While in Use
The hard drive usually clicks during regular operation. In such cases, the clicking sound is soft, which signifies the HDD is safe. If you are experiencing a hard drive clicking sound, which is unusual and heavy clicking, grinding, and buzzing, then it's a warning of hard drive failure. If you are facing the clicking noise issue, why does it occur? Let's understand the possible causes of this issue below.
🧩Physical Damage: The hard drive clicking sound may occur after the hard drive has been exposed to fire, subjected to a high magnetic field, or dropped.
🖲️Wear and tear: If there is any kind of wear and tear in your hard drive, then the clicking sound may occur. Usually, the actuator arm of the hard drive is worn out for any reason and begins to malfunction, which can cause this issue.
🌀Damage platters: If your hard drive platters are damaged, then the actuator arm can't perform appropriately as a result, you may experience a clicking noise. The read-write head experiences an issue in this case.
🔋Poor Power: A defective power supply unit to the hard drive can also cause a clicking noise. You can quickly fix this by using any alternative power supply.
🔌Misaligned Read/Write Heads: If the hard drive is not handled well and dropped for any reason, then the heads or spindle arms can get out of alignment, which can cause clicking noise.
📡Service Area Issues: The service area is a crucial part of the hard drive, which contains the drive's firmware and adaptive data required for the device to operate normally. If the service area is damaged due to module reading errors or bad sectors, then you can experience the clicking sound from your hard drive.
📼A Malfunctioning Printed Circuit Board: The printed circuit board of the hard drive connects all crucial electric components of the HDD. If there is a malfunction in the printed circuit board due to power surges, then it will not function correctly as a result, you will experience a clicking sound from the hard drive.
Does Hard Drive Noise Really Mean It's Failing?
It's important to note that hard drive noise doesn't always indicate a failing hard drive, but it is possible. If you hear unusual noises such as heavy buzzing, clicking, or grinding, there may be a chance of hard drive failure.
Hard drives are mechanical devices that typically produce soft noises during regular operation, which doesn't necessarily indicate a hard drive failure.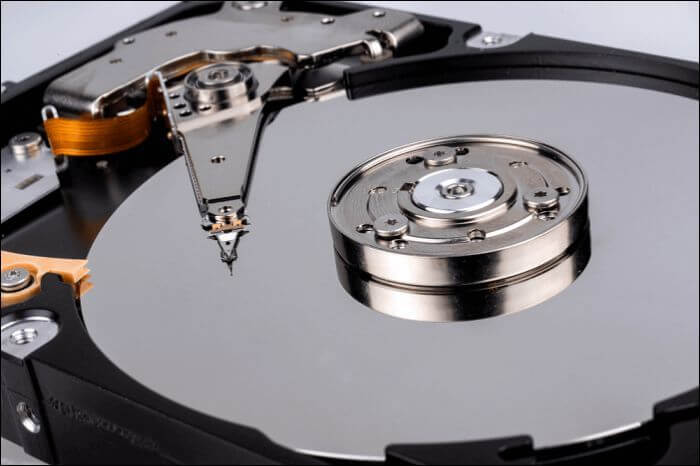 Is the post helpful? Share it to help those who have the same issue as you right now.
What You Should Do When Hard Drive Clicking
If your hard drive sounds heavy clicking noise, then there is a high possibility it might fail at any time. In such cases, you need to save your important data, take a backup of your data, or clone those. You can use any reliable third-party disk copy application to save your data, but here, we suggest you use the EaseUS Disk Copy tool.
This is an advanced tool which comes with unique features like
This tool comes with zero downtime and never affects work efficiency; undoubtedly, this is the most reliable and efficient tool to clone disks and save your crucial data safely. Download it and follow the stepwise guide to clone your clicking hard drive to protect your data from loss:
🚩Read Also: Hard Drive Click of Death | Hard Drive Making Clicking Noise Every Few Seconds
Sum Up
In this post, we discussed why the hard drive clicks, possible reasons, and fixes, and how you should save your data efficiently using third-party tools. We recommend using the EaseUS Disk Copy tool for easy and instant data backup. I hope this post will be helpful for you.
Is the post helpful? Share it to help those who have the same issue as you right now.
FAQs on Hard Drive Clicking
1. How do you know if HDD is broken?
Some possible signs indicate the HDD is broken like:
If you find unusual noises from your hard drive like buzzing, grinding, and clicking.
The performance of your computer is slow
You see frequent corrupted files and folders
Frequent system crash and blue screen of death on your computer
2. Why does my hard drive click every few seconds?
If your hard drive clicks every few seconds, then it may fail. This click occurs sometimes because the drive is trying to park the read/write heads. The click sound also occurs because the drive is trying to access the data, which is fragmented or scattered across the platters.
3. What is the typical lifespan of an HDD?
Typically, the lifespan of an HDD is around 3 to 5 years, but some run longer, and some even fail before. The lifespan of an HDD always depends on the quality of the HDD, how much it is used, and in which environment it is running(extreme temperature environment causes early failure of HDD).
Was this page helpful? Your supoport is truly important to us!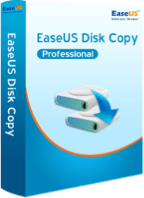 EaseUS Disk Copy
EaseUS Disk Copy is a well designed and very easy-to-use HDD/SSD cloning and migration tool, a tool which should be ideal for anyone wanting to quickly and easily migrate an existing system disk to a new disk (or newly installed SSD drive) with the minimal of configuration required.
Updated by

Larissa has rich experience in writing technical articles. After joining EaseUS, she frantically learned about data recovery, disk partitioning, data backup, and other related knowledge. Now she is able to master the relevant content proficiently and write effective step-by-step guides on computer issues.…

Read full bio