How can I clone HDD to M.2 SSD?
"Yesterday, I got a Samsung eve 500gb SATA m.2 SSD drive. I want to set it on the boot drive and use the old 1tb HDD for movies, pics, etc. I don't really want a fresh install. So, I have to clone HDD to M.2 SSD to migrate everything like Windows system, installed programs, and settings. I am wondering if anybody has managed to successfully clone HDD to M.2 SSD without any booting problem or other issues?"
Clone HDD to M.2 SSD with EaseUS cloning software
Disk clone can help you avoid all the tedious job of reinstalling Windows and all of your applications. So, sometimes, you might be required to clone M.2 SSD to larger M.2 SSD or clone HDD to M.2 SSD for disk upgrade, system migration, data transfer, file backup or some other purpose. When facing such a job, you'd better first figure out that what will you need for HDD to M.2 SSD cloning. Obviously, the most important thing is a reliable HDD to SSD cloning software. Here EaseUS Todo Backup is recommended for its powerful cloning capacity and advanced & flexible cloning feature. It can help you easily clone HDD to M.2 SSD without cloned SSD won't boot issue which you might suffer while using other disk cloning software.
To clone HDD to M.2 SSD, follow these steps:
Step 1. Connect the HDD and M.2 SSD to PC, launch EaseUS Todo Backup and go to "Clone" feature. Here select the HDD as the source disk and then click "Next".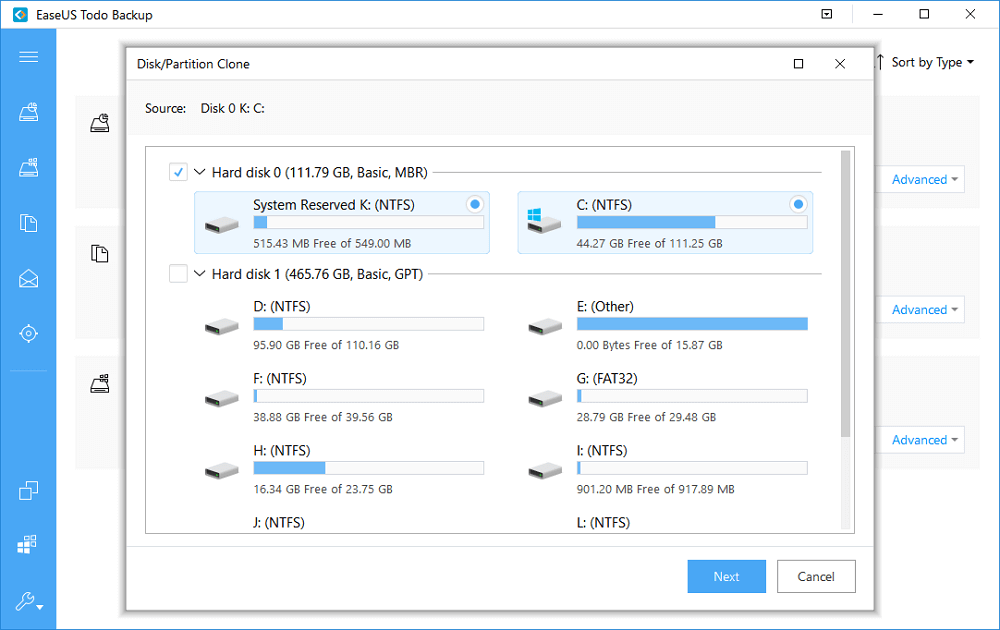 Step 2. Select the M.2 SSD as the destination disk and then click "Next".
Click on Advanced Option, here you can find the "Sector by sector clone" option, tick this option, then you can clone all sectors from the source disk to the destination disk.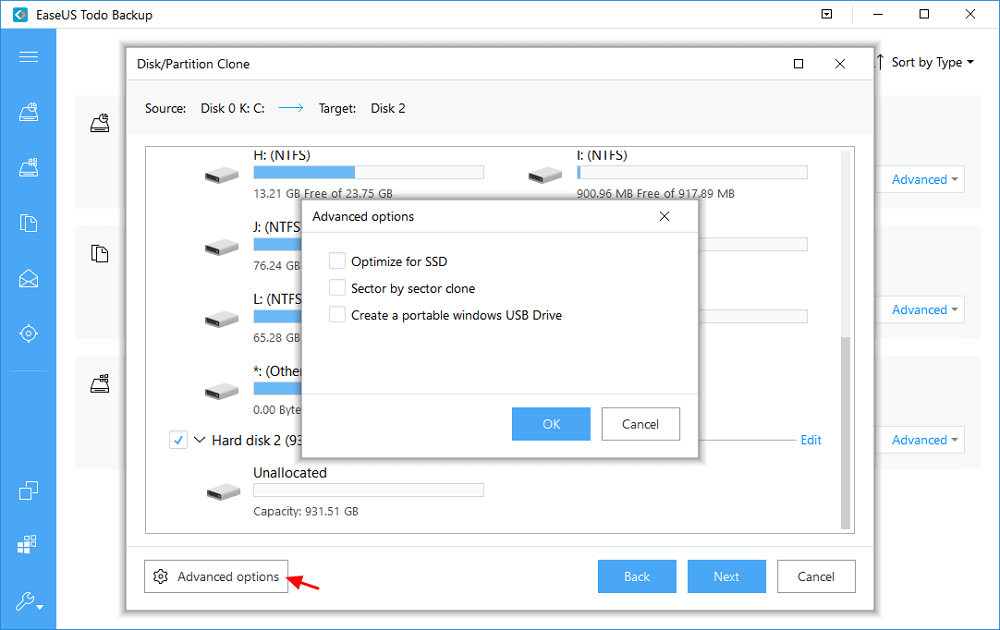 Step 3. Preview the disk layout and then click "Proceed" to clone HDD to M.2 SSD.