Feel worried about finding no way to install an operating system on the newly purchased SSD? It costs usually 20 dollars or more for installing OS in a store, wouldn't you like do it yourself?
It's ideal to own a solid state drive and boot Windows from it, since the price of which has been largely decreasing, in addition, there is a noticeable improvement for the startup speed. In order to assist everyone, including home users, office workers or even large enterprises, to install SSD and set SSD as boot drive in a simple way, we wrote this post. which introduces a 2-step guide to achieve the goal.
#1. How to Easily Migrate OS to SSD for Free?
So, here comes the point. To boot from SSD, the alternative solution for spending money for some professionals on installing an operating system, like Windows 10 or Windows 7 from scratch, you can easily take this job by downloading some OS migration software. Among all, we think EaseUS Todo Backup works the best.
It's the best SSD cloning software that enables users to clone OS from HDD to SSD without any hassle. Download the free backup software and follow the disk clone guide to start the first stage of letting the computer to boot from SSD.
Step 1. Launch EaseUS Todo Backup and click System Clone.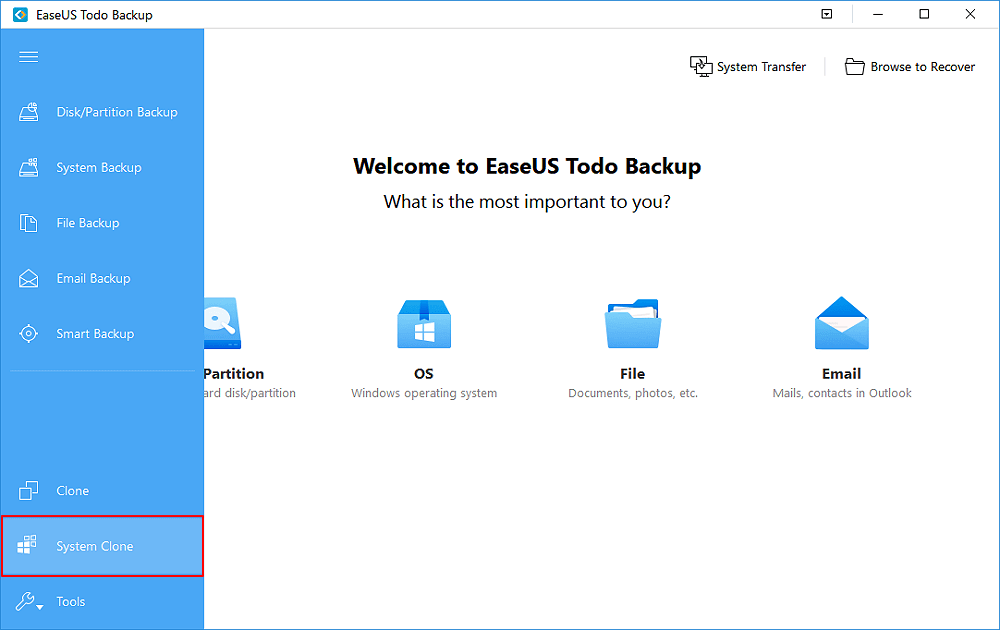 Step 2. The software will detect your system partition and boot partition automatically, so you're only required to select the target disk, which is your SSD. Tick the options Optimize for SSD and Sector by sector clone. Click Proceed.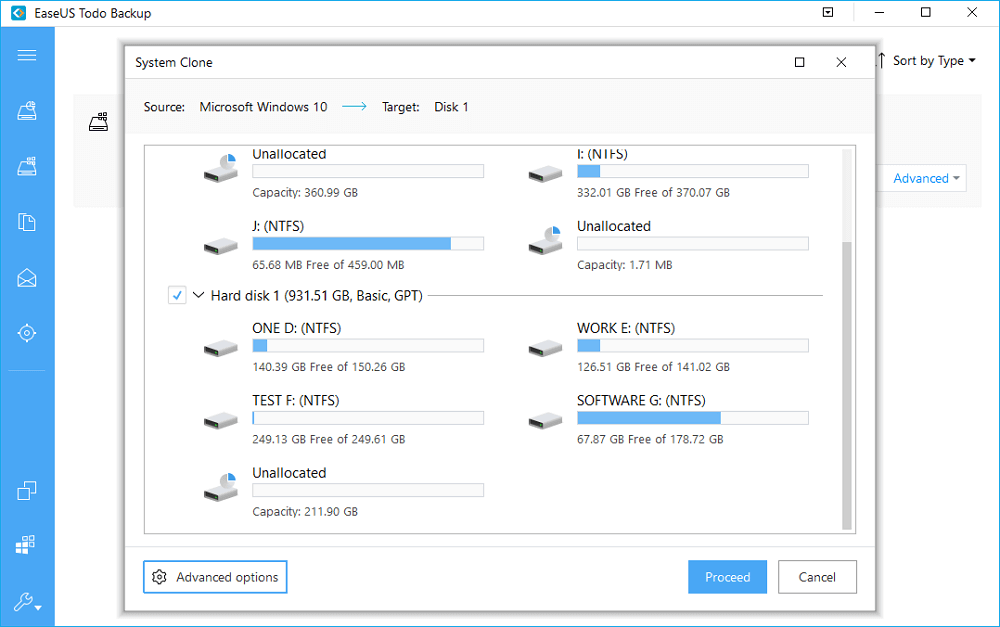 Step 3. The task begins. Tick the option Shut down the computer when the operation completed.
#2. How to Boot from Cloned SSD?
Make sure that you followed the system clone guide carefully to avoid the embarrassing moment that cloned SSD won't boot. Next, you can change the boot order with the following simple steps to boot Windows from SSD at once.
Step 1. During the process of computer restarting, long press F2 key and access to BIOS environment.
Step 2. Change the boot order and set the cloned SSD as the boot drive in BIOS.
Step 3. Press Enter. Now you've boot the computer from SSD successfully.