Bad sectors are sections of your computer's hard drive that have been damaged and have lost the ability to save and store your data. And any data stored in a bad sector is likely to be lost. If you cannot open your files or programs properly, it is most possible that the hard disk might have filled with bad sectors which make your data unreadable or corrupt. To retrieve your data, you should remove bad sectors from hard disk which will make your computer will replace the bad sectors with good sectors and ignore the bad sectors.
Remove bad sector from the command prompt
Chkdsk command prompt in CMD based on Windows operating system is a free built-in Check Disk utility that can scan through your entire hard drive to find and fix bad sectors, errors, corruptions or any other disk problems. Being able to recover hard disk bad sectors, it is your first choice to repair the hard drive. Next, we will show you how to remove the bad sector from hard disk using cmd with a step-by-step guide.
To permanently remove bad sector from hard disk using cmd:
1. Press Windows Key + X button to bring up the power users menu.
2. In the power users menu, select the Command Prompt (Admin) option.
3. Click Yes when you are presented with a UAC window requesting permission to launch the Command Prompt as Administrator.
4. In the new Command Prompt window, type chkdsk E: /f /r /x. Here you should replace E with your drive letter.
This option will run the CHKDSK to check and repair bad sectors or other disk errors in Windows. The "/f" parameter tells CHKDSK to fix any errors it finds; "/r" tells it to locate the bad sectors on the drive and recover readable information; "/x" forces the drive to dismount before the process starts.
Data recovery from a hard disk with bad sectors
If CHKDSK stuck and failed to remove any bad sector from the hard disk, or it deleted your data on the hard disk, here's an alternative data recovery solution - EaseUS disk data recovery to retrieve your files.
To recover deleted data:
First, choose a location to scan
Second, quickly display the deleted data
Third, preview data and then recover
Let's learn the detailed steps:
Step 1. Choose a location
Just make it clear where the data was deleted. Choose this drive and click the Scan button.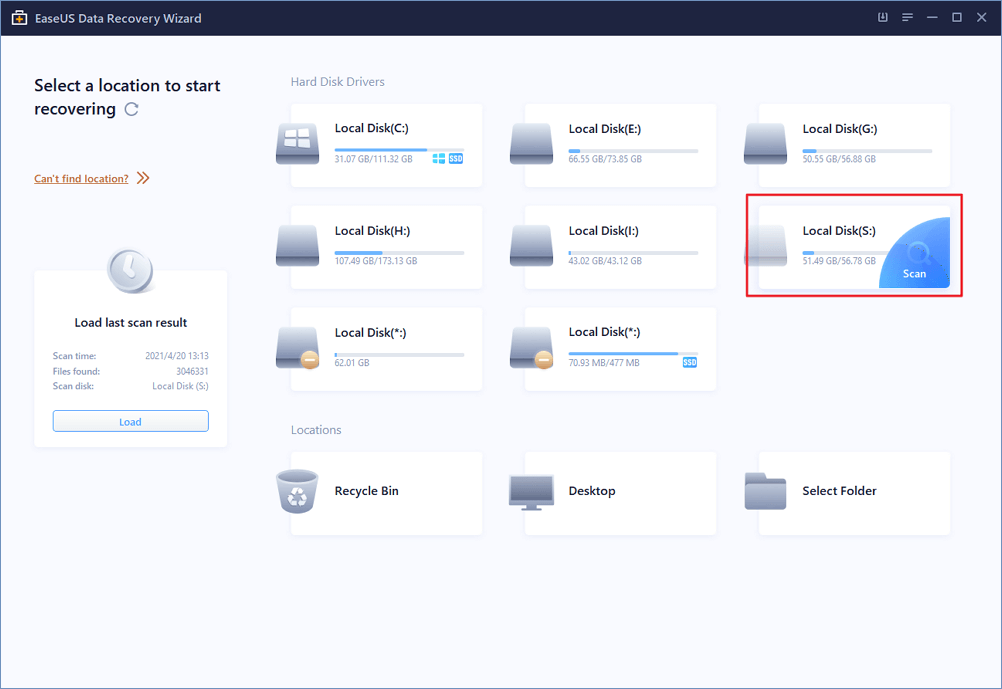 Step 2. Check the quick scan result
It takes several minutes for the software to find deleted contents, and it will put the result in "Deleted files". You can recover the deleted data as soon as it appears in the result.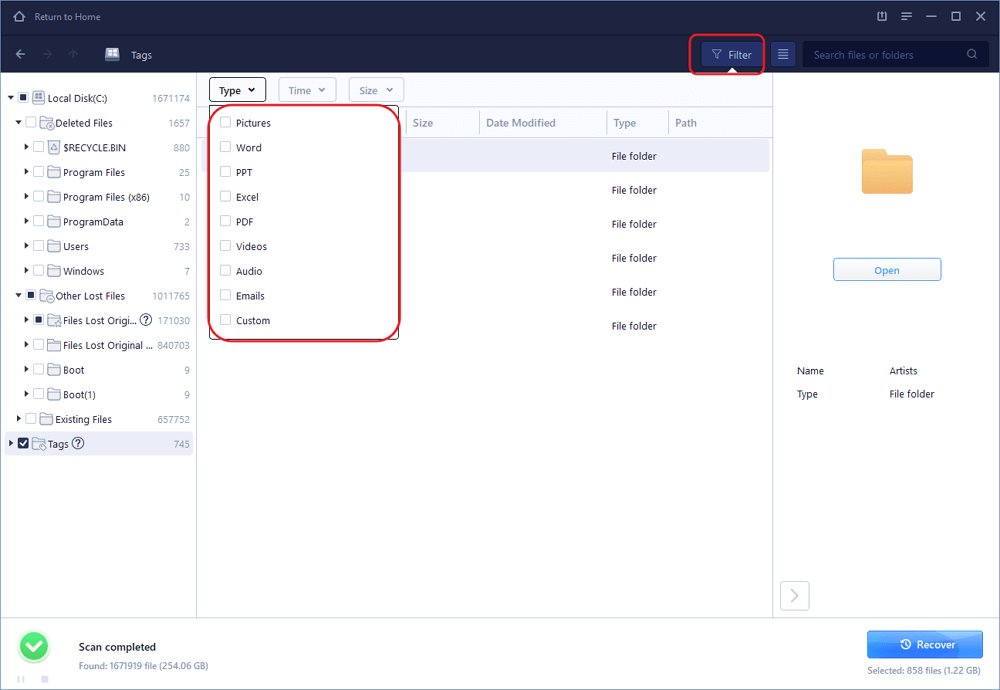 Step 3. Preview data and recover
A double-click on a file allows you to preview. Select the wanted data and click "Recover".