How to Recover Uninstalled Programs on Windows 10?
I heard that many computer users uninstalling programs in Windows 10 in order to free up disk space. This is somewhat awkward, right? But it's happening all the time, people with little computer knowledge take this way to solve low disk issue, even though they don't feel like removing those programs they used for a long time.
What's more, Windows 10 updates somehow delete users' programs, too. It's said that some updates will automatically uninstall incompatible programs, and people have nowhere to find the programs, which makes them very confused.
In fact, there are many ways of teaching people how to increase C drive space in Windows 10, either uses Disk Management tool or a third-party partition manager software. It's not necessary, and most noticeably uninstalling your installed programs or deleting program files won't help regain considerable disk space you need.
Don't waste your time downloading and reinstalling the programs you just uninstalled, or perhaps the programs that Windows 10 update unknowingly deleted. Here are two solutions you can apply to recover uninstalled programs as well as program files in Windows 10 without any hassle.
Solution 1. Using System Restore to Recover Uninstalled Programs
System Restore is a feature in Microsoft Windows that allows the user to revert their computer's state (including system files, installed applications, Windows Registry, and system settings) to that of a previous point in time, which can be used to recover from system malfunctions or other problems.
Restore from a system restore point
This option takes your PC back to an earlier point in time, called a system restore point. Restore points are generated when you install a new app, driver, or Windows update, and when you create a restore point manually. Restoring won't affect your personal files, but it will remove apps, drivers, and updates installed after the restore point was made.
Select the Start button, type control panel and then choose it from the list of results.
Search Control Panel for Recovery.
Select Recovery > Open System Restore > Next.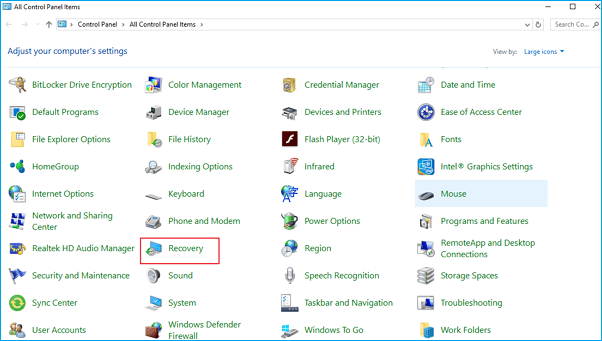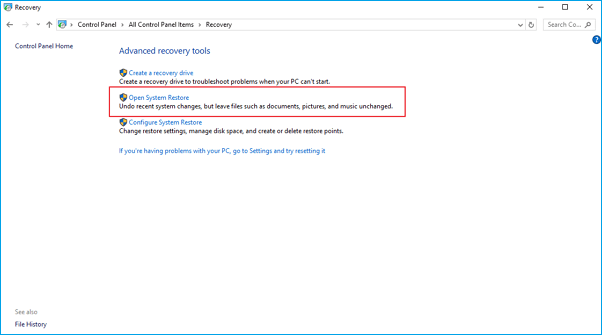 Choose the restore point related to the problematic app, driver, or update, and then select Next > Finish.
Note:
If you're not seeing any restore points, it might be because system protection isn't turned on. To check, go to the Control Panel, search for Recovery, and then select Recovery > Configure System Restore > Configure and make sure Turn on system protection is selected.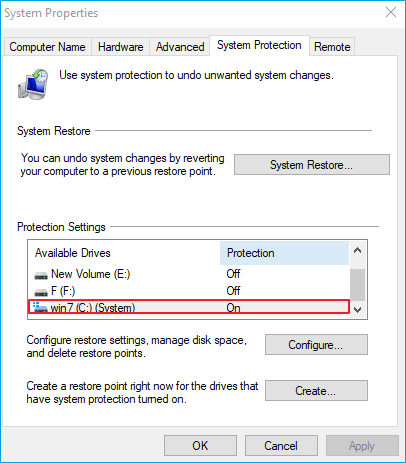 Solution 2. Recover Uninstalled Programs with EaseUS Data Recovery Wizard
There is an inconvenience using system restore to retrieve uninstalled programs in Windows 10 because you'll lose the newly installed ones. In addition, many people didn't turn on the system protection option so that you can't apply the method, either.
In such cases, simply using third-party data recovery tools to crack the problems. Among the available utilities, we select EaseUS Data Recovery Wizard for you. First, download the hard drive recovery software. As soon as it found all the program files, you can choose to upgrade to the full version.