Windows Easy Transfer for Windows XP and Server 2003
Microsoft doesn't offer the support service for Windows XP since April 2014, and Windows Server 2003 will end in July 2015. Windows XP and Server 2003 holders have migrated or plan to transfer data, service, paid programs to something else or later system. Backing up to a local network or USB disk is a common choice, if you want to transfer to Windows 7, 10 or server 2008, 2012, Windows Easy Transfer would be an efficient solution. Windows Easy Transfer can support setting, data, but not support desk applications; we can try EaseUS Todo PCTrans - the data & programs migrations tool.
Windows Easy Transfer - Not Easy for Windows 8.1, Including Windows 10
Just transferring files, documents, music, photos, settings among systems, Windows Easy Transfer work well on Windows XP, Vista, Windows 7 and Windows 8. However, it is not easy for Windows 8.1 users, indeed, we still don't get any official reply about why not successfully transfer data from or to Windows 8.1. Still, now, there is not any feedback and comments about if Windows 10 supports Windows Easy Transfer.
Some people persist on using Windows Easy Transfer to transfer crucial files, setting. Considering Windows 8.1 and applications, highly recommend you EaseUS Todo PCTrans, it can quickly and safely transfer files and applications from Windows XP to Windows 7, 8, 8.1,10.
EaseUS Todo PCTrans - Windows Easy Transfer for Windows XP, Windows 7, 8, 10
EaseUS PC transfer software offers direct and indirect ways to migrate files, applications from Windows XP to Windows 7, 8, 10. "Via the connected network" to directly move photos, documents, movies, programs or "Via the compressed files" to create images to migrate files.
How to Transfer Files from PC to PC via the Connected Network
Step 1: Open EaseUS Todo PCTrans on both of your computers.
Step 2: Connect two PCs via network
1. Connected the two PCs on the same LAN and click the "Continue" button to move on.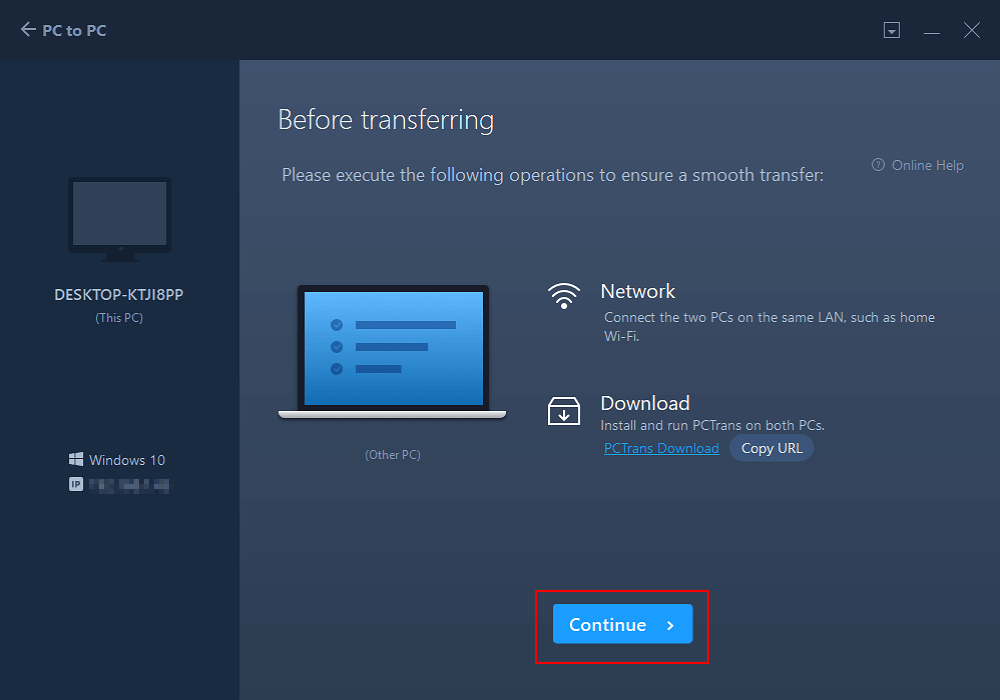 2. Find another PC by IP and click "Connect" to go on. You can also click the "Add a PC" button to find PC by entering its IP address manually.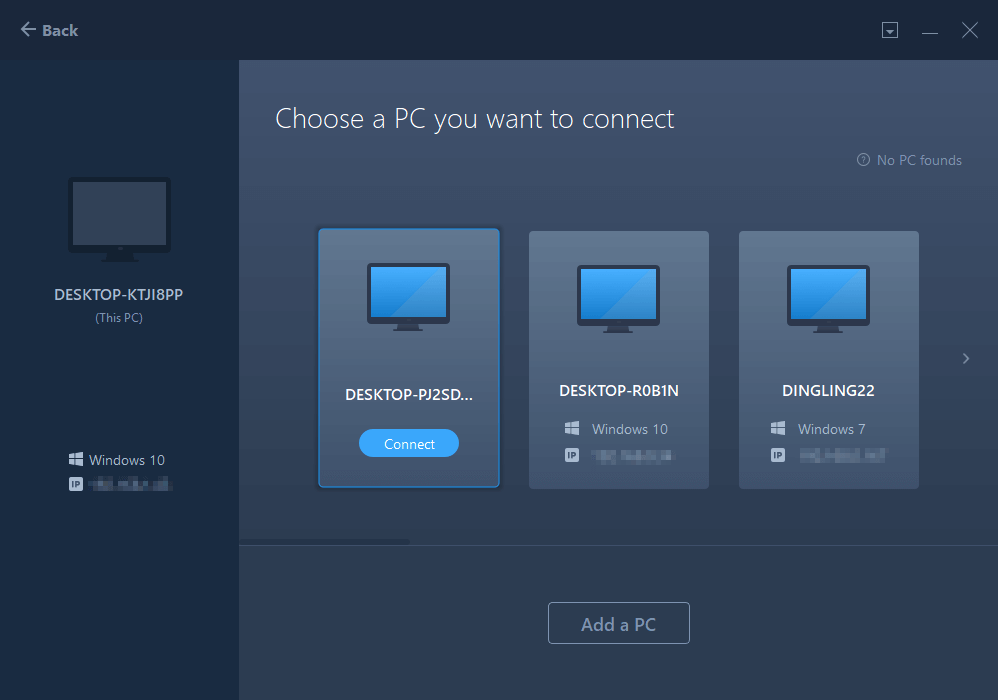 Enter the username and password. If there is no password, click "OK" directly.
3. Choose the transferring direction - "Transfer from this PC to other PC" or in the vice versa.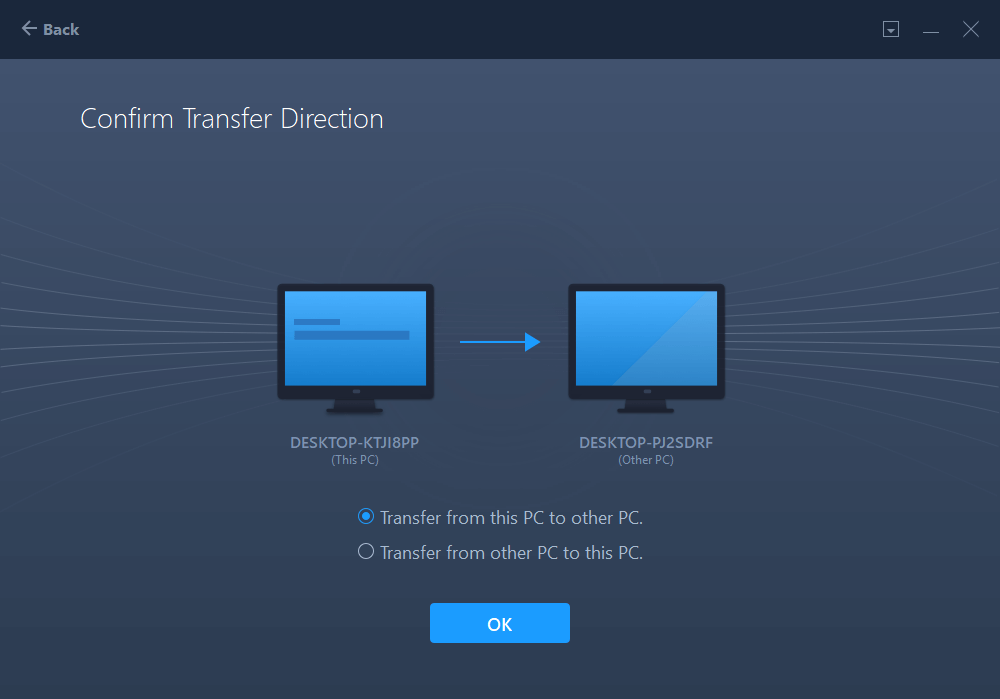 Step 3 Select files to transfer from PC to PC
1. Click "Edit" to select files at the Files column > "Finish" > "Transfer" to confirm transferring the specific files you have selected.
You can also click the "Edit" icon to renagivate a new location to save files.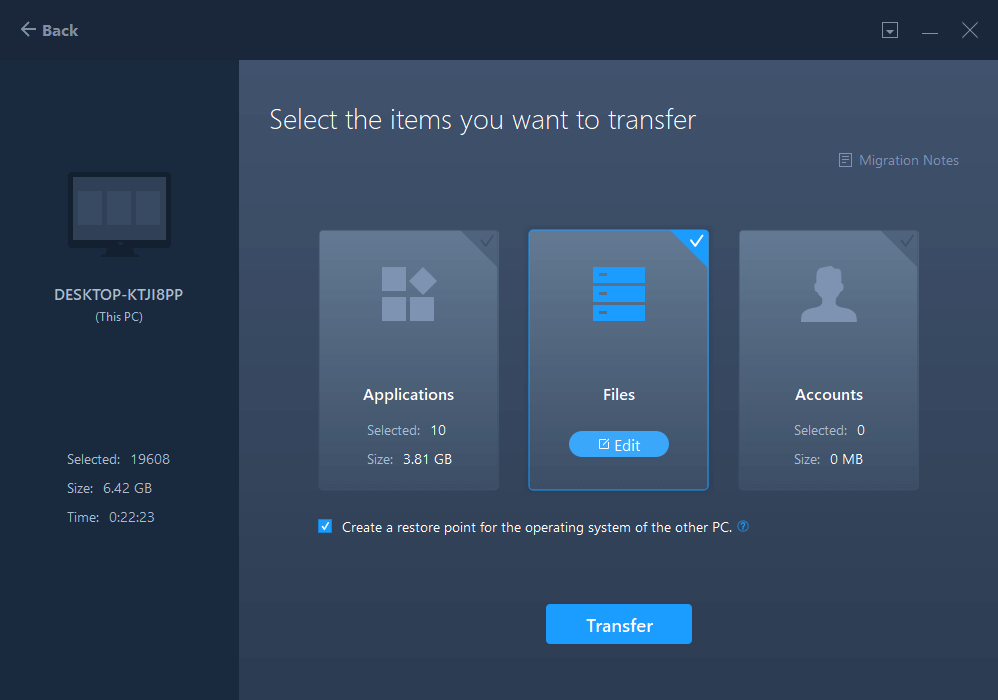 2. Wait for the process finishes. PCTrans will transfer files at a fast speed. It won't take too long.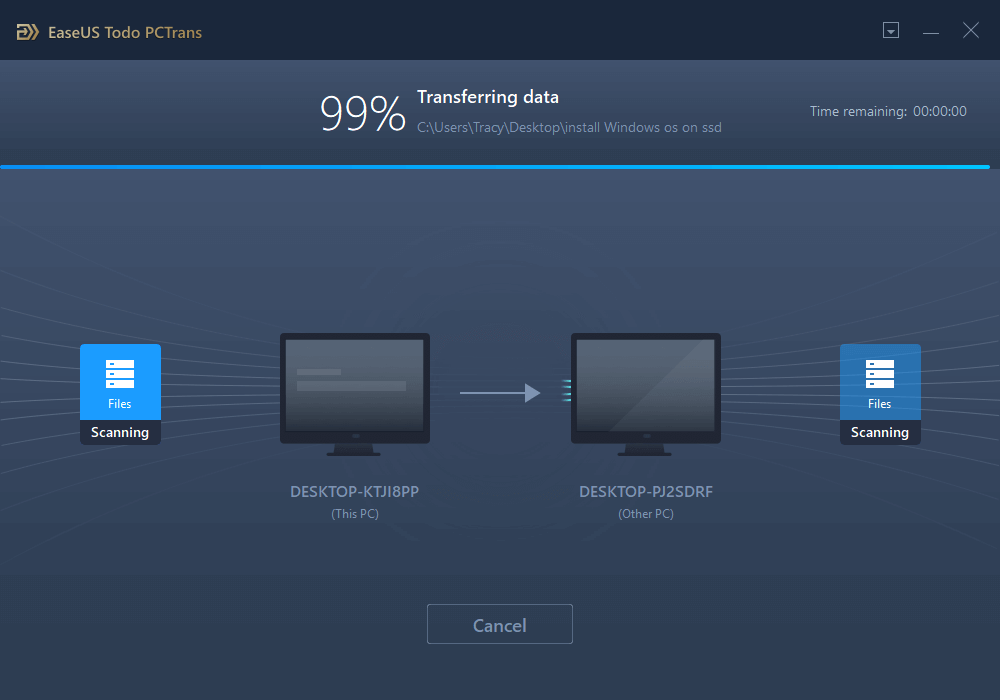 Transfer Files/Programs via the Image File
Launch Todo PCTrans, click "Image" and "Create Image File", choose the folders, programs to create the image. Then copy the image to the targeted computer, run Todo PCTrans on the new system, choose "Image Transfer" and "Recover via Image File".