Transfer QuickBooks to New PC with 100% Working Methods
I got a new computer, how do I transfer QuickBooks to the new PC? 
"Hello, does anyone know how to transfer the QuickBooks and files to another new PC? 
I recently got a new computer, and it works great. I've moved most files from my old computer to the new PC, but some installed programs are still on the old PC. And QuickBooks is one of them.
The problem is that I must use QuickBooks every day and I can't keep both new and old computer on my desk. 
So I want to know is there a way that can help me move and transfer the QuickBooks with data files to my new PC? How?"
How to Transfer QuickBooks to A New PC?

QuickBooks is a popular accounting app for many small and medium-sized companies which use it to pay invoices, pay or accept payments and much more online. Right now, QuickBooks has already owned more than 4 million businesses users signed for a free trial. With the growing number of QuickBooks users, a variety of problems by using QuickBooks would occur almost every day. And how to transfer QuickBooks to a new PC is one of the top issues to most ordinary users. 
What will you do when you need to transfer the QuickBooks to another new computer in Windows 10/9/8? Do you know how to move the QuickBooks App wthe ith data folder to a new machine? We've collected two 100% working methods listed below for you to transfer QuickBooks to a new PC without losing any files and data:
Question: How about the QuickBooks license?
Both two methods provided here can't transfer the activation license of your QuickBooks to the new computer. So we highly recommend you to find and backup the license first before you do the transferring job. 
You can then use the activation license to activate this software and continue using it for accounting again. If QuickBooks doesn't activate with the license, you can try to contact the QuickBooks support team for help after the transferring process.
Let's see how to transfer your QuickBooks to a new computer in Windows 10, 8 or 7 without losing any files now: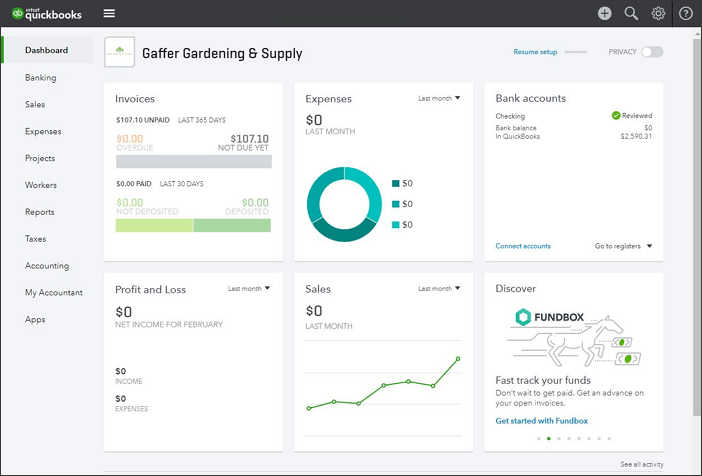 Method 1. Transfer QuickBooks with files to new PC using PC transfer software (easy)
If you prefer a risk-free and efficient way to move and transfer the QuickBooks App with files to another new computer without reinstallation, powerful PC transfer software - EaseUS Todo PCTrans can assist you to resolve this issue with a few simple clicks. 
You can just download, install it on both of your two computers (old PC with QuickBooks and a new computer) and activate it for transferring all QuickBooks files to the new PC at one time now:
Step 1. Select the transfer mode.
Download and install EaseUS Todo PCTrans on both PCs.
Launch EaseUS Todo PCTrans on the computers and click "PC to PC" on one of them.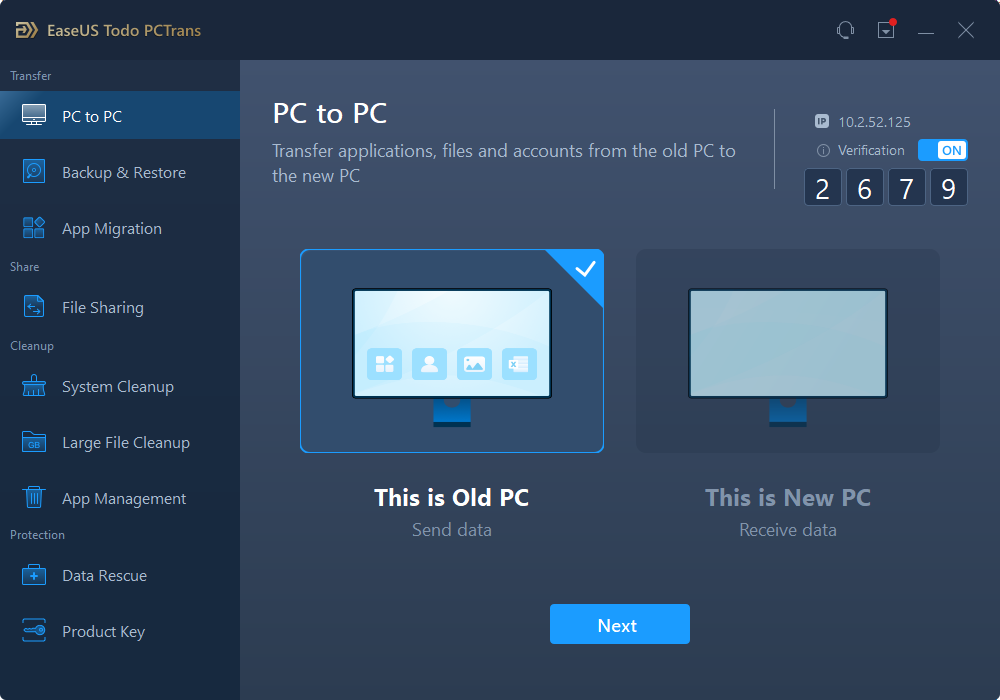 Step 2. Connect the PCs.
Choose the other PC by its name or IP address and then input the account password or verification code of the target PC.
Check the verification code on the right top of the "PC to PC" main screen on the target PC.
Specify the transfer direction and click "Connect".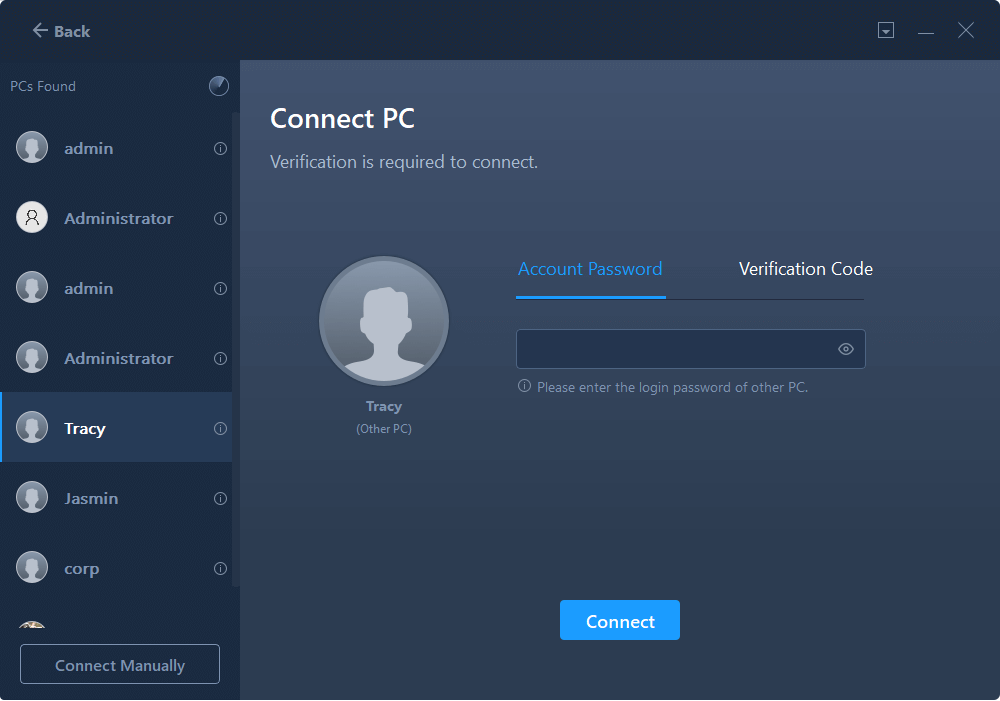 Step 3. Choose QuickBooks to transfer.
Hover on "Applications" and choose "Edit".
In the list of applications, choose "QuickBooks" and click "Finish".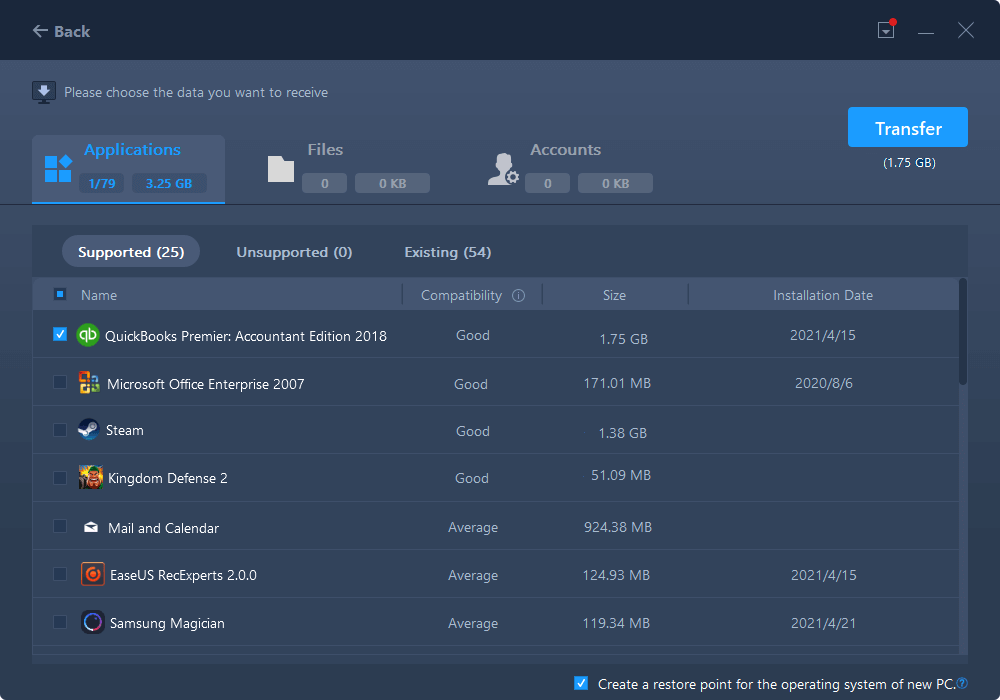 Step 4. Transfer QuickBooks from PC to PC.
After selecting the application, click "Transfer" to start transferring QuickBooks from one PC to another.
When it has done, click "OK".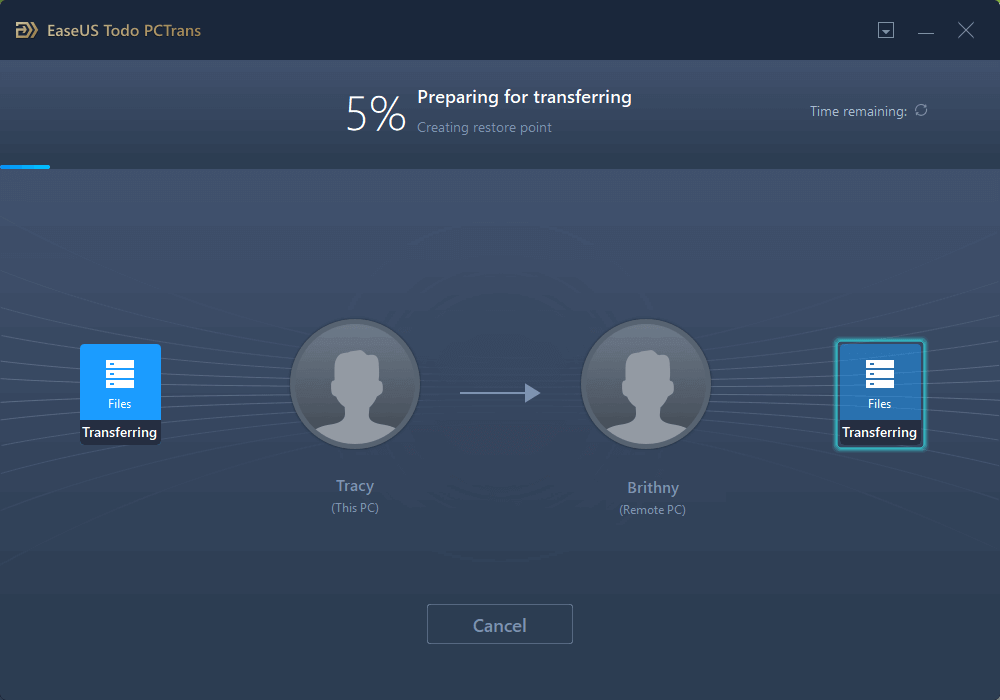 Note: This PC transfer software will transfer the QuickBooks to the default location on your PC (usually C: drive) and create a shortcut on your desktop if you've got one on your old PC. 
Method 2. Manually move QuickBooks with files to new PC (complicated)
If you don't want to refer to any transferring software for help, but you prefer to do the job on your own. You can choose the manual way to move and transfer your QuickBooks with files to a new PC with more complicated steps. 
You can try the below guidelines and move your QuickBooks to the new computer now:
Step 1. Move QuickBooks software application to new PC (reinstall)
1. Take the QuickBooks CD or the installation file that you downloaded or purchased to your new computer.
2. Follow the installation wizard to install it on the new computer.
3. Do remember to update the QuickBooks when the program prompts to ask you to install the latest version on your new computer.
Step 2. Transfer your QuickBooks data file from old computer to new PC
1. Go to your old PC and open QuickBooks on it, click "File" > Open "Previous Company".
This will guide you to locate the QuickBooks data files and do remember the exact name of the listed files.
2. Navigate to the location and copy the files to an external flash drive or memory card.
3. Plug the external flash drive to your new PC and create a new folder on your computer called QuickBooks Data and copy the files from the flash drive to the new folder.
4. Open QuickBooks on your new PC, click "File" > Open or Restore "Company" and locate the new file you created.
And you can use those business files on this software again now.
NOTICE: During the process, the program may ask you to activate or purchase QuickBooks. Try the license first, if it doesn't work. Contact the QuickBooks tech support team for assistance.
They will be available to help you out of this activation issue.
Daisy is the Senior editor of the writing team for EaseUS. She has been working in EaseUS for over ten years, starting from a technical writer to a team leader of the content group. As a professional author for over 10 years, she writes a lot to help people overcome their tech troubles.
Written by Tracy King 
Tracy joined in EaseUS in 2013 and has been working with EaseUS content team for over 7 years. Being enthusiastic in computing and technology, she writes tech how-to articles and share technical solutions about Windows & Mac data recovery, file/system backup and recovery, partition management and iOS/Android data recovery.
EaseUS Todo PCTrans Free is a useful and and reliable software solution created to serve in computer migration operations, be it from one machine to another or from an earlier version of your OS to a newer one.

 Read More

EaseUS Todo PCTrans is by the folks at EaseUS who make incredible tools that let you manage your backups and recover your dead hard disks. While it is not an official tool, EaseUS has a reputation for being very good with their software and code.

Read More

It offers the ability to move your entire user account from your old computer, meaning everything is quickly migrated. You still get to keep your Windows installation (and the relevant drivers for your new PC), but you also get all your apps, settings, preferences, images, documents and other important data.

 Read More
About EaseUS Todo PCTrans
EaseUS Todo PCTrans can transfer settings, applications and data between PCs and HDDs. Your all-round PC transfer and migrate software to upgrade devices without re-installation.