How to share/transfer files between two PCs in Windows 10?
Since more and more users are using Windows 10 and quite a lot users are changing their computers from old desktops into new laptops or tablets. And data transferring becomes a big problem for them.
How to share or transfer files between two PCs in Windows 10 becomes a question. Here below, in this article, we'll provide three major methods to help you share or transfer files including personal data, useful software, and apps between two PCs. If you are trying to transfer files between two PCs, or need to migrate apps from old PC to new one, follow below-offered three methods for transferring files between computers and PCs with ease now.
If you prefer a time-saving and highly efficient way, you are in the right place. All you need is to take just a few minutes and find the best way for yourself to transfer files, programs, software or apps between computers without losing any data.
Method 1. Use file transfer software to share/transfer files/apps/programs between two PC
If you need an efficient method to save you time and energy for transferring or sharing files, applications or other software with your friends, colleagues or classmates, your best choices is to use professional file transfer software.
Why is that? Here below are some advances that professional file transfer software can bring you:
Saving time and energy copying and pasting files into new PC.
Share more wanted files to new PC: programs, software, applications or even games.
No data loss trouble and no false operation would occur.
Support to transfer files without the network. (If you need to move some confidential files, you might need this feature.)
So how to find such a file transfer software? Here we'd like to recommend you try EaseUS PCTrans which supports you to transfer whatever you want such as personal files, essential software, programs, games or apps into another drive in one PC or other PCs with simple clicks.
And you may follow below tutorial to directly transfer and share files between two PCs now:
 Notice:

If you prefer a 100% free tool for sharing files between PCs, EaseUS PCTrans Free will help. (Only two apps/files are supported.)
If you want to share a significant number of data without limitation, please activate it and follow guidelines here to start the transferring with ease.
Step 1. Install and open EaseUS Todo PCTrans on both your PC and laptop. Select "PC to PC" to transfer files, applications, and user account from PC to your laptop directly.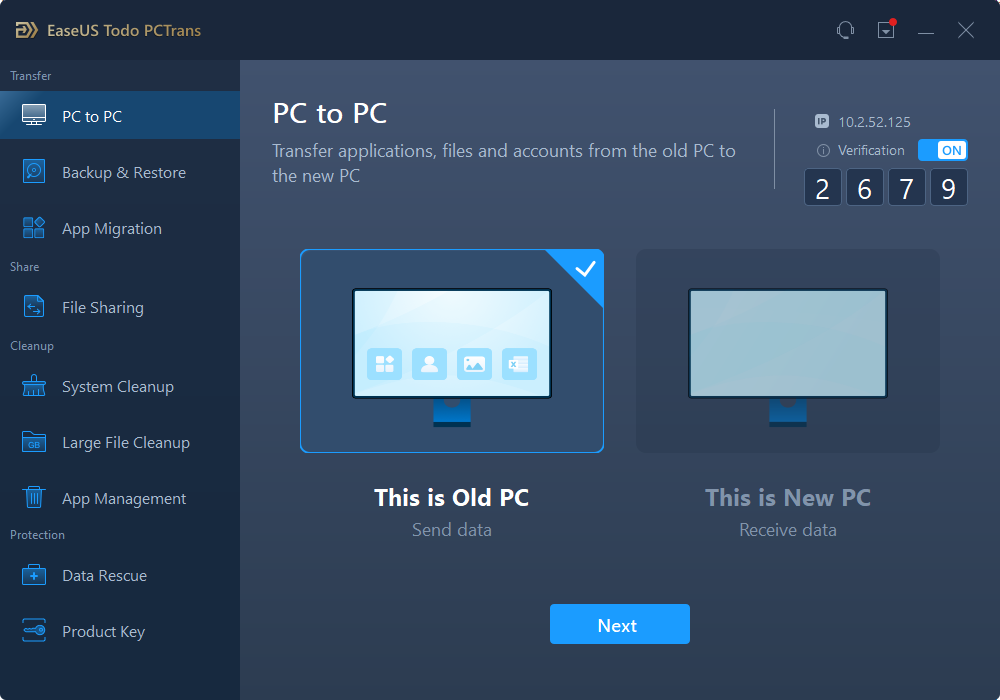 Step 2. Follow the on-screen guides to complete the connections between two computers and choose the right transfer direction.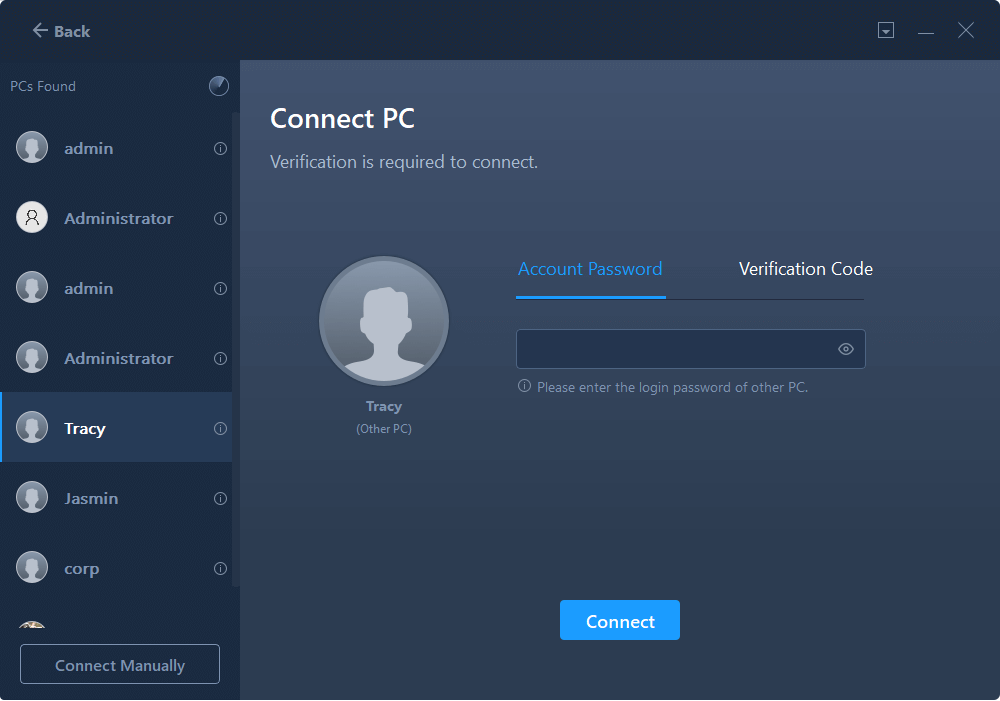 Step 3. Now, choose "Files" and click "Edit" to select files to transfer.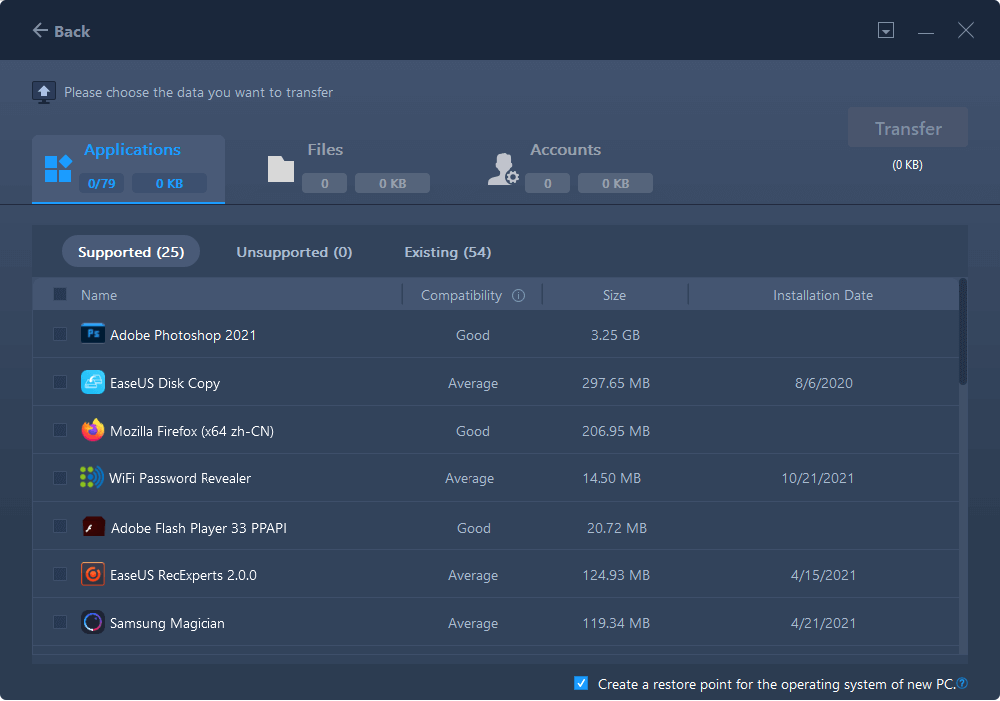 Step 4. Go to your computer and select the target files. By default, PCTrans will transfer and save data to the same location on the target computer. But you can click the "Edit" icon to customize the storage path as you need.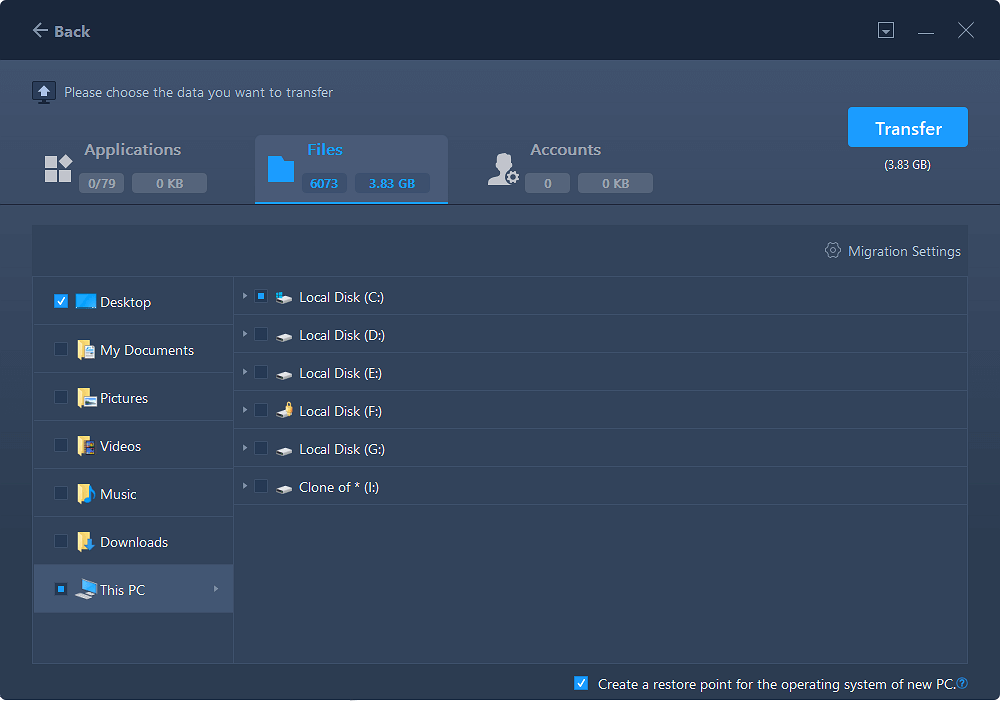 Step 5. Now, click "Finish" and "Transfer" to start to transfer files from PC to laptop at a fast speed.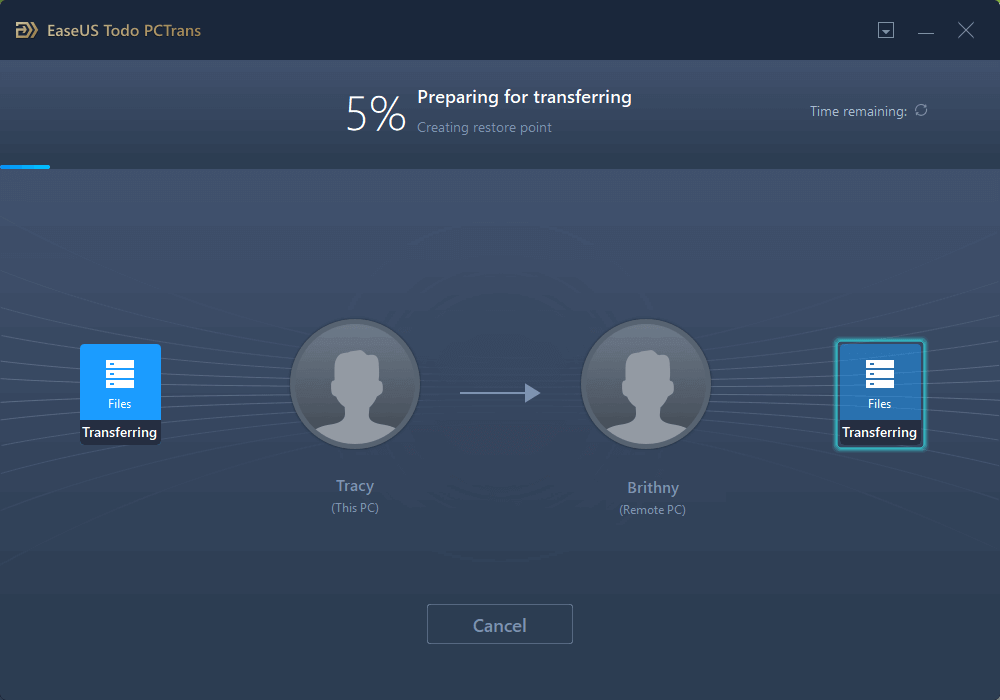 Method 2. Use the Internet to transfer or share files between computers
(via Cloud/Email/NAS/Local Network Drive/Apps)
Another useful method for transferring data between PCs is to use the Internet. You can directly connect your PCs to LAN/WiFi and then share or transfer important files to new PC.
Here below we have connected several file sharing/transferring way for you:
Share files/transfer files via local network drive/NAS
Share/transfer files through Cloud services
Share/transfer files through Email
Share/transfer files by apps such as Skype/WeChat/Instagram, etc
And you may follow below guidelines to share or transfer files through the internet now:
1. Connect both PCs with the same network.
2. Log in your Cloud/Email/Apps which you choose to transfer files or open Local Network Drive with your account.
3. Select files such as documents, images, videos, audios, etc you need to share or transfer and sent to new PC or copy to the local network drive.
4. Receive and save shared/transferred files to new PC.
The only thing that may affect the transferring speed and process is the network speed.
Method 3. Use external storage device to share/transfer files between two PCs
If you don't have a network connection on your PCs, or you need to transfer some confidential files, you may try this way which is to copy and paste important files into an external storage devices such as USB drive, SD/memory card/external hard drive etc and then move those files into new PC.
1. Connect external storage device with source PC from which you want to share files;
2. Select files that you want to share or transfer to copy into the device;
3. After finishing the copying process, disconnect storage device from PC and connect it with the new PC;
4. Then move files into new PC.
This method is 100% free but the only issue is that you shall be very careful while transferring files to the new PC. A careless operation can cause serious data loss issue.
 Notice:

1. Please note that if you need to share installed software, apps, programs etc into new PCs, you'll need EaseUS PCTrans or similar software for help.
2. Please be careful while you are trying Method 2 or Method 3 to share/transfer files between two PCs.