"I get a new disk, because of the old disk has a bad sector and strongly affects computer speed. I want to move the programs from the old hard drive to my new SSD, for I don' have the installations discs. Is that possible to transfer some programs to another hard drive? "
Cloning the entire old drive to the new hard drive, which can transfer files, system, programs, and settings to something else. If you want to have a clean system installation, move some basic programs, and not clone the whole disk, you can try EaseUS Todo PCTrans. It allows us to select specific applications like Windows Office, CCleaner, and Skype to transfer. Besides applications migration, EaseUS Todo PCTrans can directly transfer important photos, documents, purchased music, movies to another hard drive on the same LAN or indirect transfer without the network.
How to Transfer the Installed Programs, Data to the New Hard Drive
If you replace the computer and plan to move the files from the old hard drive to the new computer, you could run EaseUS Todo PCTrans on two computers and choose "Via the connected network" to move.
Here we will introduce another way - "Via the compressed files". The method can transfer applications to the new hard drive on the same computer; it is a better migration way after upgrading the hard drive to a larger one on the original PC.
Tip: If you want to use a USB drive as the destination, connect it to your computer first.
Step 1: Download and launch EaseUS Todo PCTrans.
Step 2: Create an image.
Click "Create" to start the image creating process.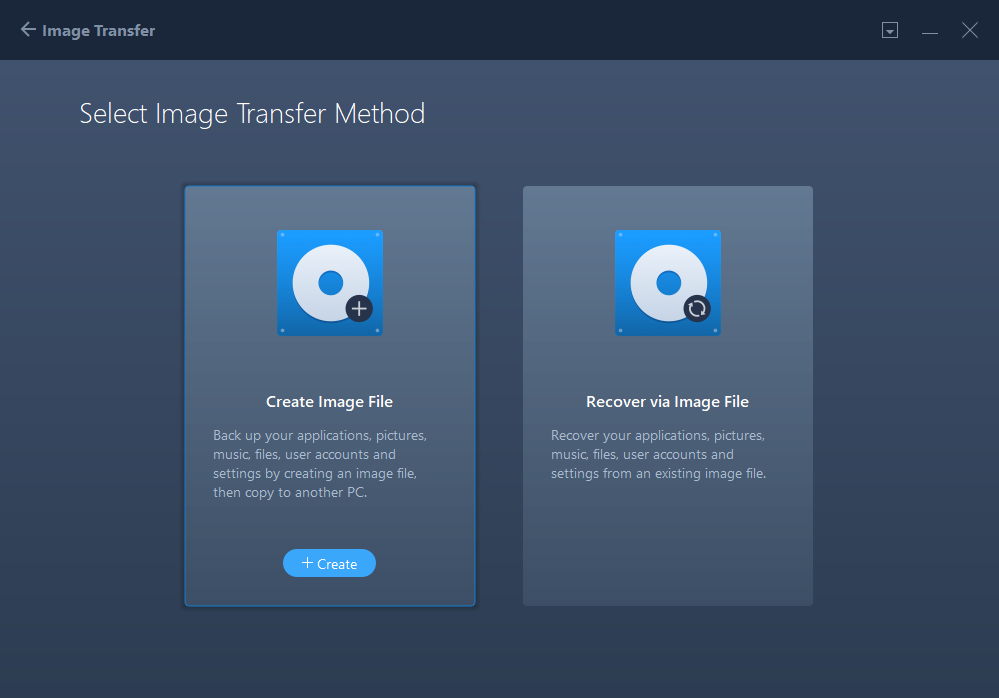 Set the image name and choose the drive to save the files.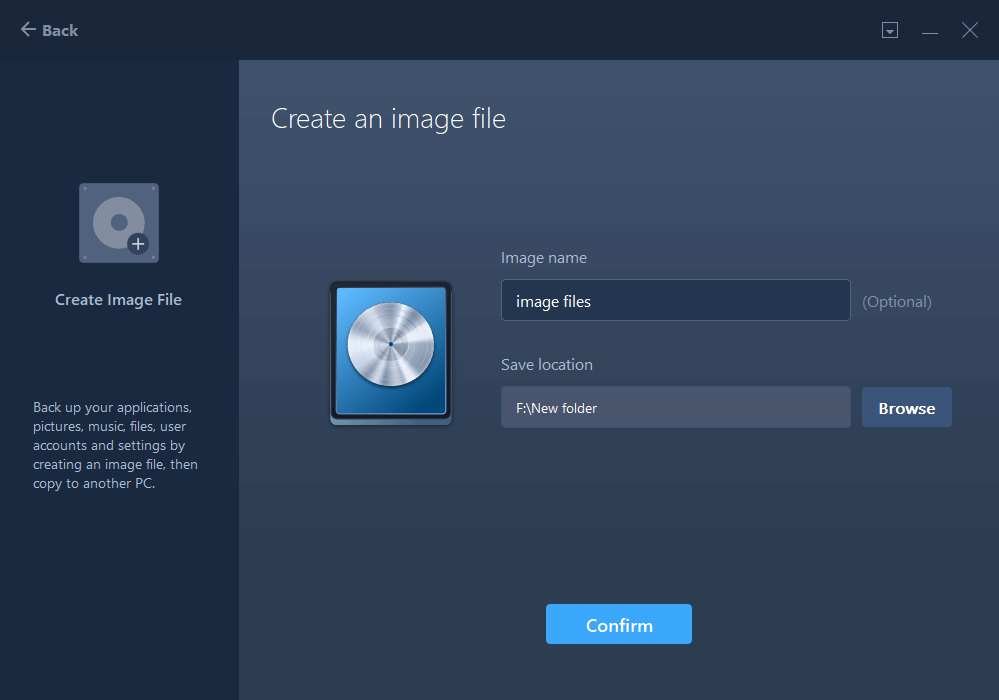 Click "Create" to transfer files to the wanted drive.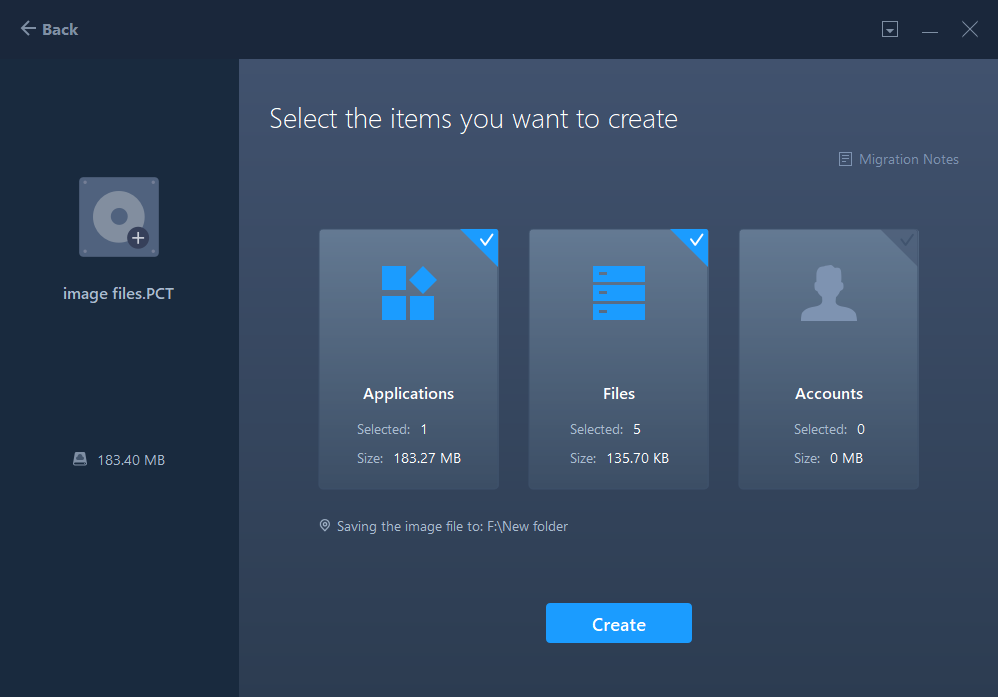 Step 3: Recover the image.
Again, open the software and select "Image Transfer" and then click "Recover".
Find the image files and click "Recover".
Click "Edit" and select the wanted files.
Then click "Recover". After this, you can successfully transfer files from one drive to another.
Now we could usually use programs and data on the new hard drive. If you want to transfer the Windows operating system to the new hard drive, recommend you to try EaseUS Todo Backup, it can migrate system and clone entire hard drive. About the licensed programs, we need to deactivate the specific programs on the old computer and activate them on the new hard drive.
The video tutorial of transferring data and applications to the new hard drive