How to Transfer the Installed Programs, Data to a New Hard Drive
"I get a new disk, because of the old disk has a bad sector and strongly affects computer speed. I want to move the programs from the old hard drive to my new SSD, for I don' have the installations discs. Is that possible to transfer some programs to another hard drive? "
Cloning the entire old drive to the new hard drive, which can transfer files, system, programs, and settings to something else. If you want to have a clean system installation, move some basic programs, and not clone the whole disk, you can try EaseUS Todo PCTrans. It allows us to select specific applications like Windows Office, CCleaner, and Skype to transfer. Besides applications migration, EaseUS Todo PCTrans can directly transfer important photos, documents, purchased music, movies to another hard drive on the same LAN or indirect transfer without the network.
How to Transfer the Installed Programs, Data to the New Hard Drive
If you replace the computer and plan to move the files from the old hard drive to the new computer, you could run EaseUS Todo PCTrans on two computers and choose "Via the connected network" to move.
How to move programs from one drive to another
Here we introduce a better migration way after upgrading the hard drive to a larger one on the original PC - App Migration.
Step 1. Launch EaseUS Todo PCTrans and select transfer mode
On the main screen of EaseUS Todo PCTrans, go to "App Migration" section and click "Start" to continue.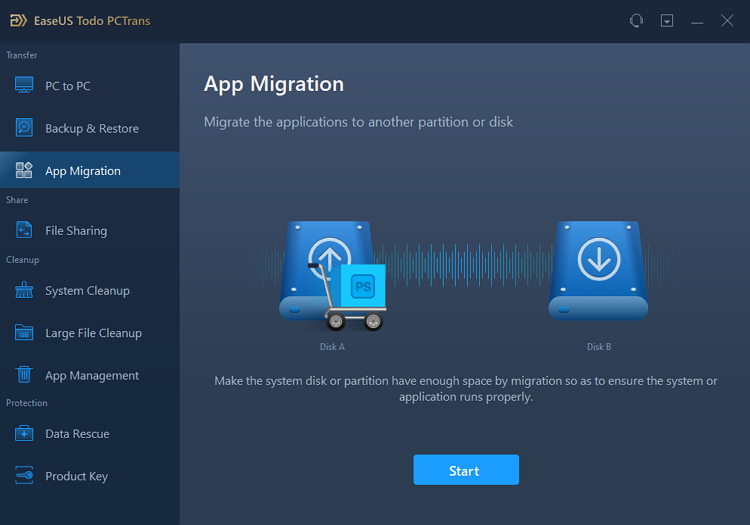 Step 2. Select apps and another drive to transfer
1. Select the source partition and tick applications, programs and software (marked as "Yes") that you'd like to migrate.
2. Click triangle icon to select another drive or disk as your target device and click "Transfer" to start the migration.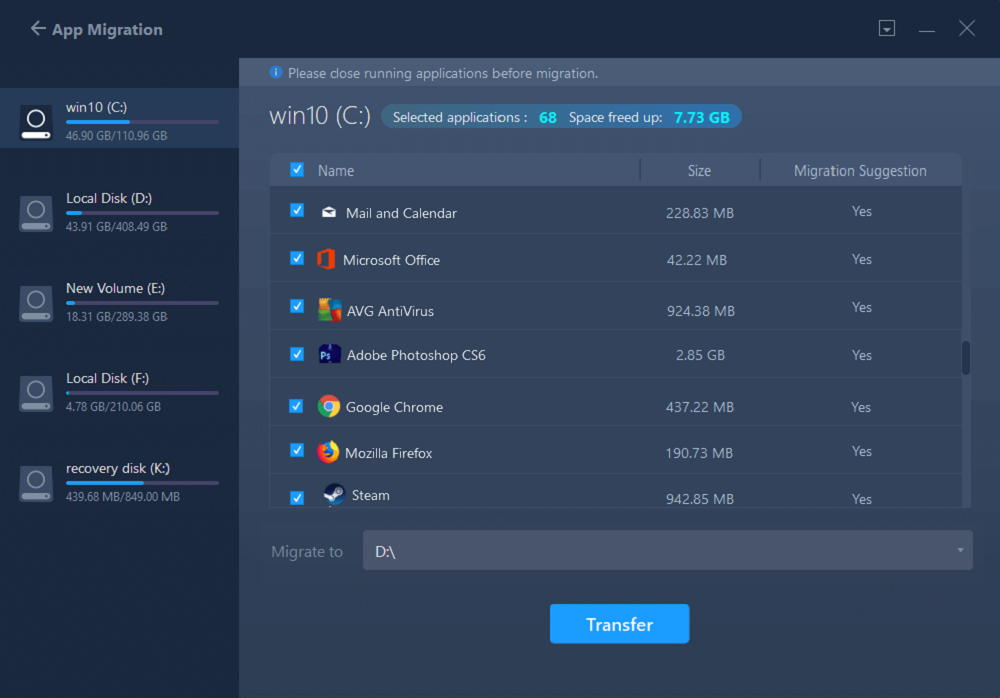 Step 3. Finish the migration process
When the transferring process finishes, click "OK" to complete.
You can restart your PC to keep all the changes, and you should be able to run your migrated apps on the other drive again.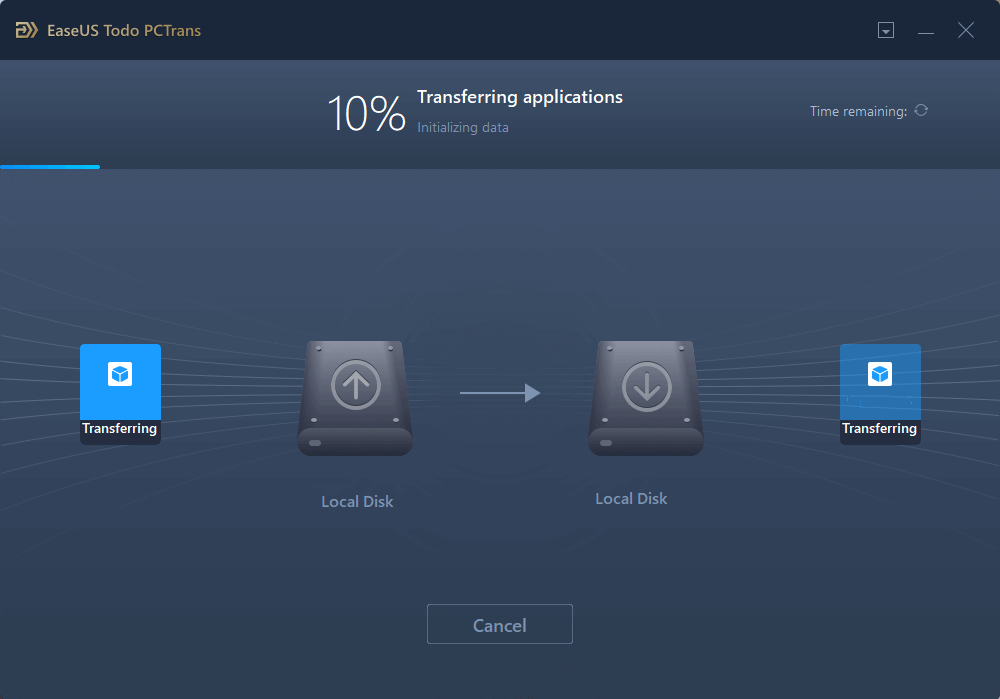 In addition to the automatic transferring tool, we also introduce the manual way, which is a bit complex than the third-party software.
The steps are as follows:
Step 1: Open File Explorer > Browse the root on the new drive > Right-click, choose New, and then click Folder.
Step 2: Open a File Explorer window > Head to the original drive folder > Copy the folder containing programs file > Turn to the other File Explorer window and then open the folder you created > Paste the programs files to the new drive.
Step 3: Delete the program files in the source drive. 
Step 4: Choose File on the ribbon of File Explorer > Choose Open command prompt as administrator and confirm the user access control prompt.
Step 5: Type mklink /j
If you move the program from C to E, you can type "mklink /j C:\Program Files\My Program E:\Program Files\My Program" and press Enter.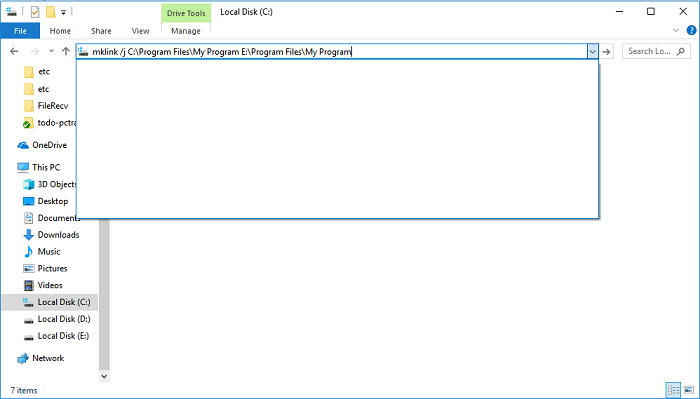 The video tutorial of transferring data and applications to the new hard drive
How to move program and data together from one drive to another
The former method can relocate program and program-related files. If you want to move programs and data like documents, videos, musics, and more data, here we will introduce another way - "Via the Image Transfer of EaseUS Todo PCTrans".
The method can transfer applications to the new hard drive on the same computer. The Backup & Restore aims to create a backup file that contains what you want to relocate, and then you can restore the files to another new drive.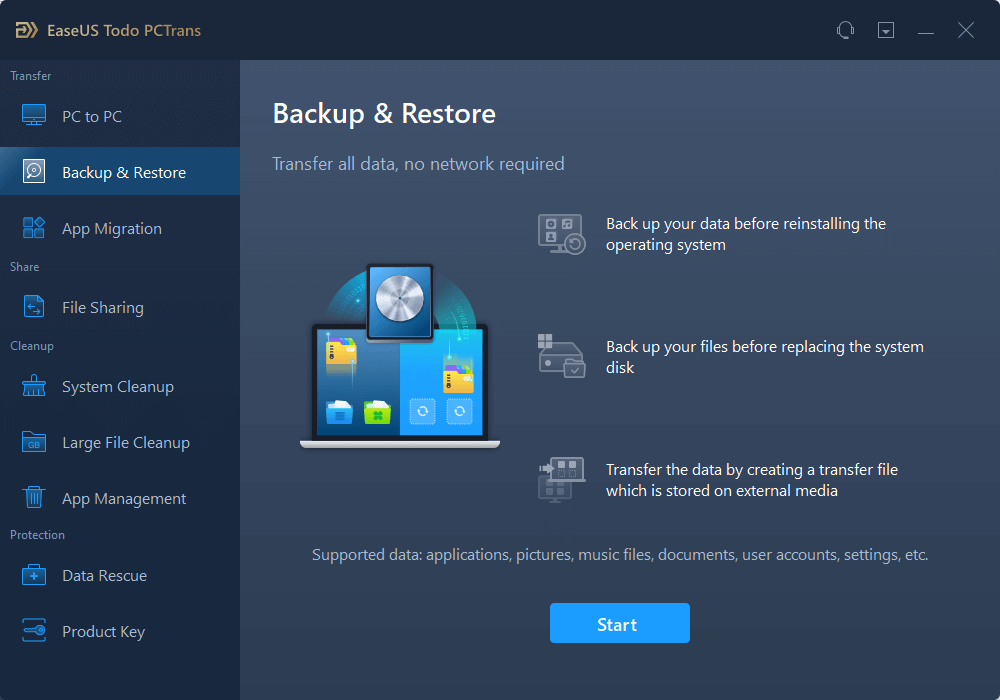 How to transfer program, data, and OS to another drive
Now we could usually use programs and data on the new hard drive. If you want to know how to move OS to another drive, recommend you to try EaseUS Disk Copy, it can migrate system and clone entire hard drive without data loss. About the licensed programs, we need to deactivate the specific programs on the old computer and activate them on the new hard drive.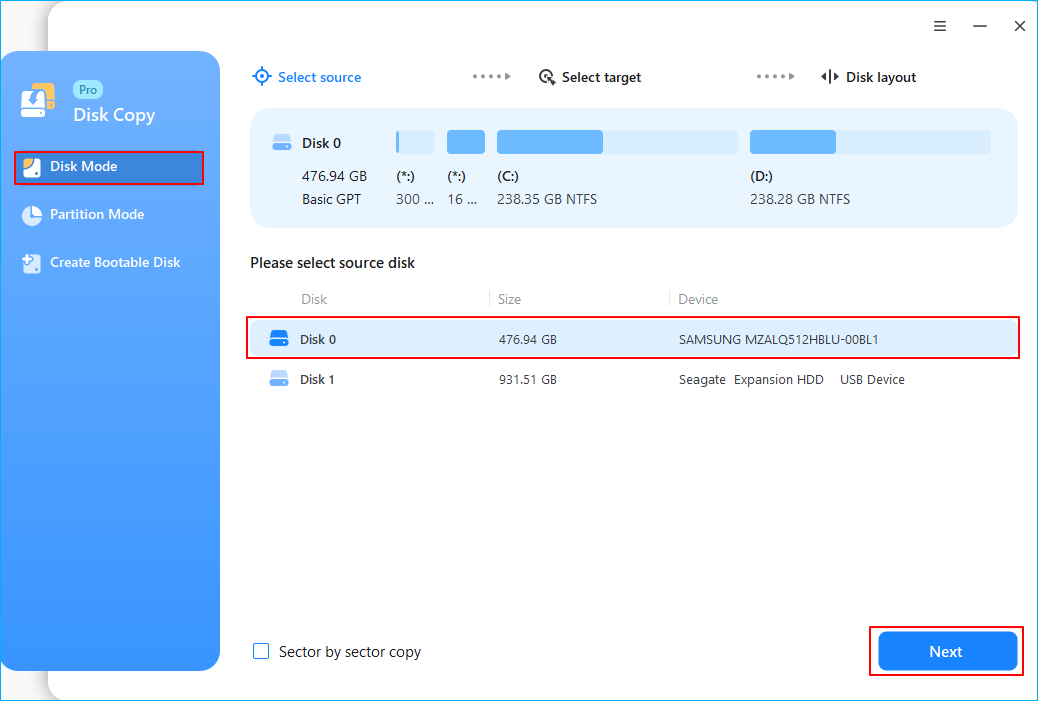 Conclusion
Thanks to the powerful tool of EaseUS Todo PCTrans, you can transfer the program to a new hard drive via App Migration. For meeting all your needs, the Image Transfer perfectly matches the moving programs and data to another drive. Moreover, if you want to relocate program, data, and operating system, the EaseUS Disk Copy is worth trying. 

Roxanne is one of the main contributors to EaseUS and has created multiple posts on digital devices like PCs, Mobile phones, tablets, Mac, etc. She loves to share ideas with people of the same interest.
EaseUS Todo PCTrans Free is a useful and and reliable software solution created to serve in computer migration operations, be it from one machine to another or from an earlier version of your OS to a newer one.

 Read More

EaseUS Todo PCTrans is by the folks at EaseUS who make incredible tools that let you manage your backups and recover your dead hard disks. While it is not an official tool, EaseUS has a reputation for being very good with their software and code.

Read More

It offers the ability to move your entire user account from your old computer, meaning everything is quickly migrated. You still get to keep your Windows installation (and the relevant drivers for your new PC), but you also get all your apps, settings, preferences, images, documents and other important data.

 Read More
About EaseUS Todo PCTrans
EaseUS Todo PCTrans can transfer settings, applications and data between PCs and HDDs. Your all-round PC transfer and migrate software to upgrade devices without re-installation.