How to Transfer System Settings in Windows 10
How can you transfer system settings to a new computer
"I recently upgraded to a new PC. Can someone tell me how to transfer the system with all my settings like personalization, computer power settings, etc. from one computer to another? I am using Windows 10."
A large number of Windows users have encountered a situation where their PC is too old to work smoothly. To get the problem fixed, they usually choose to buy a new one. In this case, they will face a system migration job, which is not a difficult thing as it can be done quickly with third-party disk clone software. However, here comes another issue. Except for the operating system, most users also want to transfer all the settings from the old computer to the new one. How to migrate these items all together?
What is the easiest way to transfer system settings
Is it possible to transfer system settings from one computer to another? If yes, what is the easiest way to do it? Here, our advice is to try EaseUS PC transfer software; a program can help you transfer installed applications and personal data while keeping all your system settings in the personalization and computer power settings. 
Download and install EaseUS Todo PCTrans on your computers and then follow the next part to get things done.
How to transfer system settings in Windows 10
Step 1. Install and launch EaseUS Todo PCTrans on both two devices. On the source PC, select "PC to PC" to continue.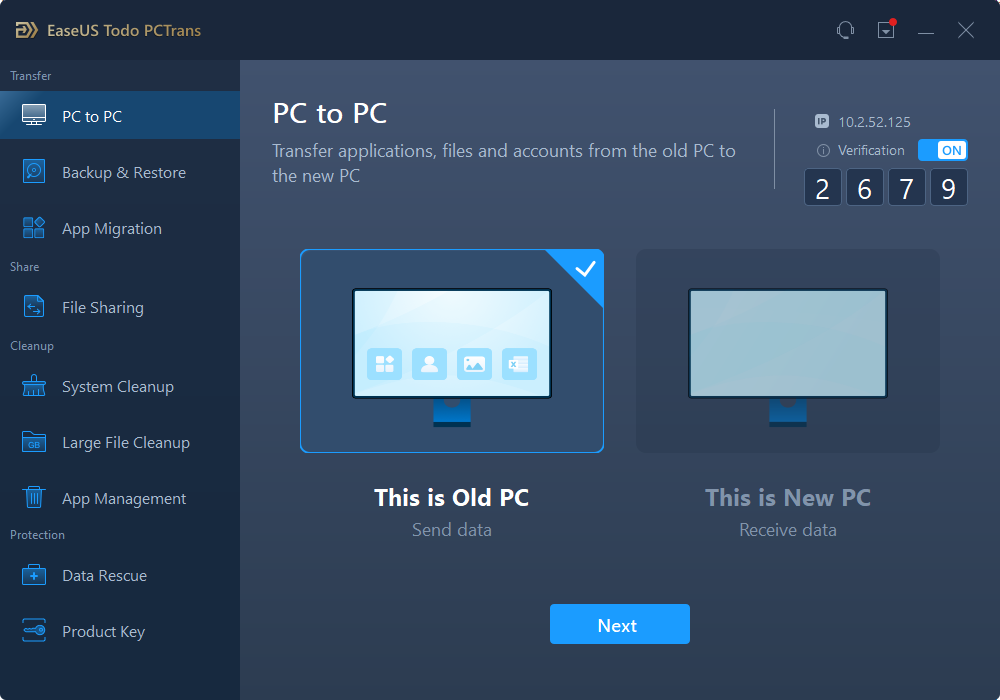 Step 2. Make sure the two PCs are on the same LAN. Connect to the target PC via its IP address or adding it manually. Enter the login account and password of the target PC and link two PCs by clicking "OK", then choose the direction to transfer files.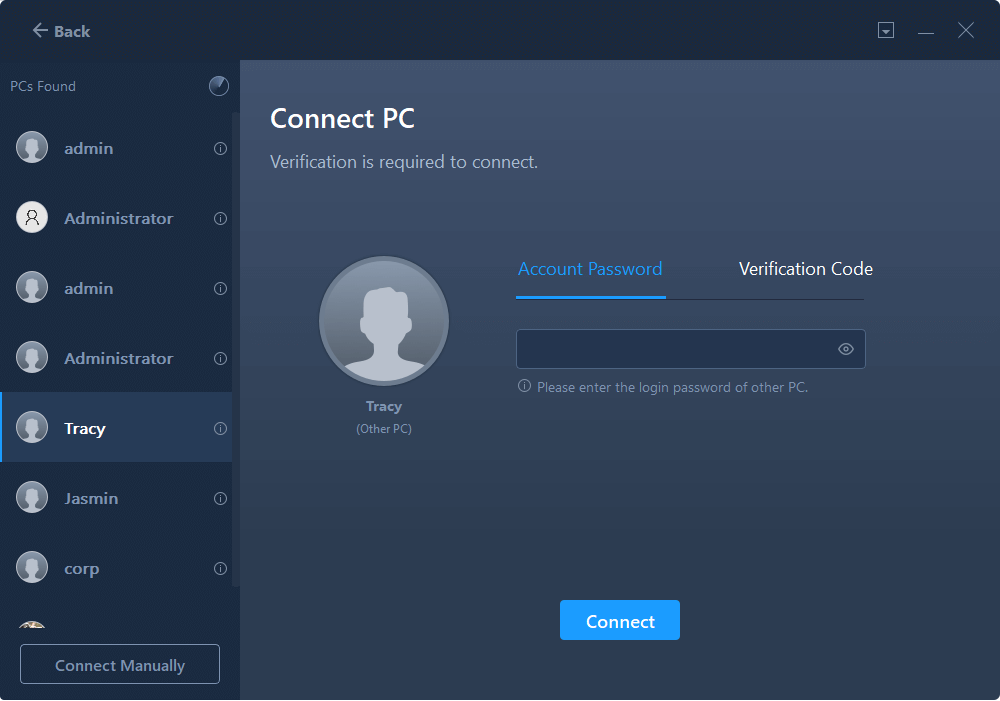 Step 3. Click "Edit" at the Accounts section to specify User Accounts and Settings for transferring.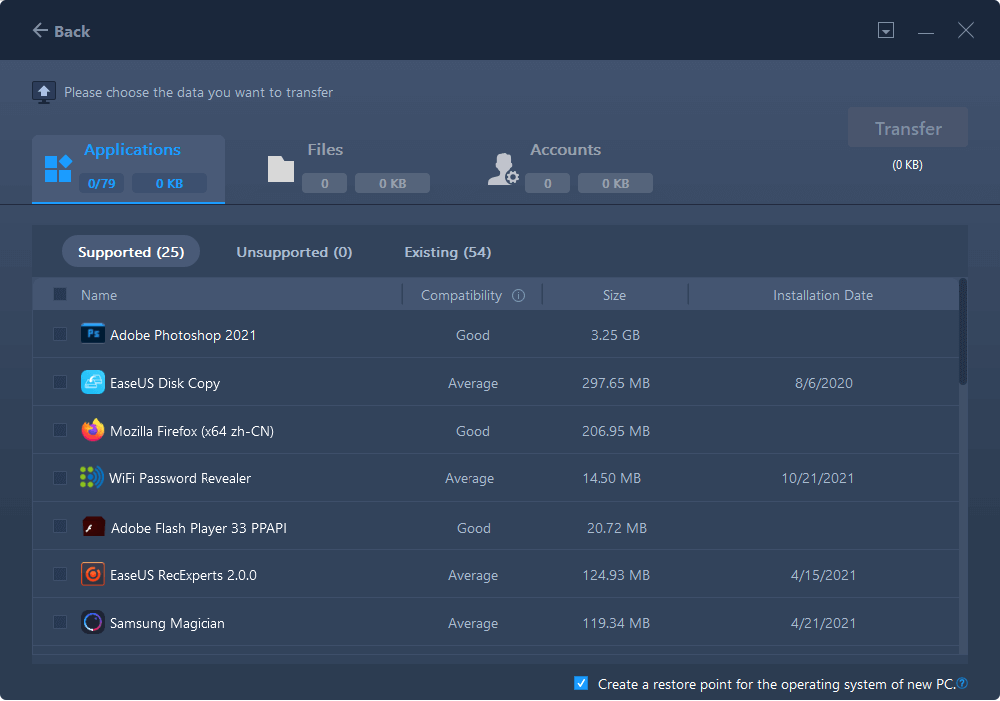 Step 4. Enter the user account and password of the source computer, select the User Account Settings, User Data and other settings that you want to transfer. Click "Finish" to confirm.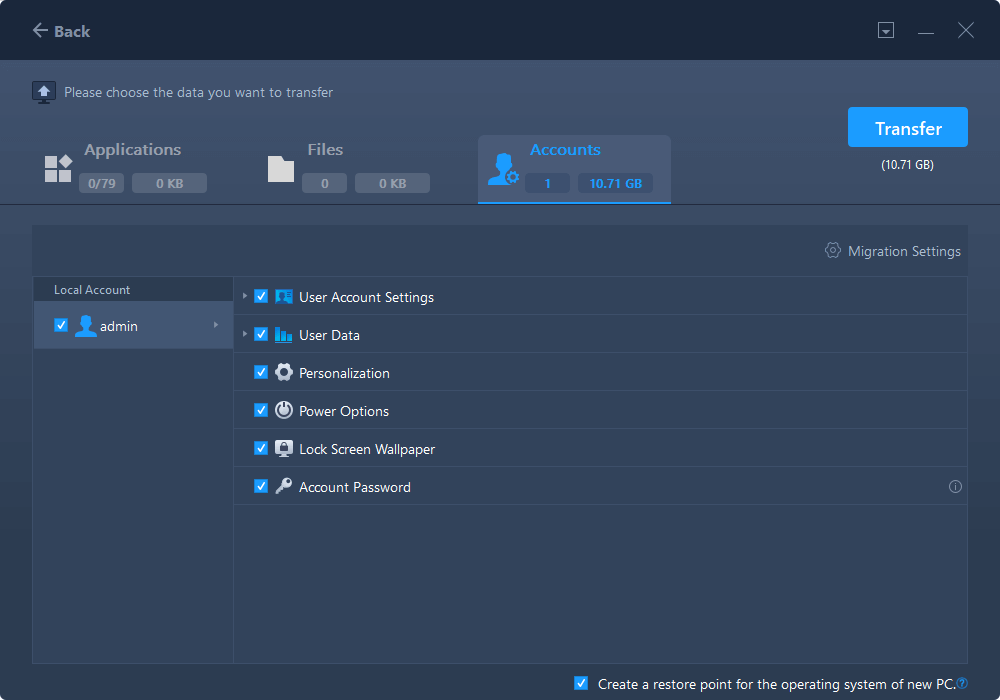 Step 5. After selection, click "Transfer" to start to transfer user accounts and settings.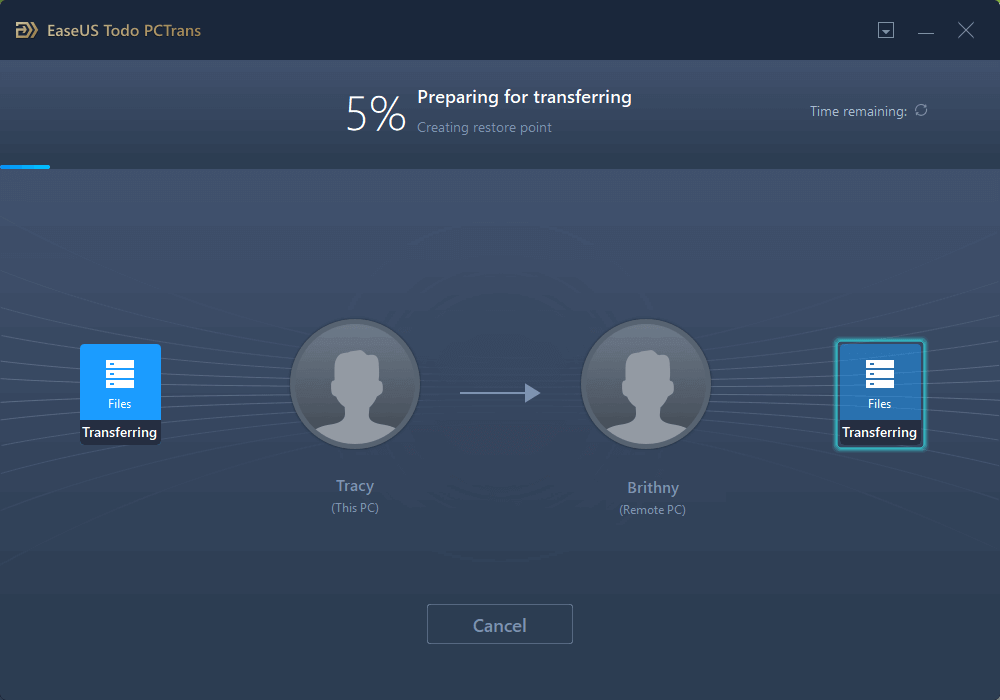 Roxanne is one of the main contributors to EaseUS and has created multiple posts on digital devices like PCs, Mobile phones, tablets, Mac, etc. She loves to share ideas with people of the same interest.
EaseUS Todo PCTrans Free is a useful and and reliable software solution created to serve in computer migration operations, be it from one machine to another or from an earlier version of your OS to a newer one.

 Read More

EaseUS Todo PCTrans is by the folks at EaseUS who make incredible tools that let you manage your backups and recover your dead hard disks. While it is not an official tool, EaseUS has a reputation for being very good with their software and code.

Read More

It offers the ability to move your entire user account from your old computer, meaning everything is quickly migrated. You still get to keep your Windows installation (and the relevant drivers for your new PC), but you also get all your apps, settings, preferences, images, documents and other important data.

 Read More
About EaseUS Todo PCTrans
EaseUS Todo PCTrans can transfer settings, applications and data between PCs and HDDs. Your all-round PC transfer and migrate software to upgrade devices without re-installation.