Can I move my programs, software from C drive to the second hard drive?
"Hi, do you know how to move an installed program or software from the C drive to another partition or a new hard drive?
Windows always like to install downloaded software, programs and even some applications in the C drive by default. However, as time goes by, the C drive space will be eaten and occupied by more and more software and programs. 
So I want to know whether I can move those installed programs or apps from my C drive to a new hard drive on Windows computer? And how? By the way, I'm using Windows 10."
As a result of the 'full C drive with low disk space' error, the Windows performance will deteriorate, and the computer running speed will slow down. The best solution for this issue is to transfer and move installed programs or apps from C drive to a second hard drive without reinstallation. But how?
If you are having a similar problem on your Windows 10/8/7 PC, follow the method below provided by EaseUS software to move programs from C drive to the second hard drive without reinstallation in Windows 10/8/7. 
Move Programs/Apps/Software from C Drive to The Second Hard Drive in Windows 10/8/7
To simplify the transfer process of moving programs, apps and software from C drive to other location on your PC, we highly recommend you to apply professional Windows file transfer software for help within two steps below:
# 1. Download EaseUS Windows File Transfer Software for Free
EaseUS file transfer software - Todo PCTrans supports you to transfer and move Windows installed apps and programs to another drive with simple clicks. 
It fully supports all Windows OS with different brands of computers and laptops. Feel free to download and install this software on your PC to transfer programs from C drive to the second hard drive now:
# 2. Move Windows 10/8/7 Installed Programs from C Drive to Second Hard Drive
 Notice:

Please do remember to activate EaseUS Todo PCTrans to move unlimited programs, files, and apps, etc. to another partition or the second hard drive without reinstallation.
Let's see how to move installed programs, apps or software from your C drive to another hard drive so to free up C drive space without reinstalling any of them now:
Step 1. Launch EaseUS Todo PCTrans and select transfer mode
On the main screen of EaseUS Todo PCTrans, go to "App Migration" section and click "Start" to continue.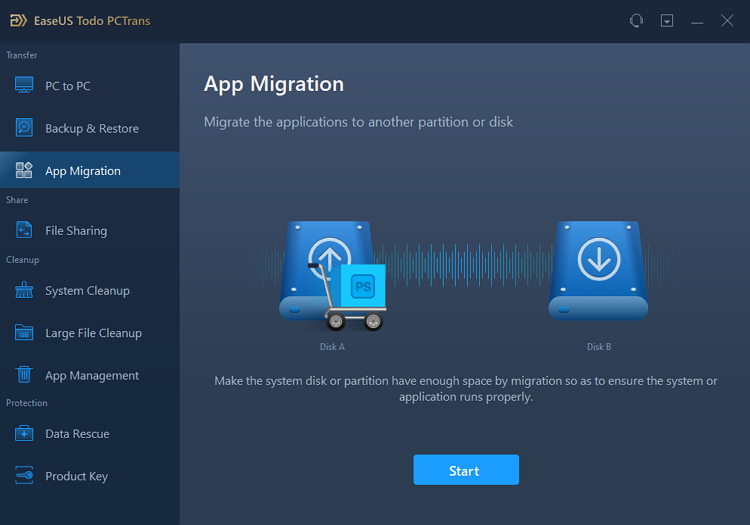 Step 2. Select apps and another drive to transfer
1. Select the source partition and tick applications, programs and software (marked as "Yes") that you'd like to migrate.
2. Click triangle icon to select another drive or disk as your target device and click "Transfer" to start the migration.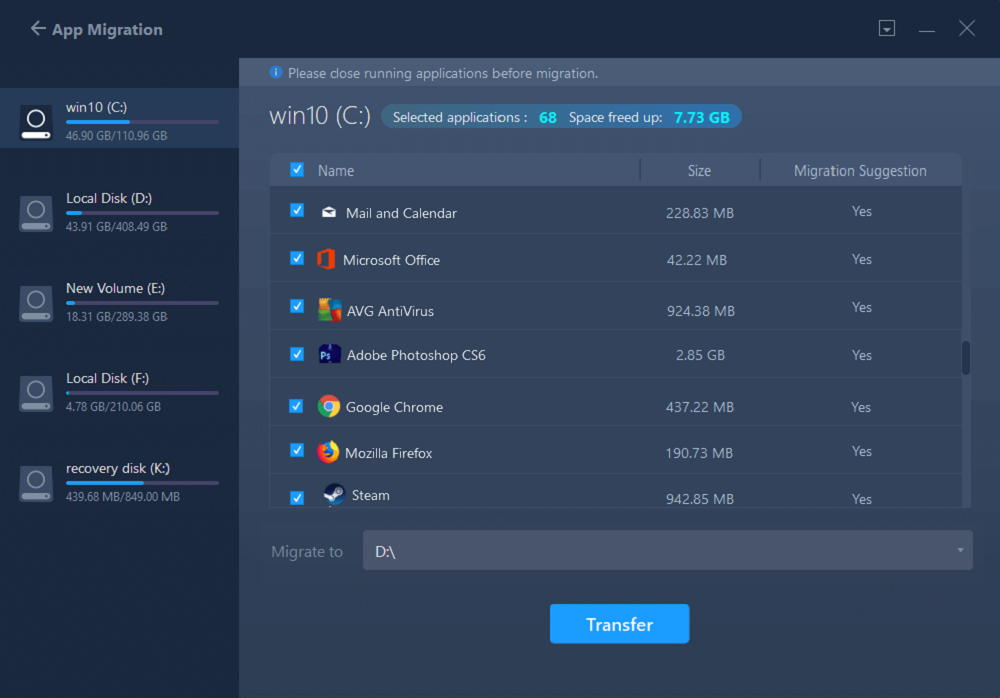 Step 3. Finish the migration process
When the transferring process finishes, click "OK" to complete.
You can restart your PC to keep all the changes, and you should be able to run your migrated apps on the other drive again.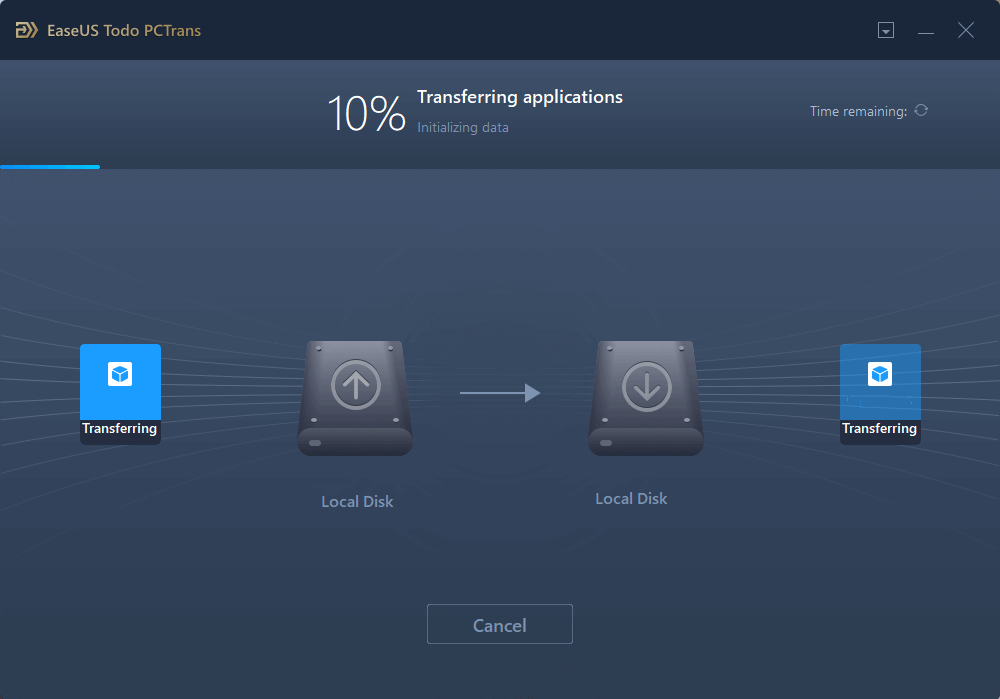 After this, all you need is to reboot the computer, and you can continue using the transferred software, programs on Windows 10/8/7 PC again without any problems.
About the Author
Written by Tracy King 
Tracy joined in EaseUS in 2013 and has been working with EaseUS content team for over 7 years. Being enthusiastic in computing and technology, she writes tech how-to articles and share technical solutions about Windows & Mac data recovery, file/system backup and recovery, partition management and iOS/Android data recovery.
Reviews and Awards
EaseUS Todo PCTrans Free is a useful and and reliable software solution created to serve in computer migration operations, be it from one machine to another or from an earlier version of your OS to a newer one.

 Read More

EaseUS Todo PCTrans is by the folks at EaseUS who make incredible tools that let you manage your backups and recover your dead hard disks. While it is not an official tool, EaseUS has a reputation for being very good with their software and code.

Read More

It offers the ability to move your entire user account from your old computer, meaning everything is quickly migrated. You still get to keep your Windows installation (and the relevant drivers for your new PC), but you also get all your apps, settings, preferences, images, documents and other important data.

 Read More