How to Move Notepad ++ to Another Computer
| Workable Solutions | Step-by-step Troubleshooting |
| --- | --- |
| Fix 1. (Secure Software) notepad++ transfer to new computer | Run EaseUS Todo PCTrans > Choose "PC to PC"> More...Full steps |
| Fix 2. (Manual Way) Change a USB port | Install Notepad++ on another computer first...Full steps |
"I will soon be building a new computer. I want to move my Notepad ++ configuration, settings, and plugins to the new device. With all the changes to file locations in recent versions, I'm no longer sure how to do that. Could someone provide a complete guide on how to move notepad ++ to another computer? Thanks!"
Notepad ++ or Notepad ++ Portable is a unique text-only editor of free software supporting for multi-language writing. Its function is more powerful than the Notepad in Windows. In addition to being used to make general text description files, it is also very suitable as an editor for writing computer programs. Therefore, when users change their computers, they always want to migrate this software to new devices.
However, Notepad ++ migration is not just about transferring software itself. Users want to migrate their settings, files, and plugins together. But the problem is that many users don't know how to do it. On this page, we will figure out how to move Notepad ++ to another computer effectively.
Notepad ++ Transfer to New Computer in 1 Click
Whenever you plan to upgrade to a new computer, data migration is the most critical but troublesome thing, just like transferring Notepad ++ is discussed in this article. To solve all the trouble and make it a pure pleasure to get a new computer, we highly recommend you try EaseUS Todo PCTrans. 
You can use this tool to transfer Notepad ++ from one computer to another via a network connection, includes all the data, saved or unsaved, configurations, and plugins. Now, download this PC transfer software and follow the tutorials below to move Notepad ++ to another PC quickly.
Step 1. Run EaseUS Todo PCTrans on both PCs
On the source PC, select "PC to PC" on the main screen of EaseUS Todo PCTrans and move on.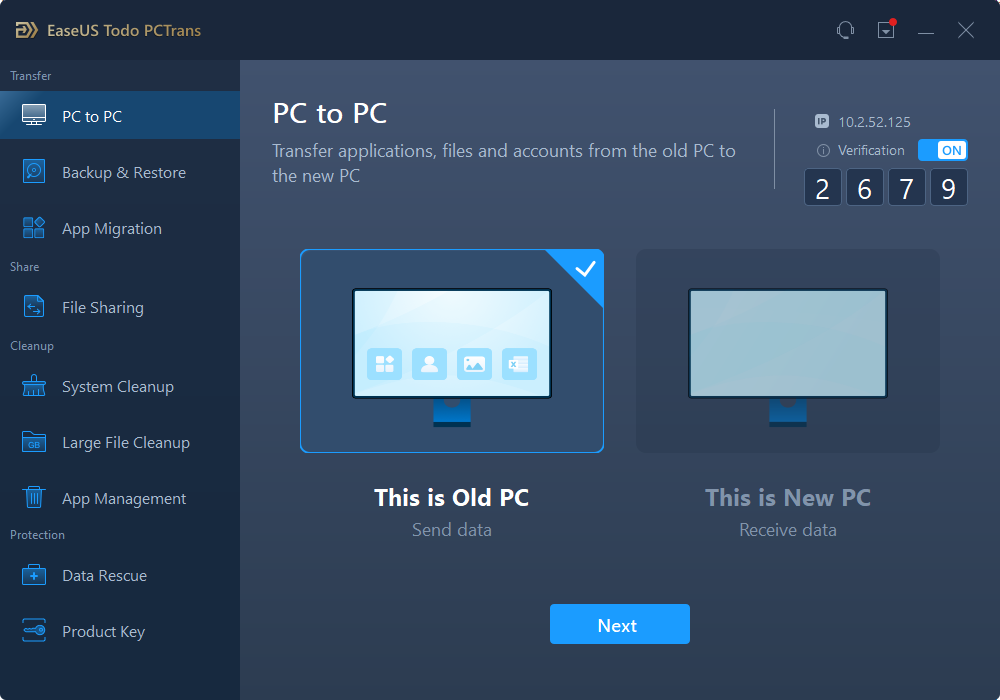 Step 2. Connect two computers
1. Select your target PC to connect via its IP address or device name and click "Connect".
2. Enter the login password of your target PC and click "OK" to confirm.
If you didn't see the target PC in the listed devices, you can also click "Add PC" to manually connect the target PC by inputting its IP address or device name.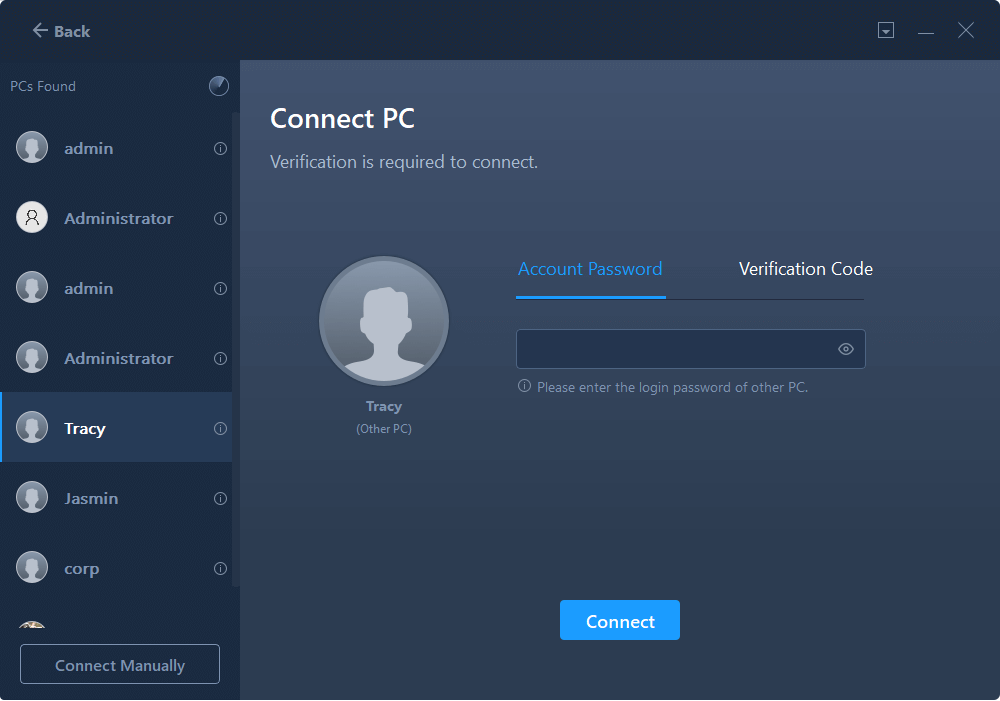 3. Set the transfer direction - "Transfer from this PC to other PC" and click "OK" to continue.
Step 3. Select apps, programs, and software and transfer to the target computer
1. Click "Edit" on the application section, then you can open up the application list.
Then you can select and choose what you want to transfer from the current computer to the target PC.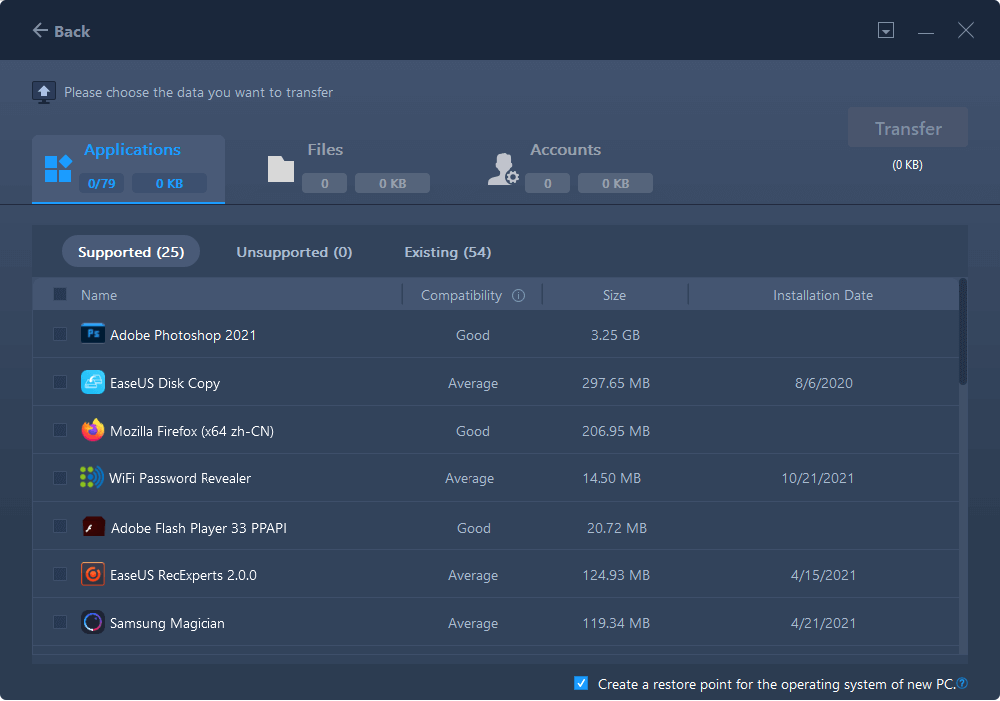 2. After selecting desired applications and programs, click "Finish" to confirm.
At last, click "Transfer" to start the transferring process.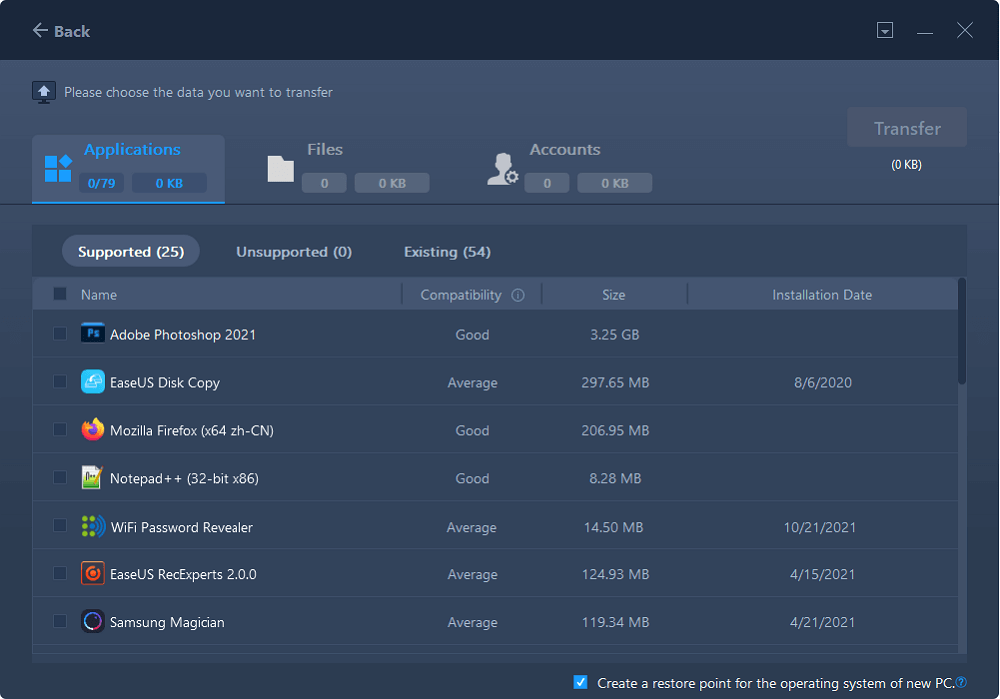 In addition to Notepad ++ migration, it enables you to transfer Microsoft Office from one laptop to another with license together, move Chrome/Firefox/Opera bookmarks to new computer directly, transfer antivirus to new PC without reactivation, and more. All together, EaseUS Todo PCTrans has the following highlights. Learn more, and you'll find that it is worth having.
Transfer applications from one PC to another
Transfer apps between local drives, such as transfer programs from C drive to D drive
Transfer or back up data from one PC to another
Transfer Windows accounts from one PC to another
Support Windows XP/Vista/7/8/8.1/10/11 & Windows Server 2003/2008/2012/2016/2019
How to Move Notepad ++ to New Computer Manually
After you install Notepad++ on your computer, all the configurations will be saved in C:\Users\UserName\AppData\Roaming\Notepad++.
If you need to export Notepad++ settings, you can copy %appdata%\notepad++ from the old computer to the new one.
If you want to move the exact version of Notepad++, with all the same plugins already installed, you could try to copy over %program files (x86)%\notepad++ directory to the new computer.
If you need to move unsaved open tabs or web pages to another PC, do it in the following way.
Install Notepad++ on another computer first, if not already. And make sure the Notepad++ is not open/running on a new PC.
On the old PC, copy the backup folder located C:\Users\UserName\AppData\Roaming\Notepad++ to the new computer in the same or different location. Also, copy the session.xml file.
Start Notepad++ and open all the unsaved files.
In general, the methods above allow you to successfully transfer all configurations of Notepad ++ to another PC, including the files if saved in the default path. To transfer Notepad ++ files stored in a customized location, you can make it by copy-and-paste. But it may fail because of uncertain causes, the Fix 1 won't let you down.
Conclusion
Transferring Notepad ++ is not a complicated operation for most users. You can do it in a manual way. But when it comes to license or huge software migration, you'd better get help from the professional PC transfer program, like EaseUS Todo PCTrans here. 
Updated by Tracy King 
Tracy joined in EaseUS in 2013 and has been working with EaseUS content team for over 7 years. Being enthusiastic in computing and technology, she writes tech how-to articles and share technical solutions about Windows & Mac data recovery, file/system backup and recovery, partition management and iOS/Android data recovery.

Cedric Grantham is one of the senior editors of EaseUS who lives and works in Chengdu, China. He mainly writes articles about data recovery tutorials on PC and Mac and how-to tips for partition management. He always keeps an eye on new releases and likes various electronic products.
EaseUS Todo PCTrans Free is a useful and and reliable software solution created to serve in computer migration operations, be it from one machine to another or from an earlier version of your OS to a newer one.

 Read More

EaseUS Todo PCTrans is by the folks at EaseUS who make incredible tools that let you manage your backups and recover your dead hard disks. While it is not an official tool, EaseUS has a reputation for being very good with their software and code.

Read More

It offers the ability to move your entire user account from your old computer, meaning everything is quickly migrated. You still get to keep your Windows installation (and the relevant drivers for your new PC), but you also get all your apps, settings, preferences, images, documents and other important data.

 Read More
About EaseUS Todo PCTrans
EaseUS Todo PCTrans can transfer settings, applications and data between PCs and HDDs. Your all-round PC transfer and migrate software to upgrade devices without re-installation.