| Workable Solutions | Step-by-step Troubleshooting |
| --- | --- |
| 1. Transfer Files from iCloud to External Hard Drive | Step 1: Go to www.icloud.com in your browser, login in with your iCloud account and password...Full steps |
| 2. Transfer Photos from iCloud to External Hard Drive | Step 1: Choose the photos you want to download. Step 2: Sign in to iCloud and check the photos...Full steps  |
| 3. Transfer Files to Another Drive | Have you ever given any thought to the question of what the optimal approach would be if you...Full steps  |
Introduction
The iCloud Photo Library app on your iPhone or iPad can automatically upload and store the complete library in iCloud, allowing you to access your images and movies from any of your devices. On the other hand, as we all know, iCloud only provides 5 GB of free storage space right off the bat, and the picture collection has the potential to devour that capacity very rapidly.
As a result, many customers will decide to move their images from iCloud to an external hard drive to free up space on their iCloud accounts. This page will walk you through transferring images from iCloud to an external hard drive today.
Towards the end, we also propose EaseUS Todo PCTrans at the bottom of this page to assist you in Transfer Files from iCloud to External Hard drives. However, Easeus cannot be used on iOS devices, so to move your data from iCloud to an external device, you will have to log in to iCloud on an Android Device. This is useful if you have accidentally erased any important images from your iPhone and cannot retrieve them.
Transfer Files from iCloud to External Hard Drive
Are you seeking a way to swiftly move all of your data from iCloud to the hard disk on your local computer? When they receive a new Mac with sufficient storage space, many want to retrieve all of their iCloud data, including their iCloud documents and desktop folder. This is an excellent idea in and of itself. This is how you can go about doing that:
Step 1. Go to www.icloud.com in your browser, login in with your iCloud account and password, click the iCloud Drive button to access it, pick the Desktop, Documents, and Downloads folders to access them, and then select the items you want to download.
Remember: It is only possible to download individual files, not whole directories; thus, you must enter each folder individually to pick files to download. In addition, the download process will take a significant amount of time to finish if you have many iCloud files to retrieve.
Step 2. Using the syncing features of iCloud to finish will be one more possibility. After that, log in to your new Mac using the same iCloud account you use on your old Mac, and ensure that iCloud Drive is turned on for this Mac.
Step 3. Wait just a minute while iCloud finishes synchronizing your device; doing so will make downloading from the iCloud website much more quickly.
Step 4. Launch Finder, then pick the toggle switch labeled "iCloud Drive on" in the left navigation pane of Finder.
Tip: You can save the files and folders you wish to keep by selecting them, clicking the Copy button, and then transferring them to another local folder on your hard drive.
Transfer Photos from iCloud to External Hard Drive
In the same way that iCloud gives consumers space to keep stuff, it also allows them to download that content again. Please follow the step-by-step tutorial below to learn how to export files from iCloud to your computer using this approach. iCloud files may be downloaded from the website using this method.
Step 1. Choose the photos you want to download.
Step 2. Sign in to iCloud and check the photos that are available for download.
Step 3. On your personal computer, go to iCloud.com and sign in using your Apple ID.
Step 4. When you log in, you will be presented with the following user interface > Select Photos to start managing the photos stored in your iCloud account.
Step 5. Locate the photographs you want to save on the external hard drive, and then choose "Download" from the menu in the screen's top right corner.
Note: You can choose only to download original photos or edited photos included.
Tip: When the download is complete, the photographs that you have selected will have been successfully transferred to your computer.
Note: Then, using a USB connection to attach your external hard drive to the computer, copy and paste the photographs you downloaded onto the external Drive.
You may simultaneously choose the photographs stored on iCloud by pressing the Control key and A key. After that, you can download up to one thousand images from iCloud. On the other hand, iCloud.com does not let the transfer of more than 1,000 photographs with a single click.
Extra Tip: Transfer Files to Another Drive
Have you ever given any thought to the question of what the optimal approach would be if you needed to transfer data from one disk to another? Is it possible to move apps with their data to another machine or archive storage? The EaseUS Todo PCTrans is the piece of software that you should be searching for in this case.
The software allows you to move your files from one computer to another with only a click and without losing any information. Using this transfer tool, you don't have to worry about loading your photographs, music, and movies one at a time.
Programs may be moved across computers with the help of this PC transfer migration software. This method is ideal for huge files, such as application or server files that take up much disk space. Most standard apps and programs are supported, including Microsoft Office (Word, Excel, Outlook, etc.) and Google Drive.
Main Benefits of EaseUS Todo PCTrans:
 EaseUS Transferring user accounts and settings from one computer to another is possible with the help of Todo PCTrans.
 Users are also given the ability to take pictures, which may be used to back up their data, applications, and settings.
 When you restore it, all of the data that was previously saved inside the program will likewise be recovered.
 The program searches the disk housing the operating system for temporary files and other unnecessary data that may be removed.
Bonus Tip:  Since iOS devices do not support EaseUS Todo PCTrans, it is advisable that you log in your iCloud into an Android or Windows Device and transfer your data to an external hard drive. 
Specific steps are presented below for you to transfer files to another drive with this software:
Step 1. Create a backup file of the source hard drive
Launch EaseUS Todo PCTrans on your Windows computer. Navigate to the "Backup & Restore" mode and click "Start".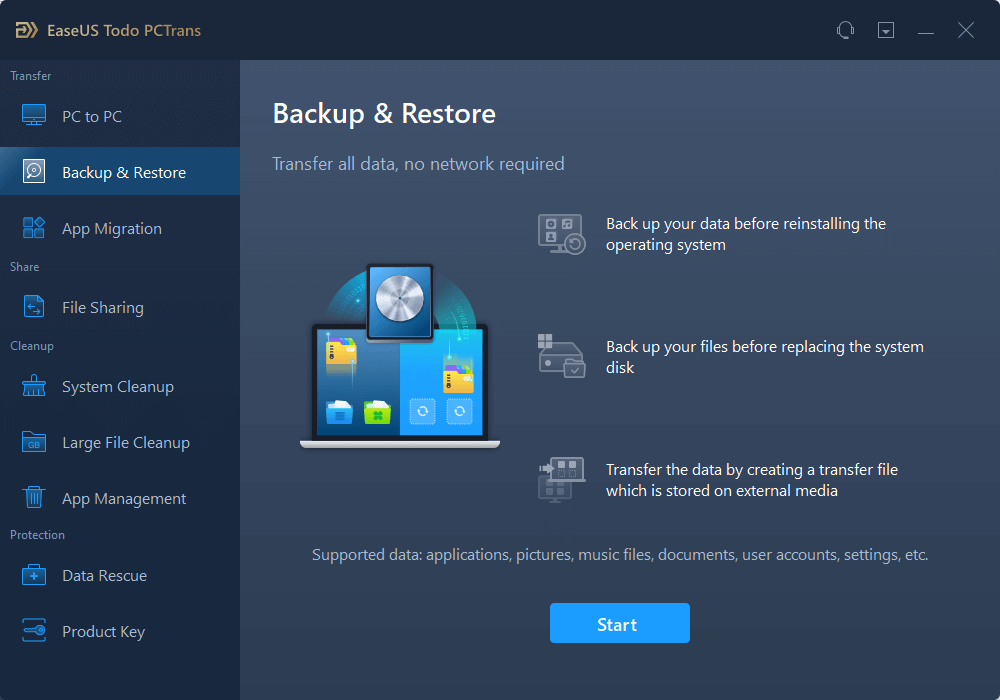 Hover your mouse over "Data Backup", and click "Next". Later, confirm the default settings of the file name and file path, or you can customize the settings on your own.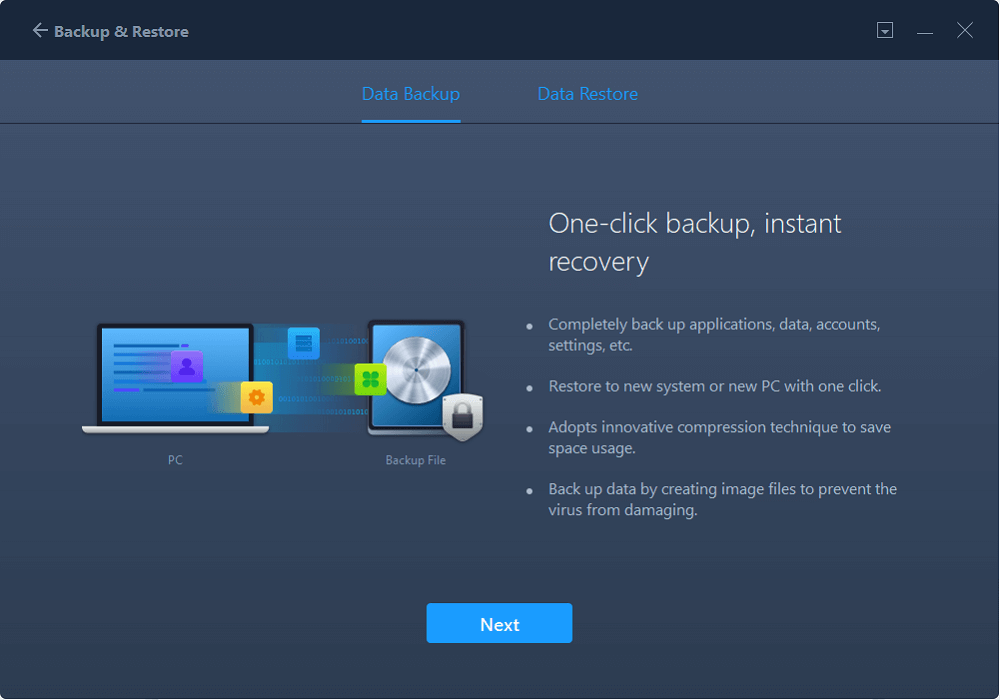 Now select the items you want to transfer to the other hard drive. EaseUS Todo PCTrans allows users to create backup files of multiple file types, including applications, personal data, and user accounts. To transfer files from one drive to another, deselect the "Applications" and "Accounts", hover your mouse over "Files", and click "Edit".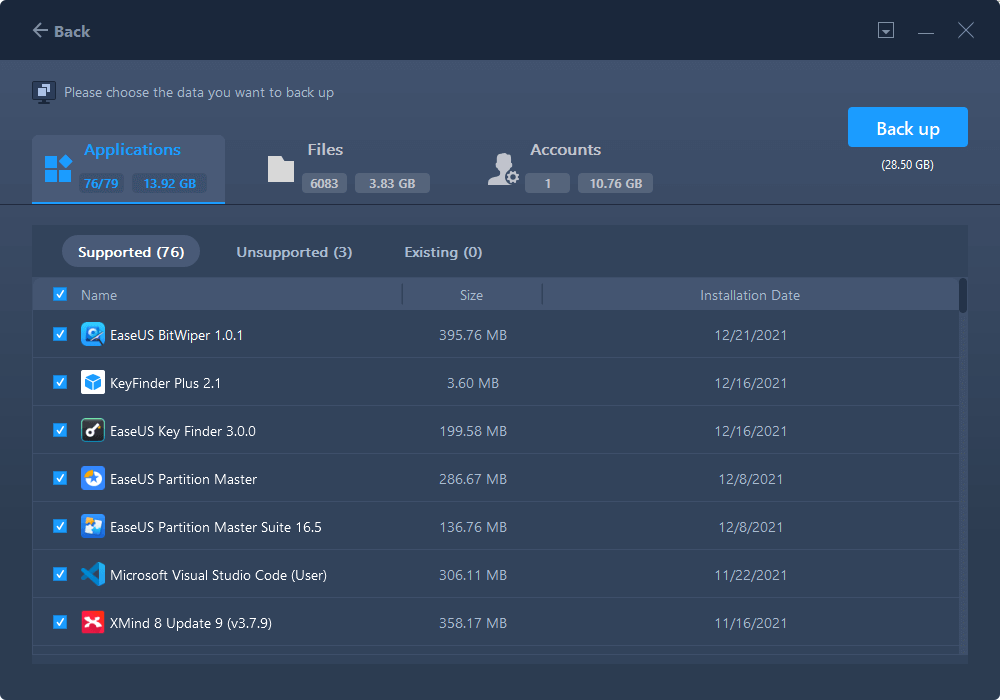 This is where you need to select files on the source drive. Expand the drive so you can selectively choose desired files, after then click "Finish". In the end, click "Backup". Wait for the process completes.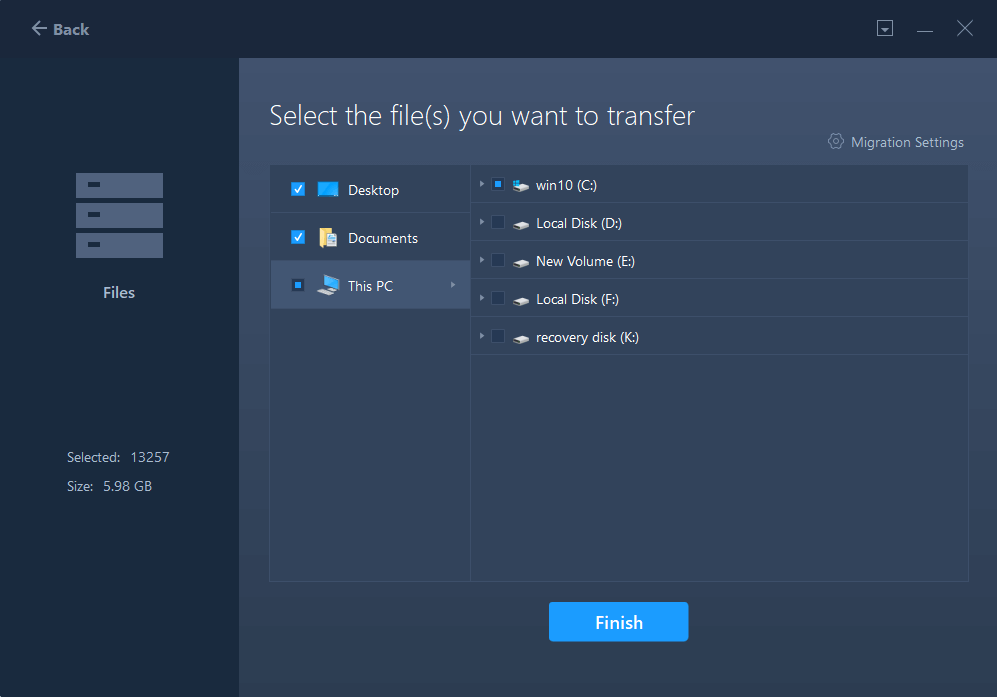 Step 2. Restore the file to the destination drive
Launch EaseUS Todo PCTrans and follow the same way to reach the step of selecting a transfer method. This time choose "Data Restore" and click "Next".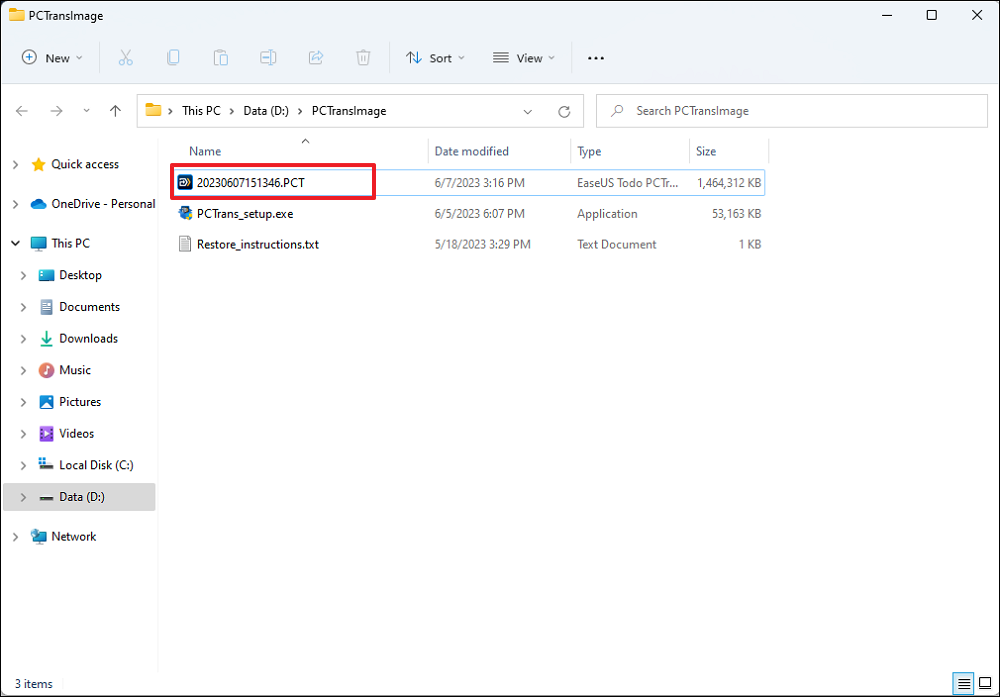 Choose the existing backup file presenting on the interface, or navigate to the exact file path where the backup file is, click "Restore".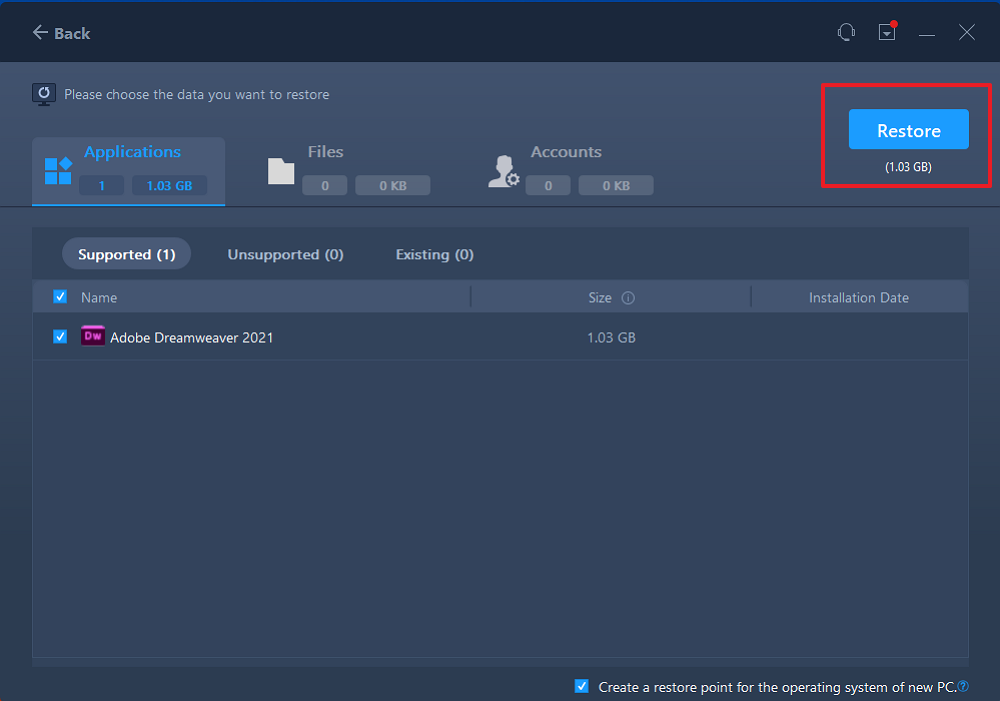 You're back to the "Files", click "Edit" to get in. The backup file is viewable here. You need to click the pencil icon to set the target location, which is the other hard drive, and submit the change. After the basic settings, click "Finish" and finally "Restore". Wait patiently until the transfer process is over.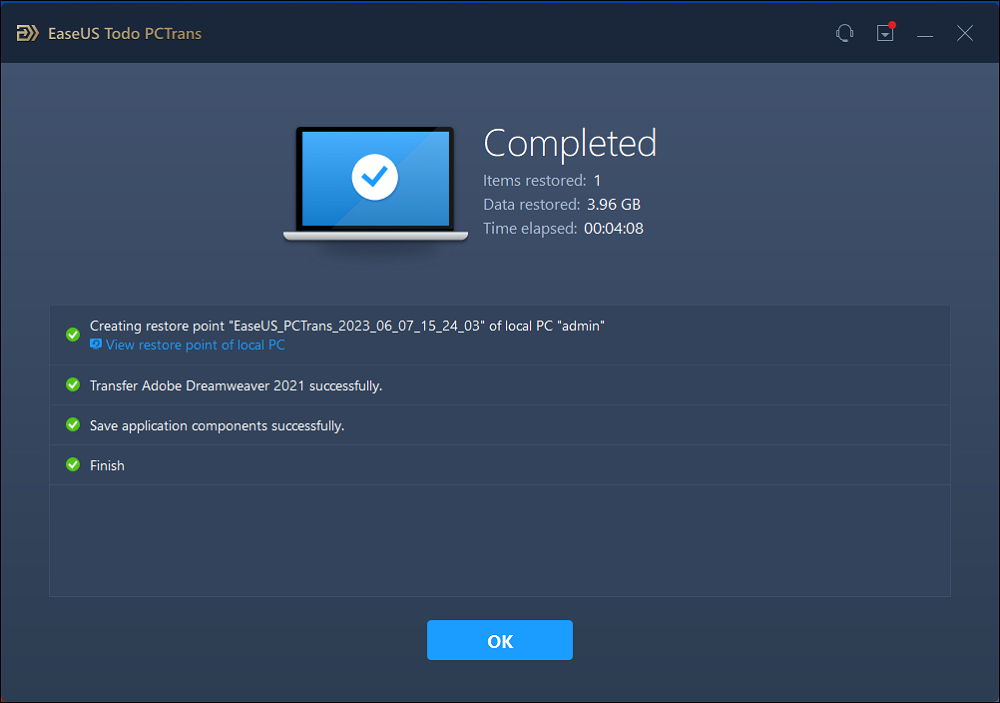 Conclusion
ICloud photographs can be saved on an external hard drive by using this method. EaseUS Todo PCTrans makes it simple to transfer photographs, contacts, notes, and ringtones from your iCloud to an external hard drive. The only extra mile you must go is to log in to your account on a different device. In addition, you may transfer files to iCloud, combine two iCloud accounts, and more.
About the Author
Updated by Tracy King 
Tracy joined in EaseUS in 2013 and has been working with EaseUS content team for over 7 years. Being enthusiastic in computing and technology, she writes tech how-to articles and share technical solutions about Windows & Mac data recovery, file/system backup and recovery, partition management and iOS/Android data recovery.
Reviews and Awards
EaseUS Todo PCTrans Free is a useful and and reliable software solution created to serve in computer migration operations, be it from one machine to another or from an earlier version of your OS to a newer one.

 Read More

EaseUS Todo PCTrans is by the folks at EaseUS who make incredible tools that let you manage your backups and recover your dead hard disks. While it is not an official tool, EaseUS has a reputation for being very good with their software and code.

Read More

It offers the ability to move your entire user account from your old computer, meaning everything is quickly migrated. You still get to keep your Windows installation (and the relevant drivers for your new PC), but you also get all your apps, settings, preferences, images, documents and other important data.

 Read More