| Workable Solutions | Step-by-step Troubleshooting |
| --- | --- |
| Option 1. EaseUS Todo PCTrans  | Step 1. Run EaseUS Todo PCTrans on your PC; Step 2. Select programs to move from C drive to another drive...Full steps |
| Option 2. Windows Setting | Step 1: Go into the Windows settings by pressing Windows key+I; Step 2: Now, on the bottom left, click on Apps...Full steps |
| Option 3. Registry | Step 1: Make a new folder with the name Program Files (86) in the drive where you want to migrate the game...Full steps |
3 Ways to Migrate Installed Games from C Drive to Another Disk Windows 11
Whenever we install a game on our computer, it is installed in the C drive by default. C drive is the computer's most vulnerable drive because all the system files, including Windows, are present there. Moreover, if your windows get corrupted, your whole C drive will get formatted.
Therefore, keeping a game inside C drive is always a risk. To migrate your game from C drive to migrate your game from C-drive to other drives, you can simply copy-paste the whole system folder of the game. However, most games are pretty heavy these days and can take up to 10 GB of your storage.
So, your computer might fail to copy-paste it into the other drives. There are other alternative methods you can use the migrate heavier games and save your data in case of a Windows malfunction. 
In this article, we will discuss the top most effective methods.
How to Migrate Installed Games from C Drive to Another Disk in Windows 11
Here are three ways to migrate installed games from a C drive to another disk in Windows 11.
1. Use EaseUS Todo PCTrans to Migrate Installed Games
EaseUS Todo PCTrans is an easy way to migrate your installed game from a C drive to any other drive you want. It is the easiest and quickest way to transfer games even heavier than 50 GB within a blink. Moreover, the transfer process is also totally automatic. 
If you are a new user and do not know much about these migration tools, you can contact EaseUS technical support team 24/7 for any kind of assistance. They are at your service whenever you want. Moreover, you can have their assistance via email or phone call.
The best part about EaseUS Todo PCtrans is that they offer a free trial period before you can buy the premium version. It is also a pocket-friendly option compared to the other transfer applications that charge a fortune. 
Step 1. Run EaseUS Todo PCTrans on your PC
Go to "App Migration" and click "Start" to continue.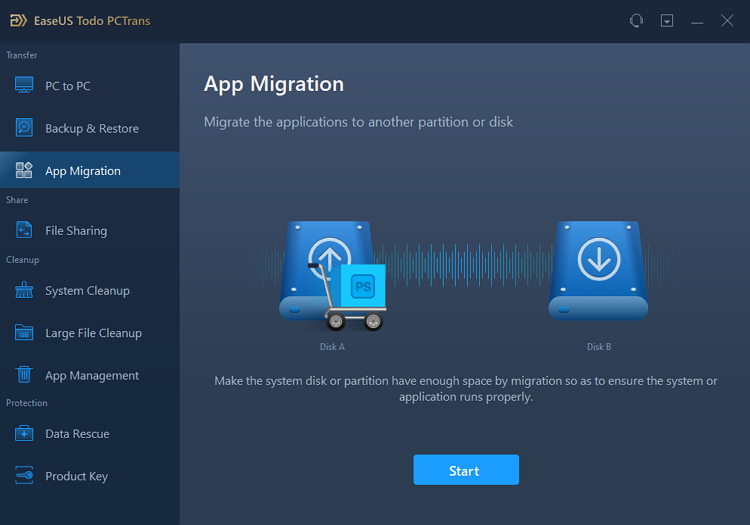 Step 2. Select programs to move from C drive to another drive
1. Tick the C drive and select programs (marked as "Yes") that you want to transfer.
2. Click the triangle icon to select another drive on your computer as the destination, and click "Transfer" to start the process.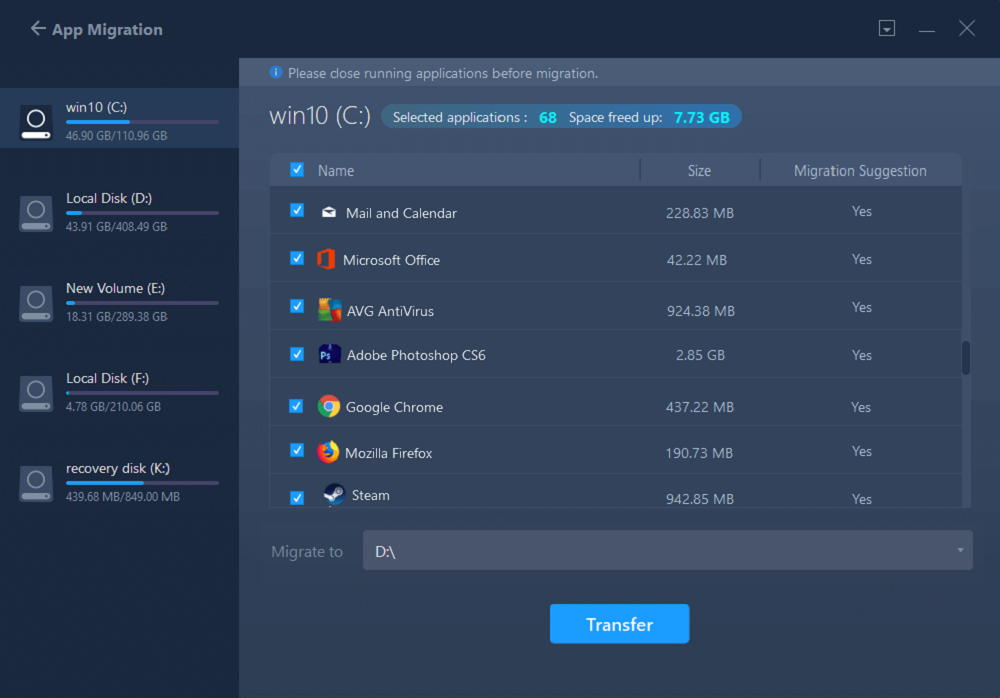 Step 3. Finish the transferring
Wait patiently until the transferring process finishes and click "OK" to confirm.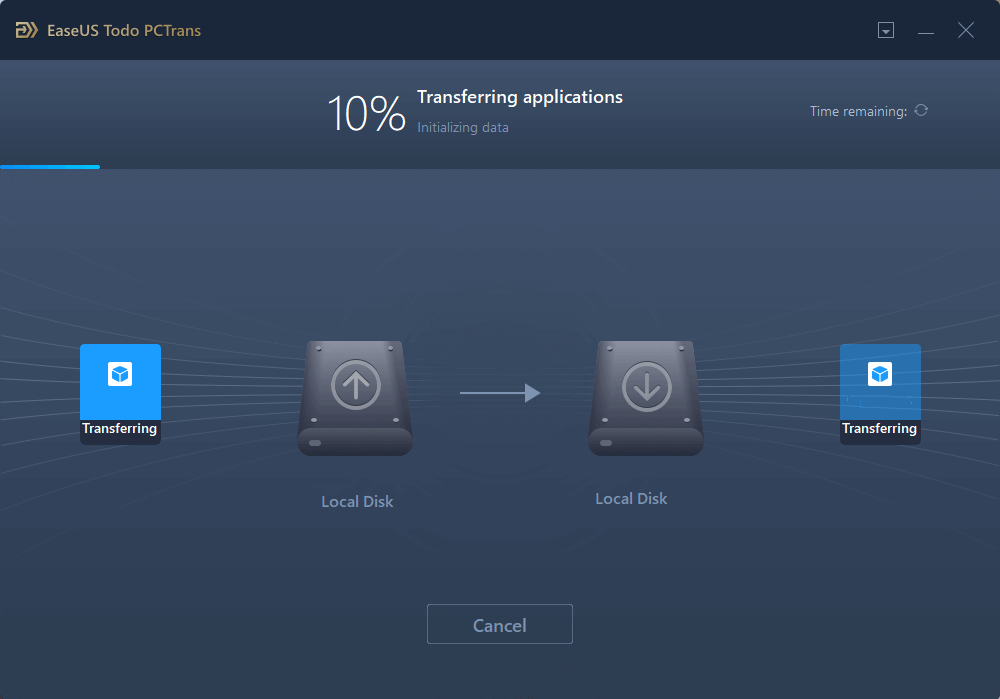 When it has done, you can restart PC if necessary. This will keep all changes on your PC and then you can run and programs from another hard drive without reinstallation.
In this way, you can manage your C drive better. Try to move Minecraft to another hard drive now and enjoy more C drive space.
You can also learn how to find you Steam CD keys in this article. 
2. Use Windows Setting to Migrate Installed Games
There's a fast way for moving PC games to another disk on your Windows computer if you've been looking for it. Transferring to a new destination is necessary if you have a laptop or PC with limited SSD storage. It's simple to relocate PC games to another disk using Windows' internal settings rather than any third-party applications or programs. 
Here's how to go about it:
Microsoft's Universal Windows Platform (MUWP) allows you to use the same programs or games across various MUWP-enabled devices, such as tablets, computers, or mobile. 
Step 1: Go into the Windows settings by pressing Windows key+I.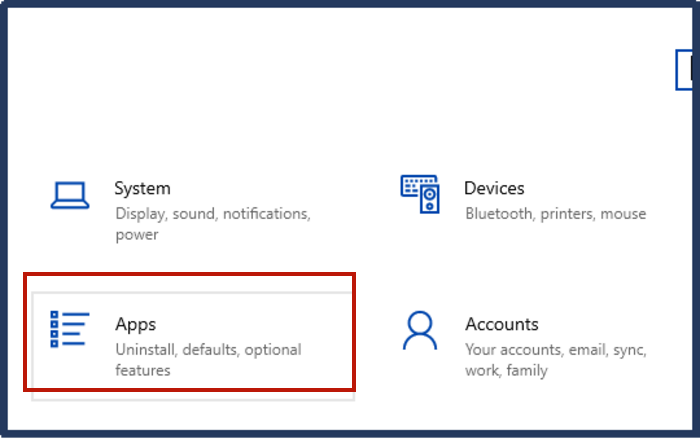 Step 2: Now, on the bottom left, click on Apps.
Step 3: In the Apps and features pane, you will see a list of all the installed applications and games; click on the game you want to migrate and select Move to migrate it to a different drive.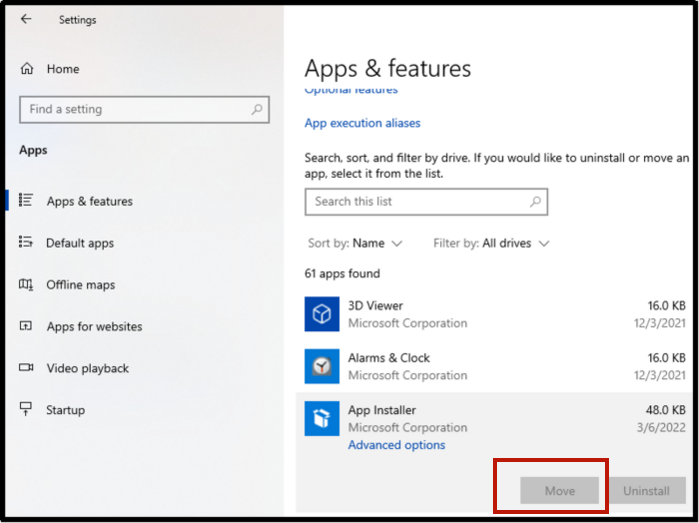 Step 4: Now, select the drive where you want to move the game, and the windows will automatically start the shifting process. 
Be patient because the copying time will depend upon the size of the file and your computer's processing speed.
Note: If you want to move substantial PC games downloaded by programs like Steam, Origin, Epic Games, and others, you can see an alternative in the launcher's options. It's possible that you won't notice the option to transfer the games in Settings Menu.
3. Use Registry to Migrate Installed Games
As its name suggests, the registry is the Windows program that contains all the necessary information and details about the installed games and applications. Likewise, you can also transfer installed games from a C drive to another. Here is how:
Step 1: Make a new folder with the name Program Files (86) in the drive where you want to migrate the game.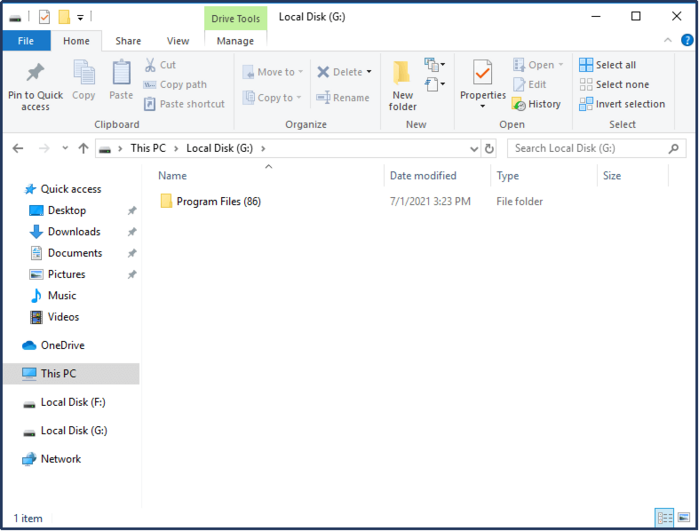 Step 2: Now, copy the whole program files and program files (x86) directories from the C drive to this folder.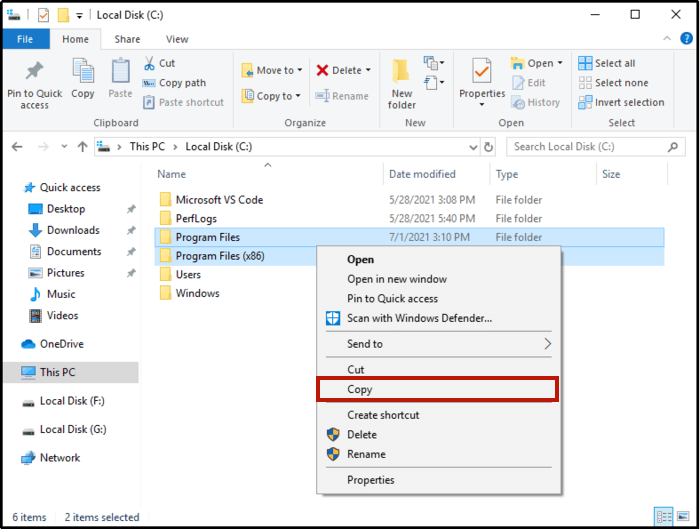 Step 3: Then, run the command prompt by pressing Win+R and then enter CMD.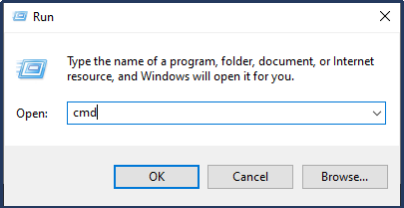 Step 4: Copy-paste the below-mentioned command in the CMD and press Enter.
Robocopy" C:\ Program Files" " X:\ Program Files" / mir
Robocopy" C:\ Program Files(x86)" " X:\ Program Files(x86)" / mir
Note: Replace the X in command with drive letter where you created the new folder
Step 5: Again press Win+R and now enter regedit.exe.
Step 6: Change the C drive to another disk once you've found the folder location.
For Windows 11: HKEY_LOCAL_MACHINE \ SOFTWARE \ Wow6432Node \ Microsoft \ Windows \ CurrentVersion
Congrats! Your game has now migrated to the new Program Files (86) folder, which you created in your desired drive.
Conclusion
It is always a good idea to migrate your games from a C drive to another one and save it from any possible system crashing risks. Moreover, games in the C drive might perform and boot a bit slower than the games installed on the other PC drives.
There are many different ways to migrate it; however, the quickest and most convenient one is to use EaseUS todo PCTrans. You can use its trial version to have a better idea of its functionalities. 
About the Author
Daisy is the Senior editor of the writing team for EaseUS. She has been working in EaseUS for over ten years, starting from a technical writer to a team leader of the content group. As a professional author for over 10 years, she writes a lot to help people overcome their tech troubles.

Roxanne is one of the main contributors to EaseUS and has created multiple posts on digital devices like PCs, Mobile phones, tablets, Mac, etc. She loves to share ideas with people of the same interest.
Reviews and Awards
EaseUS Todo PCTrans Free is a useful and and reliable software solution created to serve in computer migration operations, be it from one machine to another or from an earlier version of your OS to a newer one.

 Read More

EaseUS Todo PCTrans is by the folks at EaseUS who make incredible tools that let you manage your backups and recover your dead hard disks. While it is not an official tool, EaseUS has a reputation for being very good with their software and code.

Read More

It offers the ability to move your entire user account from your old computer, meaning everything is quickly migrated. You still get to keep your Windows installation (and the relevant drivers for your new PC), but you also get all your apps, settings, preferences, images, documents and other important data.

 Read More