How to Transfer User Account and Profile from Windows 7 to Windows 10
"I need to transfer user account from Windows 7 to a new Windows 10 machine, but Windows Easy Transfer is not available in Windows 10. I did some search and found a few sources that indicated the copying of a wizard folder to the Windows 10. I tried my best to follow the guide but still didn't work strictly. It seems that I should find some easier ways to manage the user account transfer across operating systems."
This is a specific need described by one user who asked us to give the advice to transfer user account including user profile from Windows 7 to Windows 10.
Recommend: EaseUS Todo PCTrans - Best Windows Easy Transfer Alternative
When it comes to user account migration including tranfer user profile data, settings, etc. from Windows 7 to Windows 10, the most appropriate choice is using professional data transfer software for help.
Transferring user account include to move users folder to another hard drive, change the location settings in Properties, change the profile list in Registry on the new computer.
As the Windows easy transfer tool has been removed from Windows 10 by Microsoft, we'd like to recommend users follow the last advice to do their job with its best alternative software - EaseUS Todo PCTrans. 
Here is a detail list of Account transferring feature in EsaeUS Todo Backup that can help you transfer desired user account or segments like user data, account or settings, etc., from Windows 7 to Windows 10:
Transfer User Account Settings (the user profile)
Transfer User Data 
Tranfer Personalization
Transfer Power Options
With it, people can effectively replace an old computer with a new one when they upgrade Windows 7 to Windows 10 without copying files one by one. At the same time, they don't need to reinstall applications or customize the operating system. Its Files, Applications and Accounts features can effectively do all the transferring jobs for you. 
How to Transfer User Account and User Profile from Windows 7 to Windows 10
It's far good enough for EaseUS Todo PCTrans to replace the role of Windows Easy Transfer with its powerful features to make the transfer convenient, fast and successful. 
It's featured with "User Account" in functionalities, allowing you transfer from a lower OS to a higher OS, for example, Windows 7 to Windows 10, Windows 8 to Windows 10, Windows 10 to Windows 10.
The unique support of User Account transfer over the network makes the transfer extremely easy and fast. Learn how to transfer your Windows 7 account, settings, profile, data to Windows 10:
Step 1. Install and launch EaseUS Todo PCTrans on both two devices. On the source PC, select "PC to PC" to continue.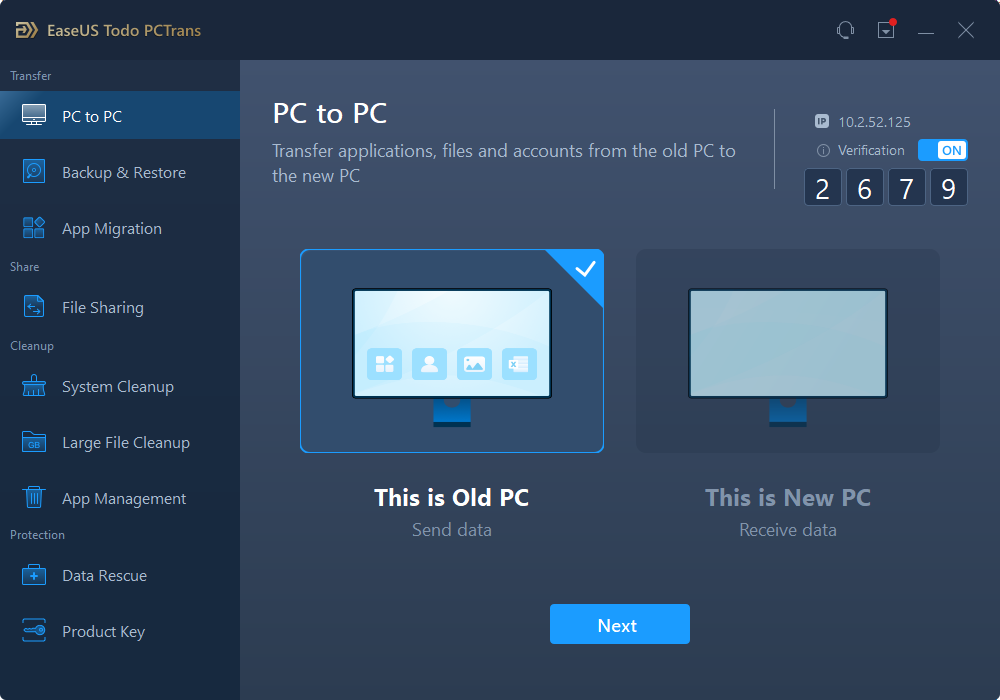 Step 2. Make sure the two PCs are on the same LAN. Connect to the target PC via its IP address or adding it manually. Enter the login account and password of the target PC and link two PCs by clicking "OK", then choose the direction to transfer files.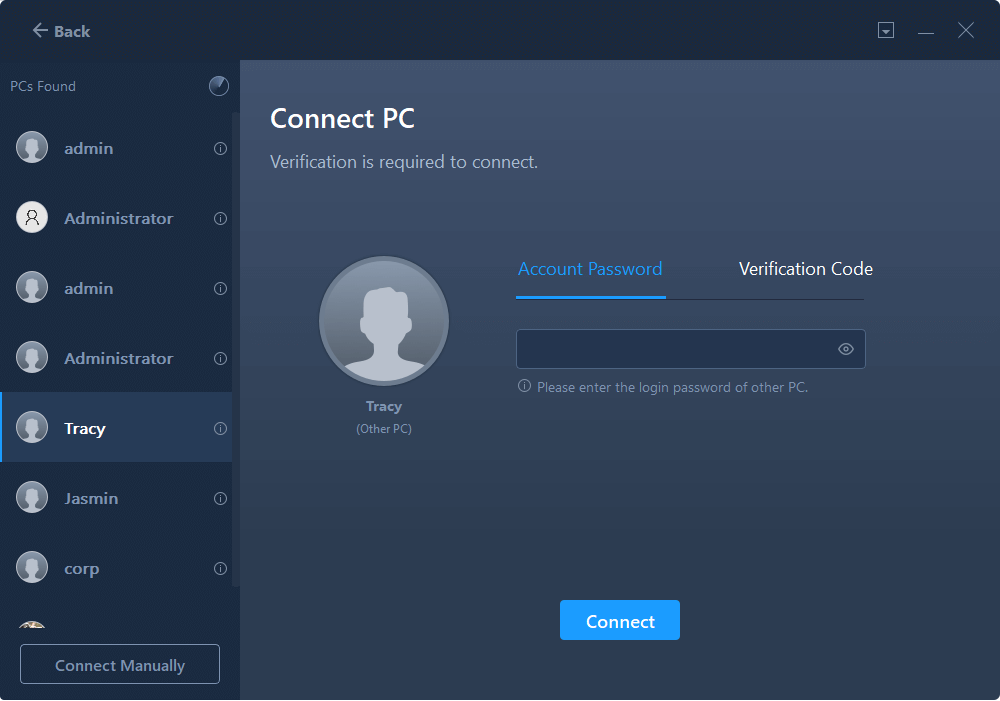 Step 3. Click "Edit" at the Accounts section to specify User Accounts and Settings for transferring.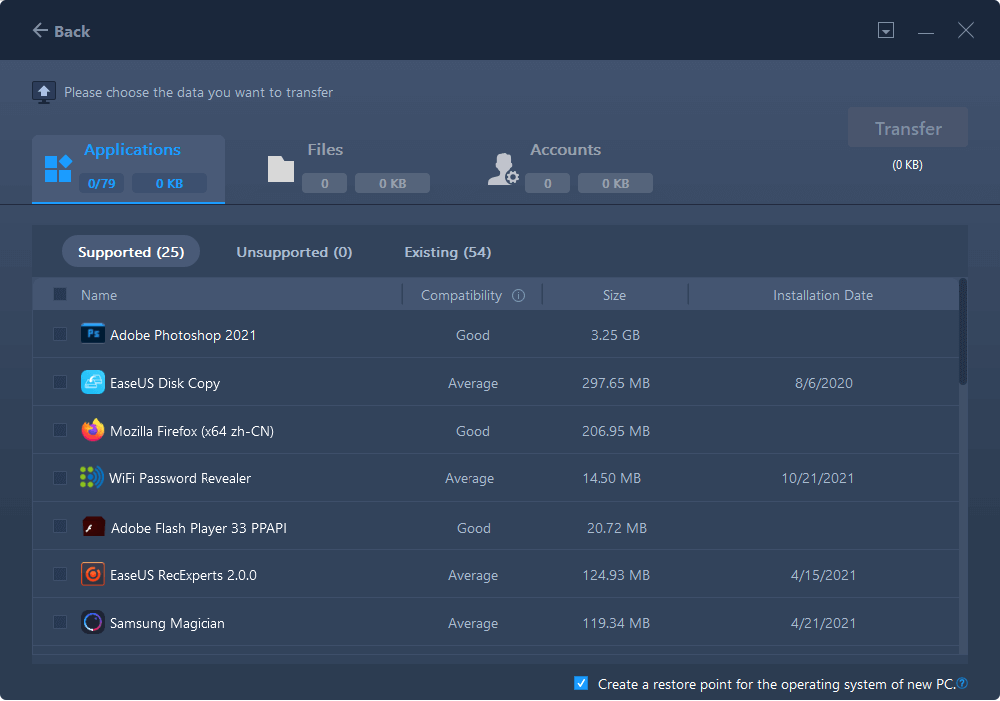 Step 4. Enter the user account and password of the source computer, select the User Account Settings, User Data and other settings that you want to transfer. Click "Finish" to confirm.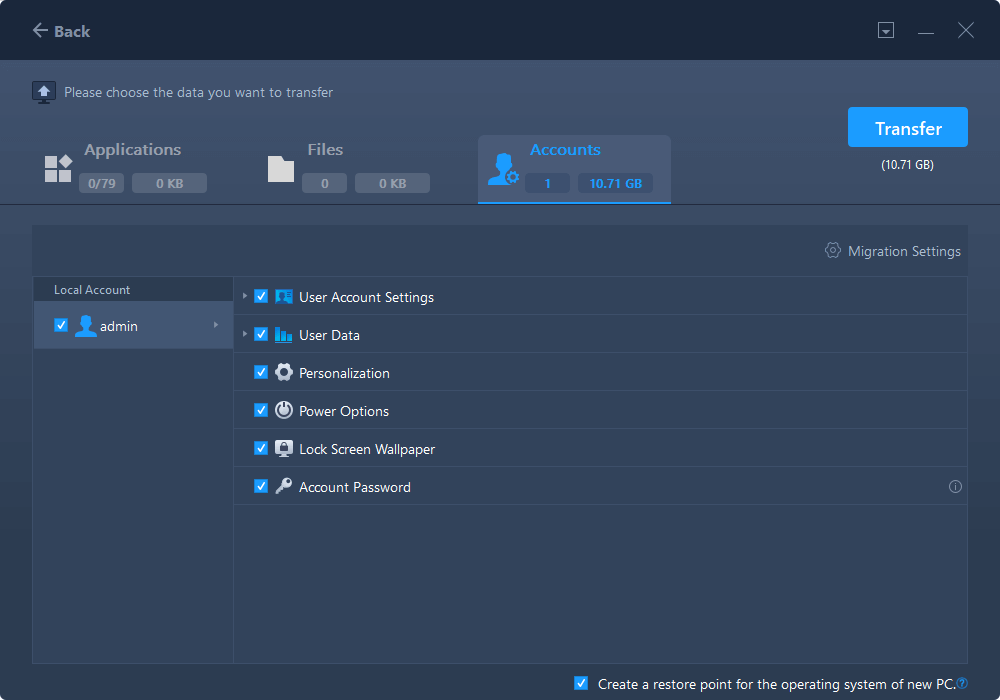 Step 5. After selection, click "Transfer" to start to transfer user accounts and settings.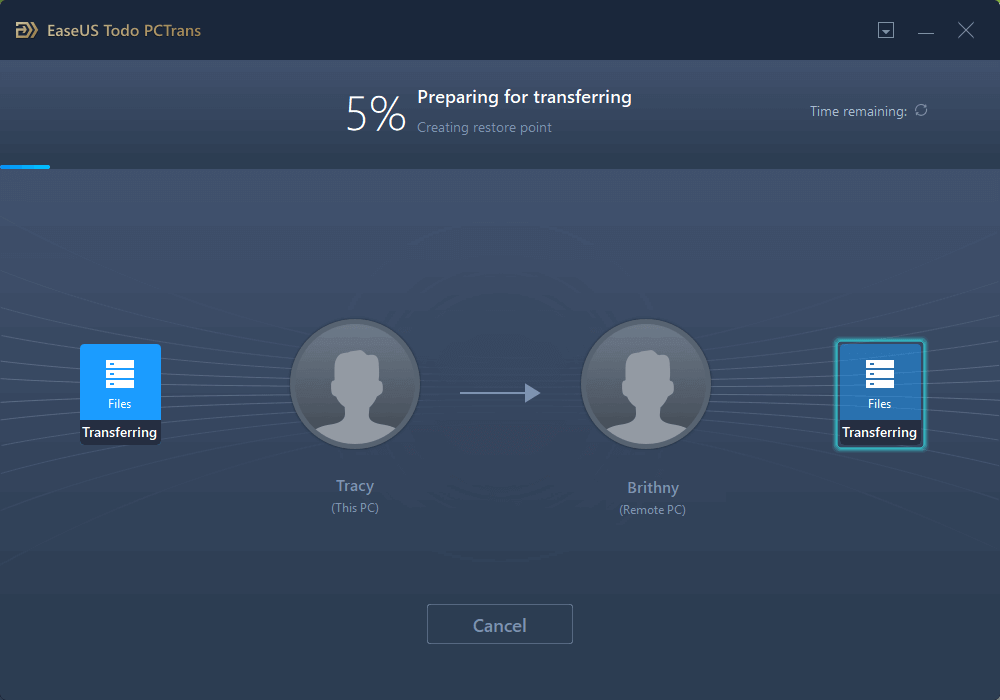 After the transfer, you can enjoy the same user settings of Windows 7 on Windows 10 without taking time to make the settings from scratch. If you have further need to transfer files from Windows 7 to Windows 10 or to new computers, EaseUS Todo PCTrans is always available here to help.

Author Jean has been writing tech articles since she was graduated from university. She has been part of the EaseUS team for over 5 years. Her special focuses are data recovery, disk partitioning, data space optimization, data backup and Mac OS. By the way, she's an aviation fan!
EaseUS Todo PCTrans Free is a useful and and reliable software solution created to serve in computer migration operations, be it from one machine to another or from an earlier version of your OS to a newer one.

 Read More

EaseUS Todo PCTrans is by the folks at EaseUS who make incredible tools that let you manage your backups and recover your dead hard disks. While it is not an official tool, EaseUS has a reputation for being very good with their software and code.

Read More

It offers the ability to move your entire user account from your old computer, meaning everything is quickly migrated. You still get to keep your Windows installation (and the relevant drivers for your new PC), but you also get all your apps, settings, preferences, images, documents and other important data.

 Read More
About EaseUS Todo PCTrans
EaseUS Todo PCTrans can transfer settings, applications and data between PCs and HDDs. Your all-round PC transfer and migrate software to upgrade devices without re-installation.