How Do I Transfer Files from One User to Another in Windows 10
"I just changed the settings on my computer so that there can be multiple users on it. My problem is that the new user I created has none of the various files and applications that are on the default user. How do I transfer those files from the default user to the one I created?"
It's common to see that families or colleagues share the same computer or laptop. To protect the privacy of each independent member, it's good to make their user account. Only with a login password or a granted permission from user A, user B can get free access to user A's files and installed programs.
However, things can be different. For example, to fix a corrupt user profile, one of the most suggested ways is to create a new account. In this regard, people have to take a further step to move all necessary files and program from the old user account to the newly created one. But how?
Windows 10 Easy User Account Data Transfer Tool
Instead of teaching you how to copy and paste the old user data to the new in an awkward way, we'd like to bring you an advanced Windows 10 easy user account transfer tool, which is called EaseUS Todo PCTrans.
Advantages
You may wonder why it's recommended, and answers are here, presenting in full lists.
Support Windows easy transfer of files and applications across Windows operating system. For example, from Windows 10 to Windows 10, from Windows 7 to Windows 10.
Support easy transfer both on the same computer and between computers.
Support two transfer modes: via creating an image file or via the network.
Guide: Transfer Data from One User Account to Another on the Same Computer
When it comes to user account transfer, including personal files along with programs, it's better to use the image transfer mode of EaseUS Todo PCTrans. By using the software to create an image or several images of the contents of one user account and restore to the other account, you can accomplish the while transfer job perfectly.
Step 1. Create an image file.
1. Connect your USB (flash) drive/external hard drive to your source computer. Launch Todo PCTrans, click "Image Transfer > Start" on the main screen.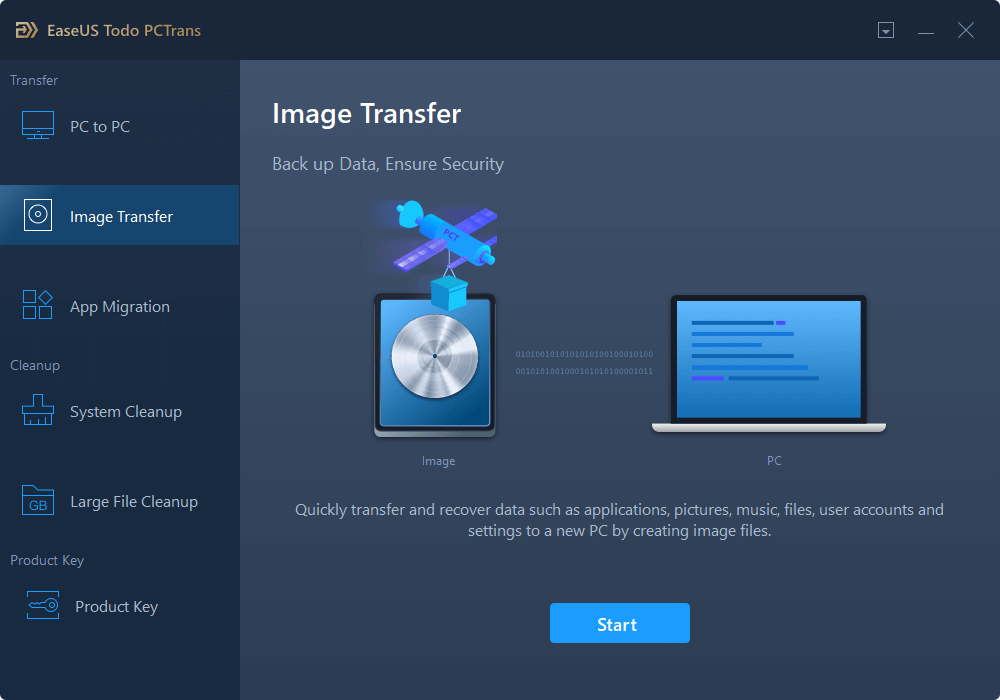 2. Select "Create Image File > Create" to move on.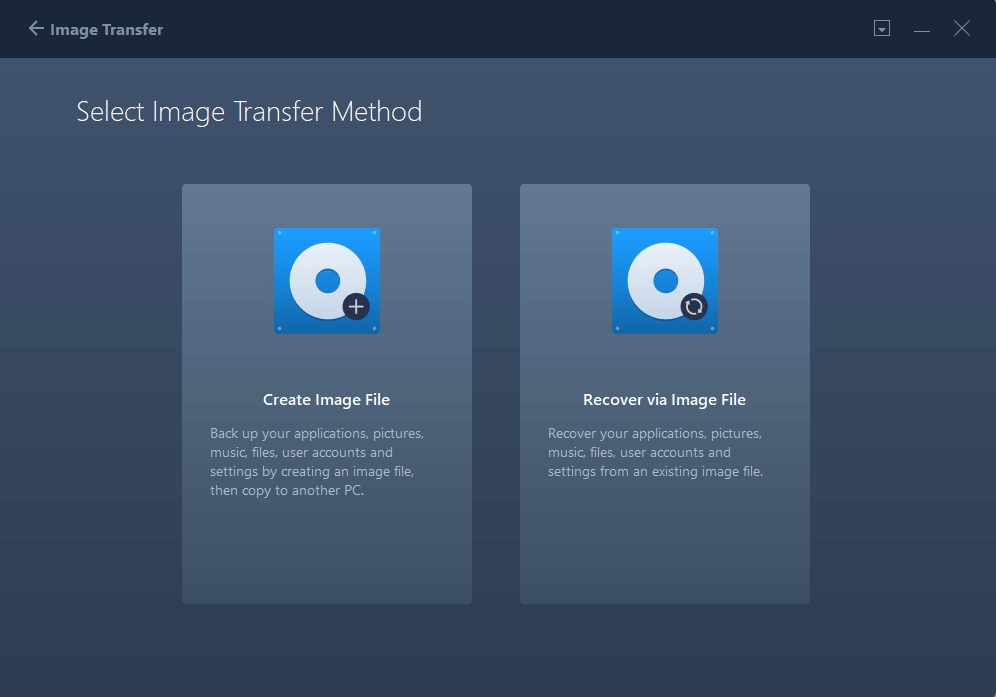 3. Click "Edit" at Applications, User Accounts, and Files columns to choose the specific data, applications, etc. to create an image.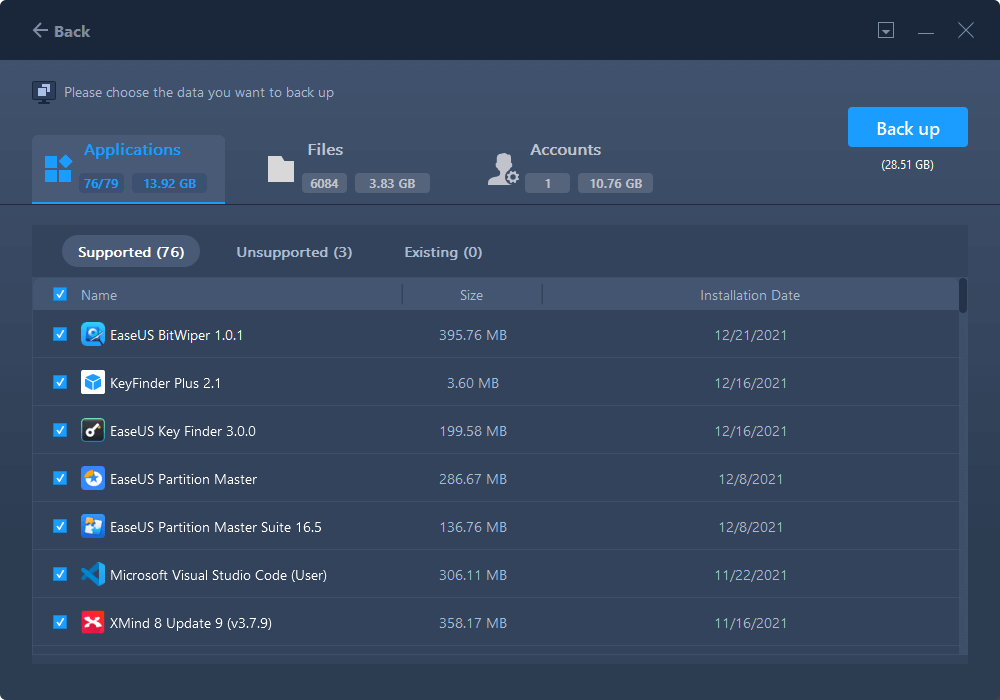 Step 2. Recover via the created image file.
1. Plugin your USB drive which stores the created image file to the target PC and open EaseUS Todo PCTrans. Click "Image Transfer > Start > Recover via Image File > Recover".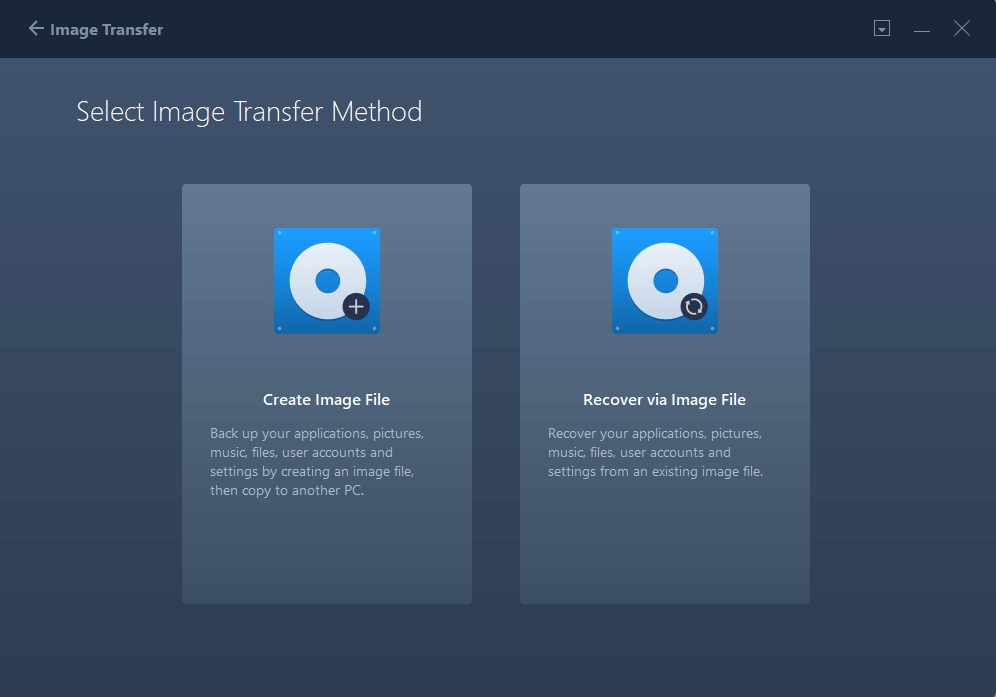 2. Click "Browse" to locate the image file. Then, choose "Recover" and go to the next step.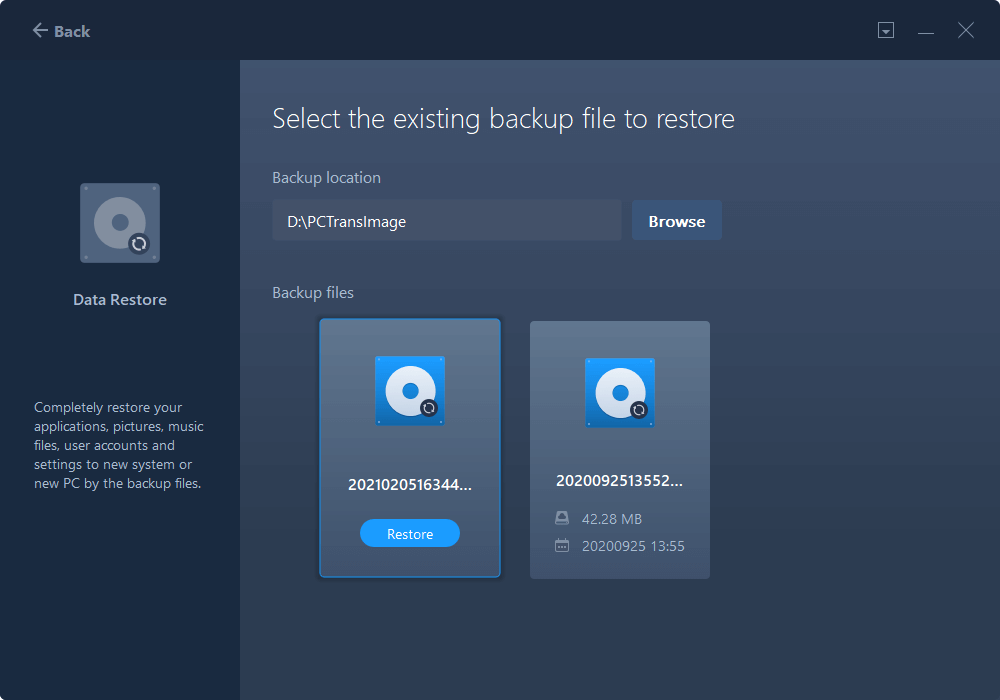 3. Now, you can select Applications/Files/Accounts you want to recover.
Or you can click the "Edit" button to choose the specific data to be transferred flexibly. Click "Finish" to confirm. Besides, you can also click the edit icon > "Submit" to change the target path to recover and save the files.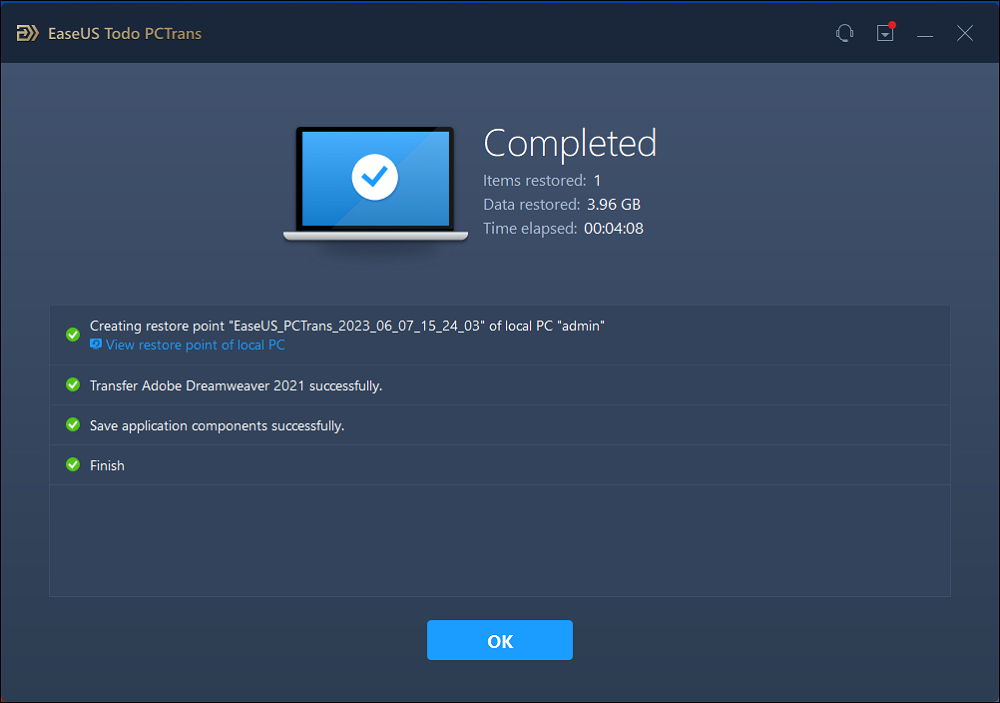 That's how you use EaseUS Todo PCTrans to transfer data from one user account to the other user account in all Windows. You can give a try to transfer from PC to PC for two user accounts on two different computers.