Can I Copy Microsoft Word to a Flash Drive to Install on Another Laptop
"I want to transfer my Microsoft Word program from one laptop to another. Can this be done on a flash drive? What's the correct way to put the Microsoft Word on a flash drive?"
I believe that many people are considering transferring Microsoft Office program from their computer to a USB flash drive, expecting that the program would be running in the same way on another computer. What's the result? Will copy and paste your Microsoft Office program files on a flash drive work? I'm afraid not. Missing the entries in Windows Registry, the application won't even set up in a different location.
The Right Way to Put Microsoft Word Excel onto a Flash Drive
You can hardly copy every component included in the Microsoft Office program manually. However, there is Windows easy transfer software which can intelligently help make a complete transfer of everything demanded to run Microsoft Word without reinstalling on another computer!
It's EaseUS Todo PCTrans that comes in handy when you want to transfer installed programs from one hard drive to another, from one computer to another, from Windows 7 to Windows 10 and so on. It supports the transfer of most popular applications like MS Office, QuickBooks, Adobe programs, Steam, etc.
How to Copy Microsoft Word Program to a Flash Drive Using EaseUS Todo PCTrans
Notice:
The Microsoft Word application is kept on your flash drive in the form of an image file. That is to say; the image file can be restored from the flash drive on any computer which has EaseUS Todo PCTrans installed.
Click the further instruction to know how to transfer Microsoft Word to another computer with a flash drive.
To migrate your Microsoft Word onto a flash drive:
Step 1. Connect the external device and select the transfer mode.
Connect your external storage device (external hard drive, USB, SD card, and more) to your PC.
Launch EaseUS Todo PCTrans and go to "App Migration" > "Start".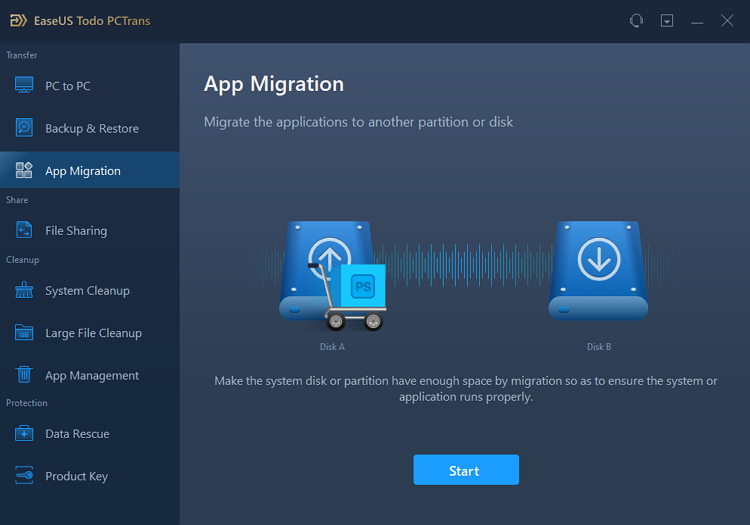 Step 2. Select Microsoft Office and set the storage path.
Select the drive where you have installed Microsoft Office on and select Microsoft Office.
Click "Browse" and choose to transfer the application to your external storage device.
Click "Transfer" to start transferring Microsoft Office to an external storage medium.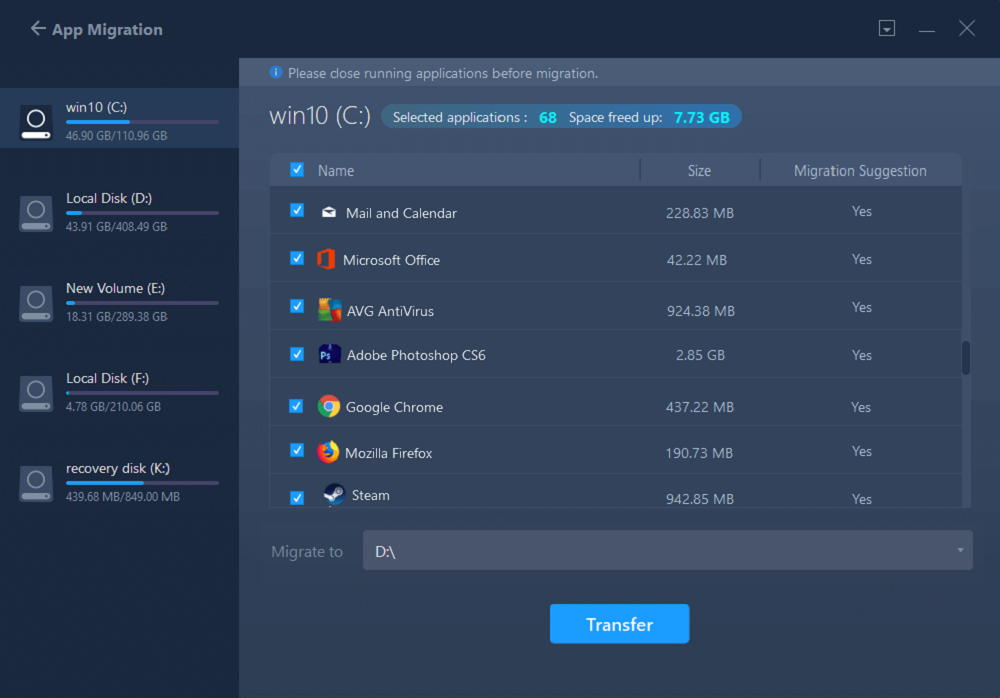 Step 3. Wait for the transfer process to finish.
Wait patiently for the process to complete.
Click "OK" when it has done.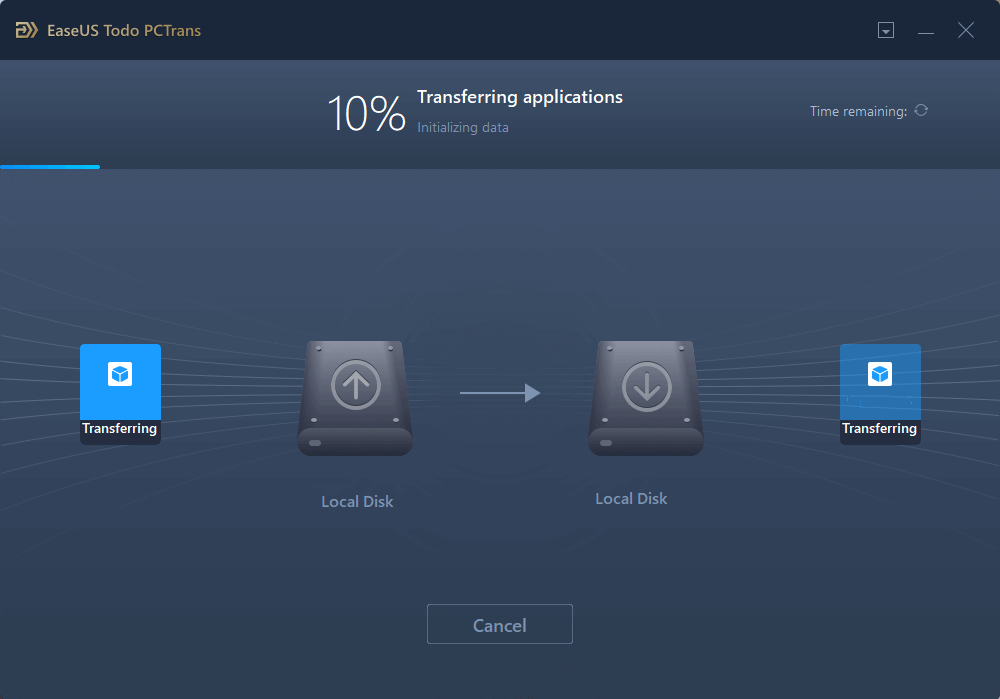 The Word application is now saved on your flash drive as an image file. Now you can carry the software anywhere and make it work on any other computer without reinstalling.