How to Copy Microsoft Word Excel onto a Flash Drive
Can I Copy Microsoft Word to a Flash Drive to Install on Another Laptop
No. If you copy Microsoft Word to a flash drive with copying the program directory, then install on another computer is not work. I guess that many people are considering transferring the Microsoft Office program as successfully as they move files. However, You can hardly copy every component included in the Microsoft Office program manually.
Is there any other way to copy and install apps to another pc? Yes, there is Windows easy transfer software that can intelligently help make a complete transfer of everything demanded to run Microsoft Word without reinstalling on another computer!
The Right Way to Put Microsoft Word Excel onto a Flash Drive
It's EaseUS Todo PCTrans that comes in handy when you want to transfer installed programs from one hard drive to another, from one computer to another, from Windows 7 to Windows 10 and so on. It supports the transfer of most popular applications like MS Office, QuickBooks, Adobe programs, Steam, etc.
You may use the following three methods that match your needs to solve the problem:
Method 1: Transfer Microsoft Office to another computer with a connecting flash drive.
With the help of the "Backup & Restore" function, your Microsoft Word application is kept on your flash drive in the form of a backup file. That is to say, the backup file can be restored from the flash drive on any computer which has EaseUS Todo PCTrans installed.
Method 2: Copy and install Microsoft Office to USB in the same computer.
If you want to transfer the program to the USB for free up disk space and achieve better disk performance, EaseUS Todo PCTrans also provides App Migration to you.
Method 3: Transfer Microsoft Office program to another laptop or pc without using a flash drive.
Are the two methods mentioned above useful? There is a better way of transferring Microsoft Office to another computer without the flash drive. Click further instruction to know how to transfer Microsoft Office from one pc to another.
How to Copy Microsoft Word Program to a Flash Drive Using EaseUS Todo PCTrans
EaseUS Todo PCTrans can help you solve this problem with "Backup & Restore" and "App Migration". You may want to know what you will need to do to copy Microsoft Word Excel to a flash drive. Here below is a specific guide for you:
To migrate your Microsoft Word onto a flash drive to install on another computer:
1. Backup the desired files from the source PC to USB
Step 1. On the source PC, run EaseUS Todo PCTrans. Go to the "Backup & Restore" section and click "Start" to the next step.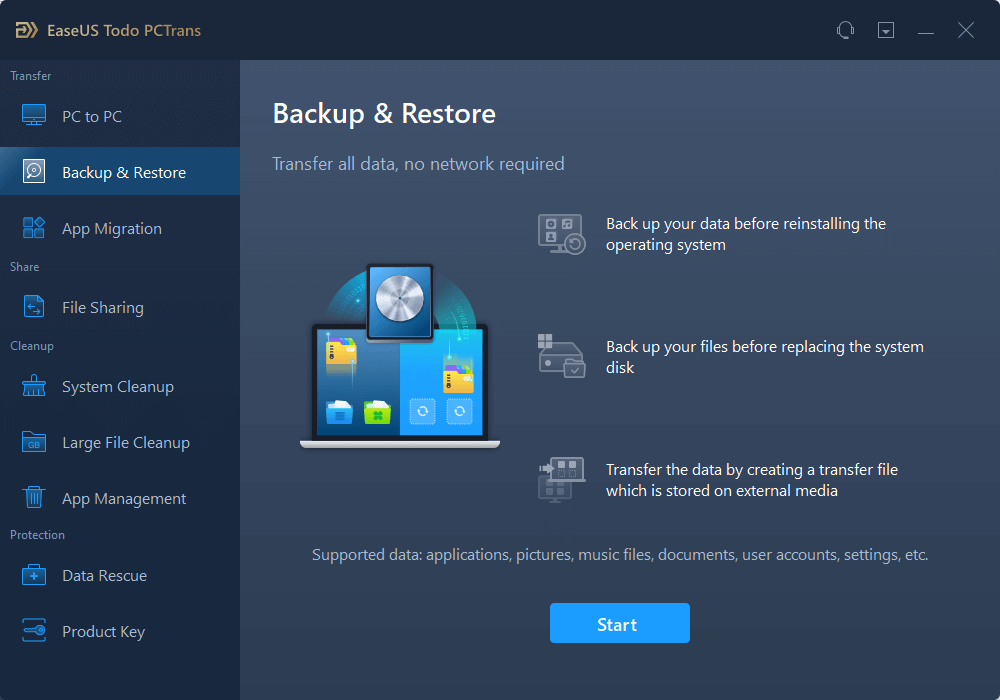 Step 2. Choose "Data Backup" > "Next" to go on. You can set the file name and choose your USB drive to save the backup file.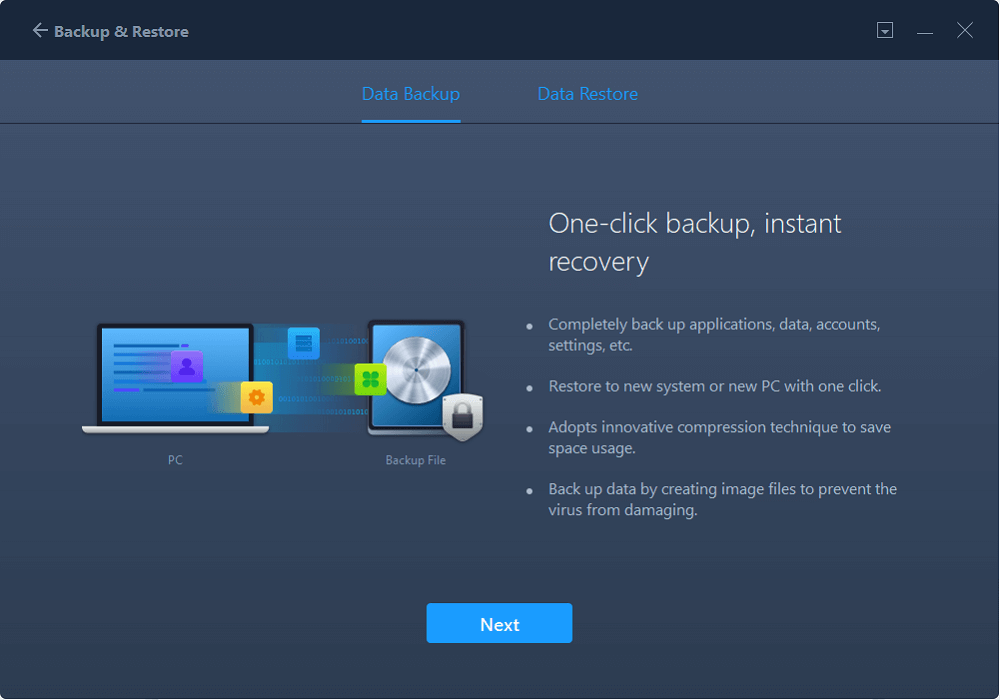 Step 3. At the "Files" section, click "Edit" to choose files. Then, click "Finish" > "Create" to transfer the selected files.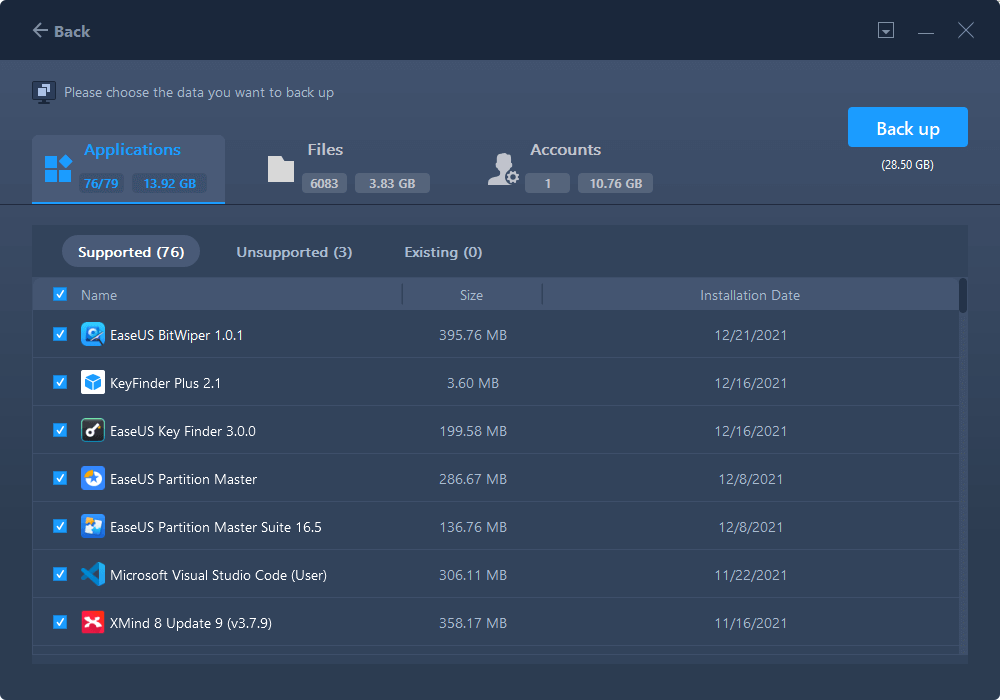 When the creating process has completed, click "OK" to confirm. Safely eject the USB drive and connect it to the target PC. Move to recover the image of files to the new PC using USB.
2. Recover and transfer backup files to PC using USB
Step 1. Go to the main screen of PCTrans, click "Backup & Restore" > "Start" > "Data Restore".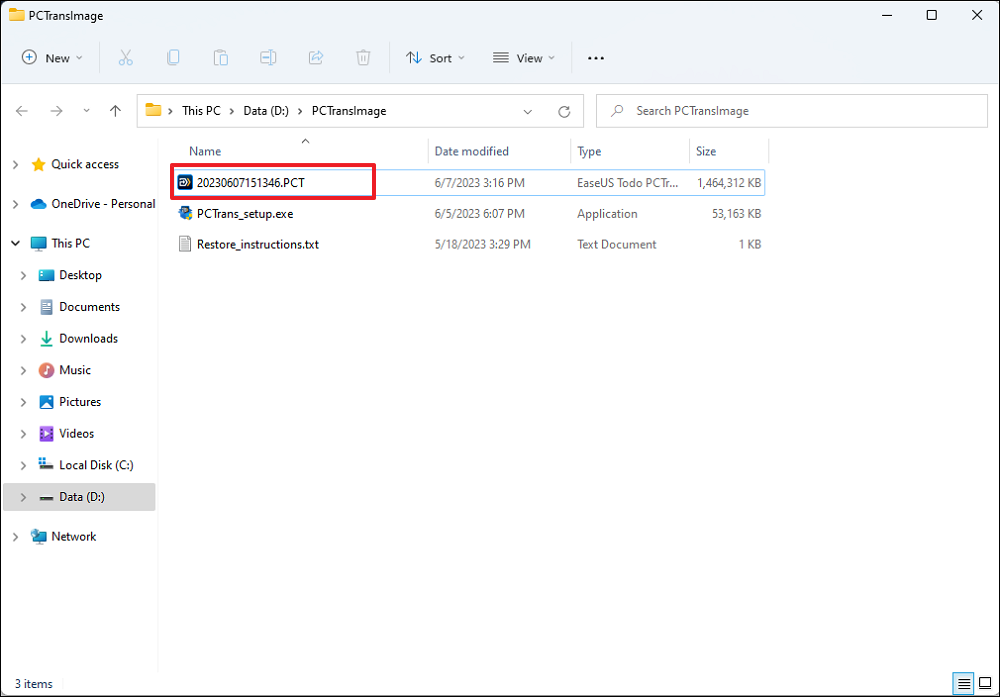 Step 2. Click "Browse" to find the backup file in your USB drive. Then, choose "Restore" to go on.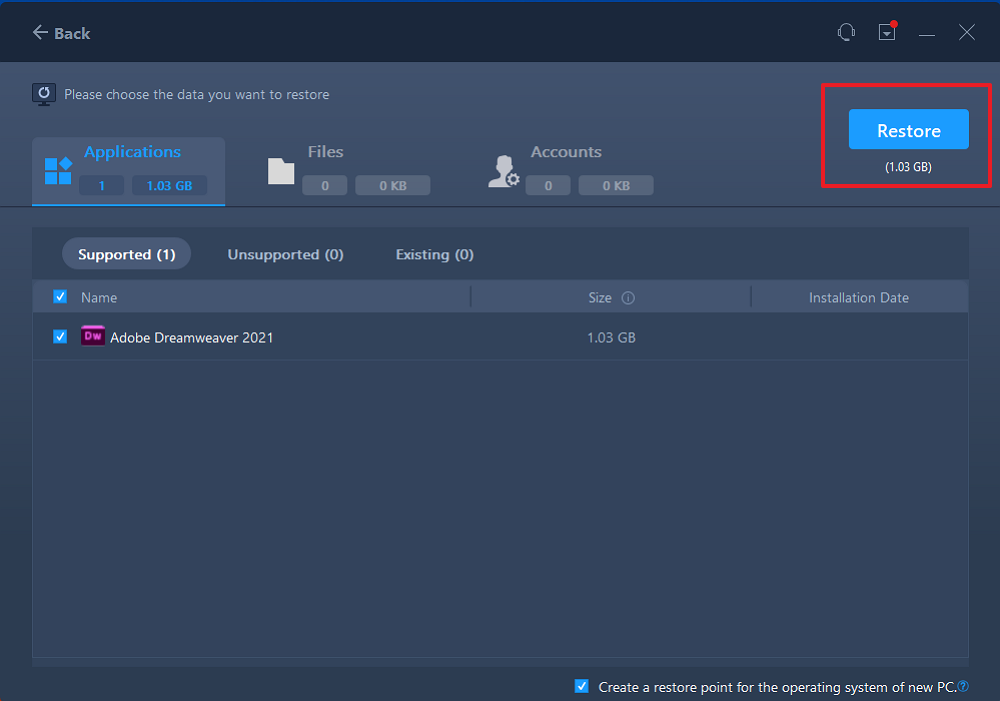 Step 3. Choose "Files" > "Restore". Or click "Edit" > select files you want > click "Finish" > "Restore" to completes the data transfer.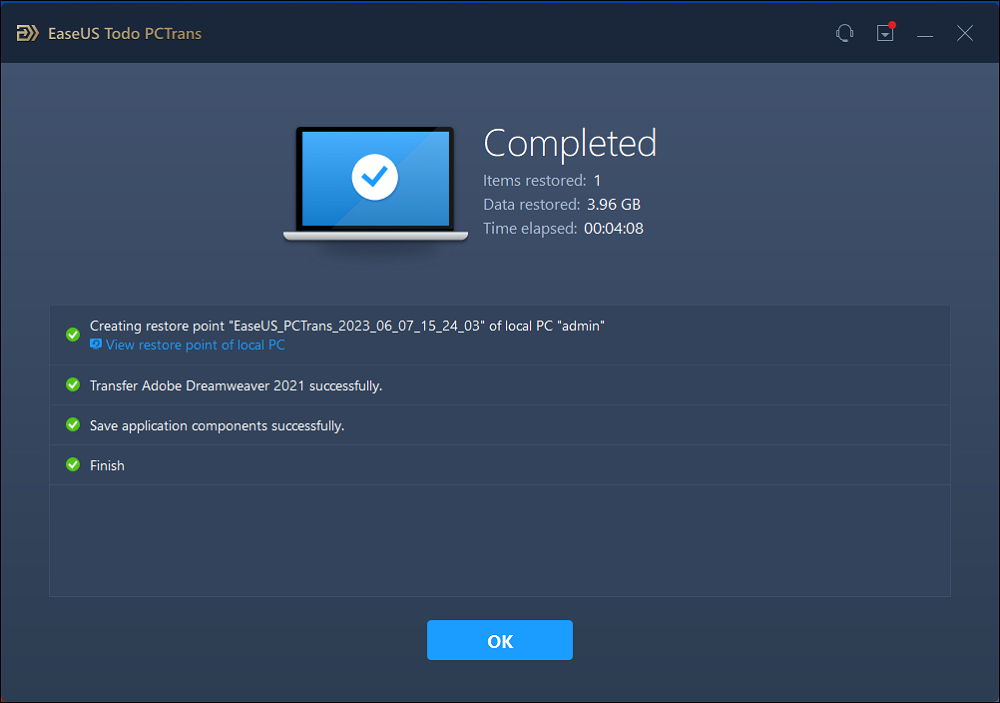 The Word application is now saved on your flash drive as a backup file. Now you can carry the software anywhere and make it work on any other computer without reinstalling.
To copy your Microsoft Word Excel to USB:
 Notice:

The App Migration only supports use programs in the original computer. You may try "Backup & Restore" in method 1.
Step 1. Connect the external device and select the transfer mode.
Connect your external storage device (external hard drive, USB, SD card, and more) to your PC.
Launch EaseUS Todo PCTrans and go to "App Migration" > "Start".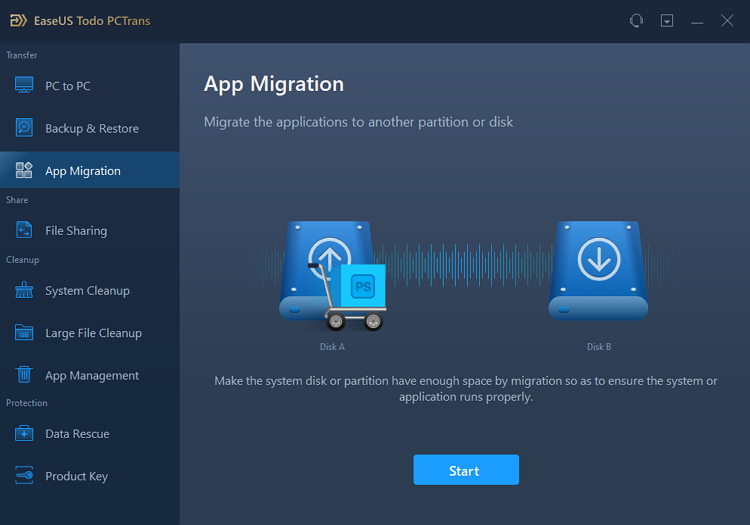 Step 2. Select Microsoft Office and set the storage path.
Select the drive where you have installed Microsoft Office on and select Microsoft Office.
Click "triangle icon" and choose to transfer the application to your external storage device.
Click "Transfer" to start transferring Microsoft Office to an external storage medium.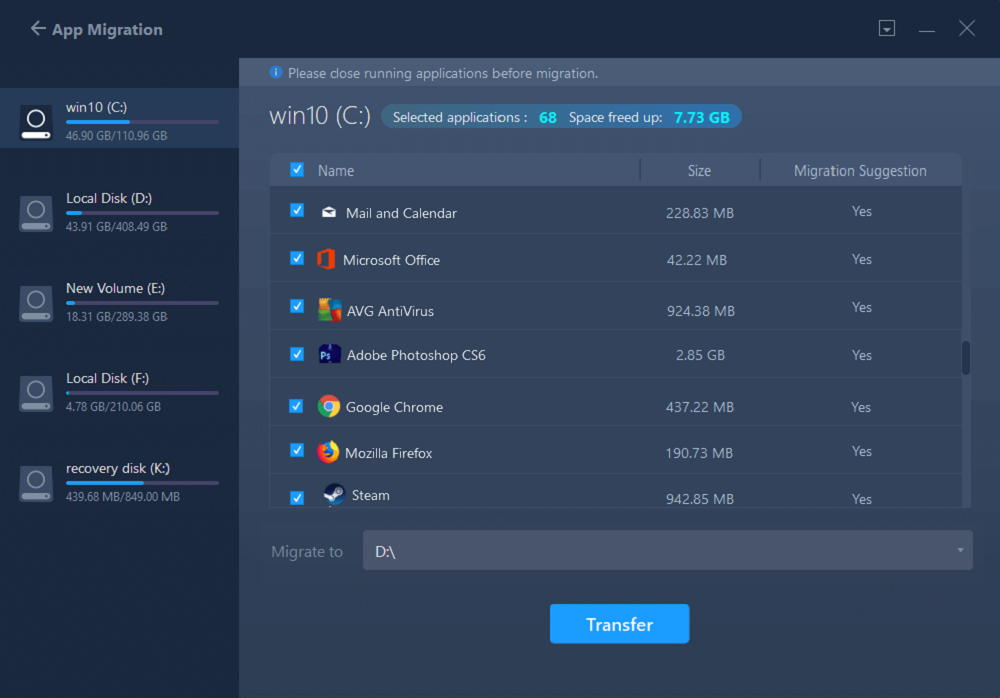 Step 3. Wait for the transfer process to finish.
Wait patiently for the process to complete.
Click "OK" when it has done.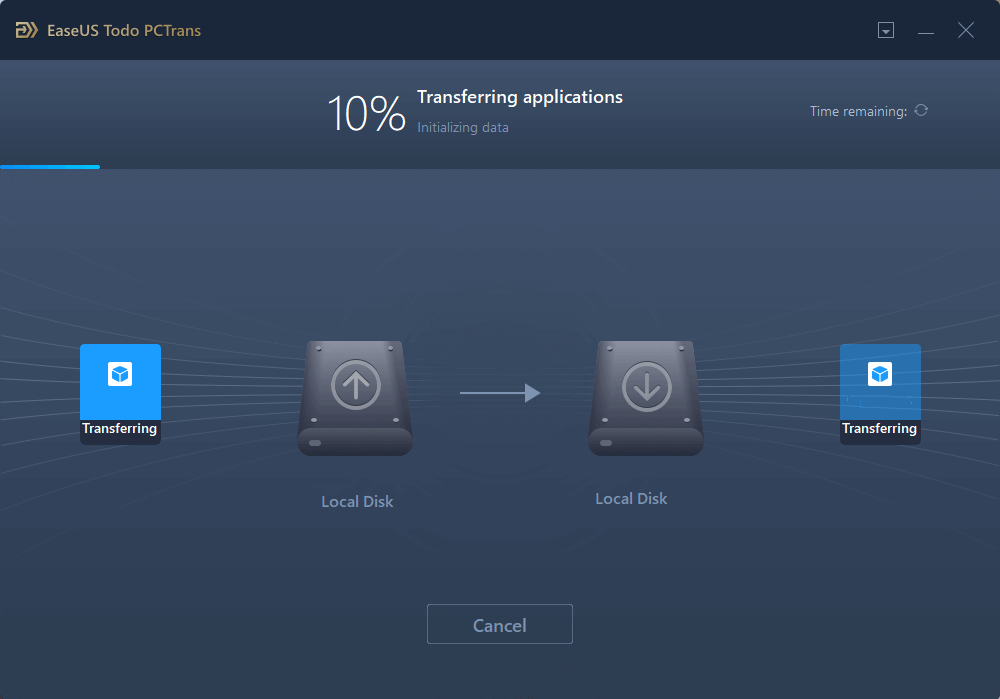 Roxanne is one of the main contributors to EaseUS and has created multiple posts on digital devices like PCs, Mobile phones, tablets, Mac, etc. She loves to share ideas with people of the same interest.

Author Jean has been writing tech articles since she was graduated from university. She has been part of the EaseUS team for over 5 years. Her special focuses are data recovery, disk partitioning, data space optimization, data backup and Mac OS. By the way, she's an aviation fan!
EaseUS Todo PCTrans Free is a useful and and reliable software solution created to serve in computer migration operations, be it from one machine to another or from an earlier version of your OS to a newer one.

 Read More

EaseUS Todo PCTrans is by the folks at EaseUS who make incredible tools that let you manage your backups and recover your dead hard disks. While it is not an official tool, EaseUS has a reputation for being very good with their software and code.

Read More

It offers the ability to move your entire user account from your old computer, meaning everything is quickly migrated. You still get to keep your Windows installation (and the relevant drivers for your new PC), but you also get all your apps, settings, preferences, images, documents and other important data.

 Read More
About EaseUS Todo PCTrans
EaseUS Todo PCTrans can transfer settings, applications and data between PCs and HDDs. Your all-round PC transfer and migrate software to upgrade devices without re-installation.