Why does my external hard drive get very slow to respond?
"Hi, there. Do you know how to fix a USB 3.0 external hard drive slow speed on Windows 10?
I have a Seagate USB 3.0 external hard drive with 1TB space. It has worked for more than two years, and almost all my data like videos, images, worksheets, etc. are all saved on the drive.
But recently, when I tried to transfer or save a new file to the external hard drive, it became very slow to respond.
It takes a very long time to load on Windows 10 and even becomes extremely slow to respond when I try to copy or transfer a new file or image to the external hard drive. I don't know why it comes so slow, and how can I fix the slow speed on my external hard drive?"
It seems that storage devices such as external hard drive, USB or SD card with slow to respond or slow transfer rate issue have become one of the top concerns among ordinary users. So what will you do when your external hard drive or USB etc. devices become extremely slow? To buy a new and bigger external hard drive to replace your current one?
This is not a wise choice. Here we'll offer a cost-effective method to you and simply fix the 'external hard drive very slow to respond' issue on Windows 10/8/7 without losing any data.
Free Fix for 'External Hard Drive Very Slow to Response' Issue
Sometimes storage devices slow issues are caused by a large number of junk files or useless big files that take most space on the drive.
If corrupted system files or bad sectors exist on the storage devices, it may also slow down the device transfer rate.
Before you start to fix the slow external hard drive issue, please read the note below carefully:

To avoid unnecessary data loss issue on the external hard drive, we recommend you to backup external hard drive data to your PC or another storage device at first.
And professional partition manager software - EaseUS Partition Master Free would help you remove 'slow speed', 'low transfer rate' or 'slow to response' issue from your external hard drive, USB or SD card, etc. devices with just a few simple clicks. Just free download, install it on your PC and follow guidelines here to speed up your 'slow to respond' external hard drive now.
# 1. Remove and clear useless large files and junk files on the slow external hard drive
Step 1: Launch EaseUS Partition Master. Select "Tools" and click "System Optimization".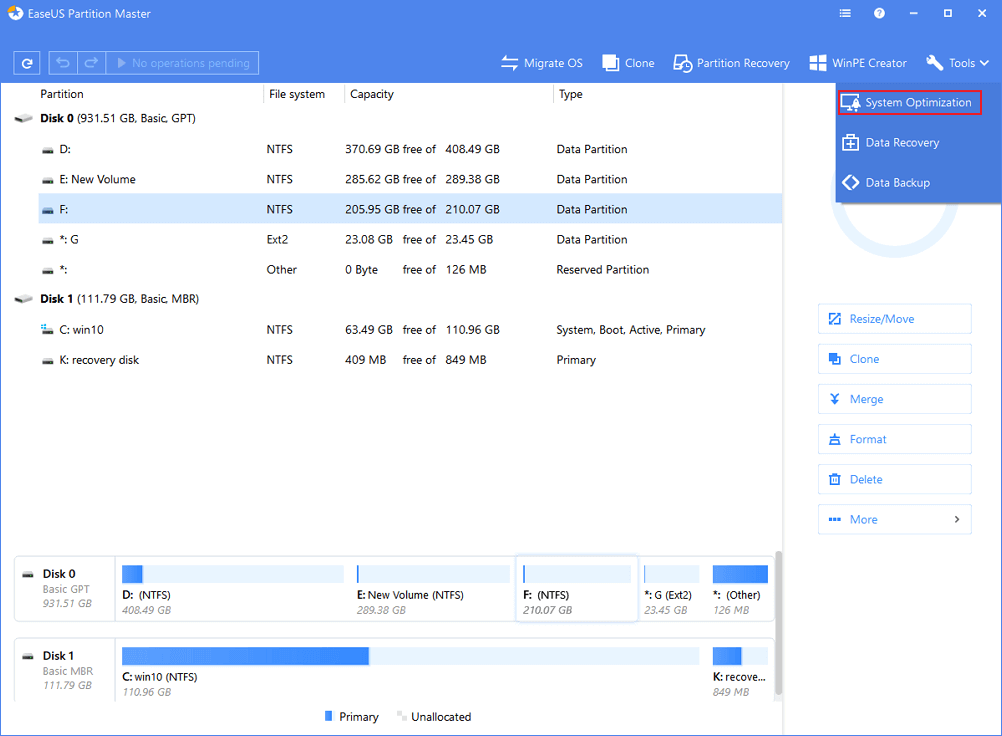 Step 2: Click "Junk File Cleanup". Then you can click "Analyze" to let EaseUS Partition Master find junk files on your PC.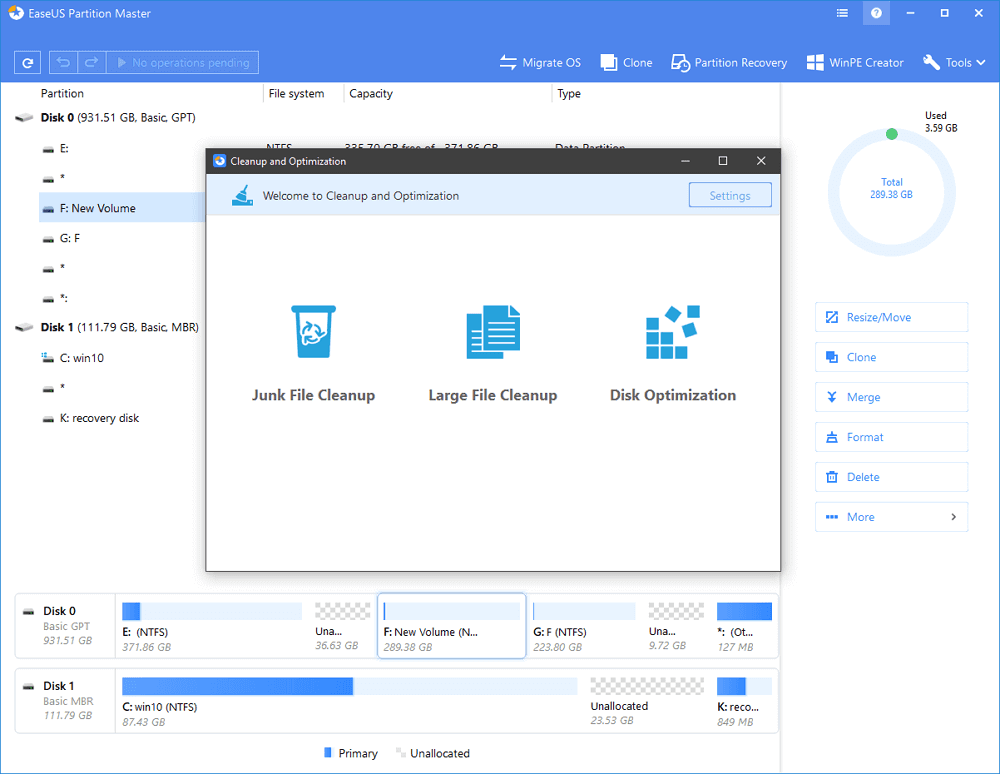 Step 3: You can check and choose junk files and click Clean up. All of the selected junk files will be cleaned and deleted from your PC. Click "Yes" to clean up junk files.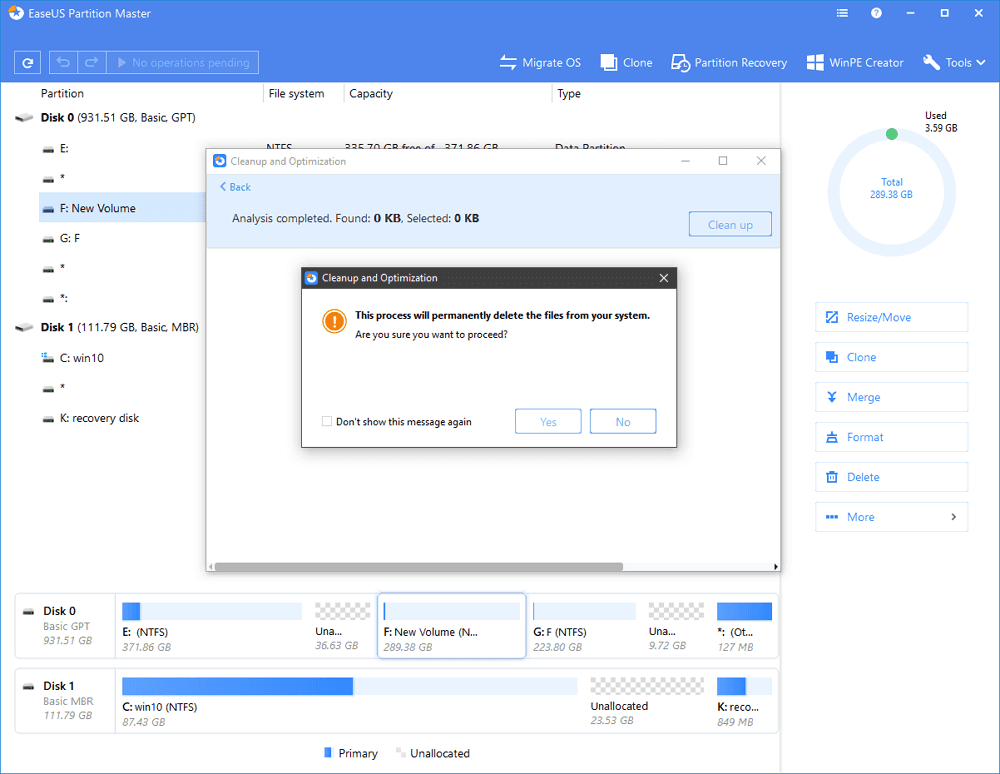 You can also choose to optimize PC disk so to improve your external hard drive's performance with the Disk Optimization feature.
# 2. Repair bad sectors and corrupted system files that slow down the external hard drive
Step 1: Insert your SD card into your computer or connect your USB/external hard drive to your computer and run EaseUS Partition Master. Right-click the partition on your storage device and choose "Check File System".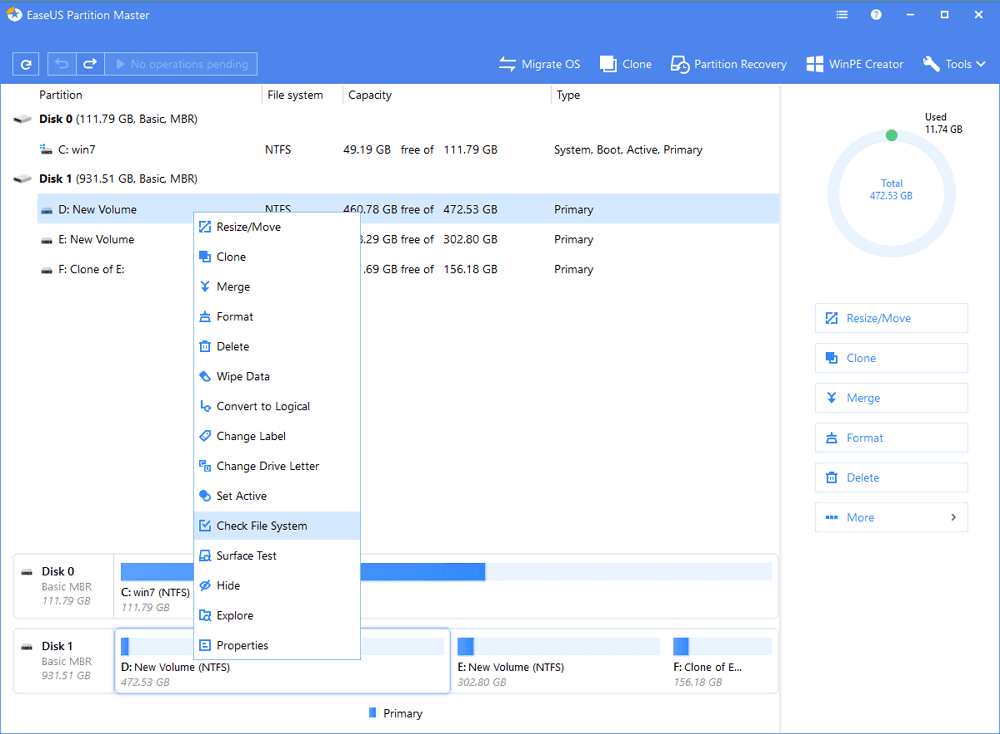 Step 2: In the new window, keep the option "Try to fix the errors if found" selected and click "Start".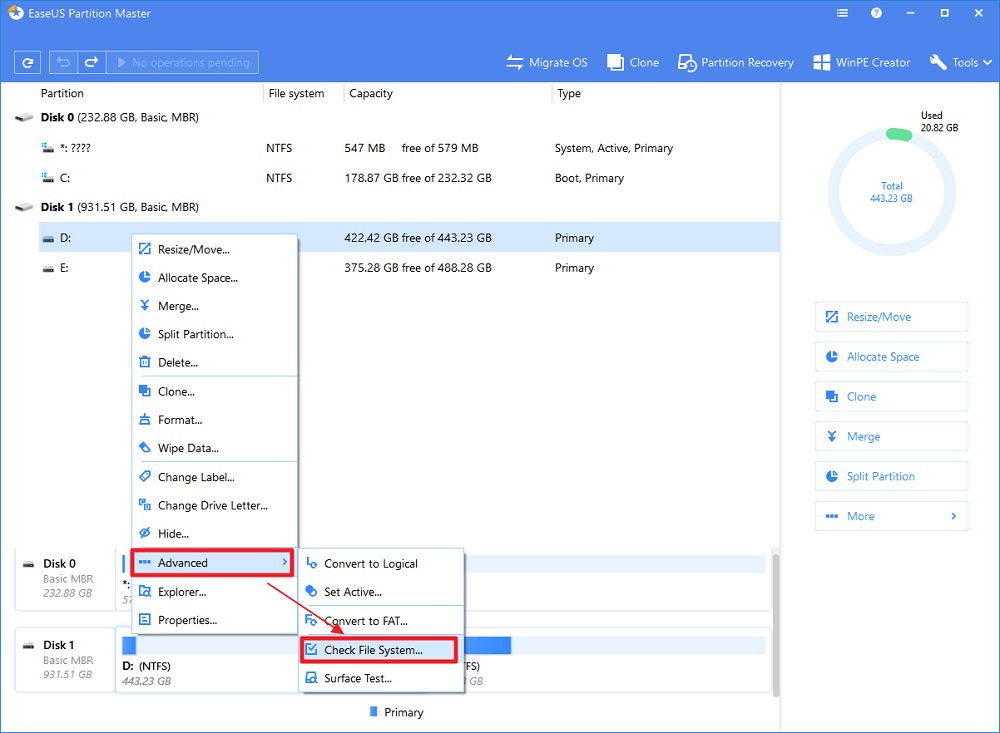 Step 3: Then EaseUS Partition Master will automatically check the file system error on your SD card, USB, or external hard drive. When it has done, click "Finish" to end the whole process.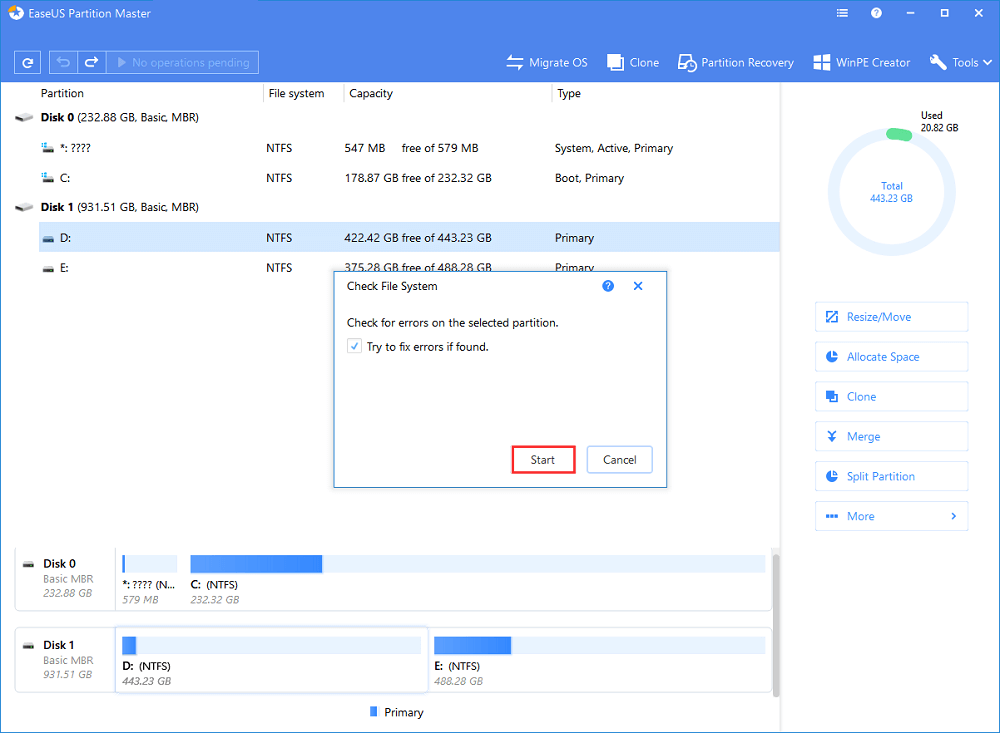 Another Way to Fix Slow to Response External Hard Drive
Besides clearing junk or big files and removing bad sectors on the slow external hard drive, another straightforward way that you may try is to format the external hard drive to NTFS and wipe all data on the drive to optimize its performance.
Note: Just one thing that you need to keep noticed: formatting will clear all data on your drive. So if you have valuable data on your slow external hard drive, please export and backup those data to a secure storage device first.