With the disk comes into increasing use, the bad sectors will be more. The data stored in a bad sector may be corrupted or lost.
How to know if there are bad sectors in the hard drive? A surface test tool does what it implies - it scans the hard disk surface, check bad sectors and mark bad sectors so that the computer knows they will be not used in the future.
The partition manager software - EaseUS Partition Master can come to help with its surface test feature. It can identify bad sectors by reviewing the hard drive. When it finds bad sectors, it will mark those sectors with red color so that the system knows not to use them. It may allow them to be read, the data stored on the bad sector is still accessible, but they cannot be written to. Other more complex cases such as to migrate OS to SSD or GPT partition recovery can all be fixed on your own with this software now.
How to do a surface test with EaseUS Partition Master
Download and install EaseUS Partition Master on your computer, then follow the steps below to perform a surface test on your disk or partition.
Step 1: Download EaseUS Partition Master and install it. Right-click the disk that you want to check, and then click "Surface test".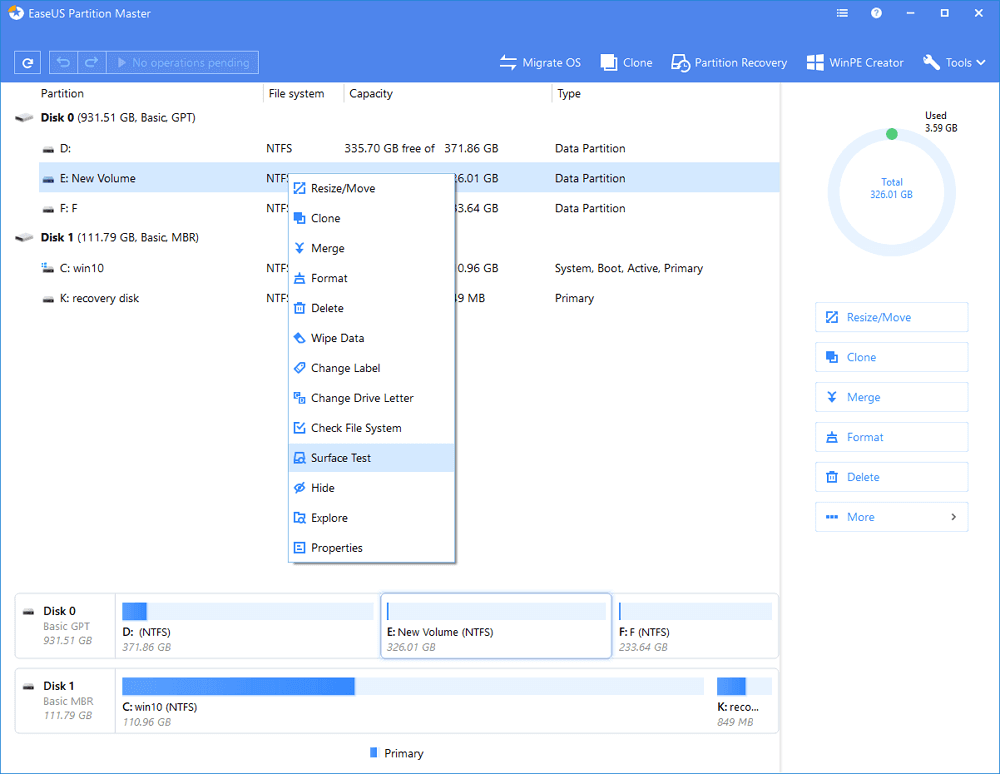 Step 2: The operation will be immediately performed. Bad sectors will be marked as red.