How can I recover PPT on Mac crashed without saving?
"My computer crashed and I lost my school assignment which took me 2 weeks. This is the story. Last night, when I was working with the Mac it suddenly crashed and forced quit. After I forced it to restart, I can not find my PPT. Anywhere. My mac was supposed to save it automatically but it didn't. I'm so pissed off! How can I recover PPT on Mac crashed without saving?"
Solution: recover PPT on Mac with data recovery software
Usually, PowerPoint is so smart that it will create an auto-saved file when you work with it. And next time you open PowerPoint it will automatically recover the file. And you can follow next path to find and restore autosaved PPT files in Mac: in Finder > /Users/ username/Library/Application Support/ Microsoft/Office/Office X AutoRecovery (X stans for Office version of your PPT).
If you cannot find the auto-saved file, it may be get lost. Just try a data recovery software if you want Mac deleted recovery. Here one thing you need to remember. Stop using the Mac before you fully get back the lost PPT files in case of data recovery failure. A highly recommended solution to recover PPT files on Mac is to use Mac data recovery software when Office fails to save files automatically. Here you may try EaseUS Data Recovery Wizard for Mac.
Steps to recover PPT on Mac with EaseUS data recovery software
There are a lot of online data recovery tool, but to achieve the best PPT recovery result, you need to choose a reliable one. To help you save your time, we recommend you EaseUS Data Recovery Wizard for Mac. It is the most powerful Mac data recovery software which works perfectly well to recover files such as office files, pictures, videos, etc from computer hard drive and other storage devices. Next you can download the software and follow the below guide to start your Mac PPT file recovery job.
Step 1: Select file types - Choose "Document" to find your lost PPT files fast.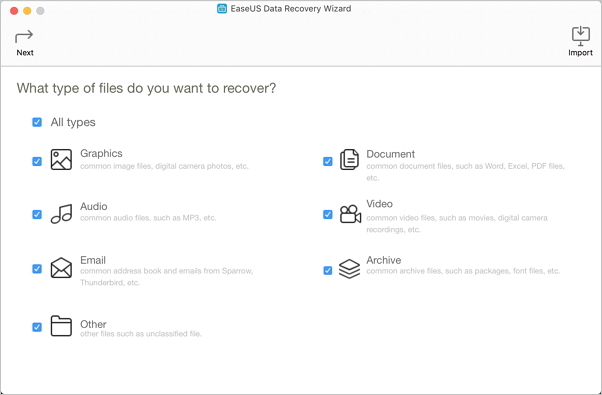 Step 2: Choose to scan the specified volume - It ensures you to quickly scan the disk where you lost your data to find all the recoverable PPT files.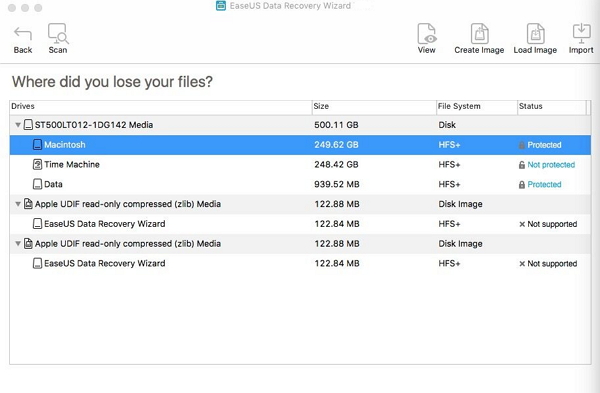 Step 3: Selectively recover lost data - It enables you to preview all the recoverable PPT files one by one and restore those you want effectively.