How to recover deleted or lost emails?
"Hey there, do you know how to recover lost emails in Outlook? I happened to clean up the Inbox folder and all of the received emails are all gone. How can I restore them? Please help me!"
Are you having a similar issue that you accidentally deleted important email messages or cleaned up the whole Inbox folder by mistake? Don't worry if you have way to perform email recovery. Effective methods are available here inside this article to help you recover deleted or permanently deleted emails from Outlook, Gmail, Hotmail, Yahoo etc. Just follow the below-offered methods to recover deleted email - Outlook/Gmail/Hotmail/Yahoo mail message now:
Quick Fix: Restore/Recover deleted email from Outlook/Gmail/Hotmail/Yahoo trash folder
Almost all email apps or programs have set a trash folder which works like the recycle bin on the PC to save or temporarily save deleted or unwanted email files. Therefore, if you happened to delete emails on Outlook, Gmail, Hotmail or Yahoo, you can simply follow the below guidelines to recover deleted email files from the trash folder:
1. Recover deleted email from Outlook
Select the Deleted Items folder in the left pane of Outlook.com window;
At the top of the window, select Recover deleted items;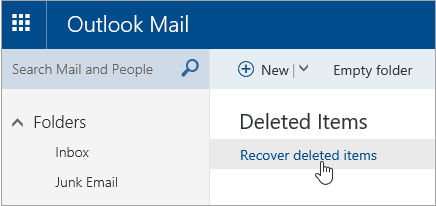 Then a dialog box will open with a list of deleted items;
Choose the items or emails that you want to recover and click Recover > OK.

2. Restore deleted email from Gmail
Open Gmail account and sign in > Click on Settings > Click on Labels;
Click on Show trash; This will show your trash folder on the left pane of Gmail window.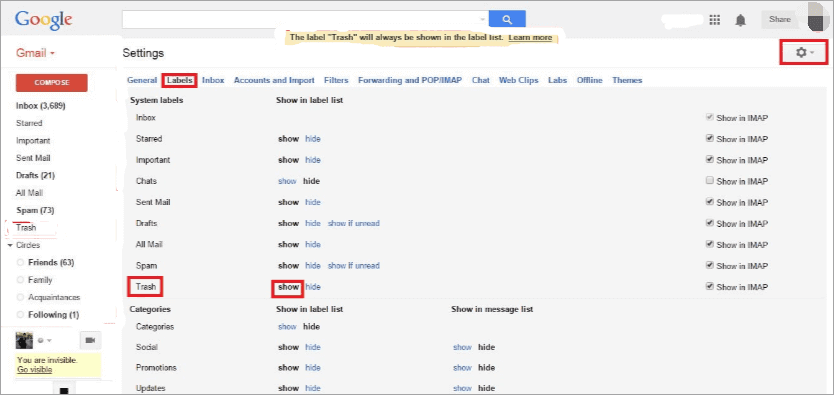 Now you can see all deleted email files in Trash folder.
Select or check the wanted email and files, click on the mail icon at the top of the window with Move To words so to move your deleted emails to the Inbox.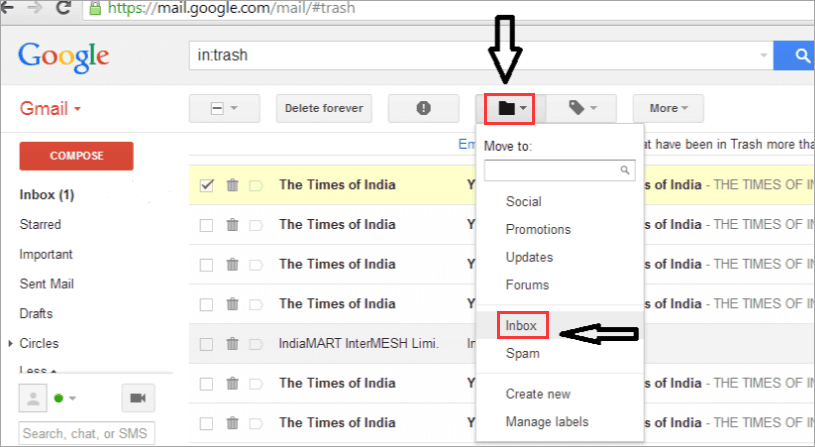 3. Retrieve deleted email messages from Hotmail
Go to Hotmail website and sign in with your Hotmail account;
Click Deleted on the left pane of Hotmail window;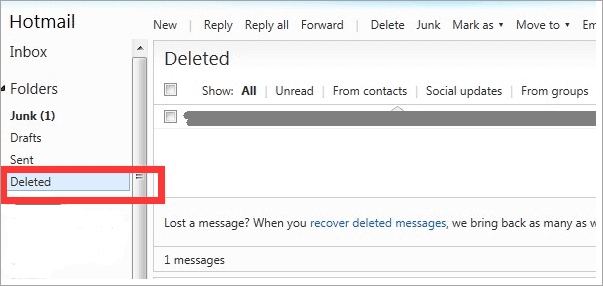 If you don't see it, scroll down to find it. Deleted folder is usually listed at the end of the left pane.
Click Recover deleted messages to bring back deleted mail messages.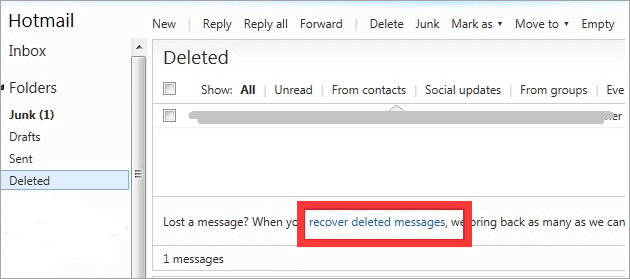 4. Undelete mail messages from Yahoo
Log in Yahoo! Mail and go to Trash folder;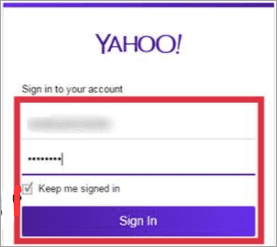 Open the desired message, check any messages you want to undelete in the message list;
Click Move in Yahoo! Mail toolbar and select Inbox or other folder to recover the message.
You can also drag and drop the email to any folder by pressing DO.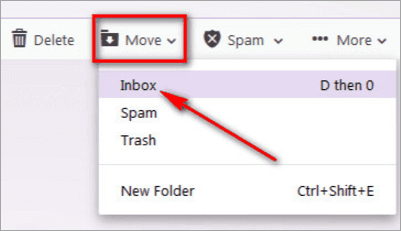 Recover deleted emails after 30 days
- Outlook/Gmail/Hotmail/Yahoo! mail messages with email recovery software
As most email software or programs will only save temp files, deleted or temp email files in the trash for only 30 days. Therefore, you may not be able to recover wanted or deleted email files from trash if the email has already been deleted for more than 30 days.
If you failed to recover deleted or lost email files with the above recommended Quick Fix, don't worry. You can still have an alternative solution which is to recover deleted Outlook, Gmail, Hotmail or Yahoo email files or mail messages after 30 days from your PC with professional email file recovery software - EaseUS Data Recovery Wizard.
Notice

If your lost email files are less than 2GB, you can directly use the free version - EaseUS Data Recovery Wizard Free Edition to recover deleted or lost email files on Outlook, Gmail, Hotmail or Yahoo.
If lost emails are more than 2GB, you'll need EaseUS Data Recovery Wizard for help then.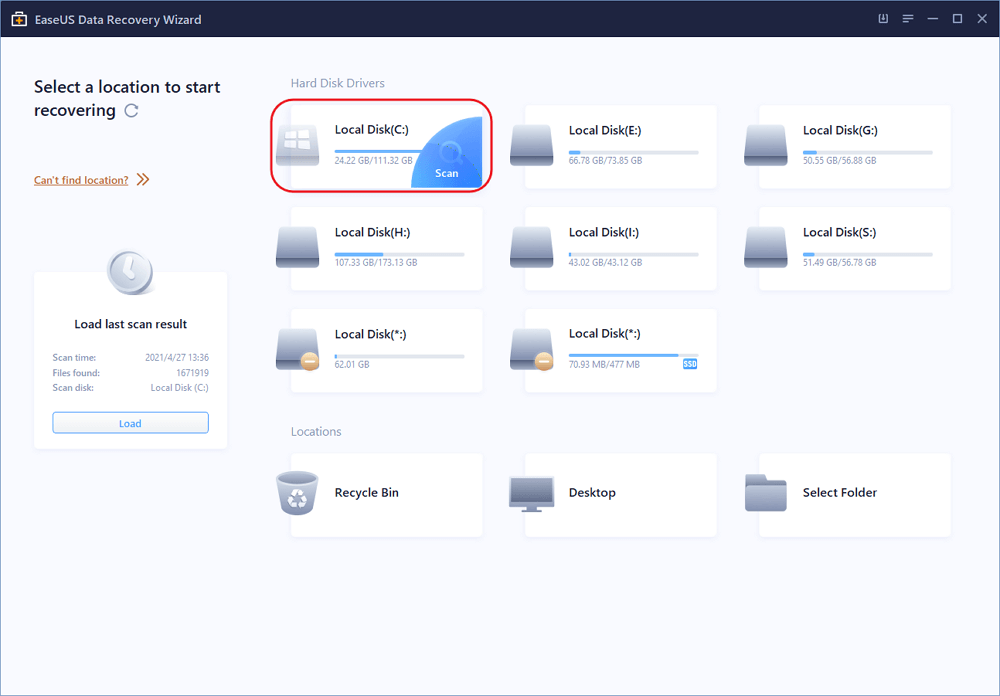 Step 1. Launch EaseUS email file recovery software and select disk partition or storage location where you lost Email files and click "Scan".
Usually, Outlook, Gmail, Hotmail or Yahoo will share the same storage location with your website browser. Therefore, you can directly select the location where you install your browser to scan and find lost email files.
Step 2. EaseUS Data Recovery Wizard will start a quick scan to find deleted Email files;
After the quick scan, a deep scan will automatically start to find more Email files and data;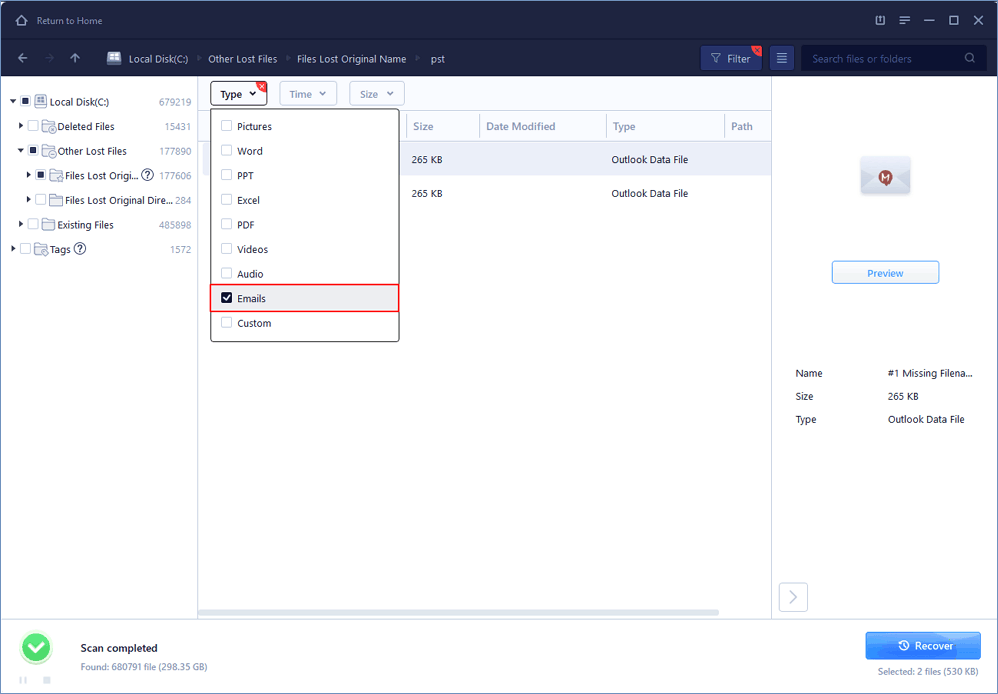 Step 3. Select and restore lost Email files;
You can preview found data by file types, select found Email files and click "Recover" to save them to another safe spot in PC/storage device.