In this article you'll learn:
Q: Trash deleting items immediately
"As of upgrading to macOS High Sierra, my trash folder deletes files immediately. Dragging files to the trash folder prompts the message 'Are you sure you want to delete xx? This file will be deleted immediately.' It seems that the Trash becomes unusable as nothing could send to it. How can I stop Mac from bypassing Trash and deleting items immediately?"
Why is Trash not receiving deleted files?
According to some official explanations, it's because the file permissions associated with Trash are out of whack, making it impossible for OS X to write new files to the Trash folder or move the items you want to delete into a temporary location. That's how you have to accept the truth that deleted files or folders will bypass the Trash and disappear instantaneously.
How to stop Mac OS X from deleting trashed files immediately?
The Terminal command prompt is a good way to solve the problem of Trash deleting files immediately without keeping it for some days as usual. But it's worth taking note when entering a command in the guidance, a single mistake could delete other innocent files. Backup is the safest way to protect files/folders being wrongly deleted during the troubleshooting steps. It's worry-free and risk-free to backup files on Mac with Time Machine or third-party OS X backup software.
Here's how to use Terminal to stop Trash deleting files immediately.
Step 1. Launch Application and go to Terminal.
Step 2. At the command prompt, type: sudo rm -ri ~/.Trash and press return.
#You should first be prompted for your account's password, so enter it and press return.
#Next you should be prompted to remove any files and folders in the .Trash folder, followed by the .Trash folder itself. Type yes and return at each prompt.
Step 3. Log out of your OS X account and log back in.
After executing the commands in Terminal, the "delete immediately" trash problem on Mac shall now be resolved, as OS X will create a new .Trash folder with the correct permissions.
How to recover unintentionally deleted files not going to the Trash?
Lost the quick access to retrieving deleted files from Trash on Mac because files were deleted immediately without going into the Trash! Good news is that you can easily recover trash bin emptied files on Mac with EaseUS Mac data recovery software.
Similar to the case of files getting deleted immediately from trash, the other deletion options like using the keyboard shortcut "Option + Command + Delete" or choosing files/folders "Delete Immediately" option from the file menu in Finder could also result in a complete data loss. EaseUS Data Recovery Wizard for Mac is a handy data recovery utility in this case, especially when you find nowhere to search the lost files.
Here's how to recover files deleted immediately from Trash or Finder:
Step 1. Select the location where your important data & files were deleted and click the "Scan" button.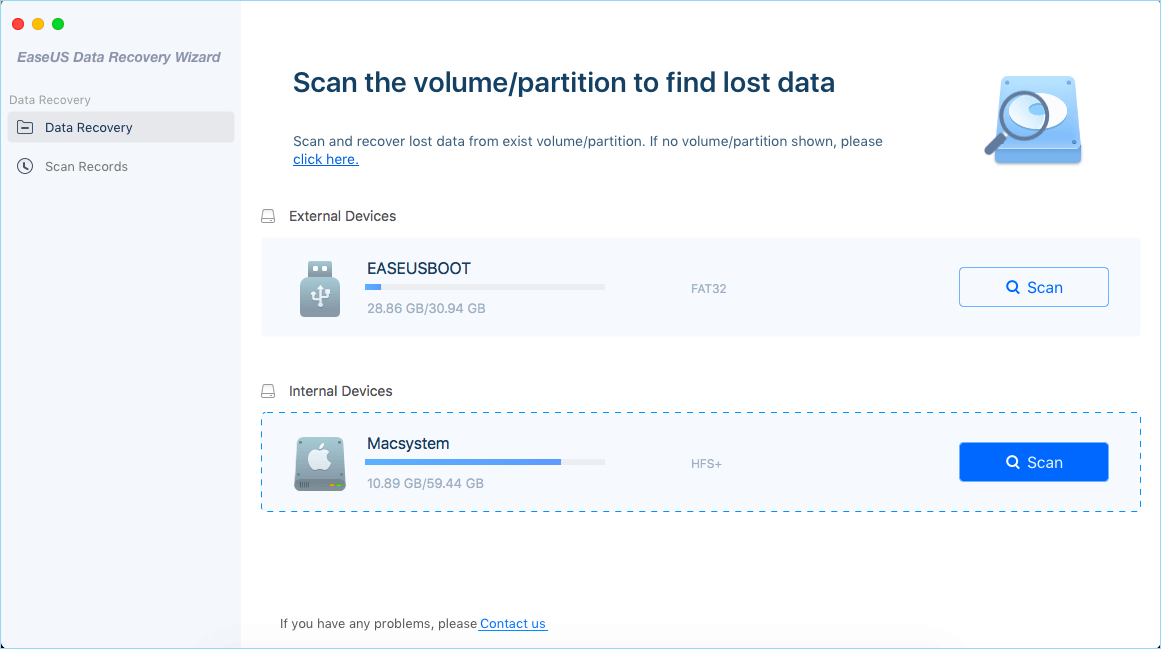 Step 2. The software will run both quick scan and deep scan and work hard to find as many deleted files as possible on the selected volume.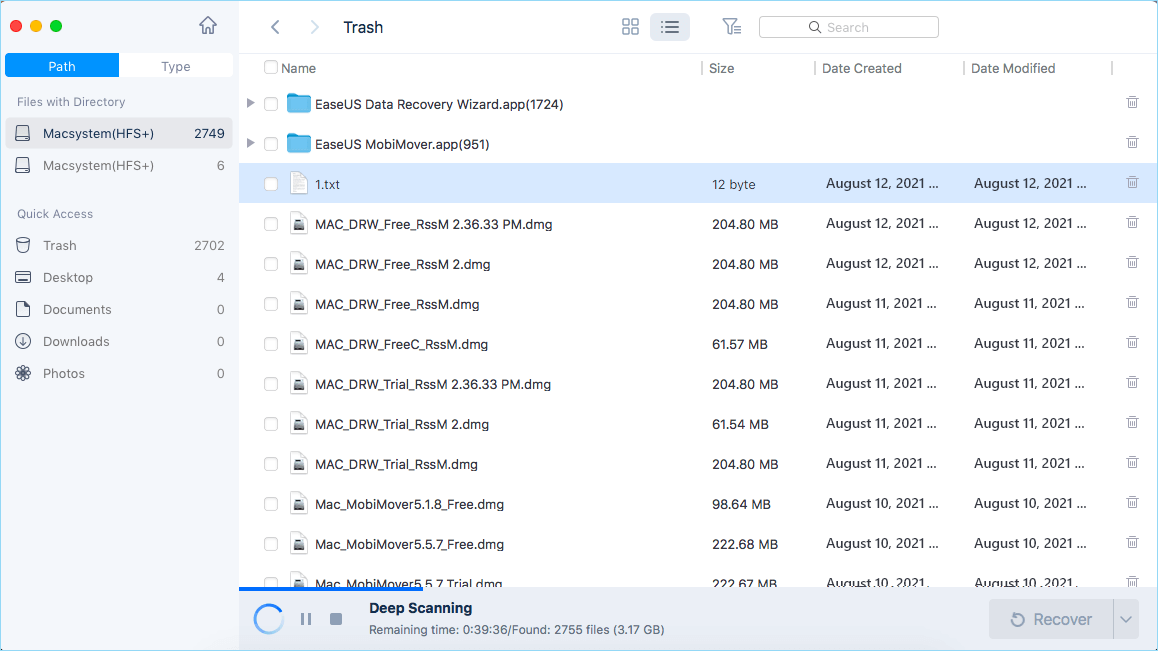 Step 3. The scan results will be displayed in the left pane. Just select the file(s) and click the "Recover Now" button to get them back.