Accidentally deleted a worksheet in Excel? Read to get a recovery solution!
Working on an Excel document but accidentally deleted a worksheet tab with important information? It's really a disaster!
At this moment, will you close the Excel file without saving to undo/restore the deleted worksheet or just click the Save button to keep all the changes you made to other worksheets?
It's really difficult to make a decision as each choice will force you to give up something, either the deleted Excel sheet data or the changes you have made to the document.
Recover deleted Excel worksheet without losing any changes
Now the good news is that we can save you from this dilemma. In this page, we'll show you how to recover deleted worksheet in Excel before or after saving without losing any changes. Just read on to get the solution works best for your case.
Method 1. Recover deleted worksheet in Excel before saving
1) Navigate File > -- Save As to save your working Excel document with a different filename.
2) Re-open your original Excel document.
3) Copy the deleted worksheet from the original file to the new renamed document.
It will help you restore deleted worksheet data to the new renamed Excel document while and keeping all the changes you have made to other worksheets.
Method 2. Recover deleted worksheet in Excel after saving
But, here, if you have saved your working Excel document, the original files will be overwritten and there is nowhere you can open it to restore the deleted worksheet. In this case, you have to do an extra step to recover the original Excel document via the Previous Version.
1) Open the folder that used to save the Excel document, click the History button. It will tell File History to display all the files contained in the most recent backup of that folder.
2) Click the Previous button to locate and select the Excel file you want to retrieve and then click the green Restore button to get it back.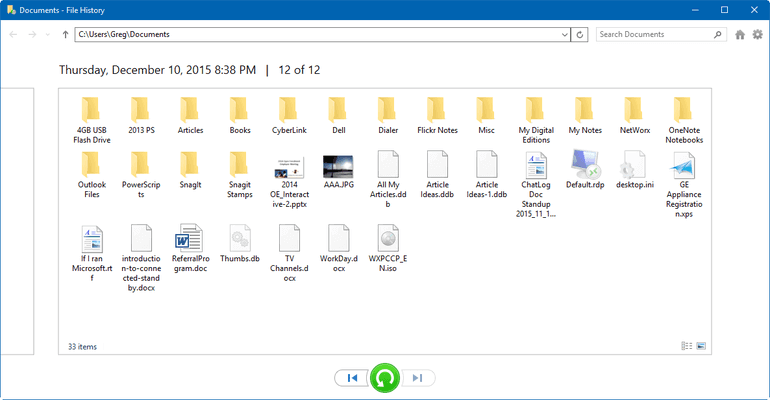 After retrieving the file, you can follow the above steps to recover deleted Excel sheet data. If you are also a Mac user, in addition to the issue shown above, you are also likely to encounter other problems like closing Excel without saving. Thus, it's also necessary to know how to recover unsaved Excel file on Mac in order to avoid data loss.
Recover a whole deleted Excel document with EaseUS data recovery software
Now, we have introduced all the deleted Excel worksheet recovery solutions.
And if you accidentally deleted a whole Excel document instead of a single worksheet, you may need EaseUS data recovery software, a third-party recovery software to retrieve it with all worksheets and contents.
Simple steps for Excel file recovery are as follows:
Step 1. Specify a location
Run EaseUS Data Recovery Software, firstly, you're asked to choose a location to start. Choose the drive X: or perhaps a specific folder on Desktop or somewhere else, and then click "Scan".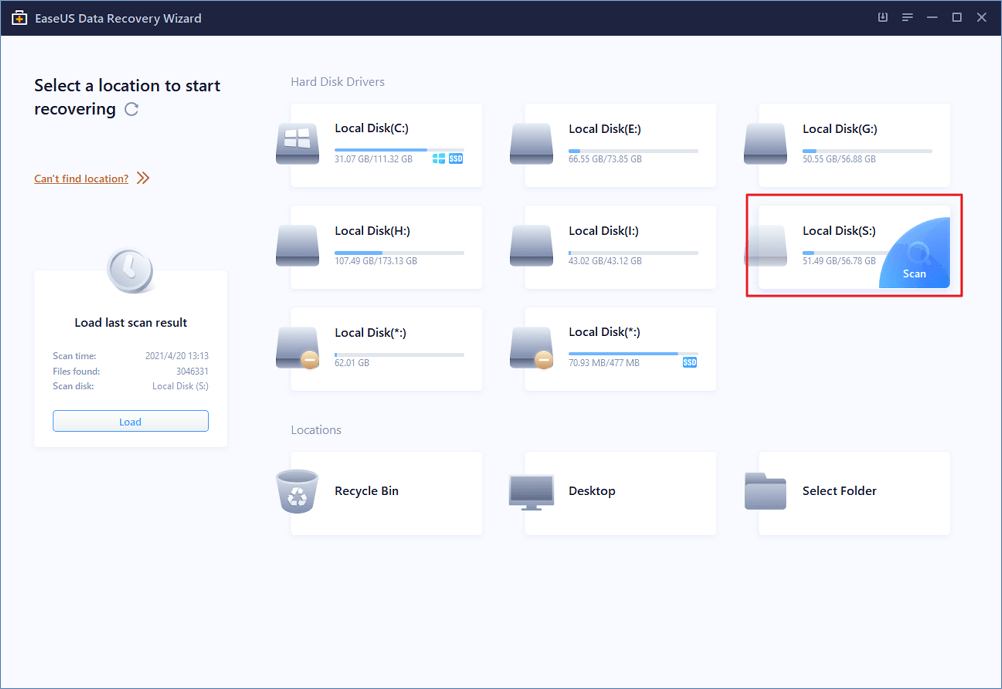 Step 2. Scan data
During the scan, you'll see more and more data showing up very quickly in the "Deleted files" result. That's part of what the software has found and displayed.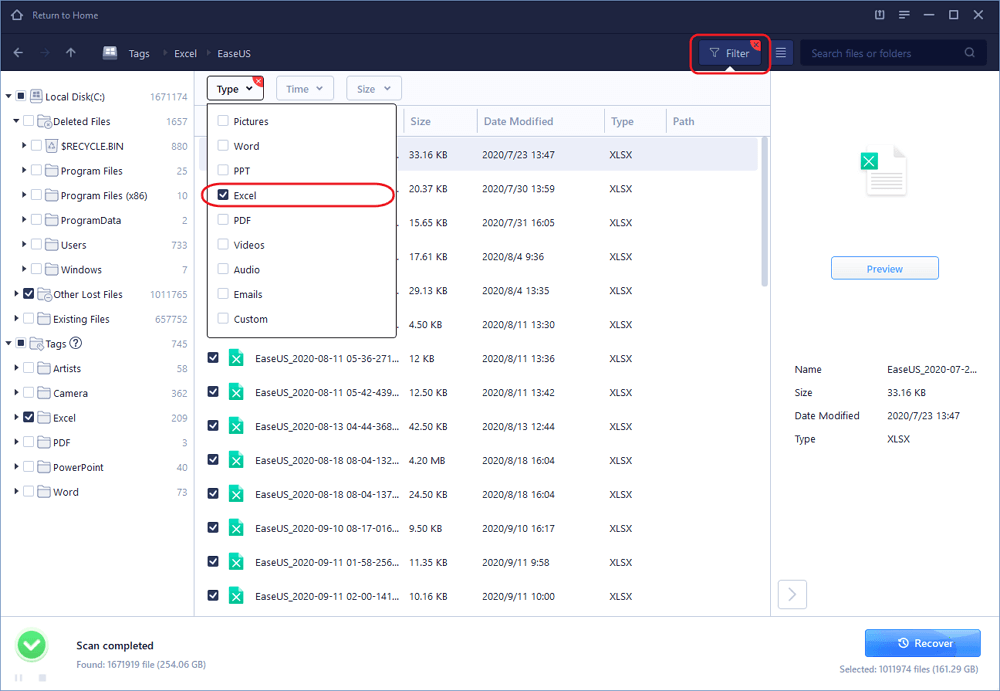 Step 3. Preview and recover
To quickly find the Excel files in the massive data in the scan results, click on the "Filter" on the top area and choose "Documents". Or, search .xls or .xlsx in the Search box. Select the desired files and click "Recover".