Any chance to revert a cropped image back to original?
"Help! I took pictures of my grandmothers 100th birthday on a micro disk, trying to edit those pictures in Photoshop. I cropped and saved a favorite one, but now I need to recover cropped image to original format for large canvas pictures. What can I do or what program do I need?"
We heard people losing precious photos taken by digital camera, Android and iPhone every day, due to all kinds of reasons, such as accidentally pressing delete all instead of a single picture, SD card keeps deleting files by itself, pictures corrupted, blurred gray box covering on pictures, etc.
But in this article, we'll discuss another commonly seen scenario that leads to serious picture loss, which is by an unsatisfactory editing, mainly cropping, after clicking save in Photoshop, Paint and other popular image editing app for PC, including searching temp files and utilizing third-party photo recovery software.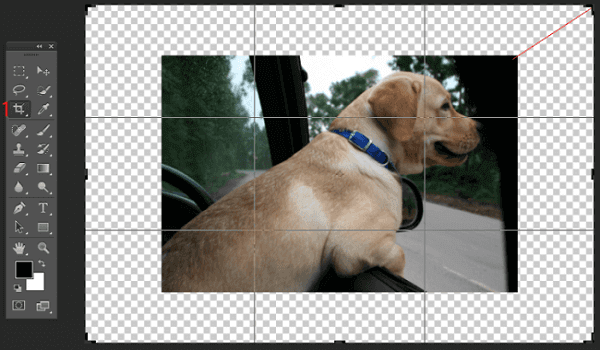 How to recover cropped image on Photoshop from its temp files?
Usually, an "undo" option on Photoshop or simply ctrl+z recovery can immediately revert and change an edited picture back to original, but this only works before you click the Save button. Otherwise, it all depends whether there is a saved copy on other locations or automatically saved temp files.
Like all other Adobe applications, Photoshop's autosave stores files you're working on in a temporary folder on your computer. Just follow the given path and try to find temp files that mean everything to you.
Step 1. Open "My Computer" from your desktop. Double-click your hard drive.
Step 2. Open "Documents and Settings."
Step 3. Open the folder labeled with your user name.
Step 4. Open "Local Settings" followed by "Temp."
Step 5. Scroll down to the files beginning with "Photoshop" ("PS" for older Photoshop CS builds). This will be followed by a series of letters and numbers.
Step 6. Double-click each "Photoshop" ("PS") temp file to open them in Photoshop CS. This is the only way to identify which temp file contains the project you wish to recover. Luckily, because when Photoshop shuts properly it deletes its temp files, there should be no more than three or four.
Step 7. Select "Save As" from the "File" menu when you find the temp file you want. This will make the file permanent.
How to recover cropped image to its original edition using third-party software?
Since not all users turned on the auto save settings on Photoshop, nor the autosave time interval really saves the previous version of the cropped image timely, the first method usually failed. Don't be sad though, let capable data recovery software to help anyway.
Top Recommendation
EaseUS Data Recovery Wizard is able to recover all types of image files from hard drive, USB flash drive, SD/SDHC/SDXC card, with popular formats such as jpg, jpeg, png, psd and so on. In order to restore the original edition of a specific picture after cropping mistakenly, simply download this piece of free data recovery software and give it a try.
Where was your original picture kept? Just connect the device to a PC with the software installed, and let's begin.
Step 1. Select the location where your original pictures saved and click Scan.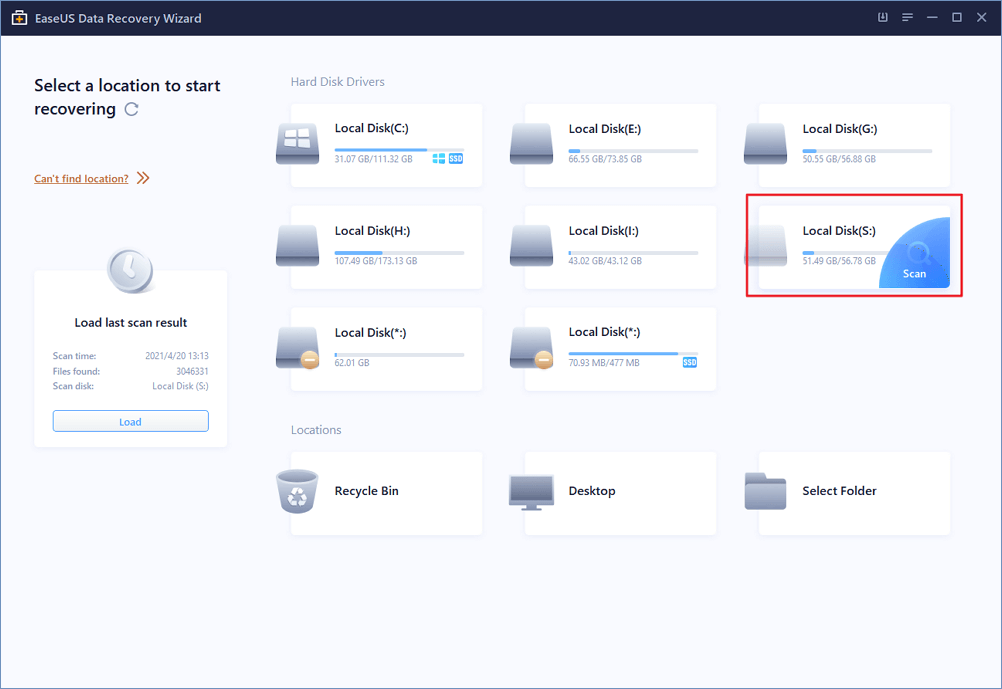 Step 2. EaseUS Data Recovery Wizard will start a quick scan first. After quick scan completes, a deep scan will automatically launch in order to find more data files on the selected location.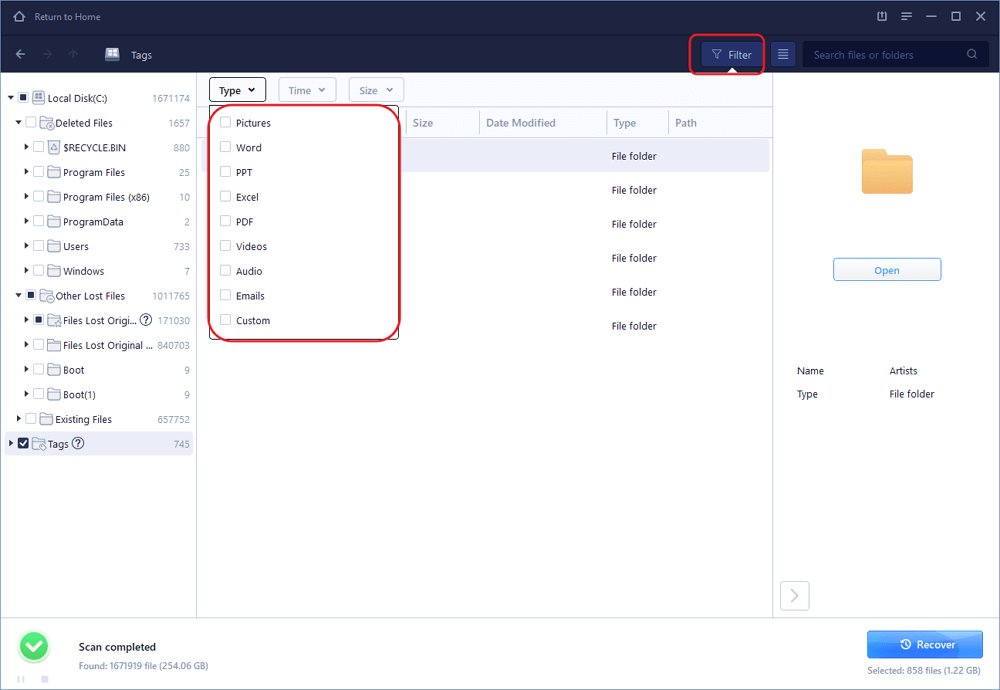 Step 3. Choose the pictures you want to recover by file types from the scanning results. Click Recover button to recover the selected files. You'd better choose a different location instead of the original hard drive to avoid data overwriting.