Are you suffering data loss disaster on SSD drive and attempting to find a reliable way to rescue your files? In this article, you'll find detail information about SSD drive, major reasons that cause data loss trouble on SSD drive, the best for SSD recovery software and how to avoid further SSD data loss trouble etc. So, don't worry about losing valuable data on your SSD drive anymore. Just relax and follow the SSD data recovery guide to protect and rescue your files.
What Is Solid State Drive ( SSD Overview)?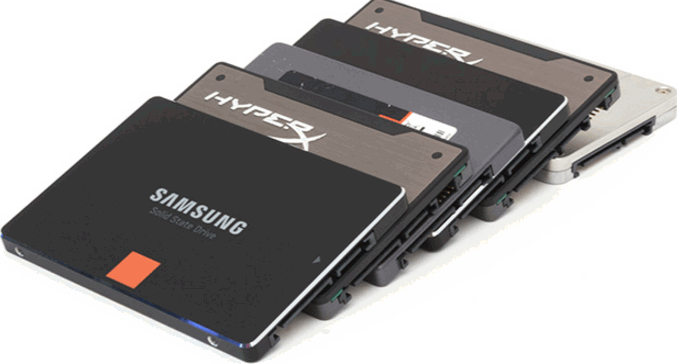 Solid State Drive, shorts for SSD, consists of solid-state electronic memory chips (typically DDR RAM or Flash Memory) to read and write data. Being able to extend the life of a notebook battery, decrease the weight of the machine and increase read performance, SSD has solved the problem of physical constraints and is now widely used to replace hard disk drives with high-speed circuitry.
What makes SSD drive so popular?
1. SSD drive provides faster access time than a hard disk because the SSD data can be randomly accessed at the same time whatever the storage location.
2. The SSD access time does not depend on a read/write interface head synchronizing with a data sector on a rotating disk.
3.The SSD also provides greater physical resilience to physical vibration, shock, and extreme temperature fluctuations. SSDs are also immune to strong magnetic fields which could sanitize a hard drive.
Reasons force you to perform SSD data recovery
For all these advantages, there is no question that SSD will eventually replace hard drive technology and mark its initial mainstream debut in high-end notebooks. However, with its popularity, SSD drive data loss issues will also be paid attention to. And it's quite necessary to know the major reasons to avoid data loss troubles in SSD drive. Here are some major reasons that you may need to pay attention then:
Careless deletion or formatting;
Virus attacking or infection;
Partition loss on SSD drive;
System failure;
SSD drive damage;
...
What is the best SSD Recovery Software for data recovery?
Even when you take every precaution to avoid data loss trouble, but you may still have to bare data loss problem. Fortunately, third-party SSD drive recovery software is always available to help. But which one is the best choice? Here, EaseUS Data Recovery Wizard Free Edition is recommended. With powerful data recovery capacity, the program can recover lost files from SSD drive in all complicated data loss situations, for example, undelete files from SSD drive, unformat SSD drive, and do SSD drive raw recovery, etc. And with the easy-to-use feature, it can help all computer users to complete SSD data recovery to rescue their files in simple steps. No professional knowledge or technical skills are required.
 Warning

If you enable the "Trim" function for your SSD, I am afraid that EaseUS Data Recovery Wizard can't help you to recover lost data right now.
Video Tutorial of SSD Data Recovery
To recover deleted or lost files from SSD with EaseUS free data recovery software
Keep Noted: Once the "Trim" is enabled on the SSD, nothing could be done to restore erased data. Hence for the first try, you're strongly recommended to use the free version of EaseUS Data Recovery Wizard to scan lost data.
Step 1. On the disk map, select the drive X: and click the Scan button.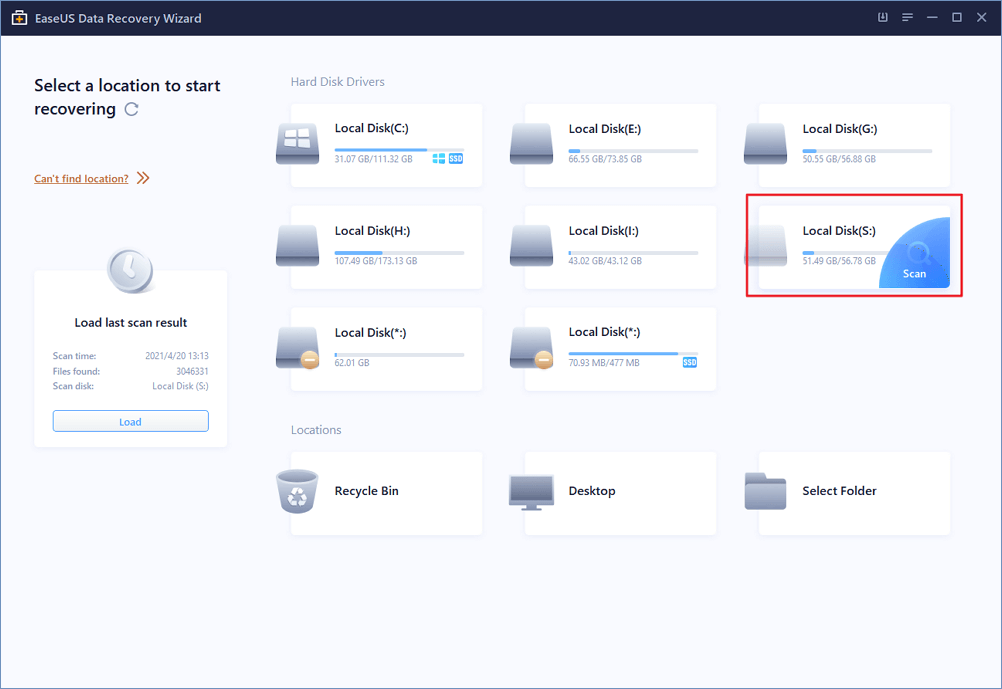 Step 2. Search for all lost data by scanning the entire Solid State Drive. You could see more and more data coming up.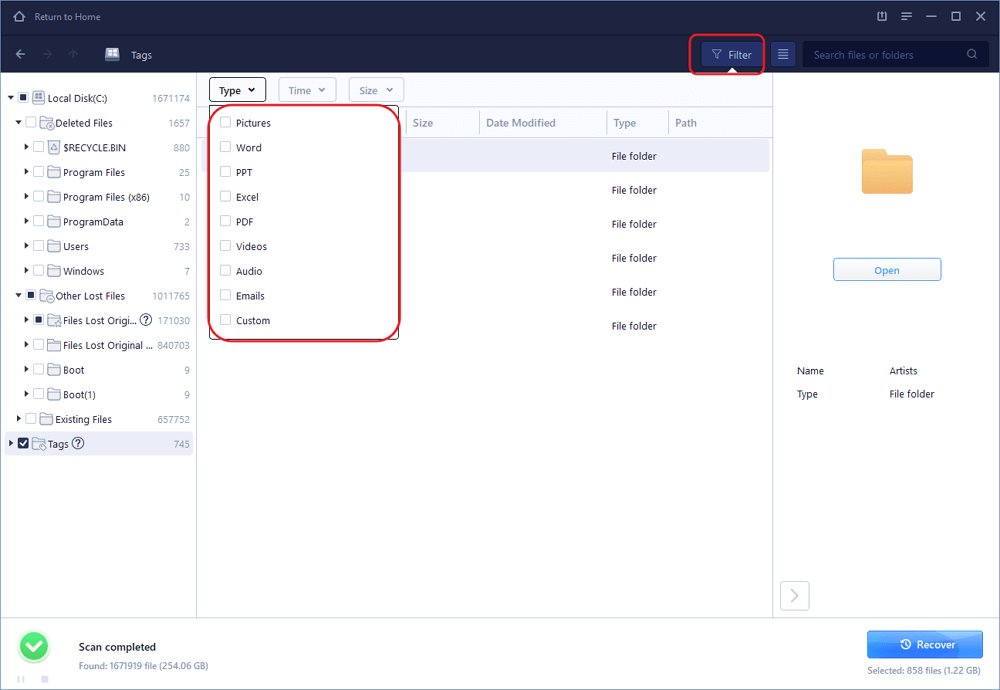 Step 3. After the scan, select the wanted files and folders in the results and then click the Recover button. Choose a different location instead of the SSD to keep the recovered data.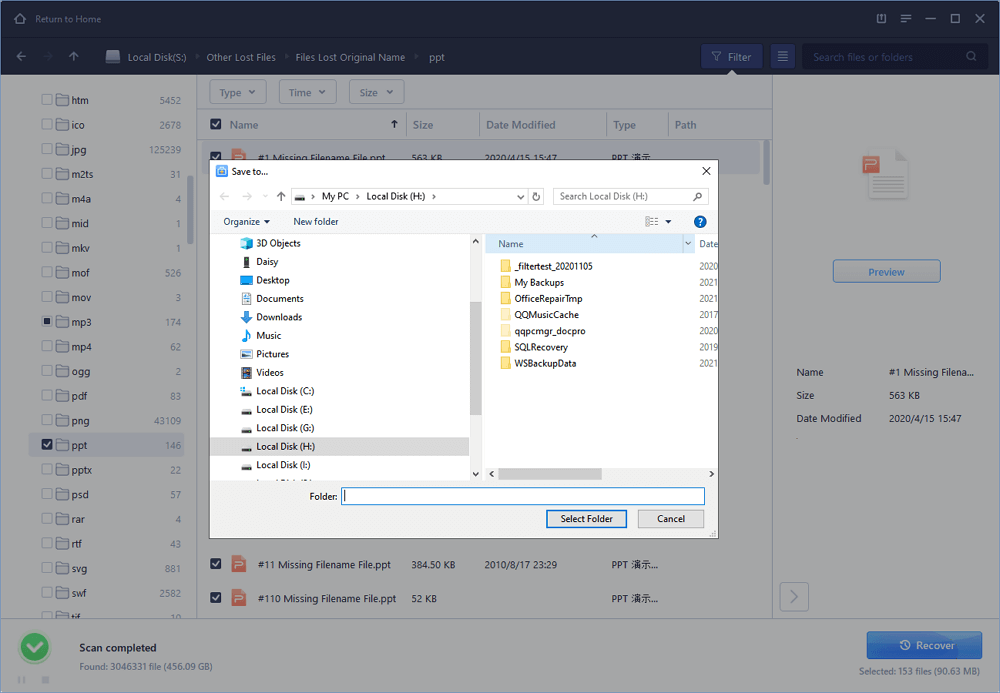 Note: Here, please note that EaseUS free SSD recovery software only allows you to recover up to 2GB data. And if your lost data is more than 2GB, your best choice shall be EaseUS Data Recovery Wizard, the Pro version that allows you to restore unlimited files.
Tips to protect your files from further SSD data loss disaster
After retrieving your lost or deleted files from SSD, you'd better learn how to protect your data from further data loss. Here, we listed some useful tips to avoid unexpected data loss disasters. Hope it is helpful!
Backup important data to another drive or external storage device;
Download and install anti-virus software to scan and remove all virus from SSD drive;
Stop using SSD drive immediately when you find data loss trouble has occurred to your drive;
Apply SSD drive recovery software such as EaseUS Data Recovery Wizard for help.