Why do you create a SanDisk bootable flash drive?
According to the recent investigation of the best bootable USB flash drive, SanDisk ranks the first on the top list, especially the Cruzer series. And that happens to make this post significant to show SanDisk users about how to create a bootable SanDisk USB flash drive or how to make SanDisk USB flash drive bootable.
Besides, owning a bootable flash drive is necessary. For example, a bootable flash drive is recognized as a portable Windows operating system along with all your personal settings and files, so you can take it anywhere and use it on any compatible computer. Meanwhile, your bootable storage media plays a vital role in system disaster, where a computer has trouble in booting up, restart or turning on normally.
Therefore, if it's possible, we strongly suggest every one of you create a bootable media at hand, let it be from SanDisk, Lexar, Toshiba, PNY or other brands.
How to make SanDisk flash drive bootable?
Generally, there are 2 ways to make SanDisk drive bootable in Windows 10, 8.1, 8 and 7, which is by either Diskpart command line or a third-party USB bootable software.
Here, we'd rather share the latter method. EaseUS Todo Backup is selected as the best system backup software that offers a unique feature called "Create a Portable Windows USB drive" under system clone, which allows you to copy an entire system partition and boot partition to the SanDisk drive so that you can boot OS from the cloned SanDisk USB flash drive without worrying about the incident of cloned hard drive won't boot.
Let's see how to use EaseUS Todo Backup to create a bootable SanDisk flash drive.
Step 1. Insert Your SanDisk USB flash drive into a Windows computer.
Step 2. Launch EaseUS Todo Backup and click System Clone.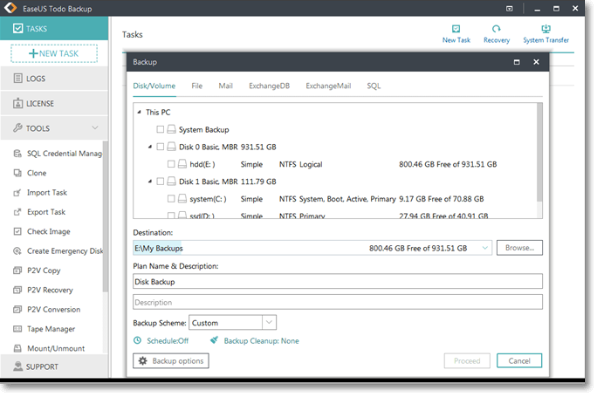 Step 3. Choose the SanDisk USB flash drive as the destination disk to clone system disk (Only make sure that your USB drive has to be bigger than the source disk). Click on Advanced options and then Create Portable Windows USB drive. Click Next.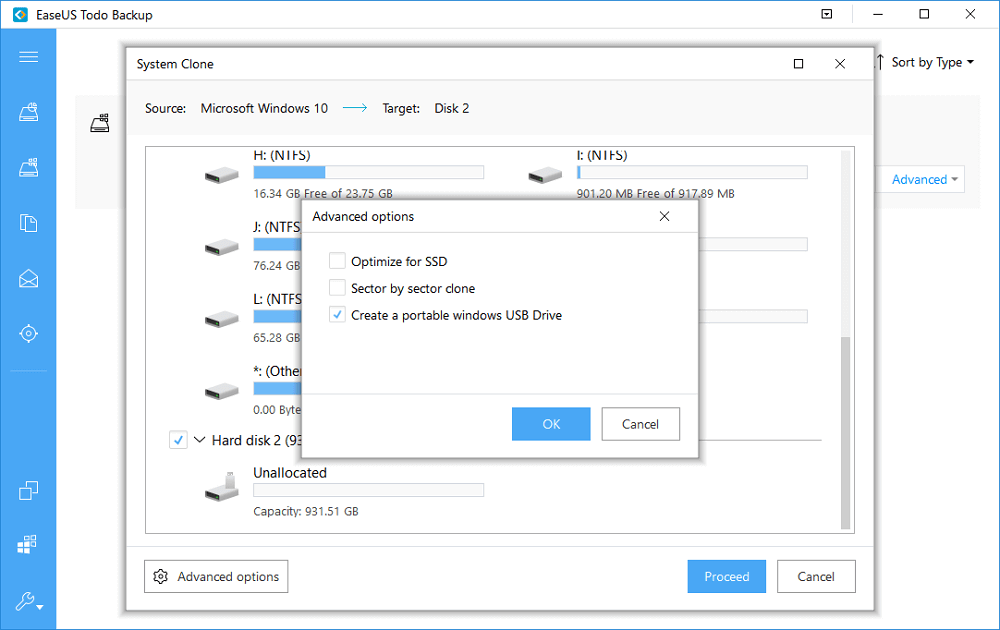 Step 4. The software now works hard on cloning all system related files and data to the SanDisk drive. Close the software after the cloning behavior finished.
Besides the easy and fast clone feature, one noticeable advantage of using EaseUS USB bootable software to make SanDisk bootable is that it enables a "sector by sector" clone feature, by which you can clone a drive with bad sectors without interruption.