Overview of System Backup
The simplest backup method is a whole-system backup that includes everything on your hard disk(s). When backing up your data, you might choose to do a selective backup - just back up your data and settings and skip everything that can be reinstalled later from a CD. If you go this route, you probably have only a few hundred megabytes of this type of information to back up and it will save your space.
Purpose of System Backup
Most people will not notice the importance of backing up data until it is too late, especially for system backup. If your system crashed and then you will realize that you really need a good system backup software after suffering the great pain to sacrifice your precious weekends or dating time to reinstall your operating system? After having a deep understanding of the importance of system backup, how can we achieve the aim?
EaseUS Todo Backup: Best System Backup Software
Just copying all the files of your system partition to another manually cannot ensure you to boot the system if the computer crashed. Choosing suitable system backup software is just as important as choosing the right job. Backing up your system will not bother you anymore with this piece of computer backup software - EaseUS Todo Backup. It is neither difficult nor time-consuming.
How to do system backup or system disk clone?
The recommended product provides users two ways to back up the system. One is to backup system by creating a system backup image and the other is to clone the system partition. Each way is available to back up your whole PC, including the operating system plus your data, applications, photos, videos, office documents, settings and everything. Following are step by step instructions about how to backup system partition with this PC backup software.
Option 1: Backup system by creating a system backup image
Step 1. Launch EaseUS Todo Backup and then click System backup.
Step 2. Select the system backup destination or the software will choose the most suitable location to store system backup image by default.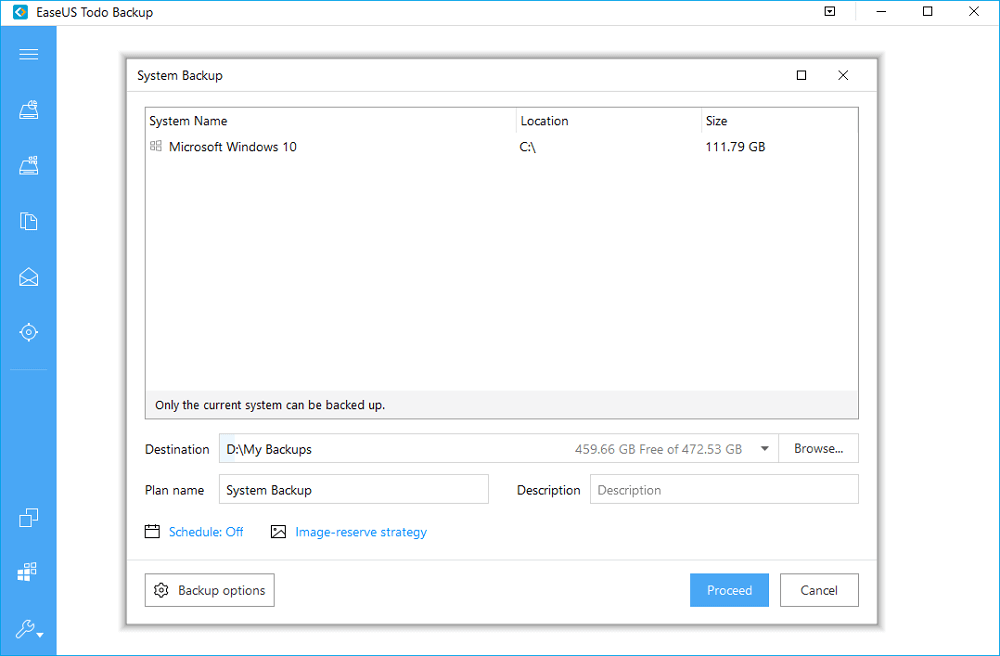 Step 3. Click Proceed to execute system backup order and let the program accomplish system backup process automatically.
You can also set schedule to backup files later, daily, weekly, monthly or upon an event or click Backup options to set backup compression, password, splitting etc.
Option 2: Backup system by cloning the system and boot disk
Step 1. Launch EaseUS Todo Backup and click Clone.
Step 2. Select source disk (system disk) you want to clone.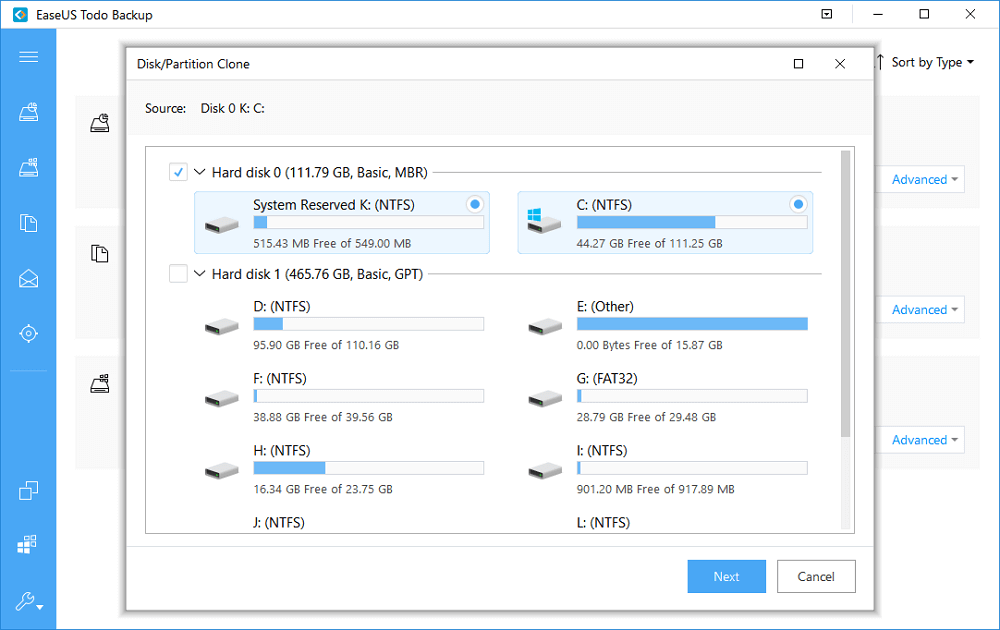 Step 3. Select the destination disk (where you want to clone your disk with the system to). Sector by sector clone option enables you to clone all sectors from the source disk to the destination disk.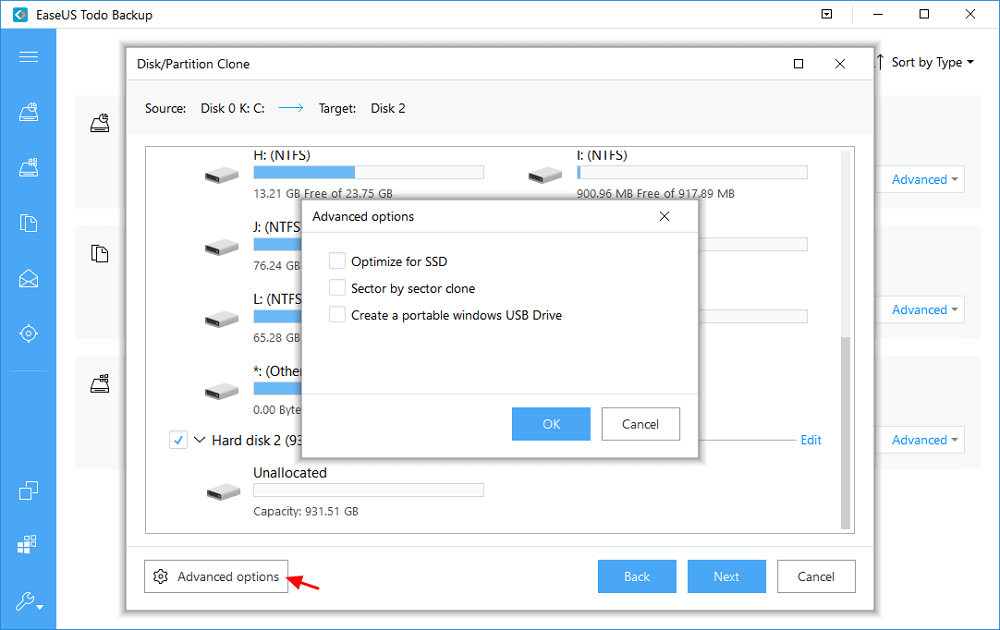 Step 4. Preview the disk layout and finally click Proceed to execute disk cloning.