Installing a solid-state drive (SSD) is one of the best upgrades you can make to your computer, but moving your Windows 8/8.1 installation to a small drive can be tricky. Here's how to install an SSD without reinstalling Windows and applications from scratch.
What you need to move Windows 8/8.1 from HDD to SSD
There are a variety of ways to go about this, but we've found this to be the simplest and most reliable method. The following is what you'll need:
Your current hard disk, with Windows installed. To make it easy, we'll call this disk for short - that is, the disk you're migrating from - your "current hard disk" throughout the process.
A solid-state disk. This is the disk you'll be migrating to. To get a rough idea of how big it should be, go to your current disk, navigate to C:\Users\ and right-click on your user folder. Click Properties, and mark down how much space that folder takes up. Head to My Computer and note how much space Drive C: has filled up, and subtract your user folder's size from C:'s total. That's how big your SSD needs to be, though I'd give yourself a good deal of free space for future updates and new programs.
A backup of all your data. Since it's impossible to clone only part of a drive, you'll need to remove your music, movies, and other personal files from your current disk before migrating Windows to the SSD, which means you'd better back up your data somewhere else. Just make sure that data is safe and recoverable as we'll be restoring it later on.
EaseUS Todo Backup. This is the program we'll be using to migrate your installation. It's easy to use, can perform multiple operations at once.
How to move Windows 8/8.1 from HDD to SSD with EaseUS Todo Backup?
1. Launch EaseUS Todo Backup and click Clone.
2. Select source disk you want to clone.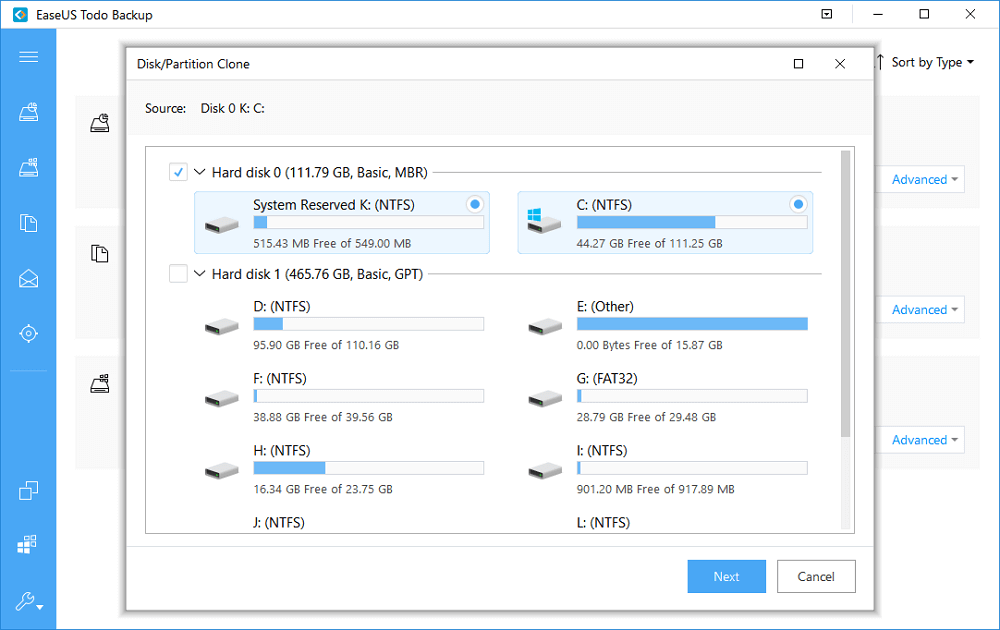 3. Select the destination disk: new SSD. (Sector by sector clone option in Advanced options enables you to clone all sectors from source disk to destination disk.) Tick "Optimize for SSD" option.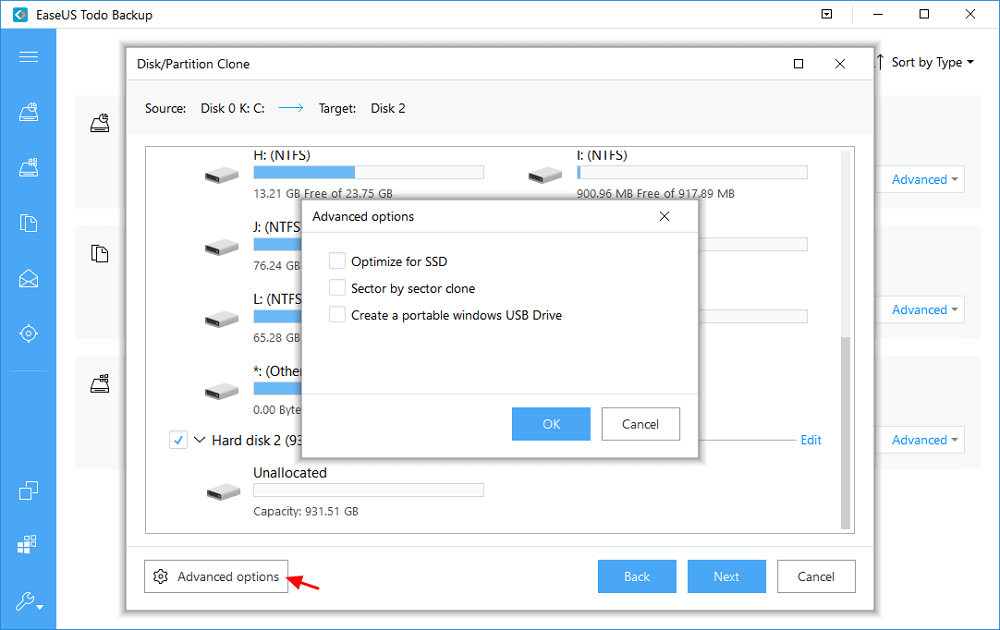 4. Preview the disk layout after cloning.
5. Click Proceed to execute cloning.
6. After cloning, shut down the computer and remove HDD.
Follow these simple steps, you can migrate Windows 8/8.1 from HDD to new SSD with EaseUS Todo Backup easily. Besides, EaseUS Todo Backup can also back up and restore the Windows 8/8.1 OS and data on your HDD and SSD.